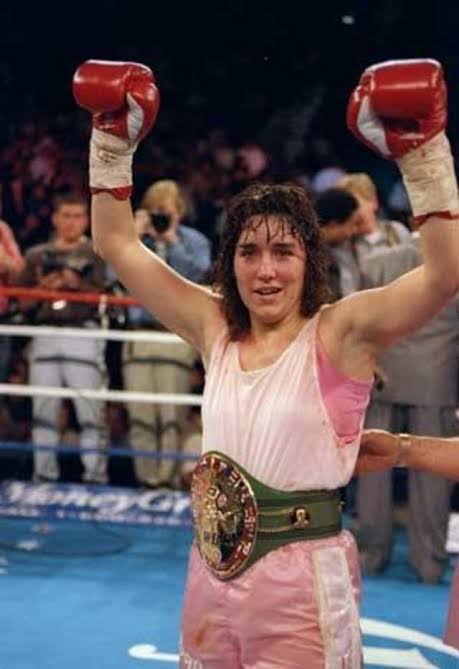 Source
Hello guys, I have been talking much about some legends in the boxing world and my focus has always been on the mens, but i think this should change and let's dive into the women's world to know exactly those that have been dominating and those that has dominated for a long time.
Let me first introduced to you this legends of Women's Boxing named Christy Martín and she is from the USA,Christy was a tough boxer, a true warrior who overwhelmed her rivals with the fury and power of a steamroller. Her name: Christy Salters. Of American origin, born in Mullens, West Virginia, in 1968, an athlete since she was a child, she stood out in school and high school as a prominent baseball and basketball player. Then she began to practice boxing, she soon stood out, she won three consecutive "Toughwoman" tournaments, attracting the attention of a promoter who entrusted her to James Martin, coach and owner of a gym in Bristol, Tennesse, who put her as a sparring partner of his Boys. Seeing her tremendous potential, she began to train her seriously, until she became America's most prominent young female boxer. She always stood out for a great punch (with a very rare KO percentage among women), an extremely aggressive style, a lot of pressure and a formidable lace and stamina.
---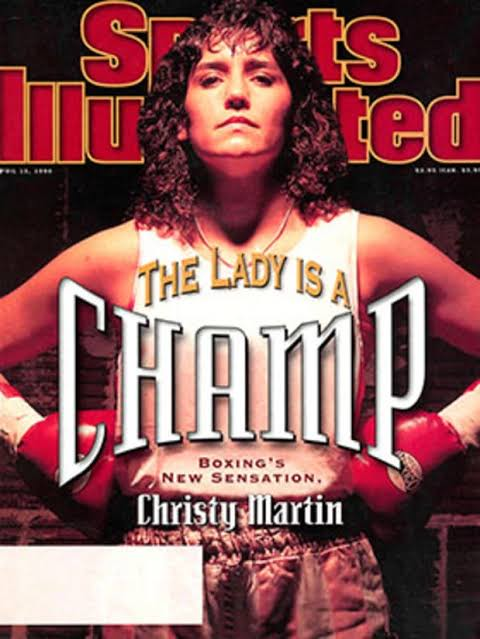 Christy Martin on sports Illustrated Cover
Christy, was undoubtedly the figure that legitimized the participation of women in boxing and, thanks to her, many of us began to look at female boxing, not as a curiosity, but with real interest and passion for the sport. For this she only deserves a place of honor in the history of the Box. At age 21 she made her professional debut, with a draw against Angela Buchanan, on September 9, 1989. A month later she defeated her in a rematch by KO in the second round. She lost her undefeated in her fourth fight to MD of hers to Andrea DeShong, but she tied the series by beating DeShong five months later for UD. In 1992 Martin asked her when she was 24 years old, they get married and from that moment he begins to exert tremendous psychological pressure on her, which ranged from making her change her last name to his, to controlling her life in the slightest and ridiculous details.
From there on, she will put in a run of 15 consecutive victories with 12 by KO, which makes people start talking about her a lot. In this way she gets her first chance at a world title, the WBC Jr. Welterweight, on October 13, 1993. She is thus crowned world champion, after knocking out Beverly Szymansky in three rounds. With Martín in her corner, she would defend her title seven times, with one draw and six victories, until in 1996 she arrived in what would be the equivalent of "Thrilla in Manila" for men's boxing in women's boxing. On March 16, 1996, she collided with Irish Deidre Rogarty, at MGM in Las Vegas, NV, in a great match, which she won by decision and Showtime televised the whole world. Shortly after Christy became the cover of "Sport Illustrated" ... Women's boxing was definitely here to stay.