Ufc 268 was the best in this year , its have great matches between great fighters that they give as a great fights .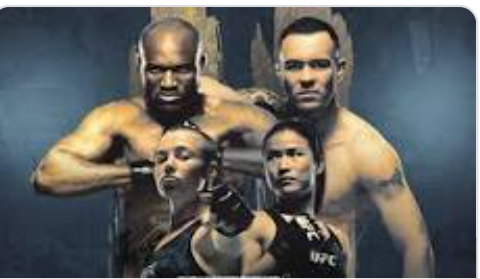 Madison square garden witnessed a greats fitghts with a large audience in attendance, Which made 268 in the fourth place in terms of audience attendance in the history of Madison square garden.
-so ufc 268 strike up with the best fight , a fight between two warriors.
Justin gaethje vs Michel chandler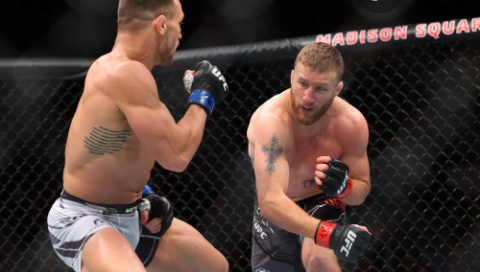 This fight like justin gaethje said should be in a coliseum, gaetje and chandler gaved a great show both of fighter didn't want to make a boring match so the start the match from the first round trying to knockdown each other , we saw a lots of blods and a lots of perfect punches , justin was have the uper hands in the match but Chandler is a great warrior he manage to take a strong uppercuts from gaethge without falling dow , also hewas almost knockout gaethje in second round , the fight was fantastic and gaethje manage to achieve the win by decision by (29-28;29-28-30-27).u should go watch the match .
Another great fight we saw in ufc268
Was between two women fighters
Rose Namajunas vs Weili Zhang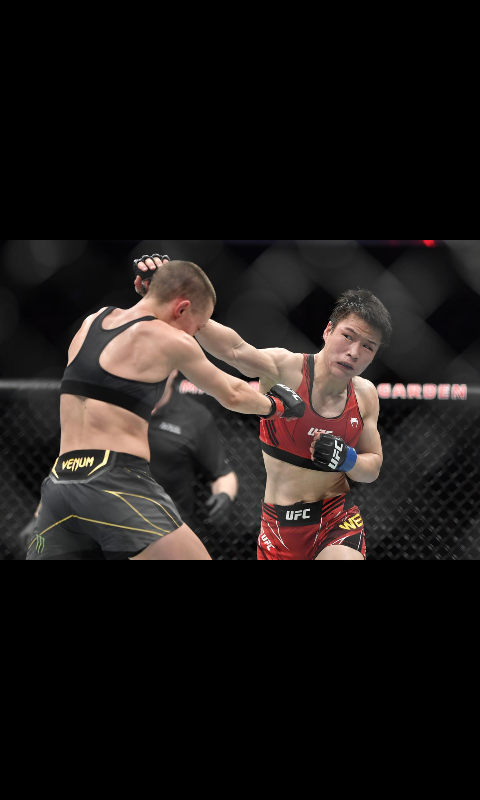 The fight start slowly with the champ rose entered the match calm and focus like always and the challenger weili was looking little nervous at the first round , so we didn't see a lots of action at first round , but at second round we saw another fighters weili managed to get over the stress which maked her going full power to take down rose she gived the champ a hard time , but rose like we know her she stayed calm nd she managed to control here opponent and control the match , rose namajunas kept the title by split decision (48-47;47-48;49-46) , she is a great champ .
-and for the ufce268 man event we finally saw an end for a big feud between two alpha fighters .
Kamaru Usman vs Colby Covington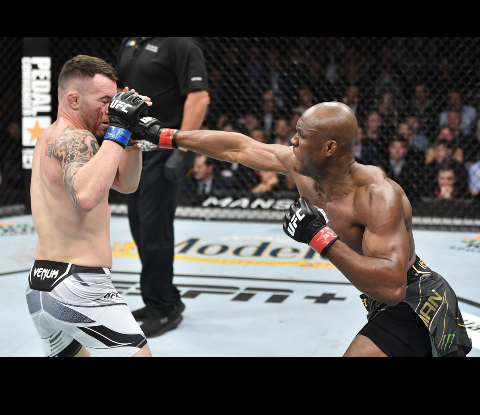 We all waited this fight happened to see and end of a feud goes for almost year , the fight started unlike we expected , both of fighter start with caution we didn't saw a lots of action at first round Kumar have control the first round with throwing some punches with no good respond from coventon , Colby looked very nervous at the first two round it was looking like he's life at the line Meanwhile, kamaru seemed more Comfortable and more stady , but that changed at the 3th round when Covington back to he's normal and he regain hes strength , at round 3-4-5 we saw another Covington he was peer to peer to usman and if he was like that at first two round he would be now the champ , but kamaru have a great mentality and even with lots of trush talk and insulting for Covington before the match he managed to control he's motions and stay calm with an focus in he's eye , kamaru deserved the win by that , and he showed as the real champs look like , he also gived respect to Covington even he insulted him alots . The match have end by kamaru keeping he's tittle by decision (48-47, 48-47, 49-46).
Ufc 268 also have a good matches that i didn't covered up , and this result of all matches .
UFC 268 card and results
-Kamaru Usman win . Colby Covington (48-47, 48-47, 49-46).
-Rose Namajunas win. Weili Zhang via split decision (48-47, 47-48, 49-46).
-Marlon Vera win . Frankie Edgar via knockout .
-Shane Burgos win Billy Quarantillo via unanimous decision (29-28, 29-28, 29-28).
-Justin Gaethje win . Michael Chandler via unanimous decision (29-28, 29-28, 30-27).
-Alex Pereira win . Andreas Michailids via knockout .
-Bobby Green win . Al Iaquinta via TKO.
-Chris Curtis win . Phil Hawes via TKO
-Nassourdine Imavov win . Edmen Shahbazyan via TKo.
-Ian Garry win . Jordan Williams via knockout .
-Chris Barnett win . Gian Villante via TKO
-Dustin Jacoby win. John Allan via unanimous decision (29-28, 29-28, 30-27).
Melsik Baghdasaryan win. Bruno Souza via unanimous decision (29-28, 29-28, 29-28).
Ode Osbourne win. CJ Vergara via unanimous decision (29-28, 29-28, 29-28).