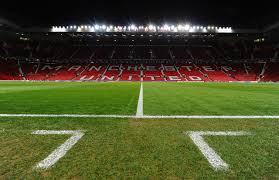 Image Source
---
The season has ended for a long while now and I would have expected Manchester United to start their end-of-the-season business earlier and faster. I know there are a lot of speculations going on and there should be a lot of work going on underneath too but it's becoming too quiet for me and I am fearing we are back to the same old laid-back approach we have seen over the years.
I know the team is trying to let go of some players first by clearing out their salary cap to reduce the burden of it but it's becoming too quiet for me and I am not happy about it. A lot has been speculated about Manchester United's targets but I don't think we are close to any of these targets. Is this team losing its appeal to the world, especially with how they failed to qualify for the Champions League? I won't say we are not because the world is aware of the problems we are having and anyone who wants to advance his career would think twice and be convinced first before joining us.
I don't want Manchester United to lure players by money anymore because that's what got us into this mess in the first place. We need players that would play their heart out for the team, not just players that would want to come because the pay is better than they would get out there. I am happy that there are about 11 players that we have let go with first-team players making a large number of them; Nemanja Matic, Juan Mata, Lee Grant, Jesse Lingard, Paul Pogba and Edison Cavani. This clear-out is good either by age or by lack of attitude and it bodes well for the future.
I am lamenting the lack of busy transfers yet not because I expected things to move as fast as possible but I am scared we are back to the old ways of wasting the whole of the summer chasing transfer targets only to get none and settle for second bests. This was the same way we used the whole of the summer to chase Hazard and he went to Chelsea. In the same way, we chased Fabregas and he also went to Chelsea. The same way we chased Dybala only for him to stay back at Juventus.
We have a history of chasing players that we would waste the whole summer on, only for them not to come. You don't just focus on just one player, you have to have other backup plans. The Fabregas and Hazard chase then messed up Manchester United so bad that they had no alternatives and by the time they realized it, the time had gone for them to do anything about it. I know transfers aren't easy to secure but please, don't lure them with money.
Now, we are chasing Benfica's point man in Nunez and I have been hearing a lot too about De Jong. They would both be incredible signings in my own opinion but what are the other backup plans incase these people choose not to come? I don't think this club is serious enough about not making the fans go through the hardship of seasons past because they are too laid back for my point of view. It's when they know they are not going to convince them to come that they would start throwing money in their faces which would make us go back to how things have been post Sir Alex Ferguson. This is when the players would start feeling they are bigger than the club and playing for Manchester United would make them feel as if they are doing us a favour.
We need to stop wasting time on transfer targets. We don't need to convince anyone to join us if they are not convinced about the project. Only those who are convinced with the project can play their hearts out for this team. We are doing it all over again as we have been doing post Sir Alex Ferguson but we need to do better and break away from the same Old United.
Cheers.
Gingered Up! ❣️