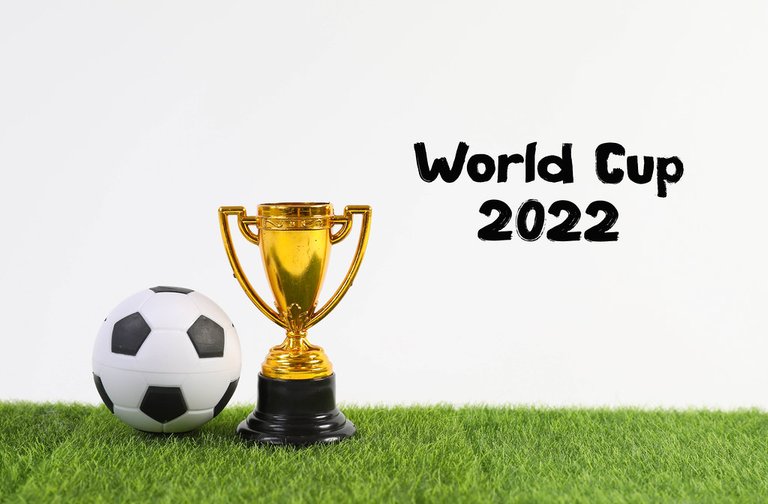 source
The World Cup tournament is always something that brings joy to all football fans mostly because of it not being so predictable. Any country and win and this world cup has shown that. As we saw the likes of Japan Coming back against Germany, Morocco beating Belgium and many more.
Yesterday, Ghana beat South Korea by 3 goals to 2 one of the best games of this tournament. Portugal and Brazil were also victorious against their opponents Uruguay and Switzerland (Respectively). This means that they join France to be the only teams to book a spot in the round of 16 currently. Now the big question is which countries can still make it? Let's dive straight to each group and see which countries can still qualify. What do they need to do and what are their chances.
Group A
---
Netherlands have a great chance of joining France and co in the round of 16. Here is why, they can make it to the round of 16 by getting all three points or get a point against struggling Qatar(which is highly likely considering the fact Qatar is already eliminated).

Ecuador also has some chances of making it to the next round of the competition. Here is why, all they need to do against Senegal is not lose (meaning a win or draw) is all what they need.

Senegal on the other hand can also qualify however, their chances is not as great as his opponents. Here is why Senegal need to win against Ecuador. Another way they can qualify is a draw V's Ecuador and Netherlands losing to Qatar by 3 nail. (The second option looks unlikely ) but you never know it's football.
Group B
---
England practically have qualified. Here is why, a draw would mean they've qualified a loss with less goals would also mean they have qualified even if USA draws or wins

Iran also has a great chance to qualify, all they need is a win or draw against USA.

USA on the other hand only have one choice which is to beat IRAN in other to make it to the next stage of the competition

Wales still have a lifeline they need to win against England and USA defeating IRAN.
Group C
---
Poland can only qualify for the next round if they beat or draw against The Argentines.

Argentina would also qualify if they got all three points against Poland. They would also make it with a draw provided Saudi draws or losses in less than 3 goals.

Saudi Arabia with a win against Mexico would qualify.

Mexico have slim chances of qualifying. All they need to do is win against Saudi and Poland also wining against Messi's Argentina
Group D
---
France already Qualified

Australia can qualify if they also get all three points against Denmark. They could also qualify with a draw provided Tunisia losses or draws

Denmark have to win against Australia in other to qualify

Tunisia need 3 points against France and hope that Australia would lose to Denmark in other to qualify
Group E
---
Spain just need a point to secure their spot in the round of 16.

Japan need to win against Spain or a draw would do if only Germany and Costa Rica played a draw only then would we see them qualify

Costa Rica would be able to book a spot with a win over Germany and either one of the country losing Japan or Spain or draw

Germany aren't also left however their chances are very slim. They need to win V's Costa Rica and either Spain or Japan to lose.
Group F
---
Croatia can qualify by wining against disorganized Belgium. A draw would do if Morocco lose to Canada.

Morocco need at least a point to qualify

Belgium need to win against Croatia to boost their chances. A draw would suffice only if Morocco lose to Canada by goals greater than 3.
Group G
---
Brazil have already qualified

Switzerland only need a point against Serbia to qualify for the next round

Cameroon need to win V's Brazil and Serbia coming up on top against Switzerland.

Serbia must get all three points V's Switzerland and hope that Cameroon lose.
Group H
---
Portugal have already qualified

Ghana need a win or draw V's Uruguay. The draw would only work if Ghana has a better goal difference than South Korea's own.

South Korea need to will against Portugal and Ghana dropping points against Uruguay

Uruguay can make it if they win against Ghana and South Korea plays a win or draw. A tie breaker might occur if Korea wins alongside Uruguay.
I would love to read about your comments about which teams you think will make it to the round of 16. Thanks for stopping by.