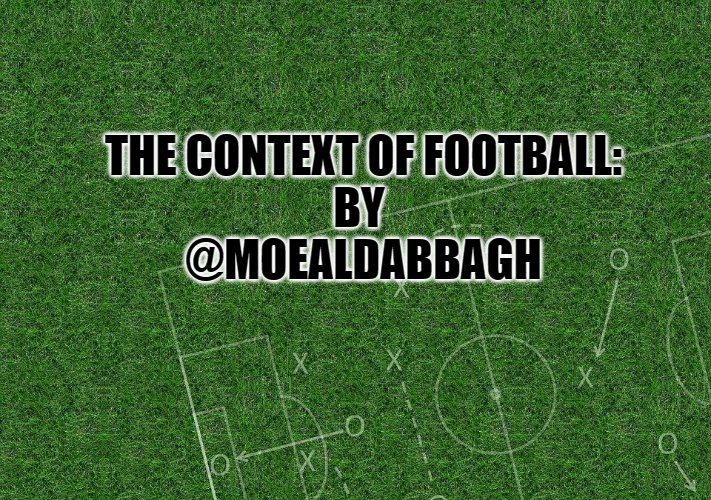 Original image source
Something is cooking at Arsenal
Anyone following Arsenal in the last few years must have noticed that the club has increased their transfer activities recently. Arsenal has spent the most out of all Premier League clubs in the past few years. Arteta himself came out and confirmed that Arsenal are going to be active in the winter's transfer window.
Now, players linked to Arsenal is nothing new, we have seen them linked to every creature with two feet throughout history. But, there's something different this time. This time, there's actual logic and what seems to be a strategy that might actually, believe it or not, take them into title contention within a few years.
The type of players they're seeking
Arsenal are in the market for a ball-playing midfielder that would grant them more control in their midfield, an area they have come up short in as seen in big games specifically. Their main target players seem to be Lyon's Bruno Guimarães
Another is a goal-scoring striker to take Aubameyang's place, who himself has been lackluster recently. Their main targets seem to be Fiorentina's Dušan Vlahović and Real Sociedad's Alexander Isak, Arsenal seem to be willing to spend big for that position.
The strategy is simply to understand, more control in the midfield, and more goals in the final third.
Why are Arsenal suddenly spending big this time around?
There are two main reasons for such a change.
An opportunity
Arsenal are currently in a good place in the league after their horrible start. They seem to possess a great quality overall, complemented by stability in the tactical department.
A great vision
Arsenal also seem to have a clearer vision, at the moment at least, for the present and future than that in Spurs and Manchester United, the biggest names in contention for that 4th league spot for the UCL.
The lowest age average in the top 6
As it stands, Arsenal have the lowest age average in the league. Their top players in the attacking third are 23 years old or lower (Saka, Rowe, Martinelli, and Ødegaard). Their midfield, an area they're going to invest in anyway, has quality with many years of top-level performance, same as their backline.
This means we're talking about a team that has at least 6-8 life expectancy at their current level, with many having a lot of potential for improvements. A few more players and Arsenal will have an entire starting XI with that youthful spirit looking to improve and gain experience together in the next few years, which is important.
The upcoming changes in the PL
Within 2-3 years there are two important changes that will happen in the premier league
Jurgen Klopp will leave Liverpool, Van Dijk, Mane, and Salah will have entered the age where they start declining.

Pep Guardiola will have left Manchester City, which could shake the club a little bit after him.
Add to that, Chelsea's key players in midfield. Kante and Jorginho will be well into their thirties. That, along with the uncertainty in the Spurs and Manchester United projects could be an empty throne at the top of the league for Arsenal to charge.
Seeking improvement
In order for squads to improve, they need glory.
Not necessarily glory in the form of titles, but even symbolic victories like qualifying to the UCL, reaching a cup final here and there, or even being in the title picture All these things would improve the team as they challenge and play against teams in higher levels within these 2-3 years.
These deals aren't only long-term. In the current way, things are going, if players brought in to get along quickly Arsenal could return to the UCL.
A threat
In the end, these players are human. A failure to improve will cause different reactions, some players will seek to transfer away, some will have lost motivation and passion as we saw in the last few years under Wenger.
Other projects brewing
Aston Villa, Wolverhampton, West Ham United, and Leicester City all have projects that are having them inch closer toward the top of the league. If these clubs reach more success it could hurt Arsenal financially as it makes the Arsenal name less attractive to sponsors and even people looking to buy the club.
Trusting the process
The entire spending spree seems to also be happening because the current club management trusts Arteta. Arteta had his share of hardships but made a return and improvements. There seems to be a making of a long term manager in Arteta, at least in the management eyes.
Arteta's ups and downs with the club could be the best thing for the club in the current time. The stabilizing of names and tactics creates a clear image of what is needed rather than what would a new manager needs and whether he is trustworthy enough to get it.
This is the time to buy
With the exclusion of some of the top teams in the PL, clubs are struggling financially overall. Even PSG had to make free deals ahead of this season. This is means there is lower purchasing power, which means the prices are lower.
Away from opportunities and threats. This is the overall most perfect time to buy players.
Early prediction
Looking at everything happening in the PL at the moment, unless any of the other projects gets accerelated, Arsenal could be seen in the title picture within a few years. Granted they do everything without great costly mistakes, they got lucky with some of their purchases and academy graduates who seem to be at a point where they are performing at higher level than they are expected.