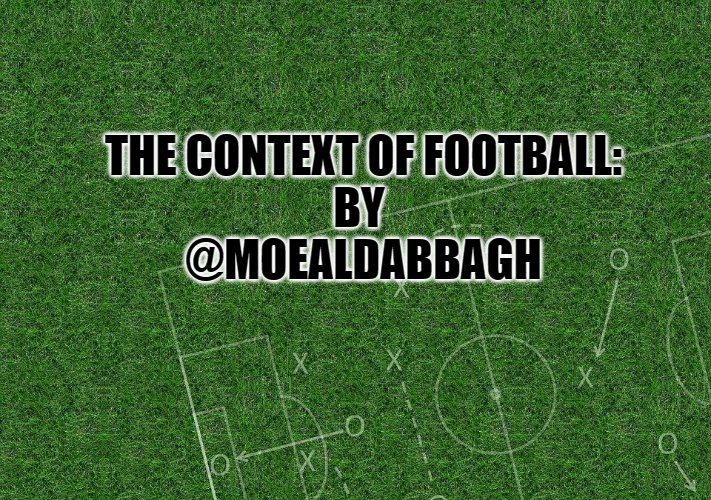 Original image source
Manchester United are yet to win this month. They're currently in 5th place but could easily drop to 7th or even 8th depending on the game in hands for Wolves, Arsenal, and Spurs. A series of poor following Rashford's last-minute winner against West Ham.
The Manchester United pattern
Manchester United seem to go through a pattern of the sort during a game.
They start well

A strange drop of form

Disoriented defense

Sudden randomness
As a Man U supporter, it was easy for me to just scream at Fred, Scott McTominay, Pogba, and the defense line. But, lately, I was able to watch more games and think them through. The issue is much bigger than that.
The formation
Bruno, CR7, Cavani, Rashford, Sancho, and Pogba. If I was starting a team from scratch, any of those names would be a great addition. What I would never do, however, is start more than two of them in a match.
Southgate got a lot of criticism for starting Saka over Sancho in the Euro, less so with Sterling over Rashford. His reasons were simple, Sterling and Saka have a higher work rate, and Saka is one that tracks back, that issue applies to all other four. And to make matters worse, they undercut each other.
Pogba and Bruno both need that upper midfield space to play into. Rashford needs a striker to be able to make his movements work, same with Sancho and Cristiano, so Cavani is necessary to the process, but he would also take one of their places. In a video game, I could make this work, but not in real life. And with their work rate, all the defensive pressure is put on 6 or even 5 players if Pogba is a CM only. Football nowadays requires at least 9 to defend properly.
Mental fitness
Ralf Rangnick said it more than once, this team as a whole doesn't have the mental capacity to focus the entire 90 minutes. City, Chelsea, Liverpool, even Spurs, and Arsenal had games where they were focused the entire game, United never had one.
Whether offensively or defensively, the team shuts down every now and then. The result is that we see great 25 minutes then horrible 15 minutes, then great 5 minutes, followed by horrible 10 minutes. There's no consistency. This requires work between all parties to make the ideas and roles more clear to stay focused as long as possible.
The focus is on Maguire and the defense line because their mistakes lead to goals so they're more memorable. But, this goes to everyone.
Lack of stability
We don't know the future of CR7, Pogba, Fred is being pushed out of the club by the media, and even Maguire. We don't even know who's going to be the captain of the team next year. We don't even know if Ralf Rangnick going to remain in the club next season or even finish this one. There are doubts around the pitch, made worse by the Greenwood situation. That translates to the pitch.
The ego battle
This United team reminds me a lot of England's team during the 2004-2006 period. Many names look to establish themselves forcefully and show themselves as the most important player in the team. That's what's happening in England where each player complicates everything with a solo effort.
I mentioned the formation before, that problem could be solved if players make some sacrifices to make it work. The quality in Manchester United is good, I'd argue even better than at Arsenal or all the contenders for the top 4. If you compare the attacking line and midfield between United and Arsenal you'd find United's better. However, Arsenal players are putting in the work to make their combination valid.
This goes to Pogba, Bruno, Rashford, even Greenwood before his suspension. Also, youngsters like Anthony Elanga are all trying to get the polished camera shot of them being special.
That was the situation with Real Madrid under Rafa but Zidane managed to unite the team afterward. Xavi worked to fix the spat between Messi and Luis Enrique that led them to win the treble.
When everyone is looking to shine at the expense of the rest, you get the chaos we see today. Manchester United have a long road ahead of them.