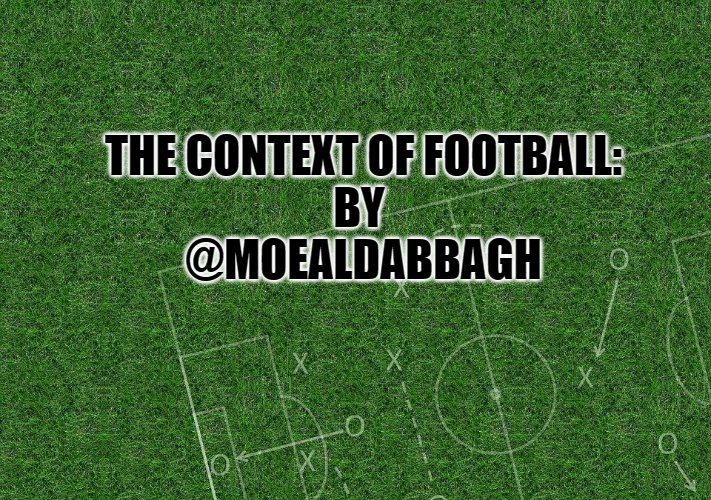 Original image source
When Manchester United signed Paul Pogba I was at my happiest as a Man U supporter. Six years later and there's a debate about whether he is a world-class player or the most expensive flop. Before we start let me say that I don't consider Paul Pogba a world-class player. I have three reasons for that:
Beng Mino Raiola's toy
Throughout his six years stint at Man U, Paul Pogba was the most outspoken player and has caused the most controversies. Paul Pogba definitely spoke out the most among all players, and that list of players includes Neymar.
Still, Raiola spoke on Pogba's behalf the most throughout that time period. Transfer rumors and throwing shade at the managers, especially Mourinho. Mino Raiola was treating Pogba like a property. It has since been proven that Raiola tried to take Pogba back to Juventus a year after he joined Man U.
Pogba's Mentality
Mourinho has a part to blame for his problems with Pogba since it was Mourinho who brought him, there's no doubt about that. Mourinho had a problem with Fabregas just a year earlier when he moved him next to Matic. Both Fabregas and Pogba play similarly. So, positional problems should have been expected by Mourinho. That part is on Mourinho.
But, Pogba's mentality left so much to be desired from him. The way Pogba responded to Mourinho's instructions is childish. Refusing to follow the coach's instructions is a breach of the contract signed with the club. World-class or not, that's not how players respond in these situations.
The difference can be seen once you look at what Pogba's midfield partners have done throughout the same time period. Fred worked hard to be a holding midfielder despite never playing there before as he was more of a box-to-box midfielder and often a playmaker. Scott McTominay also went from a playmaker to a more defensive role. Even Bruno has shown more defensive aggression than Pogba despite having a more advanced position.
You can see those examples more clearly in the blue side of Manchester as both KDB and Bernardo Silva were playing as wingers and advanced playmakers before moving into deeper roles further in the back. That's professionalism that Pogba never had in Manchester United.
Pogba never took the initiative and never tried to work as a team player. Every team has only one solution to fit in Pogba, a formation where Pogba has two midfielders protecting his back, in France, it was Matuidi and Kante, now Rabiot and Kante. In Juventus, two of the trio Pirlo, Marchisio, and Vidal. Either that or you won't be getting more than 7 out of 10 from him.
The 10 Seconds Rule
While the rest can have arguments against them in terms of players around him or the type of managers in charge, this one is strictly on Pogba and his playing style.
Have you ever wondered what makes Xavi, Pirlo, Zidane, Messi, Lampard, and all those players so great with their field vision? They do what is called visual exploration in football.
Exploratory behavior is what sets world-class midfielders from good ones. It's not an instinct thing, it's something you do when you don't have the ball while playing in an area where you receive it the most. That behavior helps players be aware of what's happening on their blind side as they receive the ball.
The way your exploratory behavior is judged is based on how many times you look around you in the last 10 seconds before receiving the ball. That helps to be a step or two ahead of your opponent. That's what made all the world-class midfielders and playmakers special. The more scanning players do before receiving the ball, the higher their pass accuracy becomes.
It's all about that turn of the head before receiving the ball. Xavi does it 8 times on average, Gerard and Lampard 6 times on average, and Messi 5 times on average within the last 10 seconds before receiving the ball which is the lowest average needed to meet those standards.
Pogba's best number in exploratory behavior is looking three times before receiving the ball. That's the best number. Most of the time, Pogba scans once or doesn't scan at all. That makes him more likely to lose the ball. This issue is related to the final one.
Pogba's skills and physical attributes
Pogba is a good dribbler, that's what incentivizes him to attempt to dribble past a player rather than passing. He also has a great physical presence that tempts him to keep the ball. That's a triple threat to where he plays, he doesn't know where to pass so he either attempts to dribble or slow the build-up by keeping the ball. Making him the perfect weakness for opponents to exploit.
Those are my reasons. However, there's a simpler point
It's too late for the debate anyway
At the age of 29, if there's a question about whether a player is world-class or not, then that question itself tells you that the answer is no.
We already know that Frenkie De Jong, Valverde, Bruno Fernandes, and Kevin De Bruyne are world-class. We even already see that Pedri, Jude Bellingham, and Eduardo Camavinga are soon to be world-class. At the age of 29, there's no debate.
Pogba won't change or be better no matter where he goes. A 29 years old player, who has spent nearly 6 years at the same club and still has this question looming over him, simply can't be world-class.