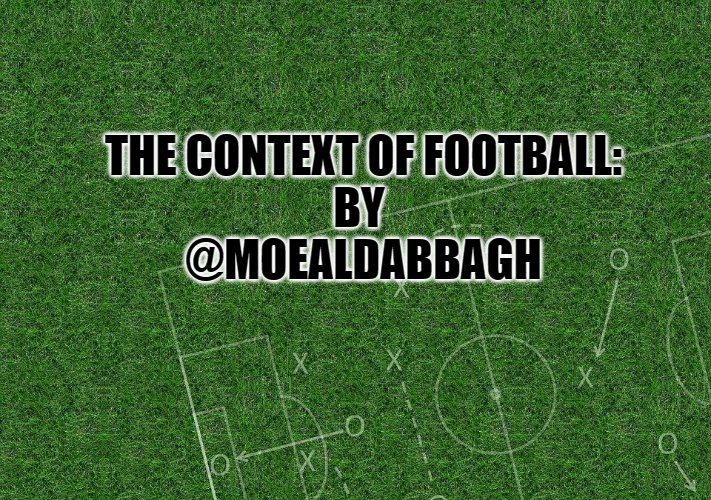 Original image source
After a fiery El Classico that we saw go to extra time, there are many talking points to consider. This post will not be a match analysis post, there are people more equipped than I to do that. These an overall takeaways from both teams' journey, emphasized by this match.
A complicated win for confident Real Madrid
Going into this match, most people were expecting a relatively easy win for Real Madrid, That wasn't the case as we saw Barcelona defeat theories by playing more offensively and with more bravery to compensate for the difference in quality and experience.
However, in the end, it was the team with more experience and quality who won. Real Madrid knew how to manage many moments in the match.
Barcelona is still yet to master Xavi's tactics, most if not all aspects need to improve. Very normal when you see a new manager come mid-season. On the opposite hand, Real Madrid just knew what to do when they needed to do it.
Barcelona offered more than the quality they have, a great sign that their supporters should believe in the process.
Barcelona need faster defenders
Araujo tried to close the gap in many parts of the game where faster players would breakthrough, however, when you play such a high line, you need faster center-backs so you wouldn't get counter-attacked.
Barcelona's midfield takes a second or two to switch from attacking to defending, too long of a period in football, especially at the top level. Bayern for example manages to get away with their high press because they have fast players to track back runs. Barcelona needs that.
Ancelotti's big mistake
In a future post, I will be talking about how betting companies changed football with stats. One of the lessons learned there is that keeping a one-goal lead by defending and depending on counter-attacks doesn't work that often anymore.
Ancelotti gets credit for a lot of players improving and doesn't get the blame for others declining as that is more caused by the players' mentality.
Ancelotti's big mistake, perhaps the only one, is depending on counter-attack during a one-goal lead, so far he has gotten away with it. But, this is a very risky style to play with. Top teams won't fall for that for a long time.
Ousmane Dembélé on the left side
Many reports came out that Ousmane Dembélé preferred to play on the right, and at the beginning of this match we might have agreed with him. But, as time went by, we saw get more comfortable there and was the main source of danger a lot of times during the game.
This shows that Xavi might be right in switching his position. The overall strategy seems clear now with Dembele on the left, Ferran Torres on the right, with Ansu Fati in the middle. A strategy makes sense.
Ferran Torres' cameo
Football logic says a new player shouldn't start the first match, especially when he is back from an injury. However, Xavi started with him, attempting to take advantage of the fact that new players are often hungry.
Match fitness and a yellow card limited him, but we saw good signs of what the future for him will be like.
Luuk De Jong and Xavi
I don't think any Barcelona fan or anyone aware of Barcelona thinks Luuk De Jong will stay past this season. However, what Xavi did with him and the way he uses him as a weapon really gives us the impression that Xavi is more than just an ex-player manager.
Xavi's strategy does include giving De Jong the type of crosses he could benefit from rather than Koeman's strategy of just crossing the ball and hoping for the best.
Luuk De Jong's performance is a point that goes to Xavi and shows how he is not willing to avoid using weapons at his disposal for his philosophy. Xavi seems to be more realistic than idealistic. He is aware that this is a period that requires goals and points over everything else.
How could Real Madrid ever replace Modric?
Since Mbappe seems to be coming for free to Real Madrid, the entire available fund should be aimed at replacing Modric when he retires or age catches up to him.
I think replacing Modric might actually prove more difficult than replacing CR7. He is not just a position or a role, he is the eye of the team. All players around him feel better with him in the team.
I honestly can't think of any midfielder of that caliber in the world today other than KDB, who himself is getting old. Real Madrid will have a nightmare replacing him, even scarier if you add Kroos and Casemiro into the mix.
Other quick takeaways
Abde needs to focus his dribbling skills and sense of optimizing.

Asensio is essentially 1/4 of a winger, his defensive work rate is inconsistent, and his attacking work rate is slow

Gavi is still young and will need a few more years to reach his potential

Vinícius Júnior's consistent makes me believe he is no longer a youngster and now opposite managers need to include a way to minimize him in their strategy.
Please let me know if this kind of post adds to the community as a whole, so I would know whether to do more of this.