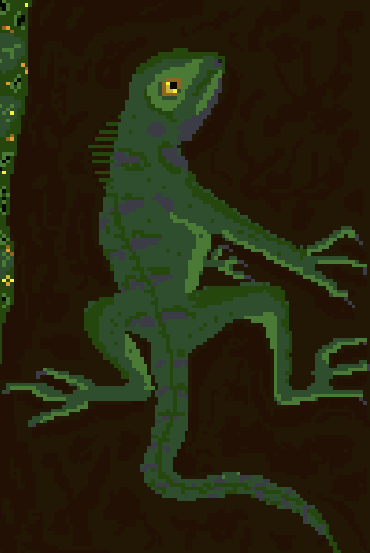 (Imagen ampliada / Enlarged image)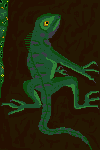 Real size
---

Hello, friends who love pixelart,
When I saw the theme for @kristyglas' 8th challenge, Reptile. An alligator or crocodile came to mind, I took some time to think and decide which one I would choose. I thought of the Komodo Dragon, but I have never seen one in person. Last night I had the perfect image, my mother was born in a place in the Zulia State of Venezuela that is called Punta Iguana.
Cuando vi el tema del octavo reto de @kristyglas, Réptil. Vino a mi mente un cocodrilo o caimán, me tomé algo de tiempo para pensar y decidirme cual elegiría. Pensé en el Dragón de Komodo, pero nunca he visto uno en persona, anoche tuve la imagen perfecta, mi madre nació en un sitio del Estado Zulia de Venezuela que tiene por nombre Punta Iguana.
I remember as a child, seeing these creatures in the trees of the town, they were very abundant, hence the town's name, they even hunted them to eat them, they say they taste like chicken. Personally, I think that they should not be eaten no matter how boiling they are.
Recuerdo de niño, ver esas criaturas en los árboles del pueblo, eran muy abundante, de allí el nombre del pueblo, inclusive las cazaban para comerlas, según dicen saben a pollo. Personalmente pienso que no deben comerse por muy herbívoras que sean.
A saying also comes to mind that says, falling and running like iguanas; These amazing animals are very agile and when they fall or descend from the trees, they have not finished stepping on the ground and run, so the saying refers to the attitude of seizing opportunities as soon as possible when they present themselves.
También viene a mi memoria un dicho que dice, cayendo y corriendo como las iguanas; estos asombrosos animales son muy ágiles y cuando caen o bajan de los árboles, no han terminado de pisar el suelo y corren, así que el dicho hace referencia a la actitud de aprovechar las oportunidades lo más pronto posible cuando se presentan.
As a child, I saw the iguana as a small dinosaur, when watching some movies from the 70s and 80s. Another curious fact, if ever some iguana that defends itself comes to bite you, it will never let you go and you will have to cut off its head, well, That's what they told me as a child may be to scare me heh heh. The truth is that they are very peaceful animals, but do not think about putting your finger in their mouth.
De niño veía a la iguana como un pequeño dinosaurio, al ver algunas películas de los años 70 y 80. Otro dato curioso, si alguna vez alguna iguana que se defiende te llega a morder, nunca te soltará y tendrás que cortarle la cabeza, bueno, eso me decían de niño, tal vez para asustarme je, je, je. Lo cierto, es que son animales muy pacíficos, pero no se te ocurra meterle el dedo en la boca.
On a canvas (100 x 150) px with the PISKEL software, I was slowly drawing and shaping to the green iguana.
En un lienzo (100 x 150) px con el software PISKEL fui lentamente dibujando y dándole forma a la iguana verde.
Here is the proof of my authorship of this small work.
Aquí les dejo la prueba de mi autoría de esta pequeña obra:
---
Creative process / Proceso Creativo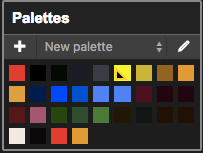 The color palette used / Paleta de colores utilizada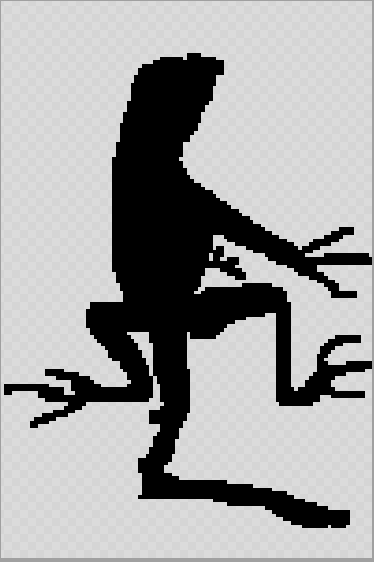 Sketch / Boceto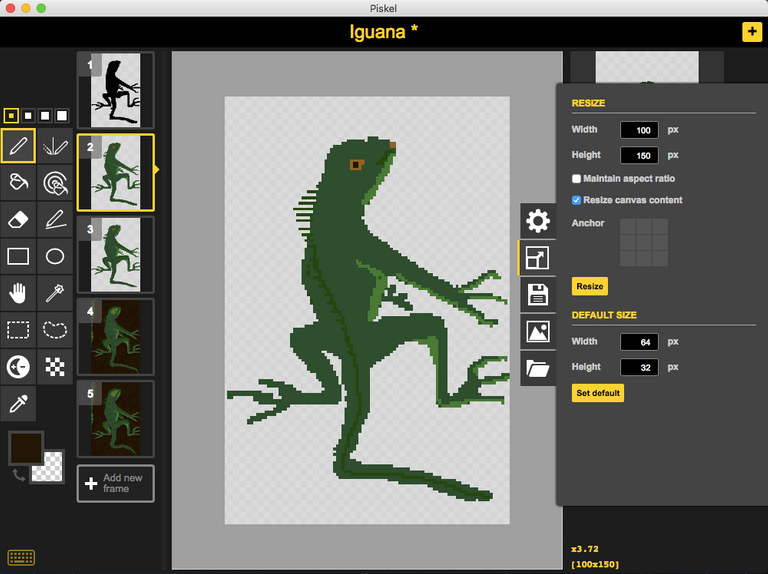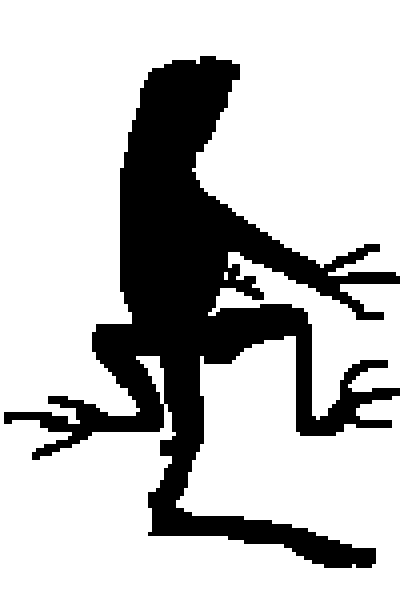 Pixelart preview / Avances del pixelart
I hope you like this pixelart of the green iguana, a beautiful animal from the American tropics.
Espero que sea de tu agrado este pixelart de la iguana verde, un hermoso animal oriendo del tropico americano.