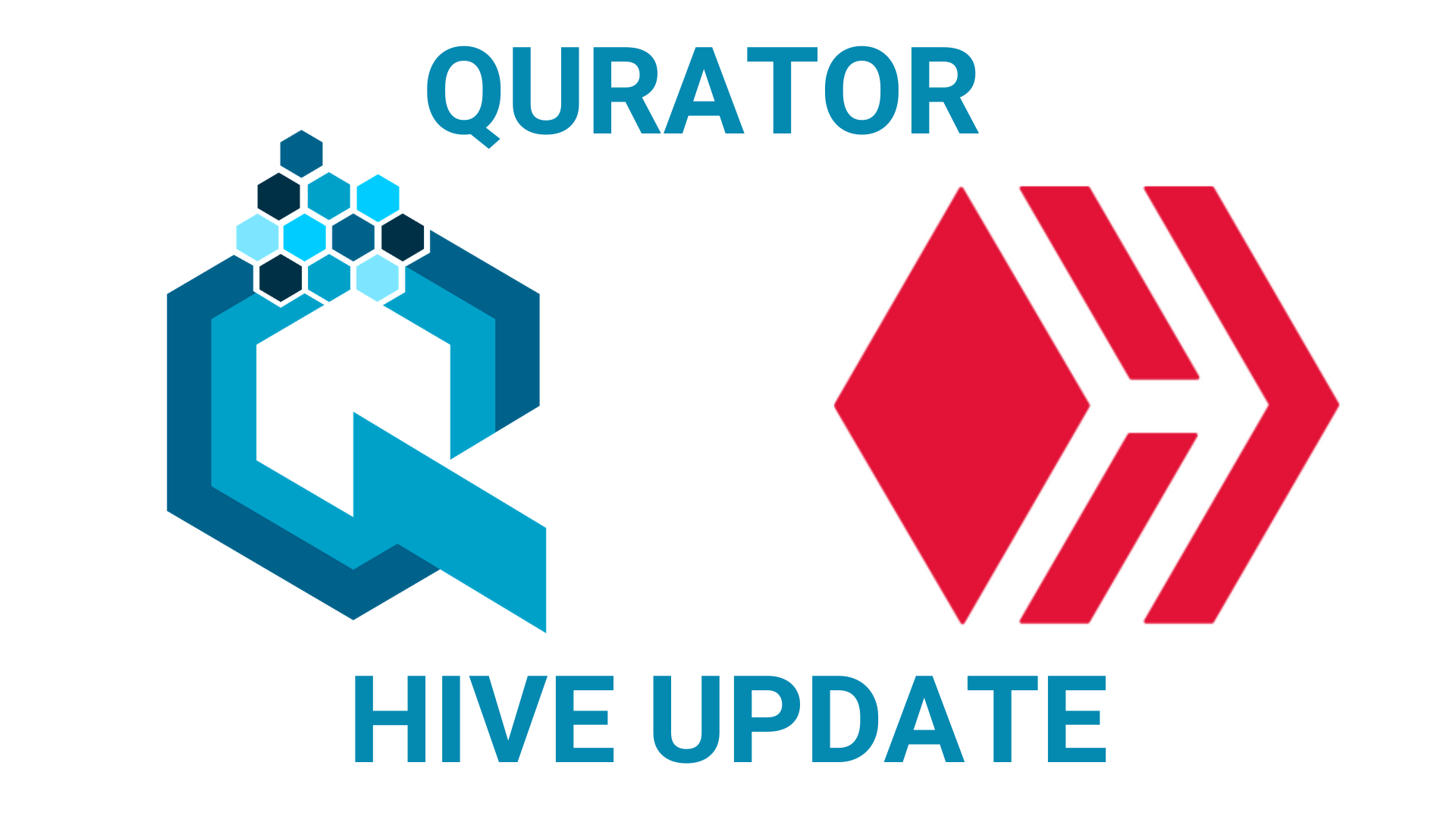 With all the things going on and changes across the board we are happy to announce we will be launching with full force on HIVE! We wanted to let the dust settle a bit before we made this announcement to see what direction we will take and what role we will play on the Hive platform.
---
Qurator is happy to come to Hive and start a new journey here. Steemit has seen some rough ups and downs and we feel that Hive gives us all a good chance to kick things off on a higher note.
This will be a quick update on what lies ahead for the Qurator community here on Hive and what will happen to the Qurator community on Steemit.
---
We have been on Steemit for nearly 3 years, curating and supporting content creators and we want to carry on with that tradition here on Hive so without further ado this where we are heading.
---
Qurator and Hive post curation
On steemit we curated our members manually and automatically with our curation bot system. This time around we want to try something different and move away from memberships and automation. From now on the Qurator account will only curate posts manually. No more memberships. Our team of moderators and curators will be scouring Hive to find content worthy of upvotes and support.
Delegations and upvotes
On Steemit we always gave back more than we received from our community. Delegations and upvotes to @qurator made sure that members could receive a little more support in the form of upvotes and Qurator tokens. For Hive delegating or upvoting Qurator posts will not result in any upvote bonuses. Instead delegations to the Q account will ensure a portion of our curation rewards being paid out daily in the form of Hive. The exact percentage will still be determined and we are currently getting the coding done for the payout system. Currently, we are looking at around 80% of ALL curation from the @qurator account. That means that curation from the 30K HP that @qurator holds will be included in the payouts.
We will continue curating and featuring members as well as continue with our competitions on Hive. Some will be the same and some will have some twists. Those will start next week and we look forward to serving the community again with upvotes and rewards for their competition efforts and entries into our weekly competitions.
More details to follow as we get the coding done on our end. We will keep you all posted as we get everything ready and up to speed with the current Hive systems.
The Daily Qurator posts will continue on Monday and we will also host a competition for a new cover for the Daily Qurator posts. So if you are a graphic designer be on the lookout for that post.
---
What will happen with Qurator tokens from Steemit?
Since we are unsure what Steem-Engine holds for us and the Hive community we decided to keep tokens on Steem side of things and move to a new fresh approach. That means delegating to @qurator on Hive you will no longer be earning Qurator tokens, instead, you will share in the daily curation payouts.
Holding Qurator tokens will still allow you in your share of Steem payouts from our account on Steemit.
---
Witness Update
We are 100% committed to Hive and our witness is also updated to the latest Fork to serve the community and Hive. We will no longer have a Steemit witness and will instead fully support Hive with our witness server. Thank you to @privex and @someguy123 for making this possible in the early stages of Hive.
Our current witness rank is #58 and we will use the earnings to pay for server costs as well as growing the HP of the Qurator account in order to give better returns to our supporters who delegate to @qurator.
---
As always we are open to questions and suggestions and would like to hear from the community. Until then, HIVE ON!