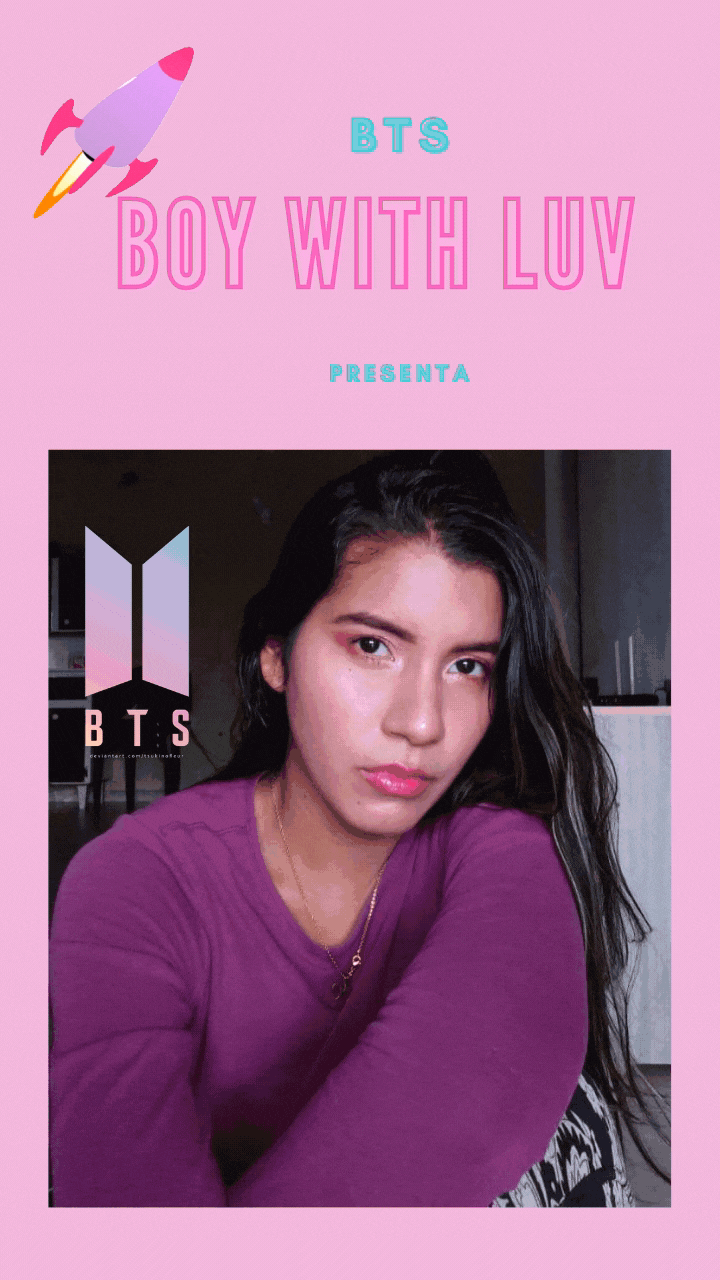 ¡Hola hivers! Feliz y bendecido día para todos. Hoy quiero compartir con ustedes mi participación en la iniciativa de maquillaje creada por la bella @sofiaquino98. Estoy muy emocionada por compartir con ustedes, uno de mis maquillajes más arriesgados hasta ahora.
Hello hivers! Happy and blessed day to you all. Today I want to share with you my participation in the makeup initiative created by the beautiful @sofiaquino98. I'm very excited to share with you, one of my most risky make-ups so far.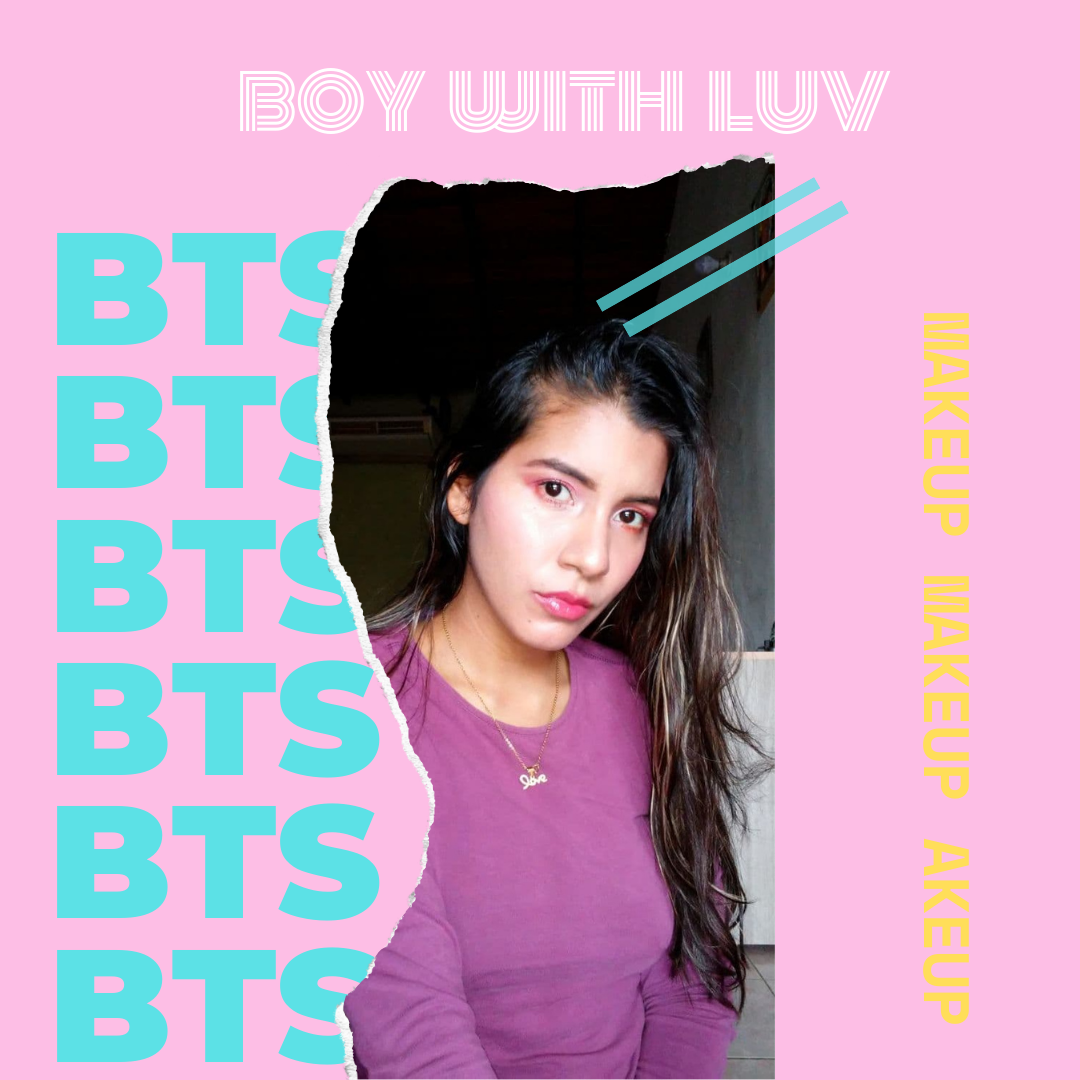 Esta iniciativa consiste en hacer un maquillaje inspirado en una canción o video musical, para más información sobre este reto aquí les dejo el link.
This initiative consists of making a makeup inspired by a song or music video, for more information about this challenge here I leave the link.
En esta oportunidad, les contare que escogí una canción muy pero muy conocida entre los jóvenes actuales y es que tome la decisión de inspirar mi makeup en "boy whit luv" canción de la popular y exitosa banda de k-pop BTS junto a Halsey.
In this opportunity, I will tell you that I chose a song very but very well known among the current young people and it is that I made the decision to inspire my makeup in "boy whit luv" song of the popular and successful k-pop band BTS together with Halsey.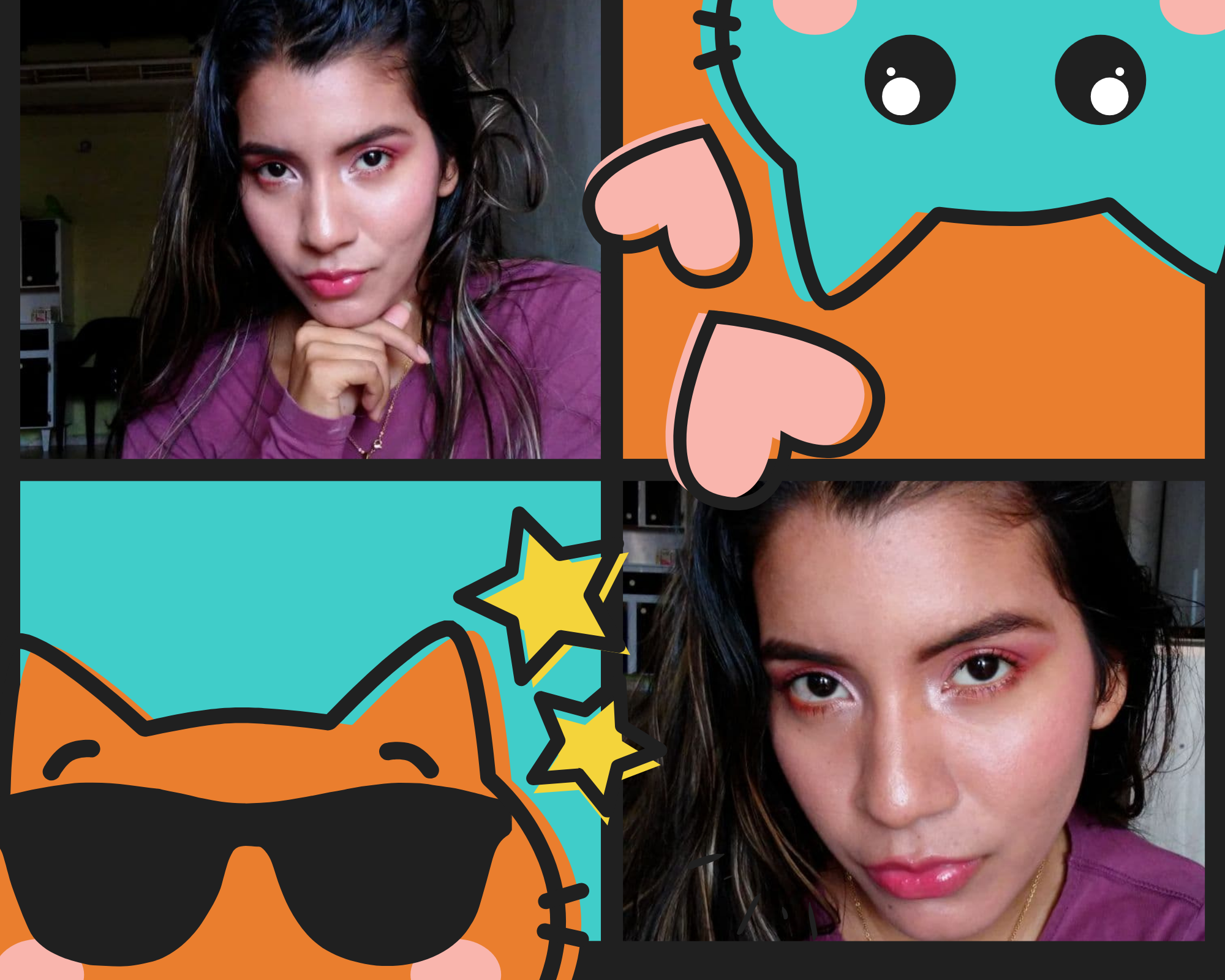 En el inicio de este post les comente que este es uno de los maquillajes más arriesgados que he realizado, por los colores muy rosa que utilice , para logra la alegría que quería transmitir, ha sido un verdadero reto. A pesar de querer parecer coreana y no poder lograrlo jejjejeje es este reto me encanto.
In the beginning of this post I told you that this is one of the most risky make-ups I've done, because of the very pink colors I used, to achieve the joy I wanted to transmit, it has been a real challenge. Despite wanting to look Korean and not being able to achieve it hehehehe is this challenge I loved.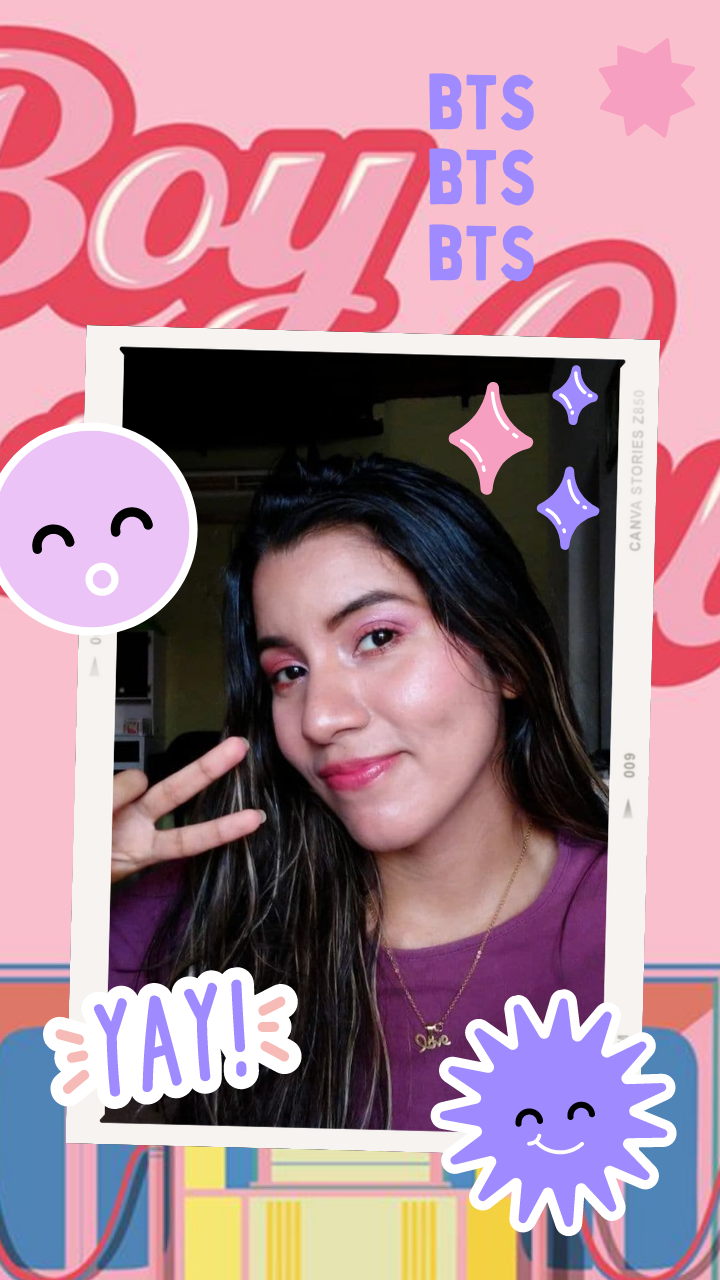 Mi maquillaje está inspirado en los colores más resaltantes que podemos apreciar en este vídeo y en el look que Halsey cantante norteamericana que acompaña a los chicos a lo largo del cilp.
My makeup is inspired by the most prominent colors that we can see in this video and the look that Halsey American singer who accompanies the boys along the cilp.
Si por casualidad no conocen esta canción, aquí abajo les dejo el link del video.
If by chance you don't know this song, here below I leave the link to the video.
Utilice colores muy vivos, como el naranja, rosado, violeta y morado, siendo estos los más resaltantes visualmente en la canción, y por supuesto no podía faltar el brillo, mucho brillo que es característico en le look de Halsey.
Use very bright colors, such as orange, pink, violet and purple, these being the most visually prominent in the song, and of course could not miss the brightness, much brightness that is characteristic of the look of Halsey.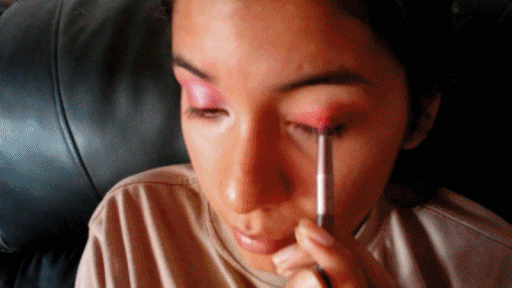 La delicadeza y la alegría son vitales en este maquillaje, además que todos se ven súper tiernos gracias a las tonalidades pasteles, esta canción me gusta mucho y me hace sentir feliz.
The delicacy and joy are vital in this makeup, plus everyone looks super tender thanks to the pastel shades. I like this song a lot and it makes me feel happy.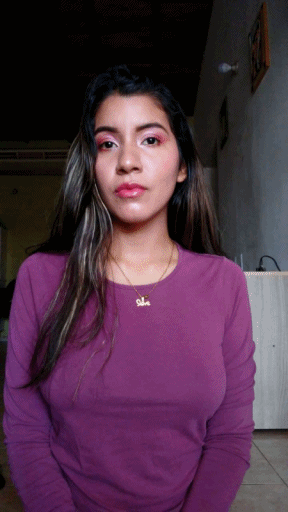 Amigos, así quedo mi maquillaje inspirado en "Boy with luv" de BTS.
Friends, this is how my makeup was inspired by "Boy with luv" by BTS.
Como un extra quiero contarles que cuando me realice este maquillaje, mi hermanita pequeña me suplico que ella quería imitar a grupo de K-pop femenino llamado Blackpink específicamente su canción "Lovesick girls" específicamente a Lisa una de sus integrantes.
As an extra I want to tell you that when I made this makeup, my little sister begged me that she wanted to imitate a female K-pop group called Blackpink specifically their song "Lovesick girls" specifically Lisa one of their members.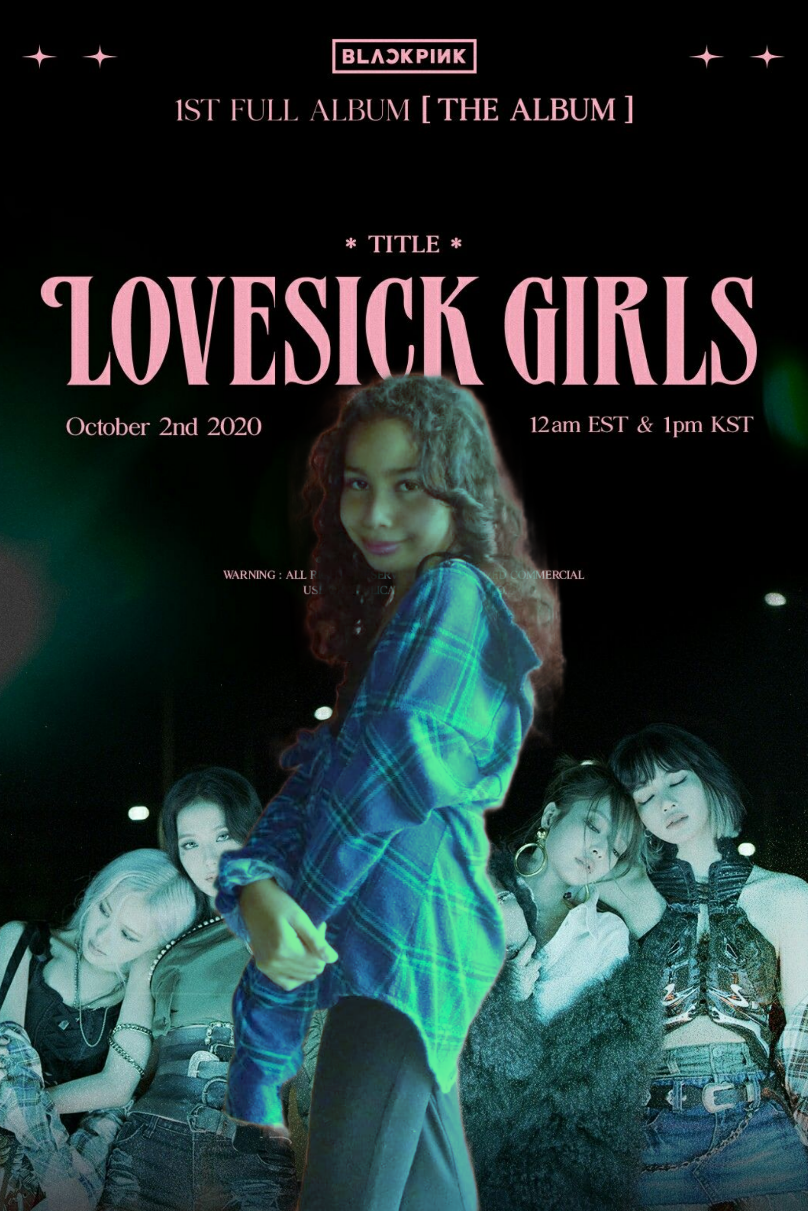 Fue tanta su insistencia que la deje, se maquillo ella sólita y me pidió que le tomara unas fotos, yo pensé que era solo por diversión, pero al pasar los días me dijo que si podía montarla en el post, yo le dije que no…pero luego me mostró como ella edito sólita las fotos y hasta hizo un gif mejor que el mío jejejeje imagínense, sentí demasiada ternura y no quise dejarla por fuera.
It was so much her insistence that I left her, she made up her own makeup and asked me to take some pictures, I thought it was just for fun, but as the days went by she told me that if I could put her in the post, I said no...but then she showed me how she edited the pictures by herself and even made a better gif than mine hehehe imagine, I felt too much tenderness and I didn't want to leave her out.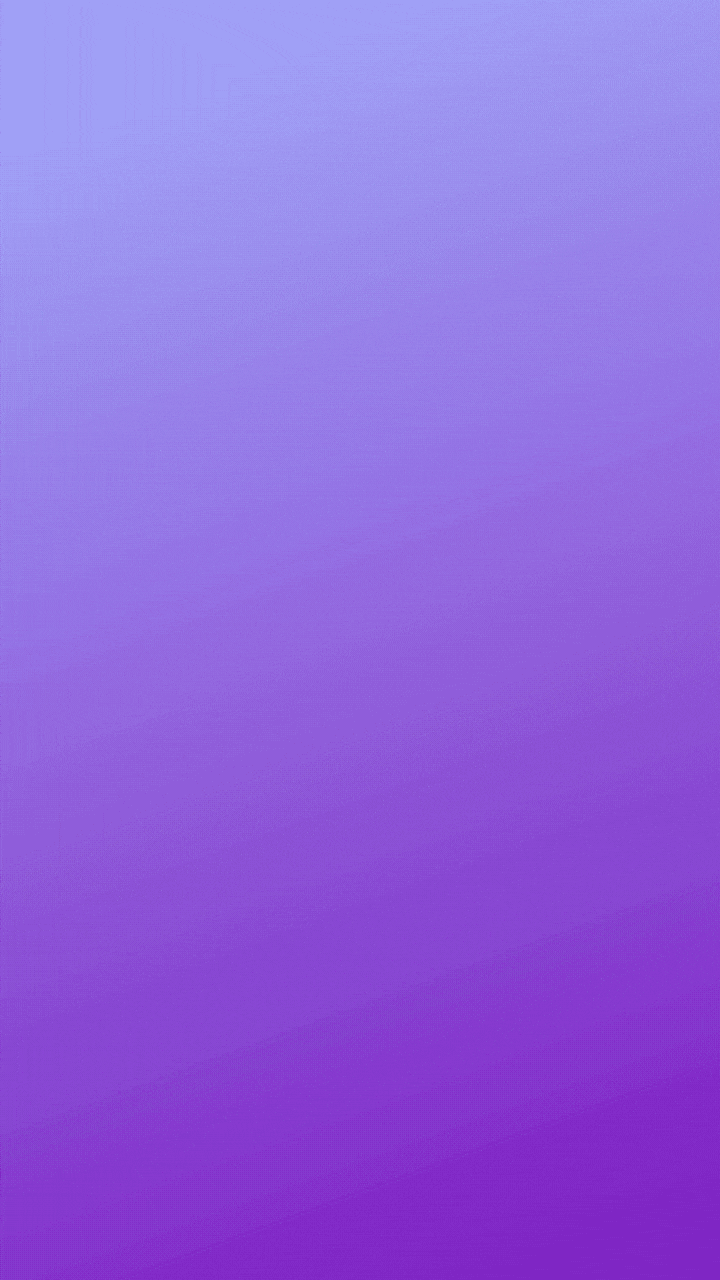 Por esta razón, hoy le presento a la quinta integrante de las Blackpink, Maria.
For this reason, today I present to you the fifth member of the Blackpink, Maria.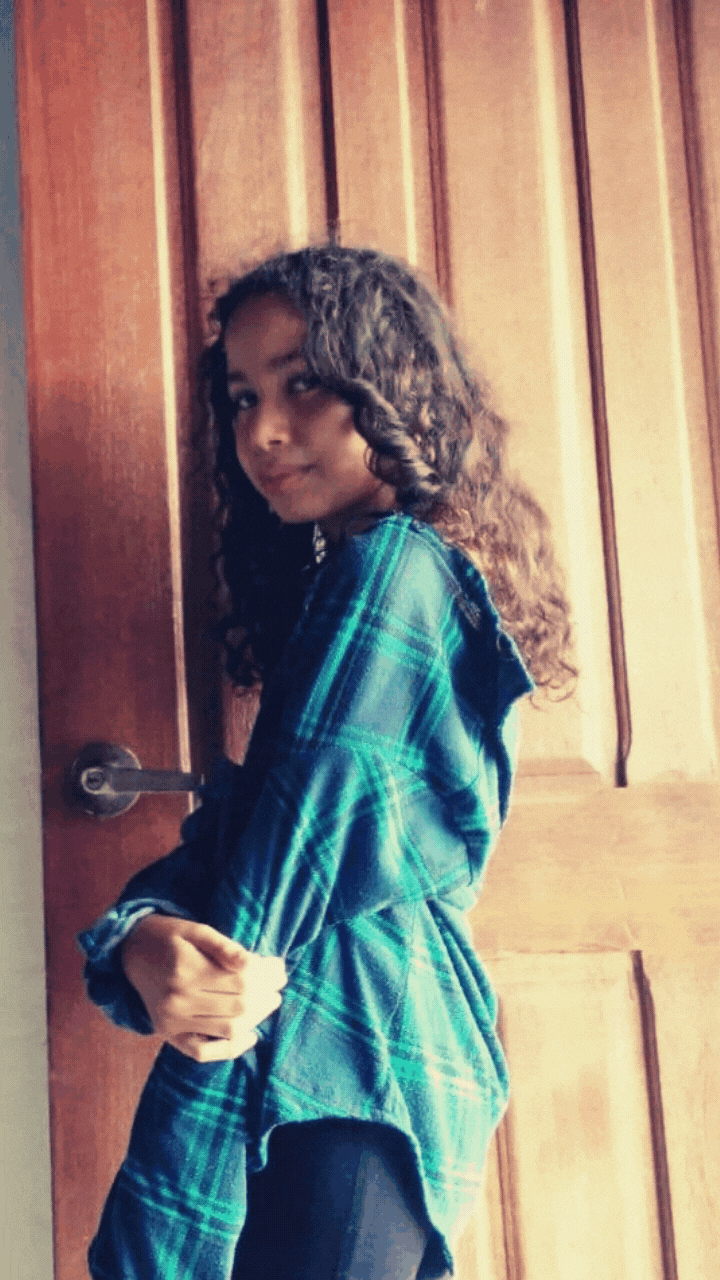 Es una fanática ferviente, su ídolo es lisa, le gusta su estilo y como rapera.
She is a fervent fan, her idol is smooth, she likes her style and as a rapper.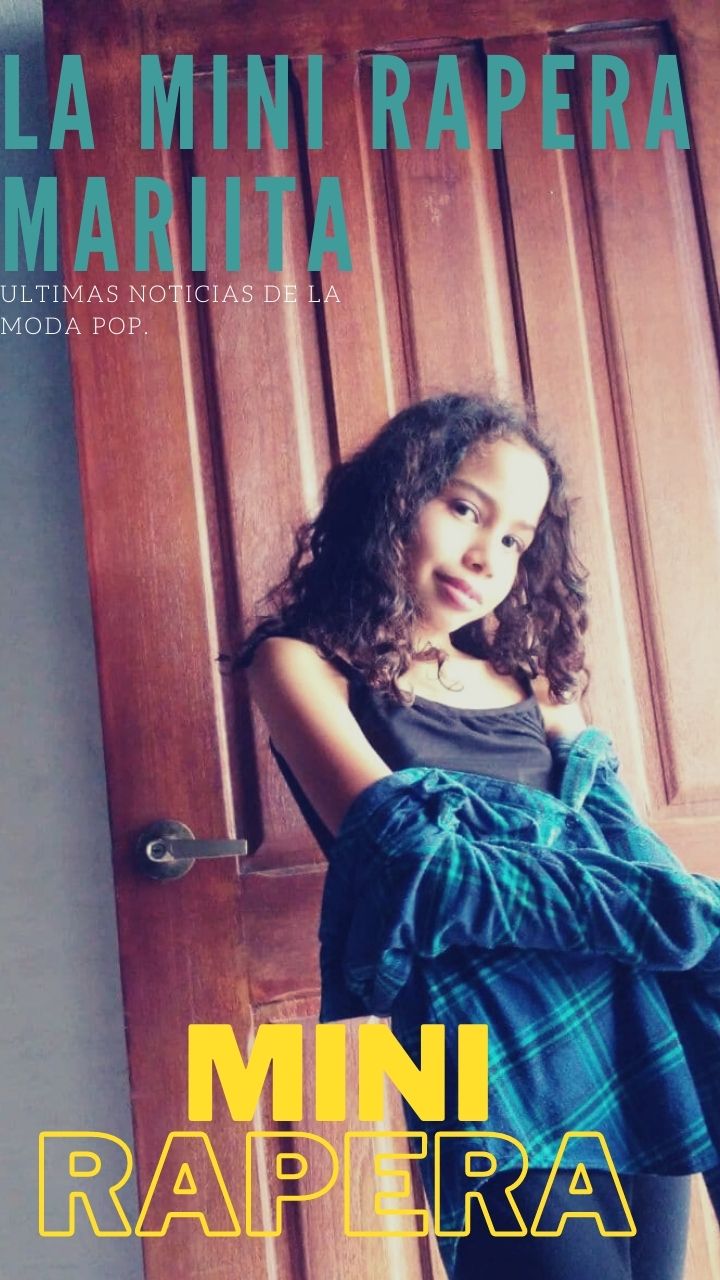 Abajo les dejo el link del video de Blackpink
Below is the link to the Blackpink video
Llegamos al fin de esta publicación, los invito a dejarme en los comentarios sus apreciaciones del resultado y sobre todo ¿Qué les pareció la rapera María?
We arrive to the end of this publication, I invite you to leave me in the comments your appreciations of the result and above all, what did you think of the rapper Maria?
Hasta pronto, gracias por leer!/See you soon, thanks for reading!😘❤️