P A C M A N
A makeup inspired by Pacman, today I had a little free time and I wanted to do something for the community since lately I am very short of time, and it is not possible for me to do something on my face as often as before.
This time I did something that I had seen here long time ago but everyone has their own way of doing things, I admire that I did it a bit in a hurry today, but finally I was able to be here again.
Next I'll leave you a bit of what I was doing and even ate some ice cream in the process, hahaha.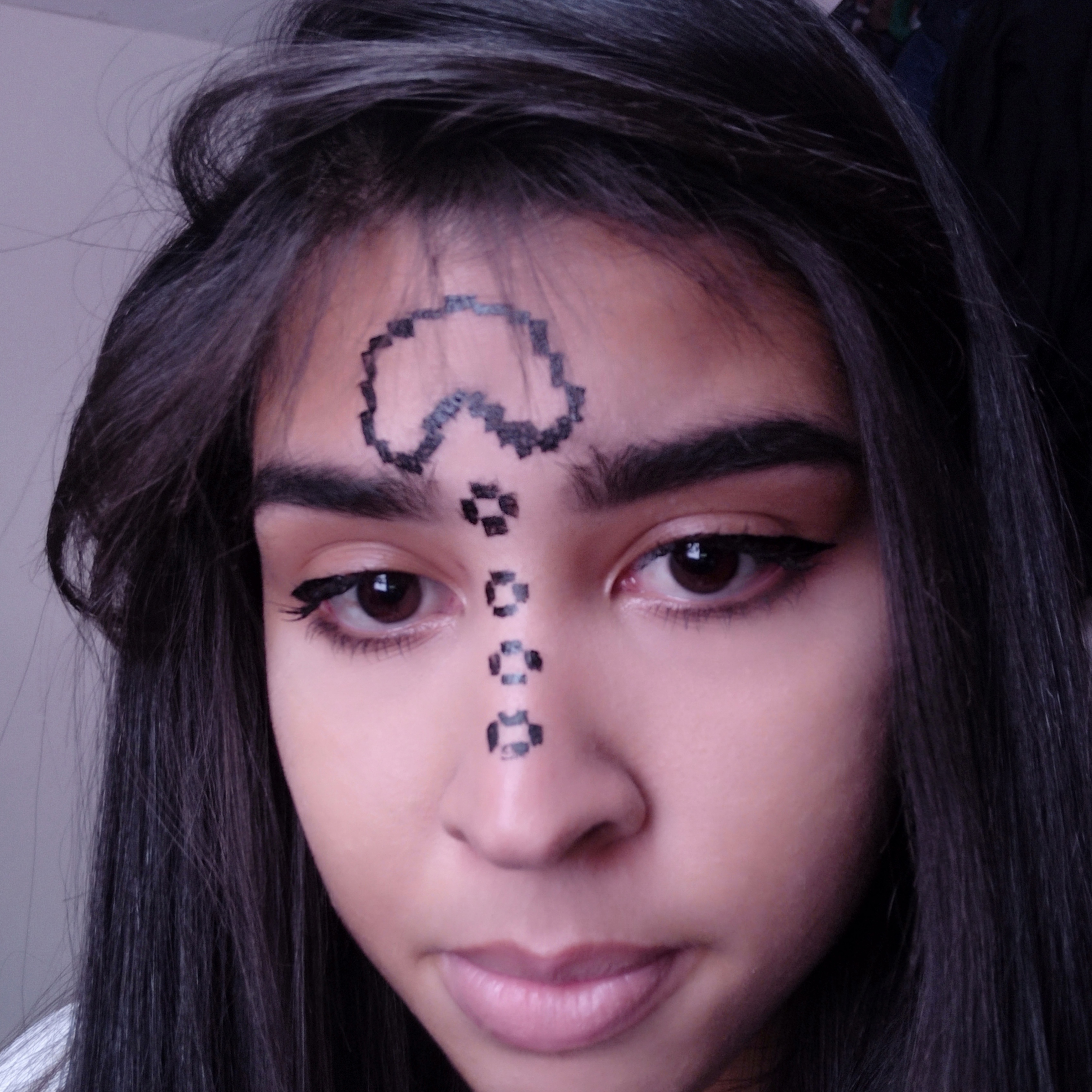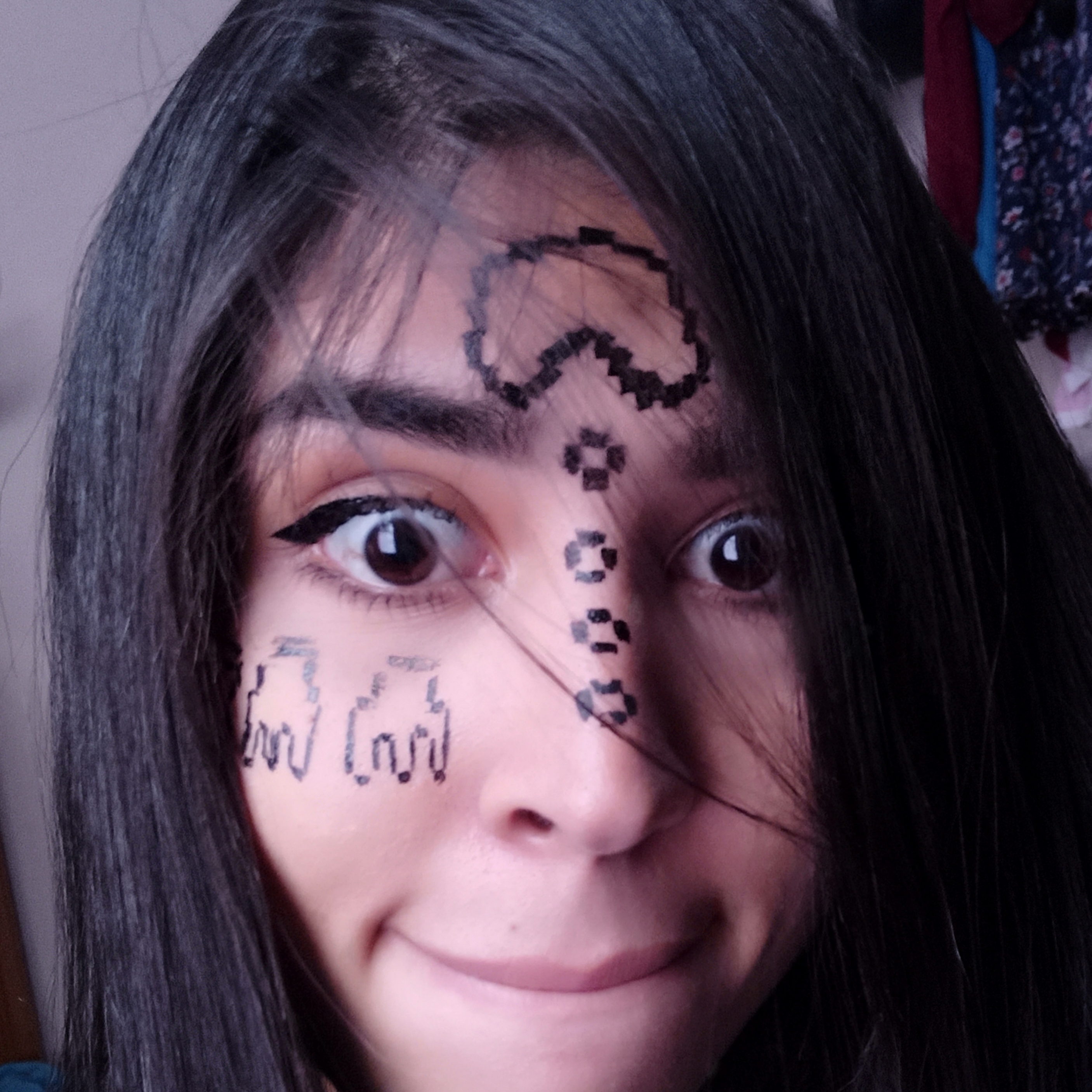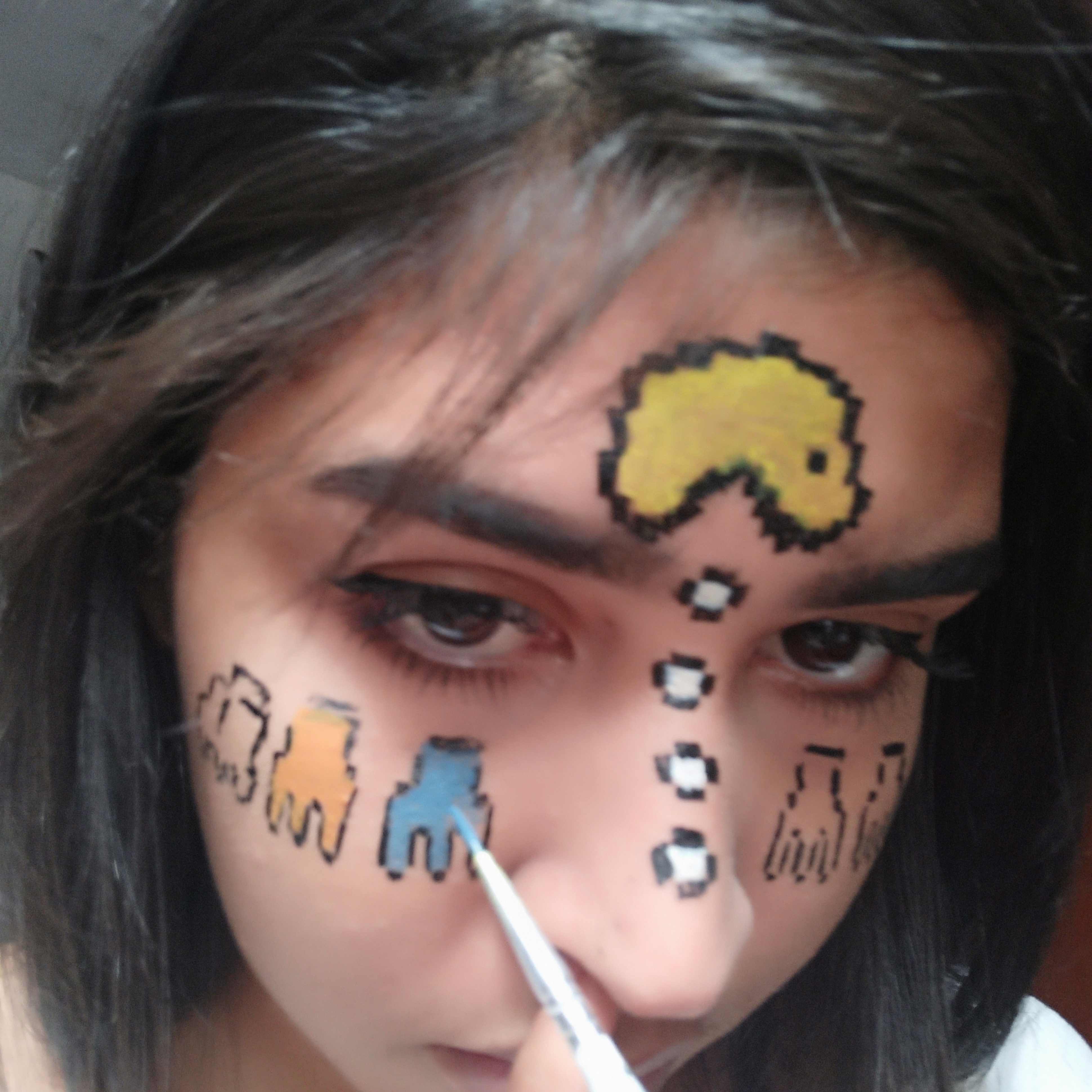 I really missed putting on a little makeup on my face then when I have more time I will do other jobs a little better.
Un maquillaje inspirado en el Pacman, hoy tuve un poco de tiempo libre y quise hacer algo para la comunidad ya que últimamente estoy muy corta de tiempo, y no me es posible realizarme algo en el rostro tan a menudo como antes.
Esta vez hice algo que ya había visto por aquí hace tiempo pero cada quien tiene su propia manera de hacer las cosas, admiro que lo hice un poco a las apuradas hoy, pero finalmente pude volver a estar por aquí otra vez.
A continuación les dejaré un poco de lo que estaba haciendo y hasta me comí un poco de helado en el proceso, jajaja.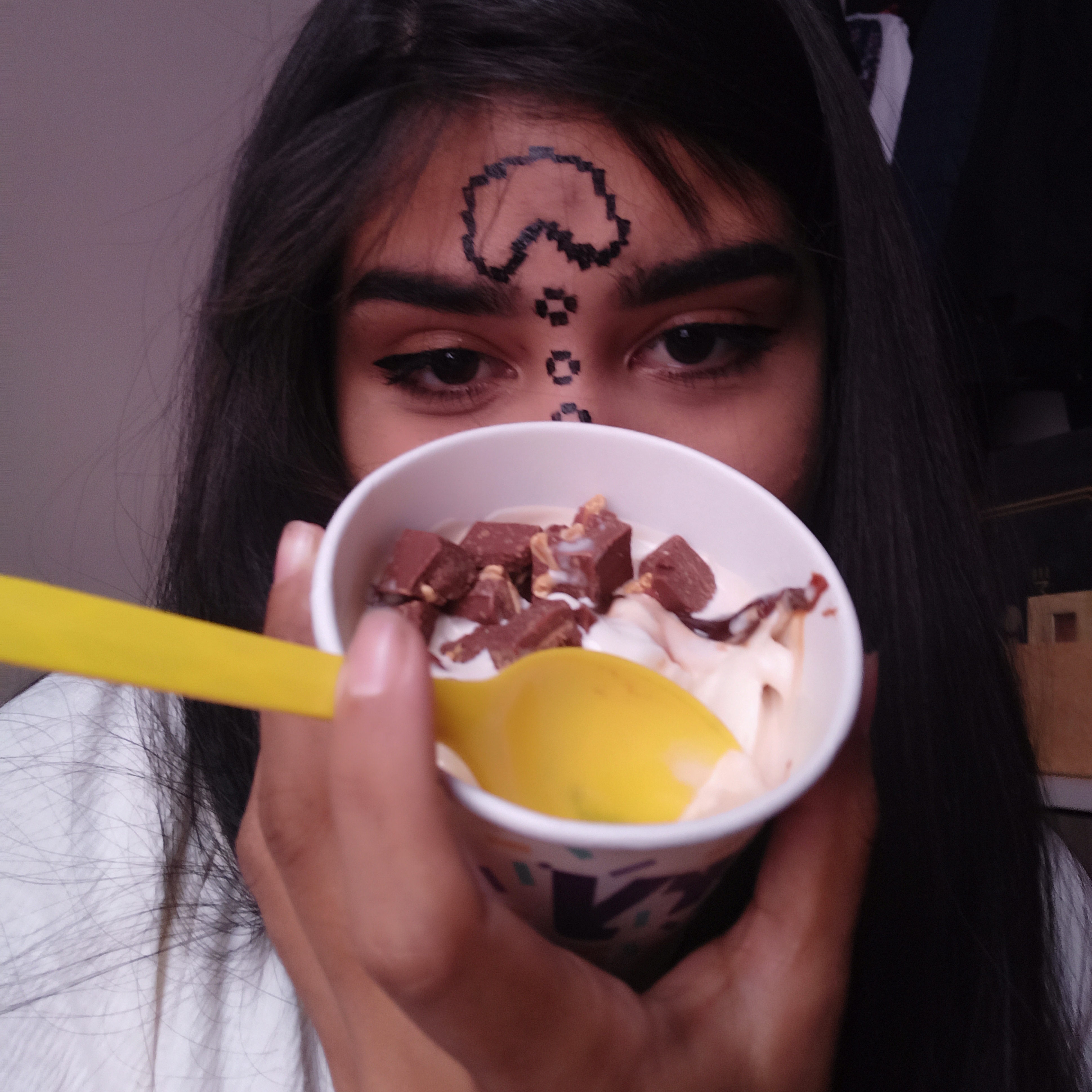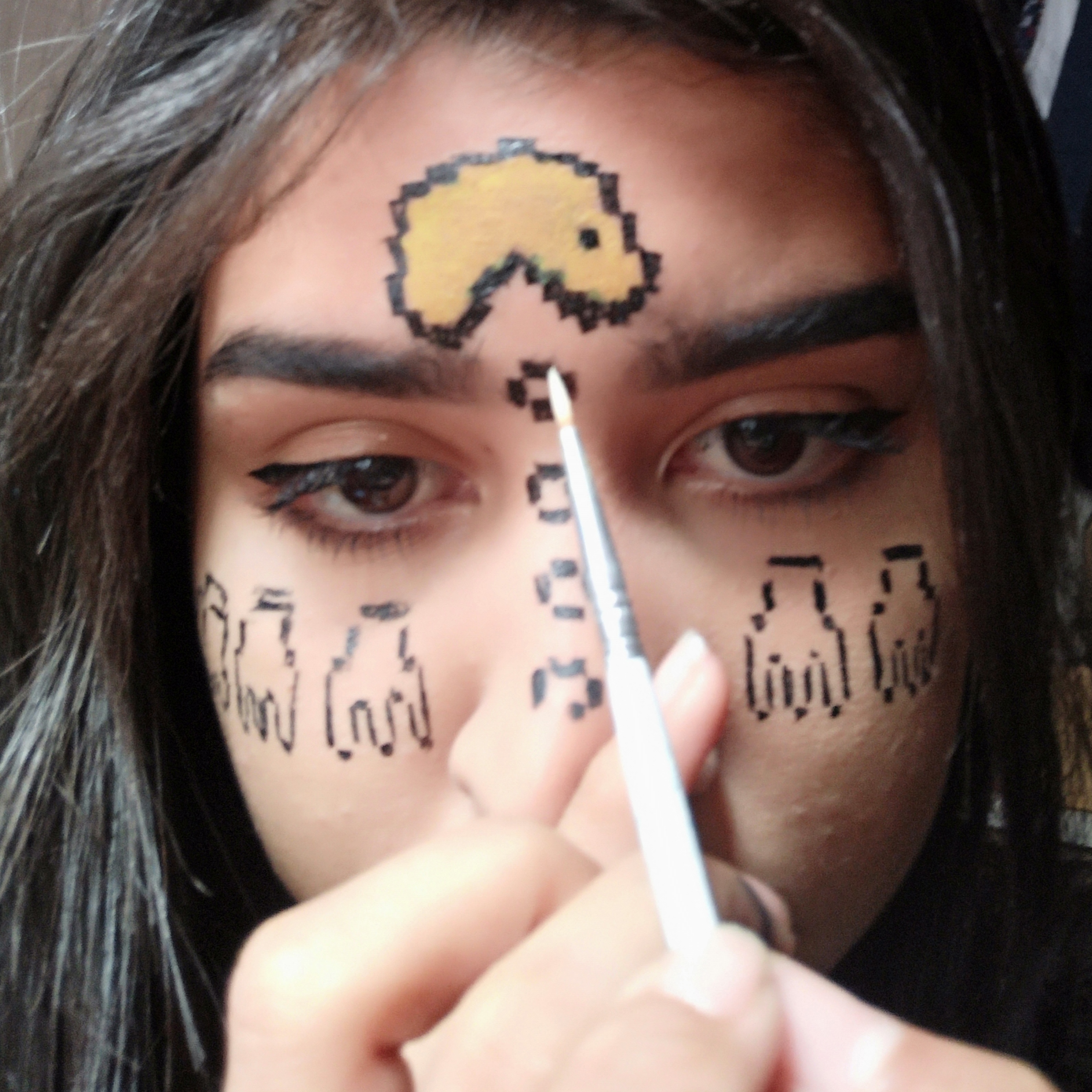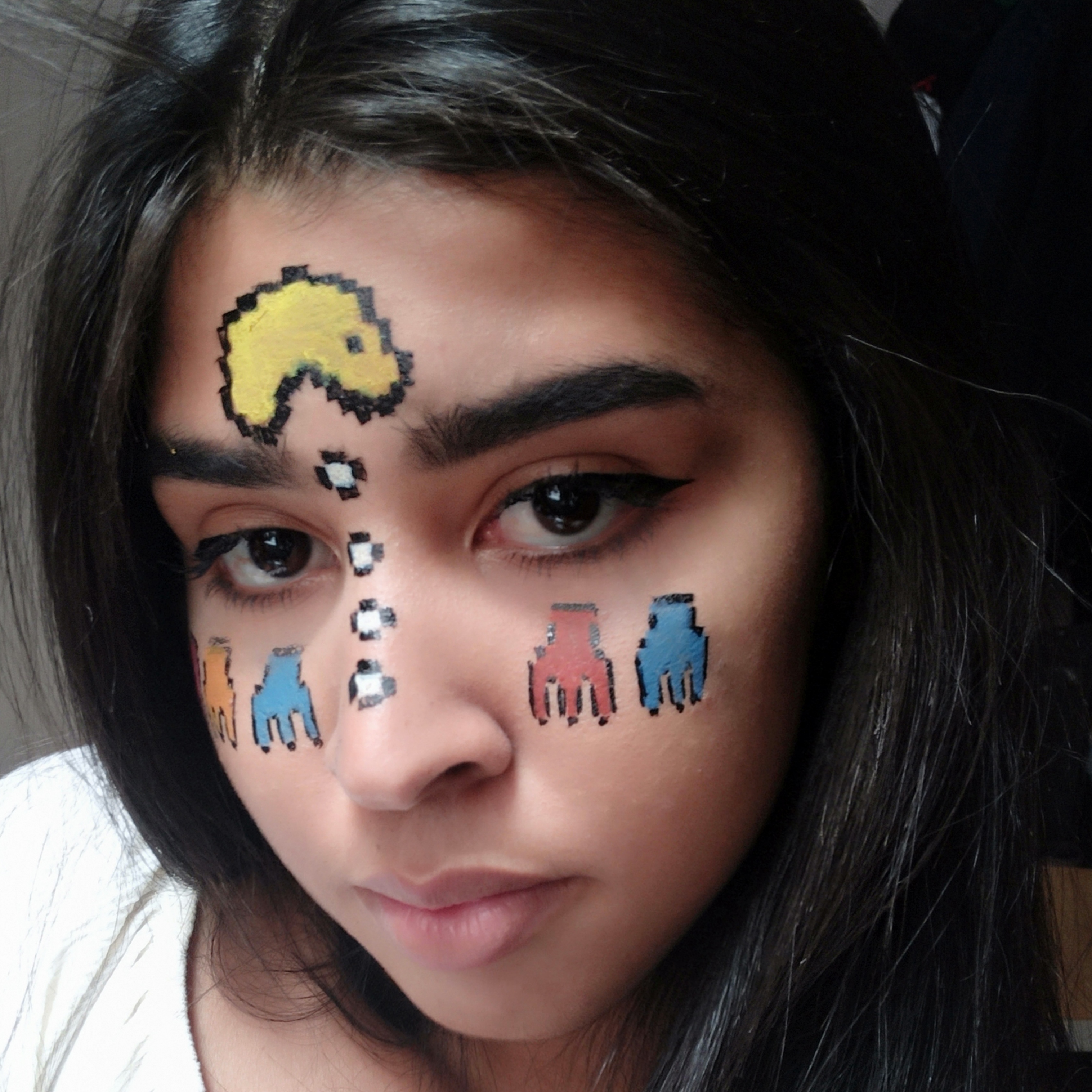 Realmente extrañaba maquillarme un poco el rostro luego cuando tenga más tiempo iré haciendo otros trabajos un poco mejores.
---