On 17th of March i launched 1 Giveaway and writing contest at the Hive and today i present the results!
PixelTycoons Giveaway and Writing Contest(👈check it out)
Giveaway
2 Users participated on the giveaway.
1 Friendship Cookie was guaranteed for every participant.
@toby.damon earned 1 Friendship Cookie - TXN link
@jonimarqu earned 1 Friendship Cookie - TXN link
.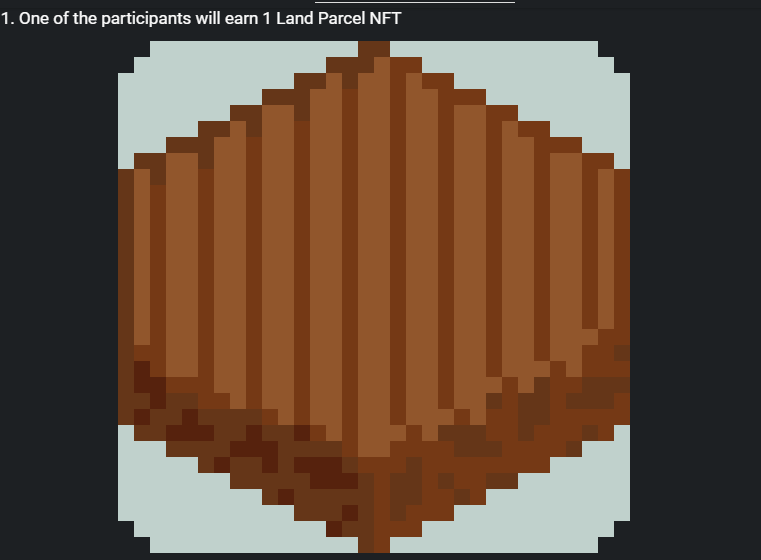 Both participants wallets were inserted into the wheel of names.
For some reason i didnt managed to export video into this post so i had to printscreen..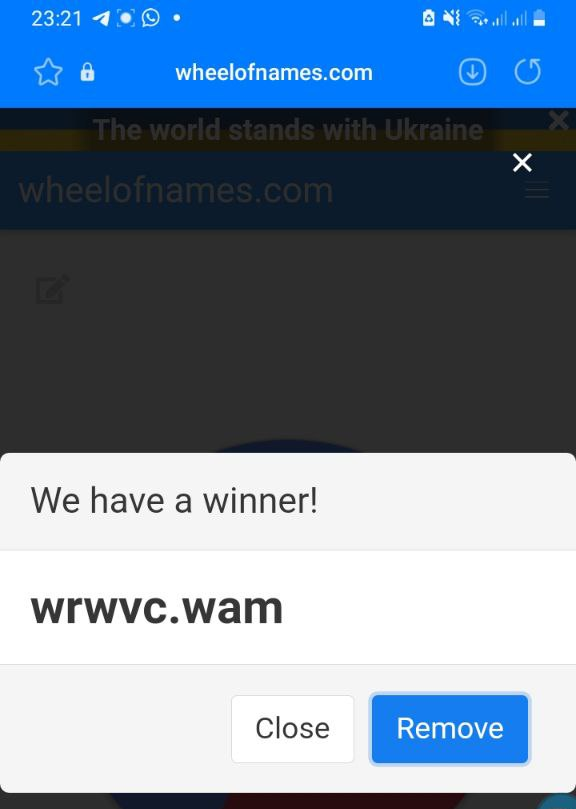 @jonimarqu earned 1 Land Parcel 1x1 - TXN LINK
.
Writing Contest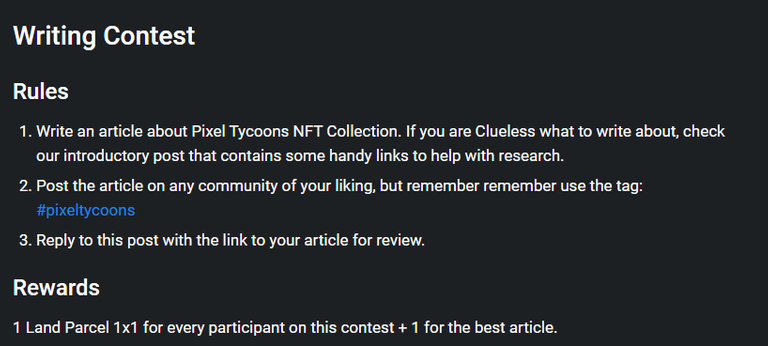 1 User Participated on this
@toby.damon - wrote this #pixeltycoons Article in Russian
@toby.damon will earn 2 Land Parcel 1x1. One for participating and the other for the best article. - TXN LINK
.
.
It was a pleasure to organize this event and more will come!
Hopefully with more participants ❤️
.
...............❤️ Thanks for reading 📕
.
.
Handy Links
Personal NFT projects
Pixel Tycoons
HIVE account @pixeltycoons
Community on HIVE
Info about the Project and connecting with HIVE
Giveaway and Writting Contest (until 25 of March)
Website
Contains most info on the project and more Links on it.
.
.
Hexa Bots NFT
.
.
Masked Pigmee NFT
Website
Latest Masked Pigmee post on peakd
.
.
NFT Journalist
on Hive, also as @nftjournalist
If you like NFT and crypto related interviews.
.
.
If you like this kind of content consider following ❣️