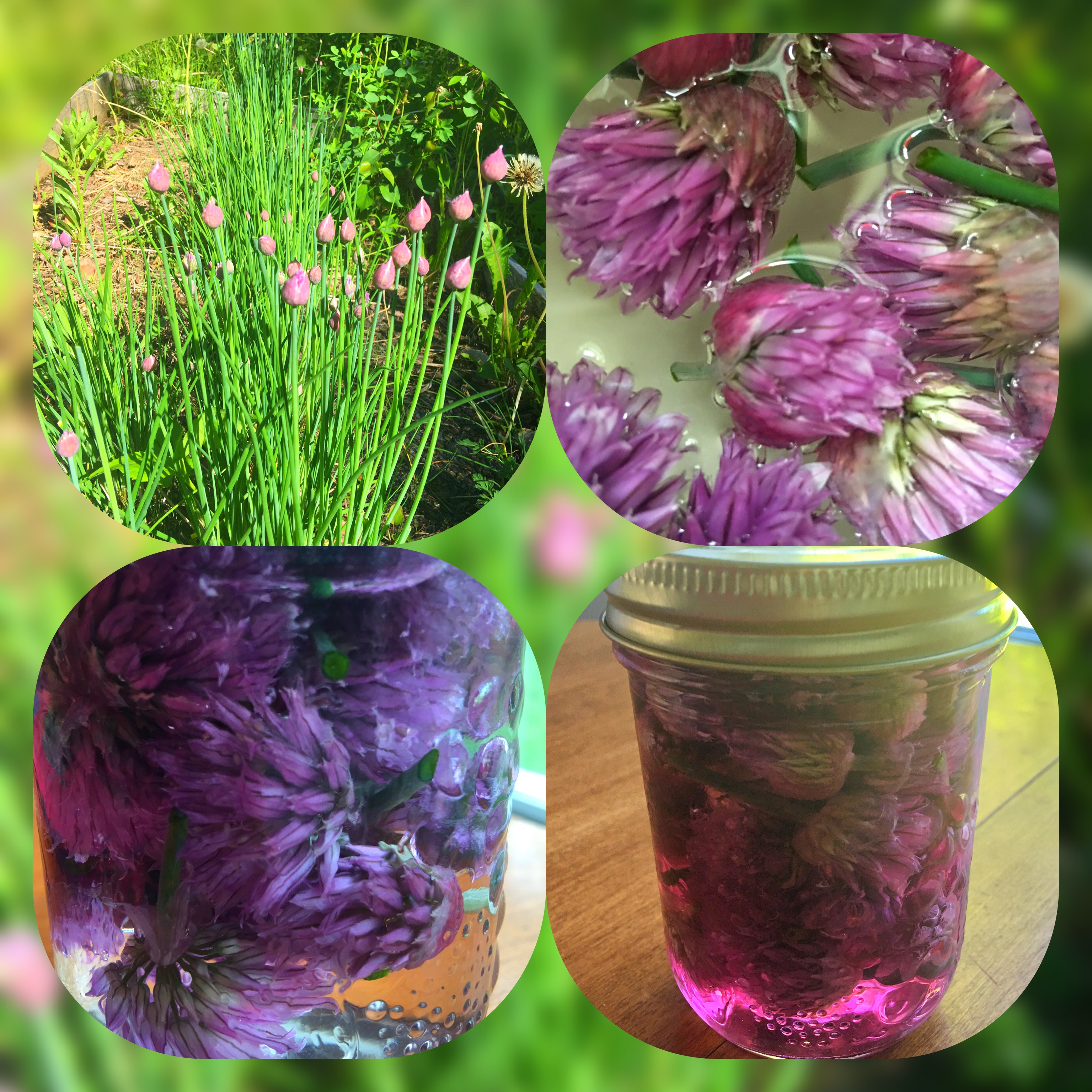 "Chives are Growing!"
日本語は下にあります。
The original house owner told us that he planted chives and he couldn't grow them. This story became the opposite this year.
Last year, when I moved in autumn, I noticed these chives and enjoyed eating the green leaves.
This year, many of them have flowers. I like chives' purple flowers very much. Chives flower meaning is "faithful, flexible, or obedient." I didn't want to chop them but I had to. Otherwise the leaves become too hard to eat raw. So, I decided to trim them.
Nature grows very quickly. I really appreciate farmers. I spent a few days chopping the flowers except a few for seeds. It was not an easy process because I didn't want to waste flowers. I made pickled chive vinegar.
Simply pour white vinegar into a jar full of chive flowers. After two or three days, the liquid becomes very pretty pink. Someone says this is good with Chinese food, salad dressing, and more! I made dressing, salsa sauce, and I used the flowers for baked chicken. These flowers were also very tasty.
"チャイブ成長中!"
元の大家さんがチャイブ(エゾネギまたはセイヨウアサツキ)を植えたけれど育たなかったと教えてくれた話は、正反対の話となりました。
去年の秋に引っ越して来た時、チャイブが生えているのに気づき、緑の葉をたくさんいただきました。
今年はチャイブに花が咲きました。チャイブの紫色の花が好きです。チャイブの花言葉は"忠実な、柔軟、素直な"とのこと。花を摘みたくはなかったのですが、摘まなくてはなりませんでした。そうしなければ、葉の部分が硬くなり過ぎて生では食べれなくなってしまうからです。仕方なく花を摘むことにしました。
自然の成長はものすごく早いですね。農家の方に感謝です。種用に残しておく花以外を数日かけて摘み取りました。花の部分を無駄にはしたくなかったので、酢漬けにしながらの作業はそう簡単ではありませんでした。
摘み取ったチャイブの花を瓶にいれ、ホワイトビネガーを注いでただ漬けるだけです。2、3日すると、とても可愛らしい色の液体になります。チャイブビネガーは中華料理やサラダのドレッシングなどに合うと聞いた事があります。わたしはサラダのドレッシングと、サルサソース、それから酢漬けの花をチキンと一緒に焼いたりして食べました。花の部分もとても美味しかったです。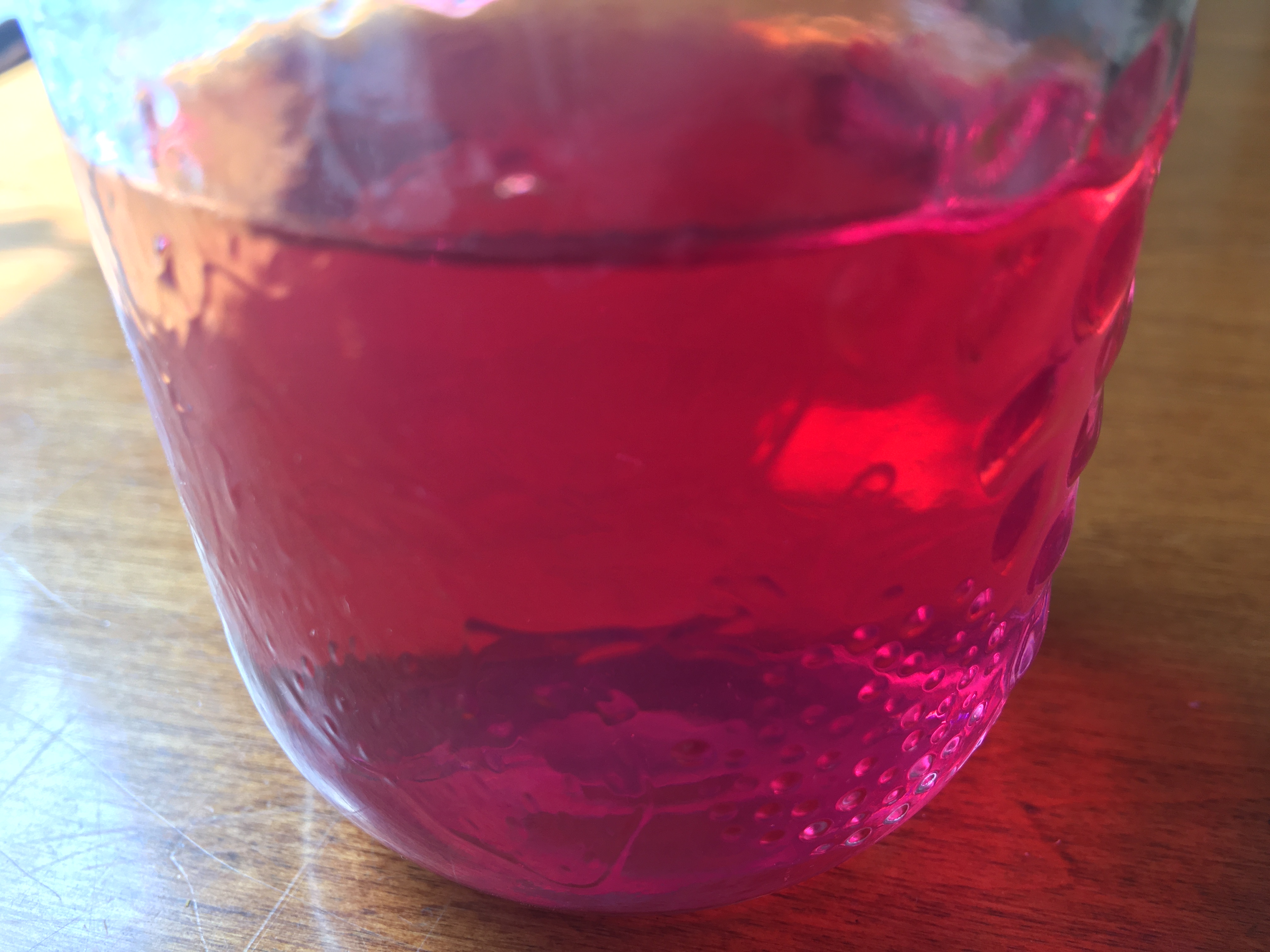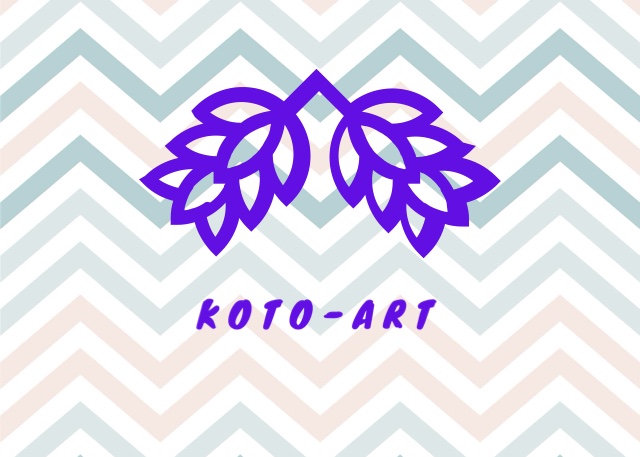 My Site: https://koto-art.wixsite.com/mysite-1