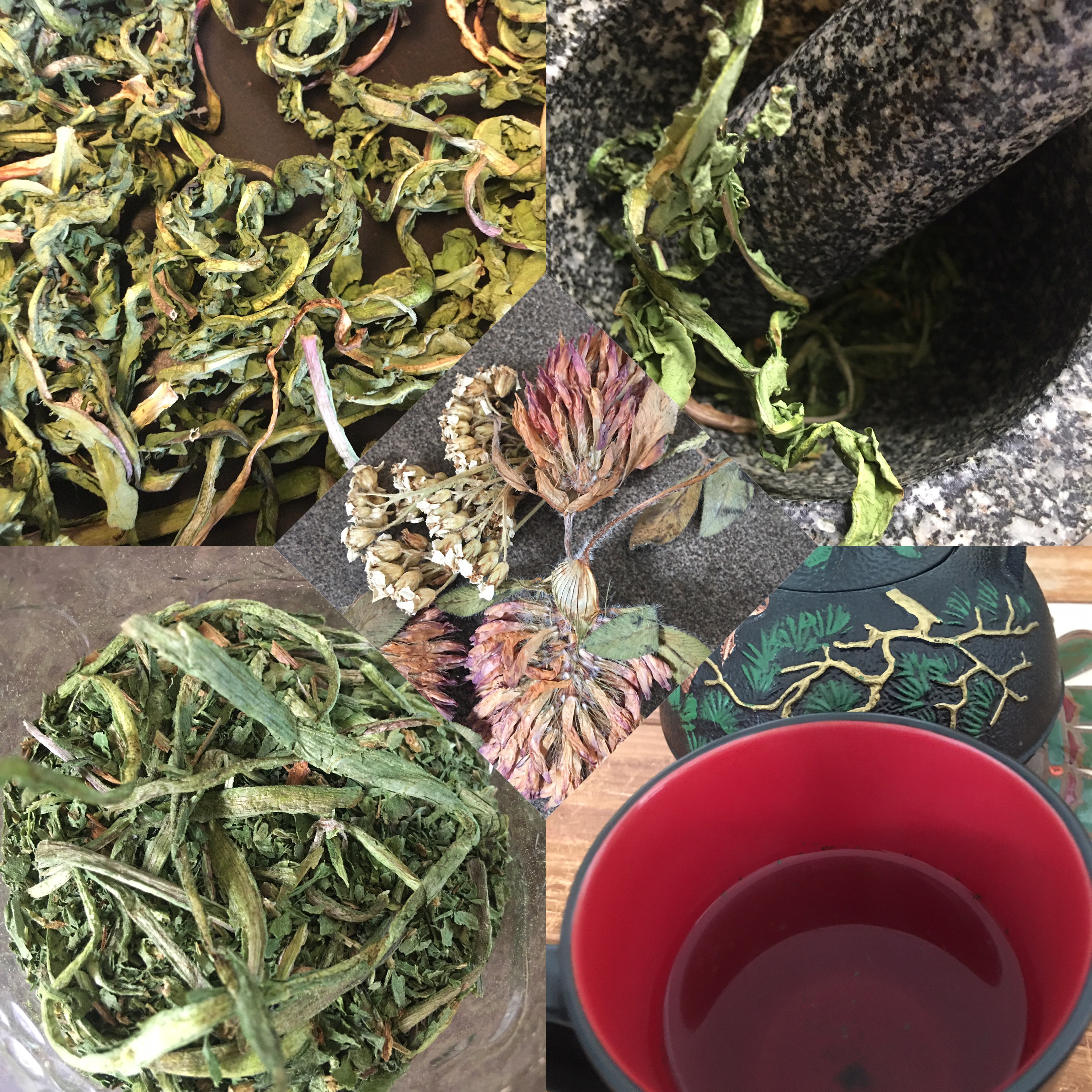 "Dandelion Tea Part 2"
Finally, the dandelion leaves dried well. The weather was very good these days so I was lucky. After drying the dandelion leaves, I roasted them on the frying pan for a while. I used to drink dandelion tea in Japan but since I moved to Canada, I didn't have a chance to drink dandelion tea. So, I was very excited to make dandelion tea. My house smells like a Japanese tea store. I love tea stores' smell.
"たんぽぽ茶 その2"
やっと、たんぽぽの葉が乾きました。このところ天気が良かったので、ラッキーでした。乾燥したたんぽぽの葉っぱをしばらくフライパンで煎りました。日本ではよくたんぽぽ茶を飲んでいたのですが、カナダに来てからは飲む機会がありませんでした。ですから、とても楽しみでした。家の中がお茶屋さんのような香りに包まれました。お茶屋さんのにおいはすごく好きです。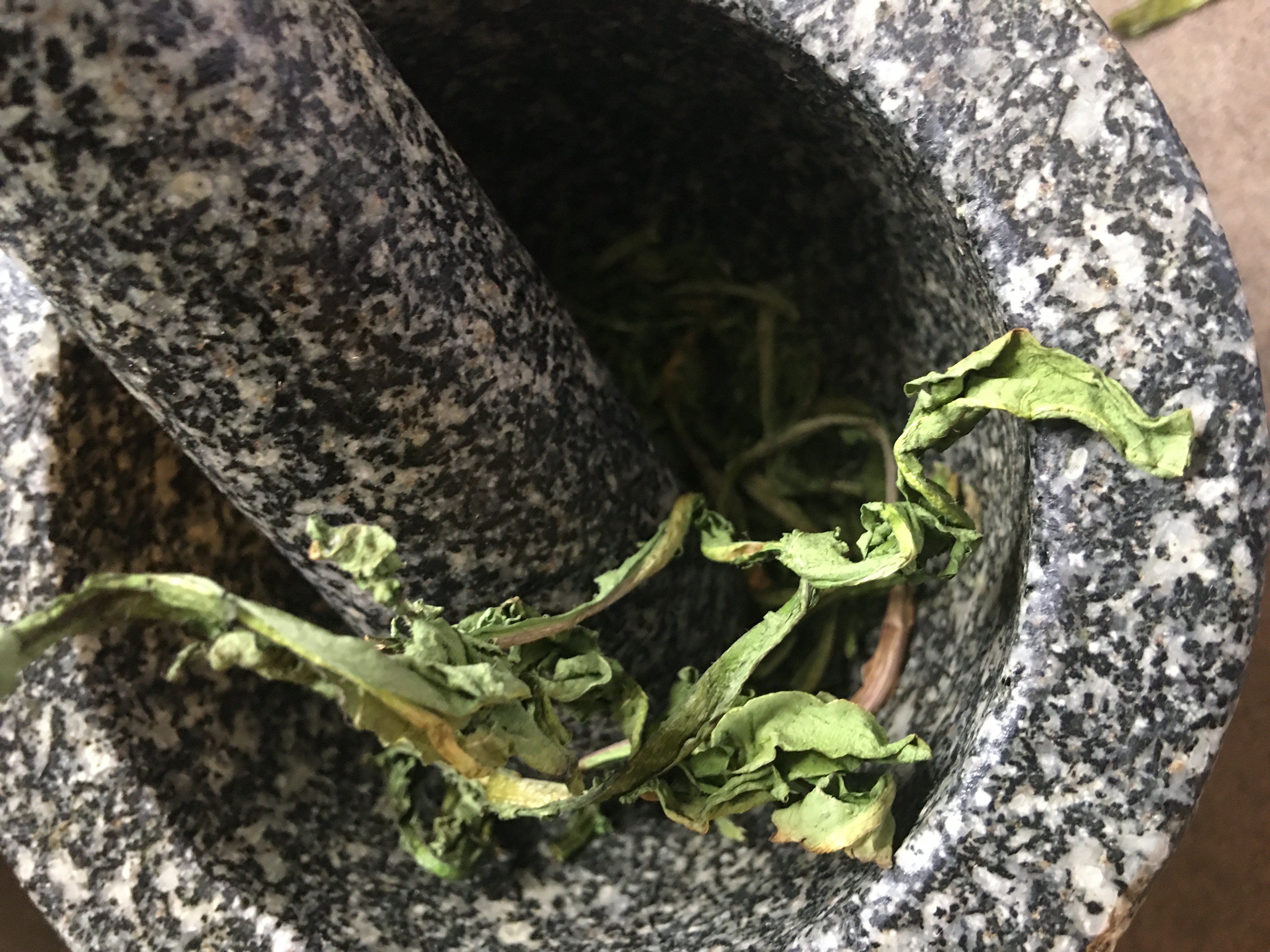 After roasting the leaves, I used a stone spice bowl Instead of the mixer as a grinder because I didn't want them to become flakes.
葉っぱを煎ったあと、石のスパイスボールでザクザクつぶしました。ミキサーのグラインターを使うと、粉々になりそうなので手でつぶすことにしました。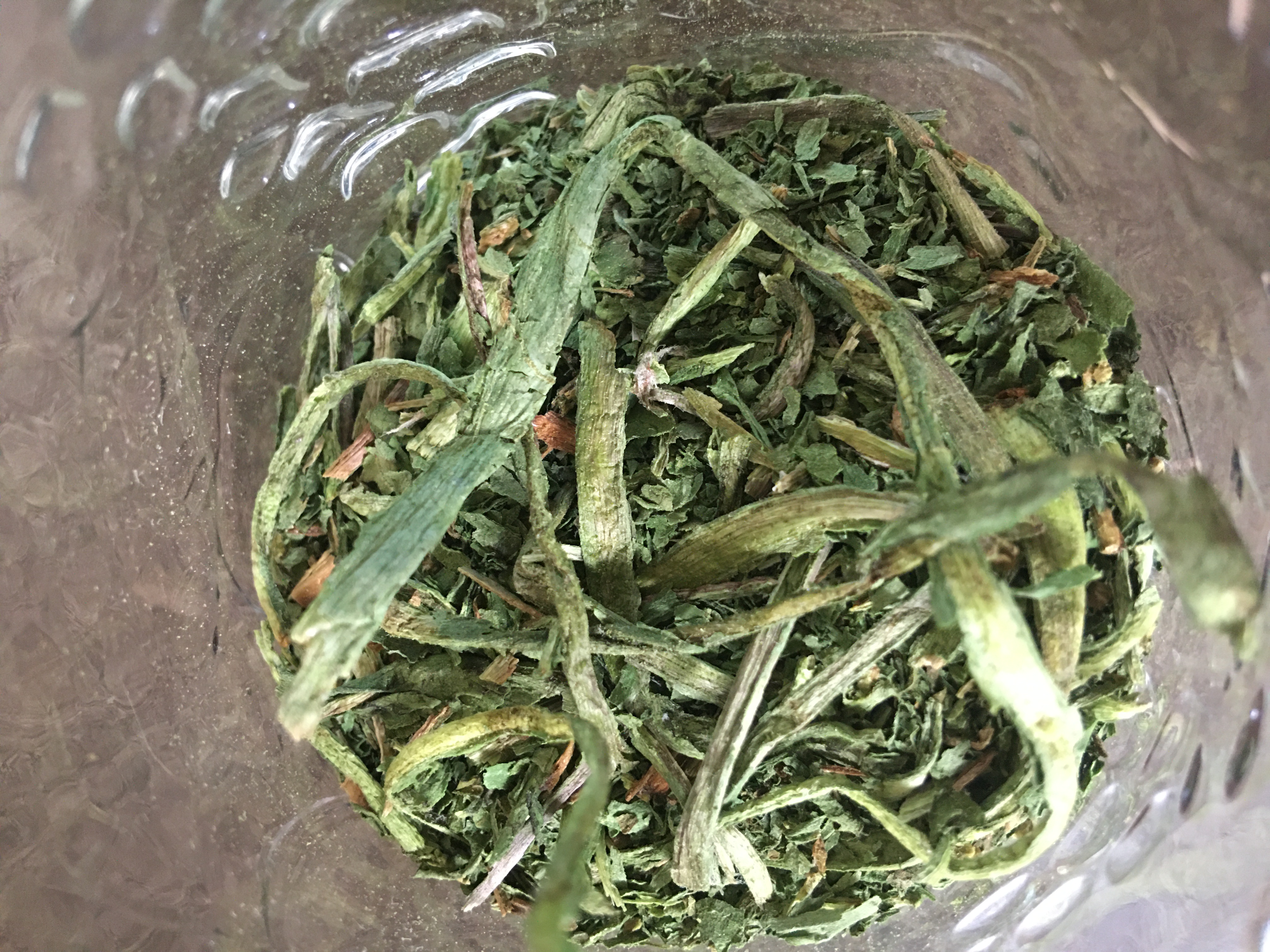 It look very pure green. It looks like Matcha tea. Its smell is between Matcha and Hojicha. Some people say, it smells like Oolong tea. Dandelion tea reminds me of all kinds of smells.
真緑の抹茶のようです。抹茶とほうじ茶の間のような香りです。烏龍茶の香りだと例える人もいます。色んなお茶の香りを思い出させてくれるようなにおいです。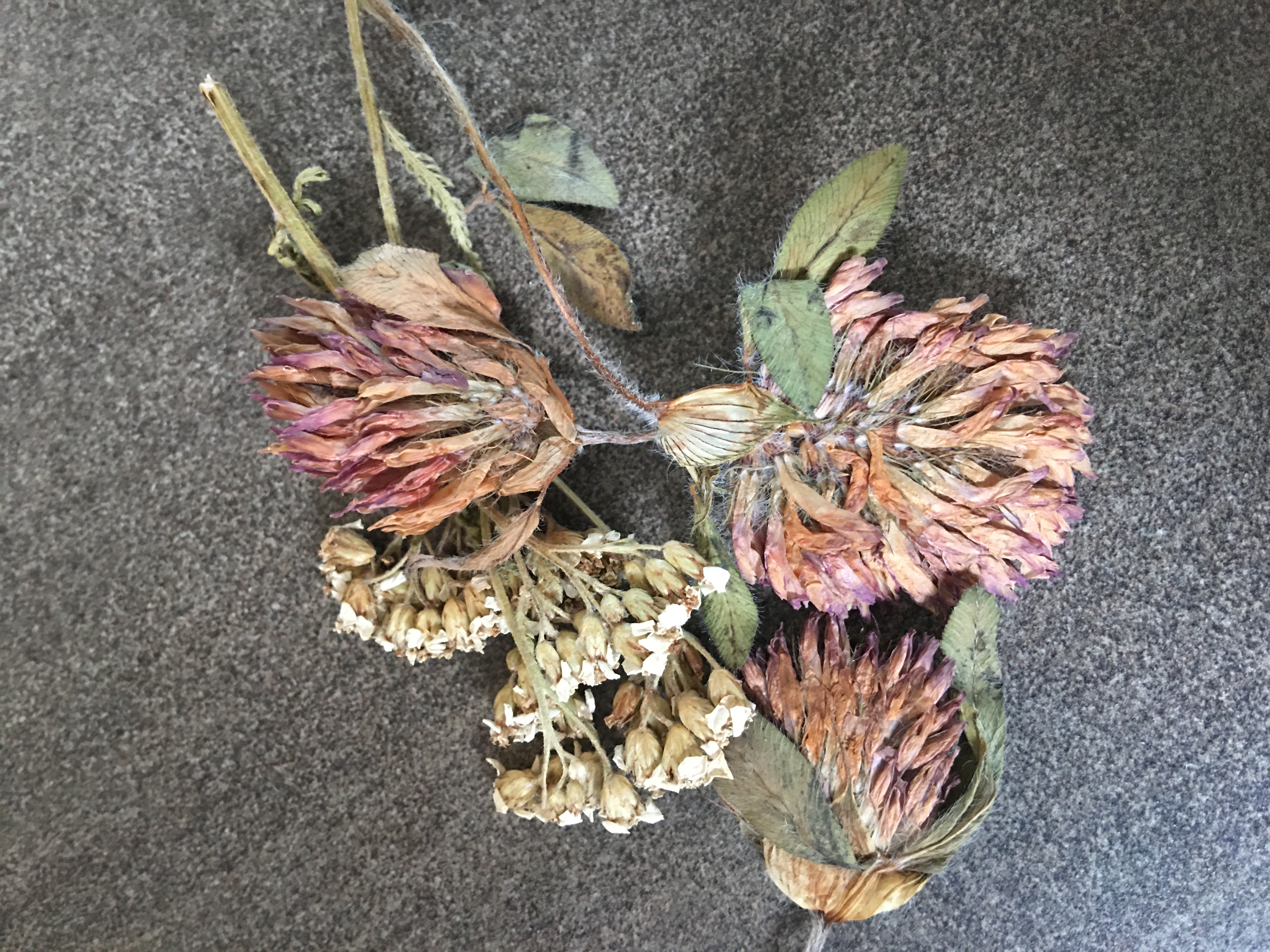 These guys are from last year. I picked them and dried them last late summer. I want to put them into dandelion tea someday soon. All good for ladies' health conditions. Of course, men can drink too.
これらは去年のものです。夏の終わりに摘んで乾かしました。今度たんぽぽ茶と混ぜて飲んでみたいです。どれも女性の健康によいです。もちろん男性が飲んでも健康にいいと思います。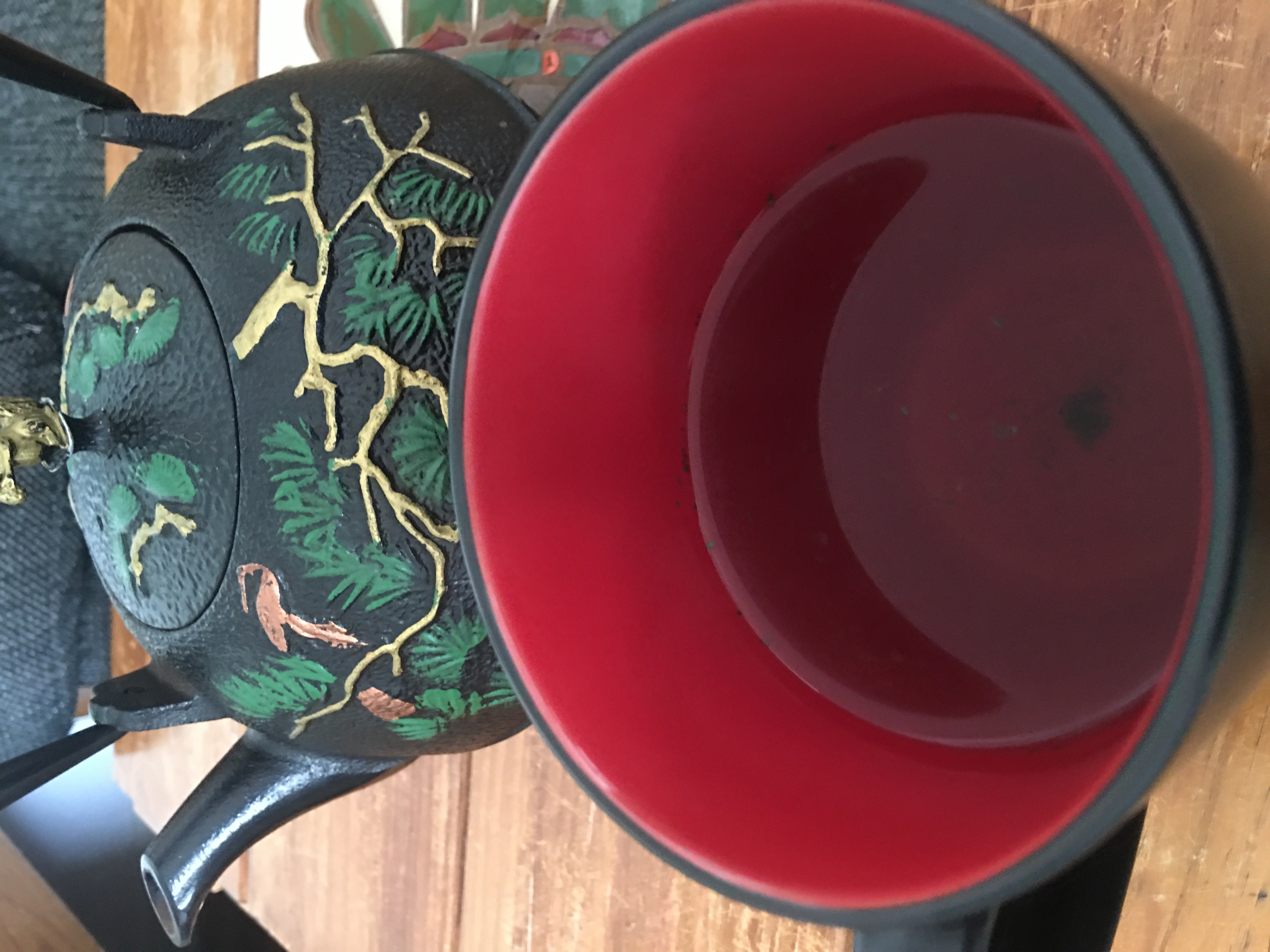 I used this teapot and tea net. Some leaves became small flakes so these went through the tea net. Actually, I didn't feel any leaves like other tea. I didn't mind these flakes. The taste was very deep and delicious. To be honest, this taste is way better than organic expensive dandelion tea. That's because maybe I took time to process the tea or I am drinking domestic leaves. Hm... Probably both.
お茶をいれるのには急須と茶こしを使いました。結構細かいお茶の葉もあるので、茶こしを通り抜けてしまいました。全然お茶の葉が口に入る感じはしませんでした。まったく気にならなかったです。味はとても深くて美味しかったです。爽健美茶にも似てるような。正直に言うと、オーガニックなどの高くていいものよりも美味しく感じました。多分手間をかけたからか、はたまたこの土地に咲くたんぽぽの味を楽しんだからなのか…。どちらもな気がします。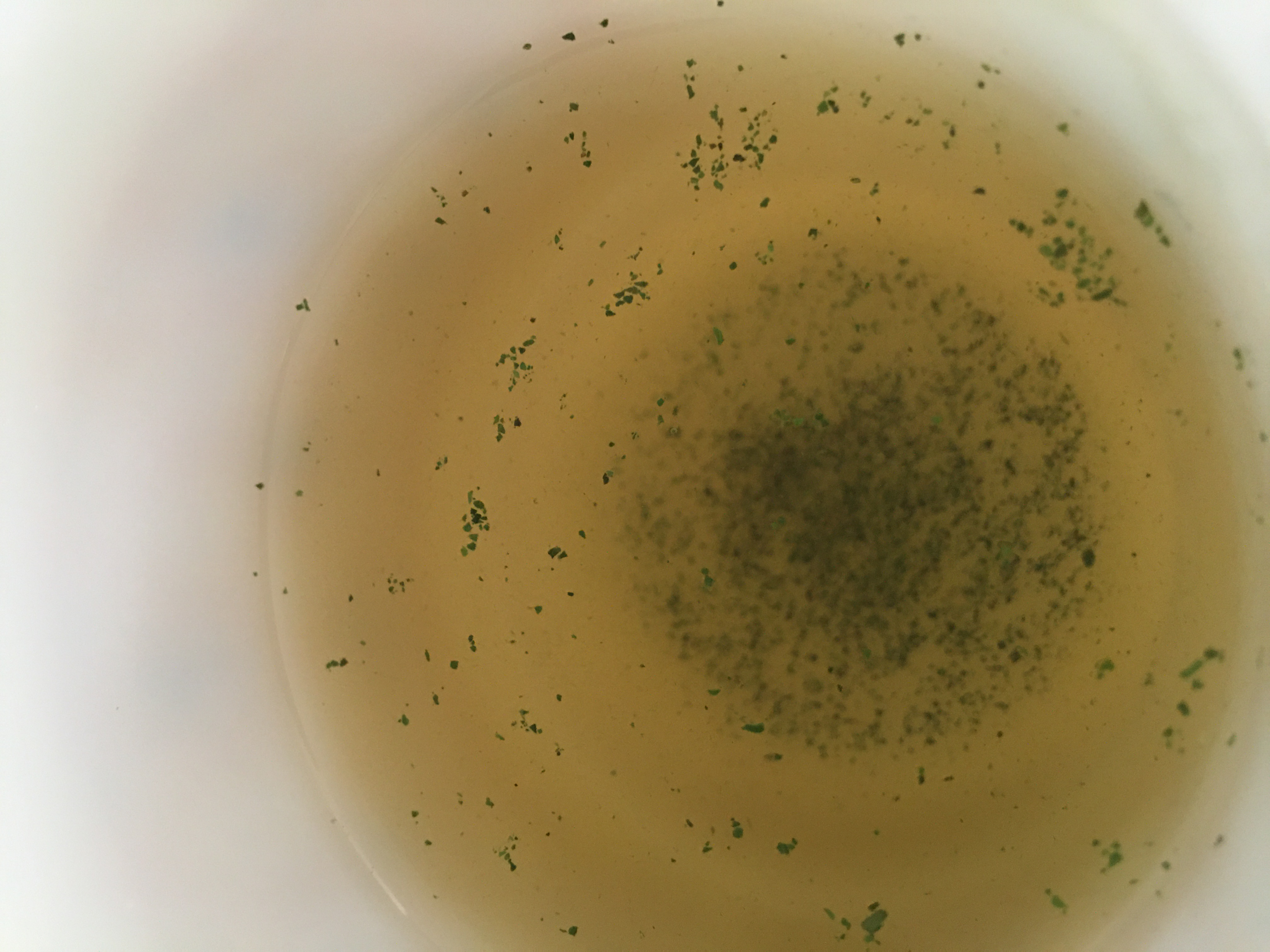 Here is the color of the tea. It looks weak but actually, it has a very deep flavor. I only used two scoops but the taste was very powerful and good. Again, I didn't mind these small flakes.
I only made a small jar of dandelion tea. I appreciate the tea makers. This is not an easy process.
たんぽぽ茶の色です。薄くみえますが、結構深い味です。小さじ二杯分ですが、とても濃い味わいでした。さっきも言いましたが、わたしはこの浮かんでいる葉っぱは全く気になりませんでした。紙のパックを使えば粉々な葉が出てこなそうです。
今回は小さい瓶ひとつ分のたんぽぽ茶をつくりました。たったひと瓶でもそれなりの時間がかかりました。お茶を作っている方に感謝です。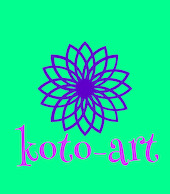 My Site: https://koto-art.wixsite.com/mysite-1