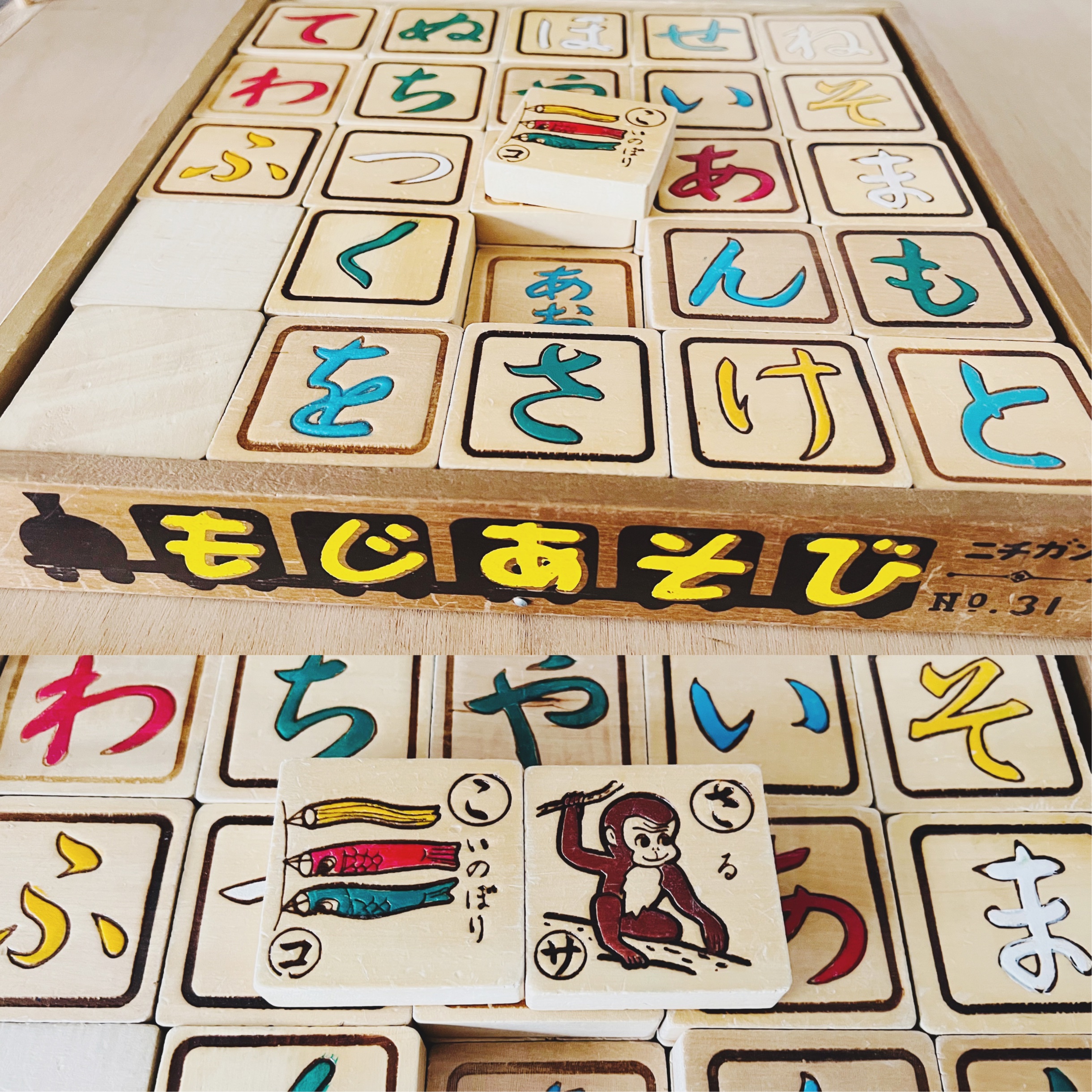 "My Old Japanese Wooden Toys"
When I visited my hometown in Japan last summer, I cleaned my mother's place including my grandparent's house. When I was cleaning my brother's old chest, I found my old Japanese "hiragana" toys in it. These are well-made wooden toys. I love to see wooden kids learning materials.
I never knew my brother kept these in his chest. He liked old toys very much. I slightly remember I was playing with these toys when I was very little. Probably, my brother played with them after me. Oh, I think we played together using these, like making fences or walls for our toy dolls. Lots of nice memories with these.
Learning Japanese is very fun because we just keep on mimicking sounds. We don't have phonetic sounds, we have syllabic sounds in Japanese words. It's fun to pronounce Japanese words for young children.
Unfortunately, I had to get rid of these toys this time because I had to clean my mother's house. However, I keep nice memories inside of me and am writing my memory like this. The Hive blog is a good place to write a memory because we can't keep all materials forever but we can keep our memories digitally.
"古い木製の日本語のおもちゃ"
夏に日本に行った時、実家の片付けをしました。弟の古い引き出しを整理していたところ、昔わたしが遊んでいたひらがなの木製のかわいいおもちゃが出てきました。木製の知育のおもちゃは見ているだけで楽しい気持ちになります。
弟がこのおもちゃを引き出しにしまっていたことは知りませんでした。彼は古いおもちゃを集めるのが好きでした。小さな頃これで遊んだ記憶がかすかにあります。確かわたしのおさがりで、弟もこのおもちゃで遊んだはずです。そうそう、弟と一緒にこのおもちゃで人形の門や壁を作った遊んだのを思い出します!楽しい思い出がいっぱい詰まっています。
日本語は、繰り返し繰り返し真似をして学んでいくので楽しいですね。日本語は英語のフォニックスとは違って音節で成り立っています。日本語の発音練習は、小さな子どもたちにとって楽しい学びだと思います。
実家の掃除が目的なので、残念ながらこのおもちゃは処分対象でした。いい思い出は心の中にしまっておきますし、こうして書き留めておきます。実物を永遠にとっておく事は不可能ですが、Hiveは思い出をデジタルで残しておけるのでとても便利です。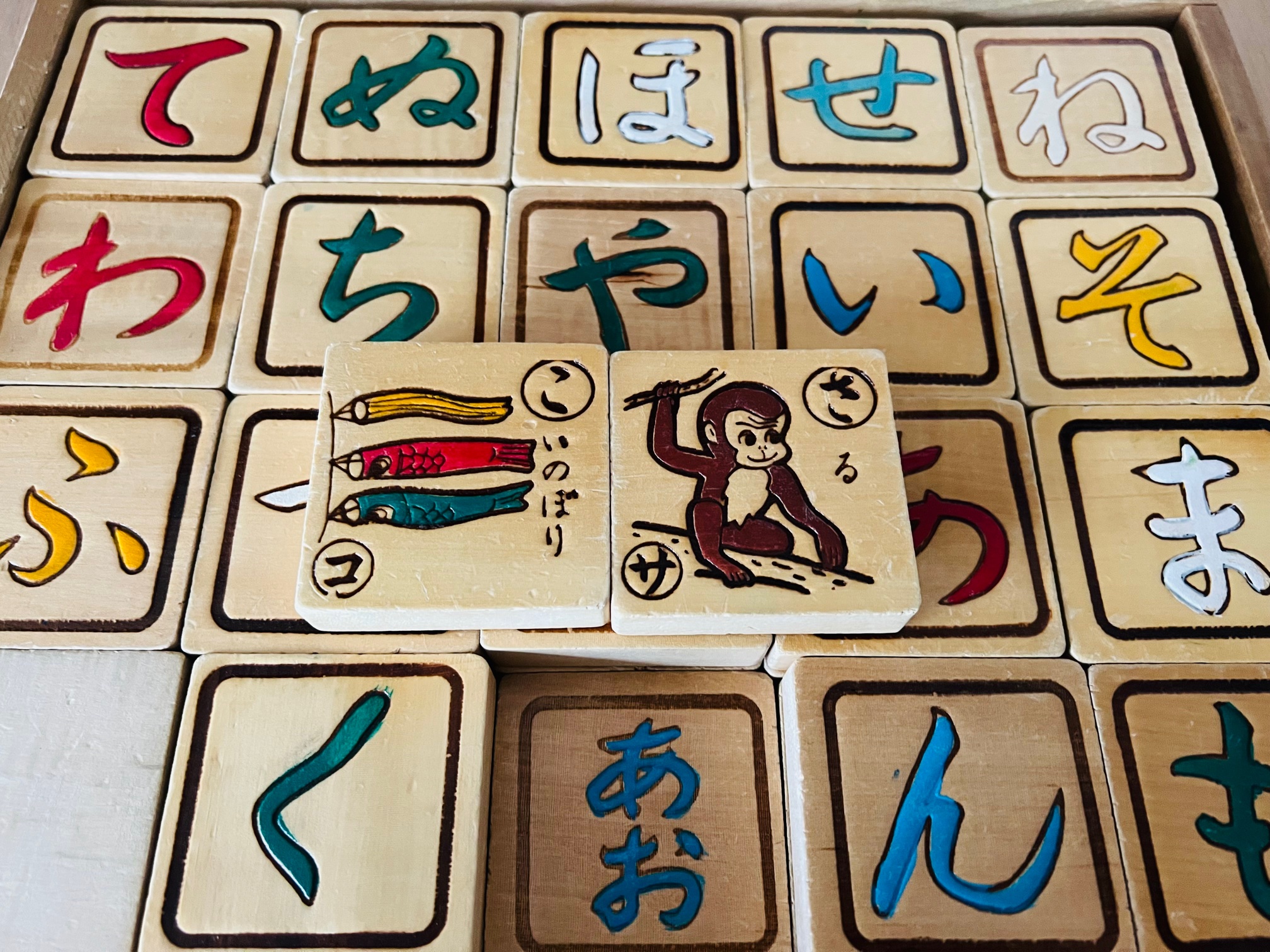 I love the wooden materials, colours, and classic pictures on them.
木製の素材と色合い、昔っぽい絵柄がとても好きです。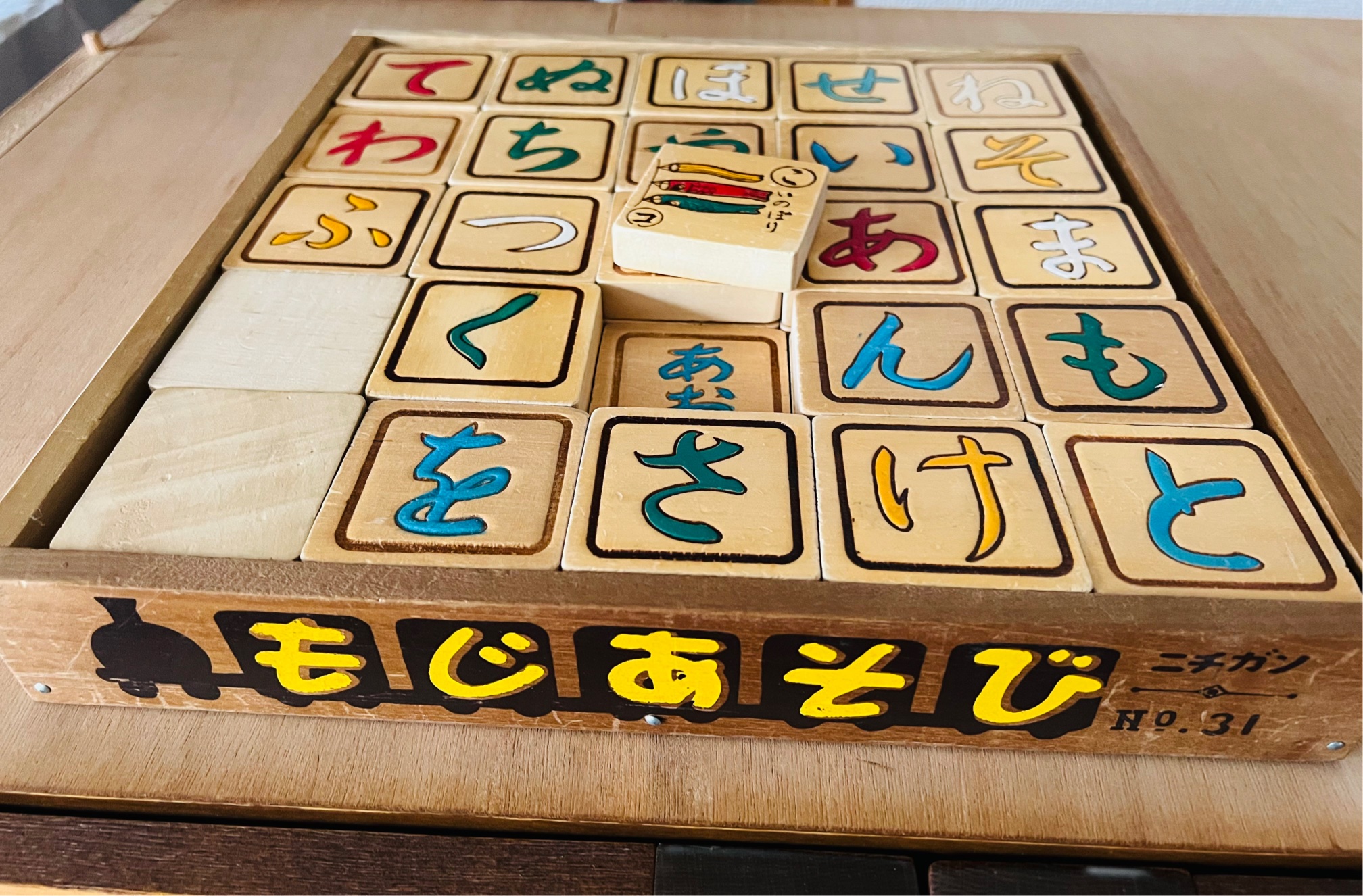 It is called "Moji Asobi" which means "letters play" in Japanese. This toy was created by Nichigan.
ニチガンの「もじあそび」というおもちゃです。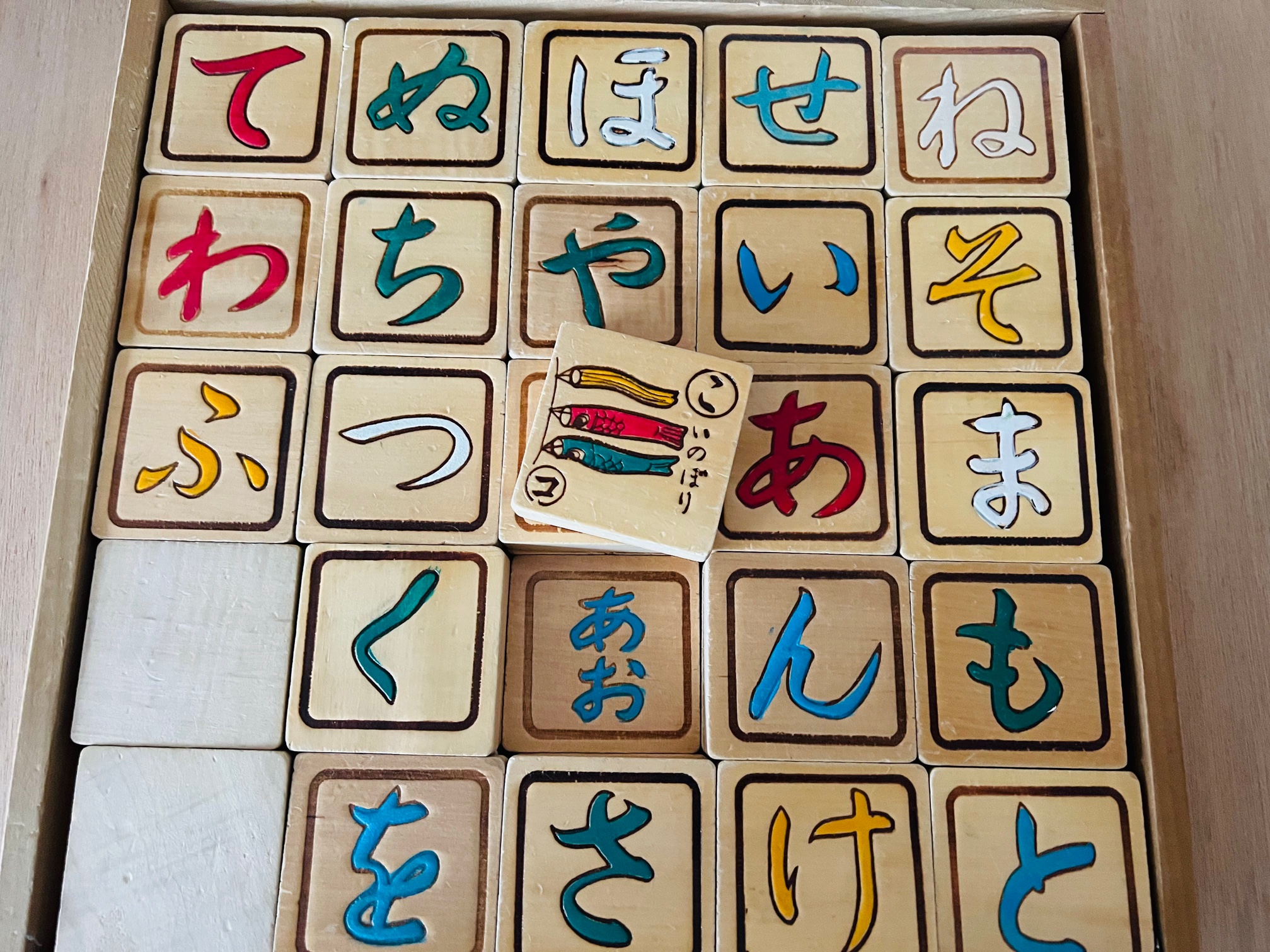 Thank you for giving me and my brother happy memories! Goodbye.
弟とわたしに楽しい思い出をありがとう!さようなら。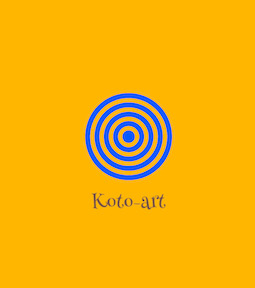 My Site: https://koto-art.wixsite.com/mysite-1/home