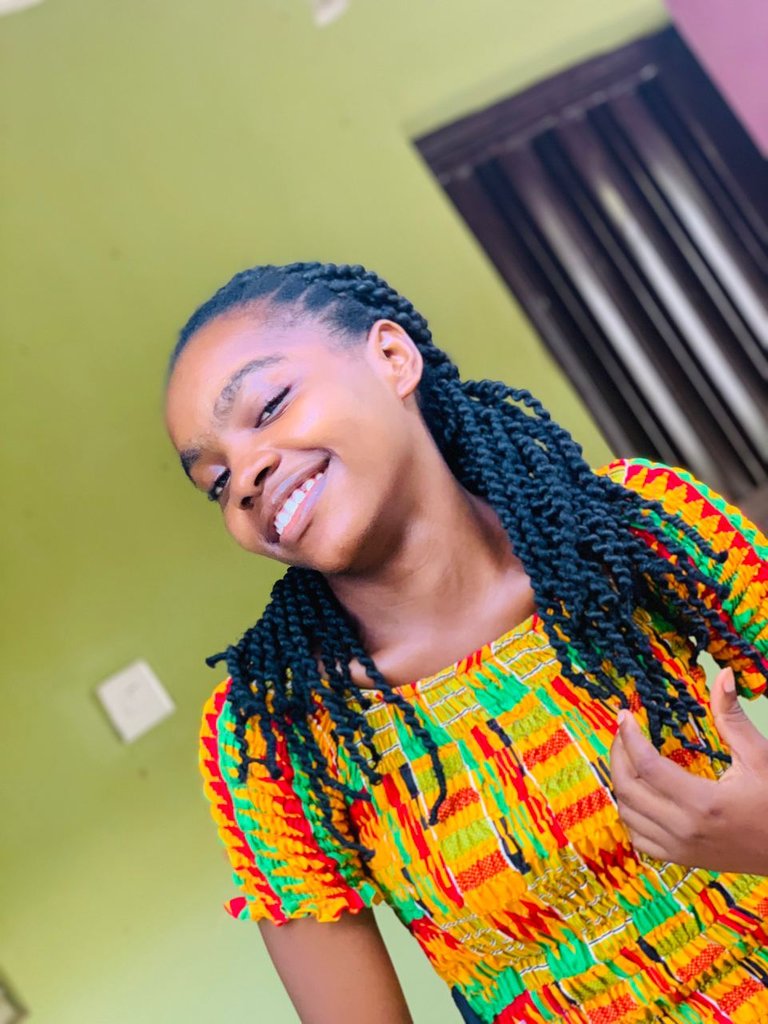 Hi there!! I'd like to introduce myself... I'm new here. I'm Odelowo Joanna Similoluwa, fair in complexion and I'm from Nigeria... I speak English language.
First of, to enjoy this write-up it has to be read out loud, lol😂
In her world of fears and unsurety, a very young girl tried to reach for a dim light which is always said to be at the end of a tunnel. Could there really be such a thing as light? Well, we'd see. The flow is, Follow that Ray.
Before we move on, I'd like to say a few things about myself, the body of this article will also tell about me still. I feel so pumped for this☺️ Yuppie!!💃🏻💃🏻🥰
I am Odelowo Joanna Similoluwa as mentioned earlier. I use SimiTofunmi for most of my handles save Facebook and the Hive community😇 Tofunmi is stemmed from the name Jesutofunmi, my last name (by now you should know where Simi stems from, yeah?). I'm a writer and singer. I'm a 400L student of the department of Food Science, University of Ilorin, Kwara state, Nigeria.
I love the colours Pink and or White. Playing is also one part of me which I really embrace with all my heart🥰🙈 and singing is not excluded from the playing me it's an integral part of me. Whoops! So much energy🏋🏻‍♀️🏋🏻‍♀️🏋🏻‍♀️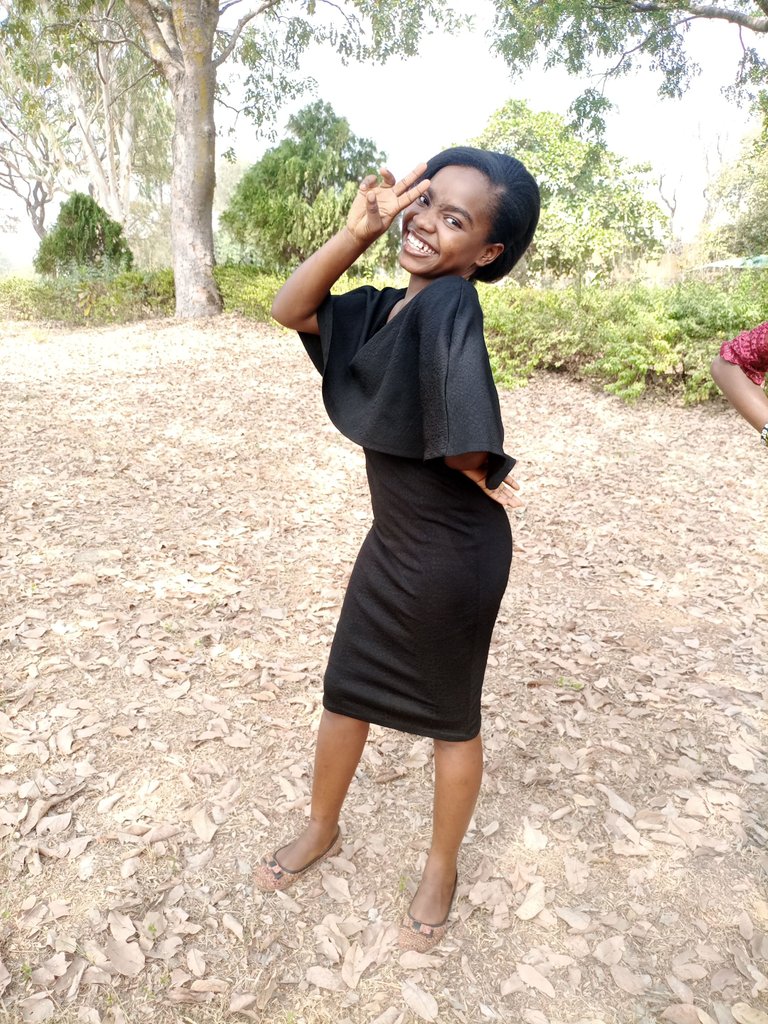 I can be shy at first instances with unfamiliar people but once I get along, the flow also gets vibious (not in the dictionary, just feels right/sweet to my ears😂 it means 'full of vibes') and open.
💥Break In Intermission💥
I'm saying a big thank you to the one who told me about Hive, @joshuajessie and the one he handed me over to @starstrings01 to put me through on how to become a member of this great platform. Shout out to you both and always remember I love you so much🥰😘 Hey guys! You wanna check them out and follow them😊 they post amazing and heart thrilling contents and you really don't wanna miss out of these.
Thank you for enjoying the break. Let's get back to talking about me🥰
One great and most essential part of me, Or rightly put, what I live for is Christ. Yes, I'm in love with God and would do anything to make Him happy. I'm proudly and totally sold out to Him. I live by His grace.
Did I tell you I'm from a family of seven (father, mother and 5 children) and I happen to be the second child and first daughter of this great family. We reside in Lagos, the hustle bustle city of our country Nigeria😂☺️
Hey! I feel if I don't tell you my basic mission here on Hive amongst other things I may be involved in It won't be nice enough for an introductory post, don't you think so too? So....
Basic Mission — I'll be talking more on humanity.
I'm a humanitarian.
How it should be seen and how to live humanity right. I saw somewhere and decided to adopt it as a favourite phrase on this topic, it says;
"My Humanity Is In Your Humanity."
Very true. When we begin to see from this light, we'd realize how beautiful humanity is. Well you see, somewhere at the top of my head I'm thinking that we take a pause here as you'd continue to know about me on this Hive journey.
Alright, Let's get into the real talk. It's gonna be short and precise since this is just an introductory article.
Watch out for my other posts they'll be thrilling I'm sure!!
Jasmine, a young little girl who was all jovial and full of happiness, confidently growing into what she was meant to be, a very expressive and open child so much so that she gained the name Smart by elders who thinks she's knowledgeable than her age suddenly lost all confidence and became a child who hides in a shell. She lost all sense of being right and didn't get to know the freedom of learning which is an essential part of growth.
Even her interaction with people was so based on her trying to work them out by succumbing to whatever it takes to make them stay with her as she thinks that was how it was meant to be. She continued living her life in such dark despair for a couple of years until some times in her early youth she realized how much in a damage she had lived.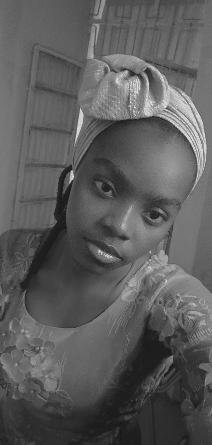 She had lived as a rose struggling to grow out of a cracked floor with little soil (well the narrative is best described as "A Rose that blossomed amongst thorn".) But in this fateful stage of her life (her early youth), she realized she couldn't continue like this as life can only be well lived having reckonable achievements, earn a living and that all these needs the right people as man is one of the ingredients to success.
So, Jasmine who had lived in being secretive about her life found her self in a community of people whom she began to feel she could trust with her life. She opened up to a few persons who helped her stay open and receiving to new teachings and way of life. It was from these moments Jasmine began to break out of her shell and get to doing things that would rebuild her confidence and refine her life.
Out of that dark tunnel she began to make her way toward the ray of light that seem to shine into the tunnel. Though puzzled at if that was really the way she had hoped for, she continued following until she could finally see the brightness of a good way to live.
Lesson: Living in secrecy is detrimental to a man's life. Openness helps you realize your problem and shows you a way to solve it and that too right early.
I hope you enjoyed this short read.
Once again I'm glad to be here!!
Kindly leave some comments for me in the comment section.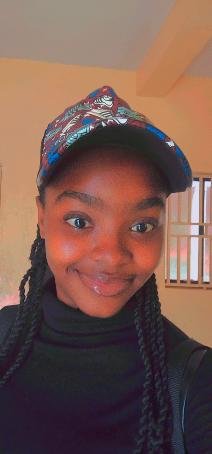 See y'all soon !
untitled.gif