Hello my dear friends, today I am encouraged to participate in HIve Open Mic week 75, this week's theme caught my attention, I am going to participate with this song that is a protest and that more maturity than recognizing our mistakes, recognizing that we are polluting our planet, recognizing that by working together we can take care of the flora and fauna of our world, I believe that this is a great dignified maturity.
Hola mis queridos amigos, hoy me animo a participar en HIve Open Mic semana 75, me llamó mucho la atención el tema de esta semana, voy a participar con esta canción que es una protesta y que más madurez que reconocer nuestros errores, reconocer que estamos contaminando nuestro planeta, reconocer que trabajando juntos podemos cuidar la flora y fauna de nuestro mundo, creo que esa es una gran Madurez Digna.
It is sad that many times these types of messages are overlooked, when I was rehearsing this song, they asked me if it was my lyrics, but I did not write this song and that they ask me that, it shows how little attention they have paid to their content; This type of protest does not have an effect on all people, but on those who do listen to it, pay attention to it and put into practice what it teaches, I assure you that these people have a degree of maturity worthy of admiration, I share with you this song of Roberto Carlos, I hope it reaches your heart.
Es triste que muchas veces se deja pasar por alto este tipo de mensajes, cuando estaba ensayando esta canción, me preguntaron sí era mi letra, pero yo no escribí esta canción y que me pregunten eso, demuestra la poca atención que le han prestado a su contenido; este tipo de protesta no en todas las personas causa efecto pero en los que sí la escuchan, le preste atención y ponen en práctica lo que enseña, le aseguro que esas personas tienen un grado de madurez digna de admirar, comparto con ustedes esta canción de Roberto Carlos, espero que llegue a su corazón.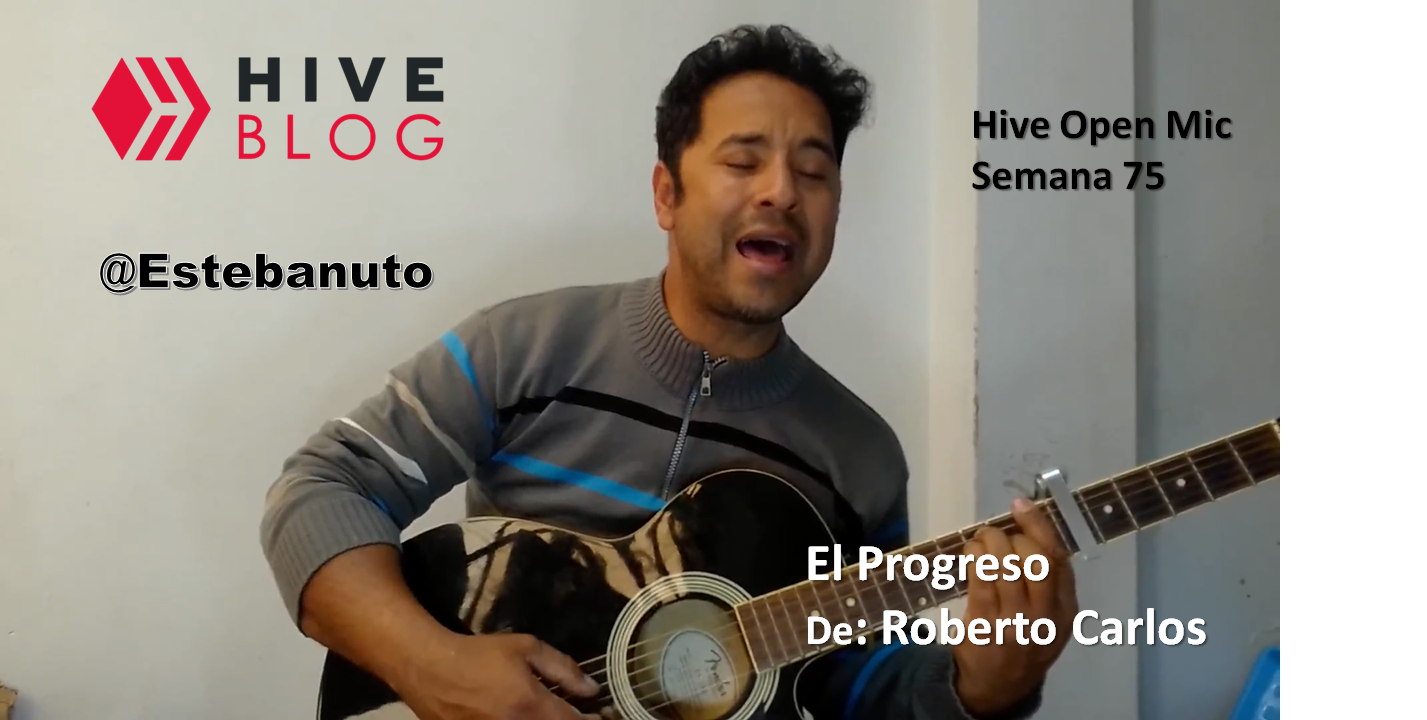 Lyrics – Progress
I wish I could appease a terrible beast
I wish I could transform so many impossible things
I would like to say so many things that could make me feel good about myself
I wish I could embrace my greatest enemy
I wish I didn't see so many dark clouds above
Sailing without finding so many oil stains in the seas
And whales disappearing for lack of commercial scruples
I would like to be civilized like animals
La, la, la, la ...
I would like to be civilized like animals.
I would like not to see so much green on earth dying
And in the waters of the river the fish disappearing
I would like to scream that this black gold is nothing more than a black poison
We already know that for all that we live less
I cannot accept certain things that I no longer understand
The war weapons trade of living deaths
I would like to speak of joy instead of sadness but I am not capable
I would like to be civilized like animals
La, la, la, la ...
I would like to be civilized like animals
La, la, la, la ...
I would like to be civilized like animals
I am not against progress if there is a good consensus
Errors do not correct others that's what I think
I am not against progress if there is a good consensus
Errors do not correct others that's what I think
Letra – El Progreso

Yo quisiera poder aplacar una fiera terrible
Yo quisiera poder transformar tanta cosa imposible
Yo quisiera decir tantas cosas que pudieran hacerme sentir bien conmigo
Yo quisiera poder abrazar mi mayor enemigo

Yo quisiera no ver tantas nubes oscuras arriba
Navegar sin encontrar tantas manchas de aceite en los mares
Y ballenas desapareciendo por falta de escrúpulos comerciales
Yo quisiera ser civilizado como los animales
Lá, lá, lá, lá...
Yo quisiera ser civilizado como los animales.

Yo quisiera no ver tanto verde en la tierra muriendo
Y en las aguas del río los peces desapareciendo
Yo quisiera gritar que ese tal oro negro no es más que un negro veneno
Ya sabemos que por todo eso vivimos ya menos

Yo no puedo aceptar ciertas cosas que ya no comprendo
El comercio de armas de guerra de muertes viviendo
Yo quisiera hablar de alegría en vez de tristeza mas no soy capaz
Yo quisiera ser civilizado como los animales
Lá, lá, lá, lá...
Yo quisiera ser civilizado como los animales
Lá, lá, lá, lá...
Yo quisiera ser civilizado como los animales

Yo no estoy contra el progreso si existiera un buen consenso
Errores no corrigen otros eso es lo que pienso
Yo no estoy contra el progreso si existiera un buen consenso
Errores no corrigen otros eso es lo que pienso