---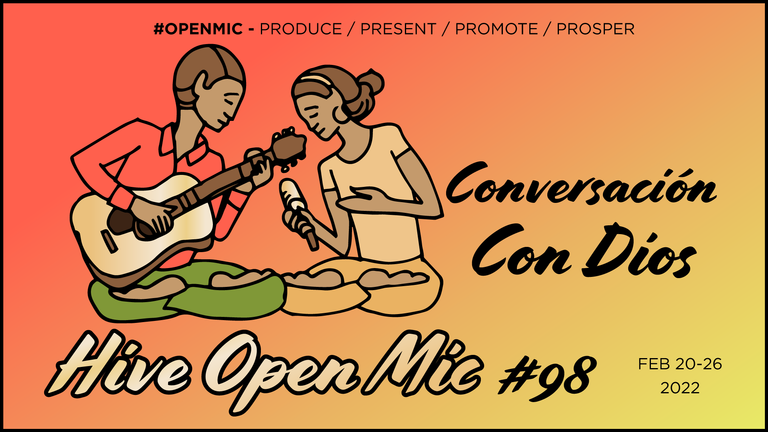 )
Hive Open Mic 98 - "Conversación con Dios"
"Change the World"
Piano Cover by @sebastianpadilla
Hello HIVE!!!!
Hello there again, I hope you are all doing great. I'm participating once again in this HIVE Platform with the special Hive Open Mic Global Community. It is time for Week 98 - Conversación con Dios, a very interesting theme. As I have had many experiences of what someone might call, "the Divine", I really feel this theme in my heart, so I chose to share with all of you a cover that also comes from my Heart: Change the World, a song composed by Rie Matsumoto. This song plays as the first opening of, good old, Inuyasha. And, as many of you might recognize, the arrangemente comes from Animenz. I really feel this one as a conversation between two people, as there are melodies played by the left hand that reply directly to the right hand. I hope, I can see many of your performances this week, friends, and as always, here is my entry.
Hola de nuevo, espero que todos estén muy bien. Estoy participando una vez más en esta plataforma HIVE con la comunidad global especial Hive Open Mic. Es hora de la Semana 98 - Conversación con Dios, un tema muy interesante. Como he tenido muchas experiencias de lo que alguien podría llamar, "lo Divino", realmente siento este tema en mi corazón, así que elegí compartir con todos ustedes un cover que también sale de mi Corazón: Cambiar el Mundo, una canción compuesta por Rie Matsumoto. Esta canción suena como la primera apertura de, buen viejo, Inuyasha. Y, como muchos de ustedes reconocerán, el arreglo proviene de Animenz. Realmente siento esto como una conversación entre dos personas, ya que hay melodías tocadas por la mano izquierda que responden directamente a la mano derecha. Espero poder ver muchas de sus actuaciones esta semana, amigos, y como siempre, aquí está mi entrada.
Hive Open Mic - Week 98 - "Change the World"
Piano Cover by @sebastianpadilla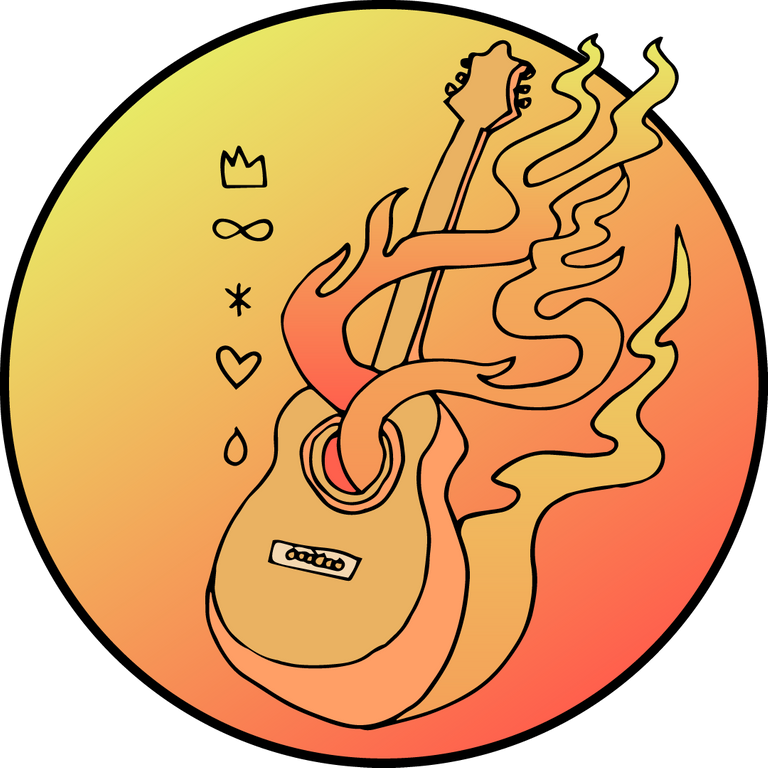 Hive Open Mic 98 - "Conversación con Dios"
Here comes a huge thank you to @armandolnrs for selecting the theme this week, thanks to the HIVE Platform and, in the same way, the Hive Open Mic Global Community for this opportunity they give us to become better musicians, by sharing on a regular basis our music with other musicians, celebrate live music and thus contribute to global harmony and world peace. Finally, thank you very much for watching, listening, commenting, sharing and supporting. Sure, see you next week.
Aquí viene un enorme agradecimiento a @armandolnrs por seleccionar el tema de esta semana, gracias a la Plataforma HIVE y, de la misma manera, a la Comunidad Global Hive Open Mic por este oportunidad que nos brindan de ser mejores músicos, al compartir de manera regular nuestra música con otros músicos, celebrar la música en vivo y así contribuir a la armonía global y la paz mundial. Finalmente, muchas gracias por ver, escuchar, comentar, compartir y apoyar. Claro, nos vemos la próxima semana.
Live your Muisc, bring your Music to Life
🎧 Preven the Coronavirus 🎧 Stay home
🎧 Keep your spaces clean 🎧 Have not fear 🎧
🎧 This will happen 🎧


---
▶️ 3Speak