Here is my sketch of the Stormtrooper ....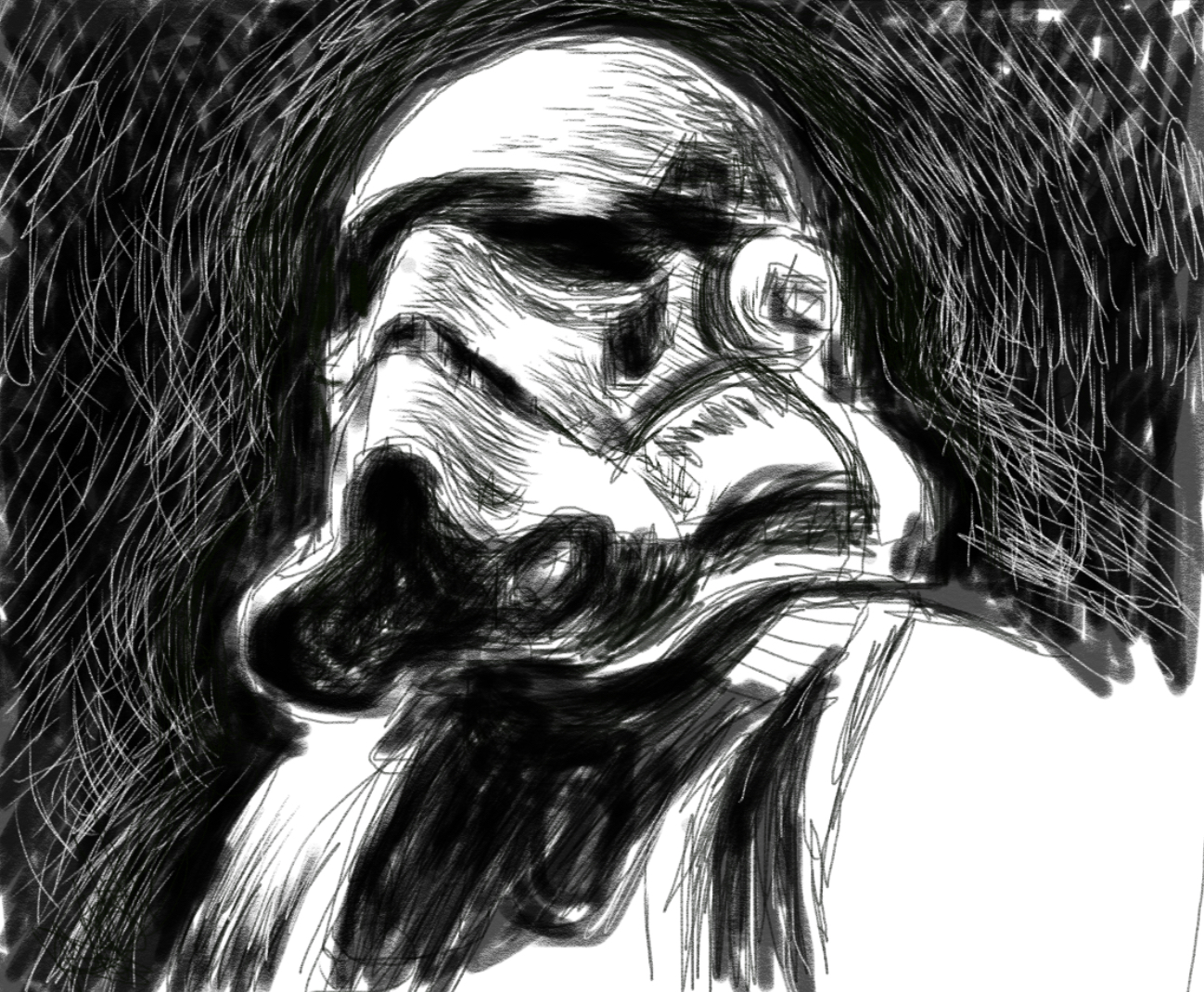 Here are my drawing steps ... I started with the pencil tool at around 2.0 .... increased thickness to 4.0 to shade the darkest darksxand background. I added some texture to the black background with a thin white pencil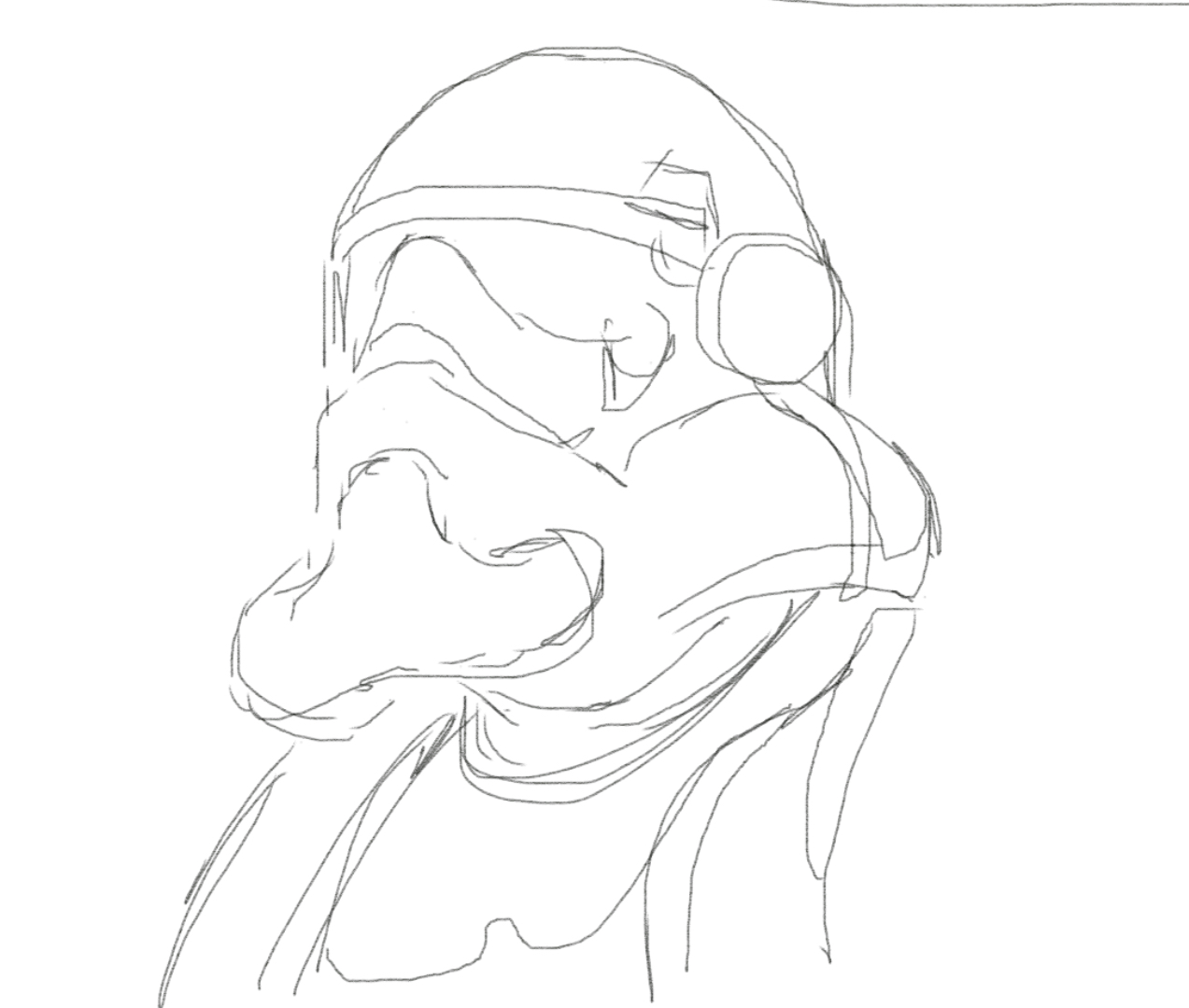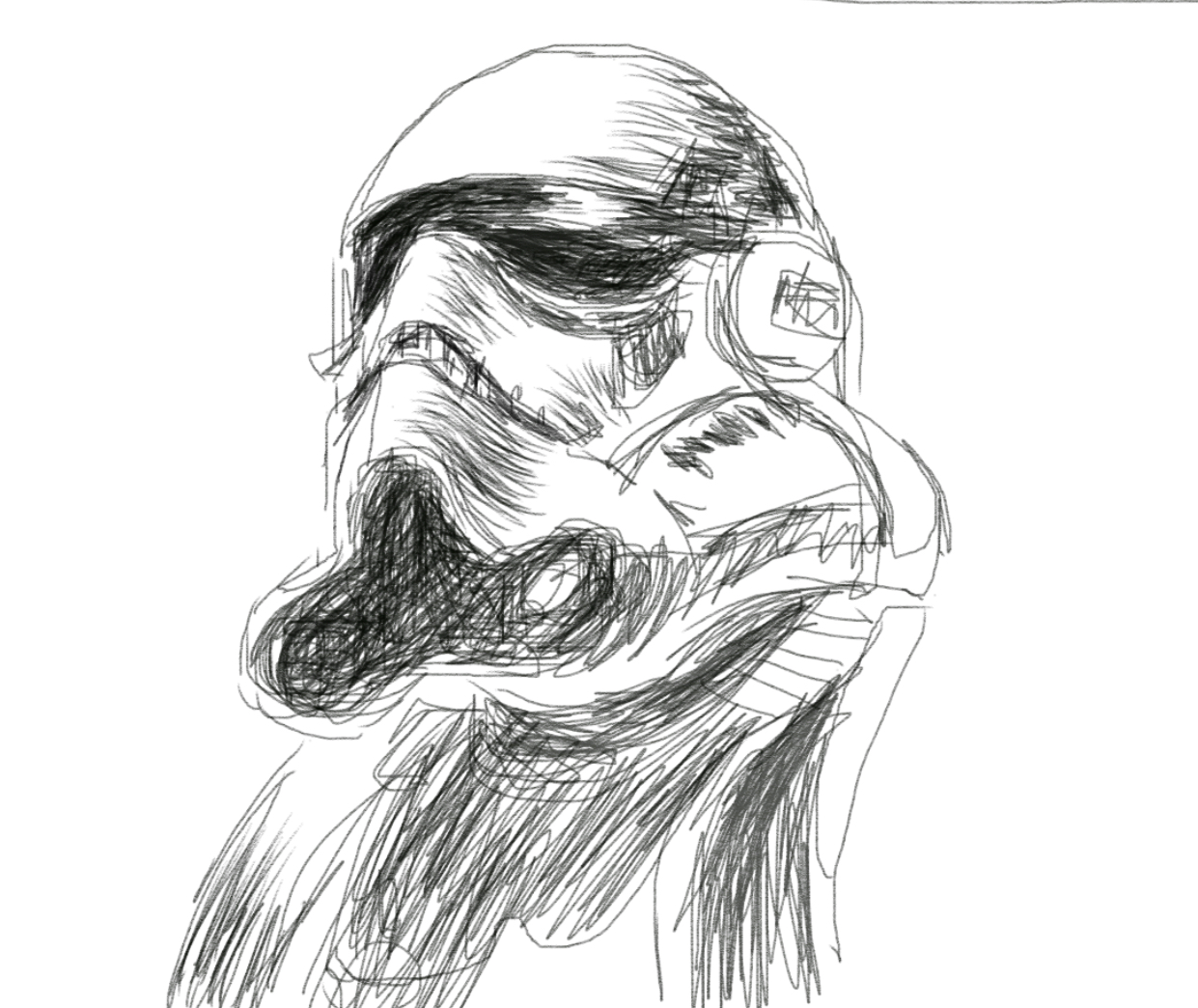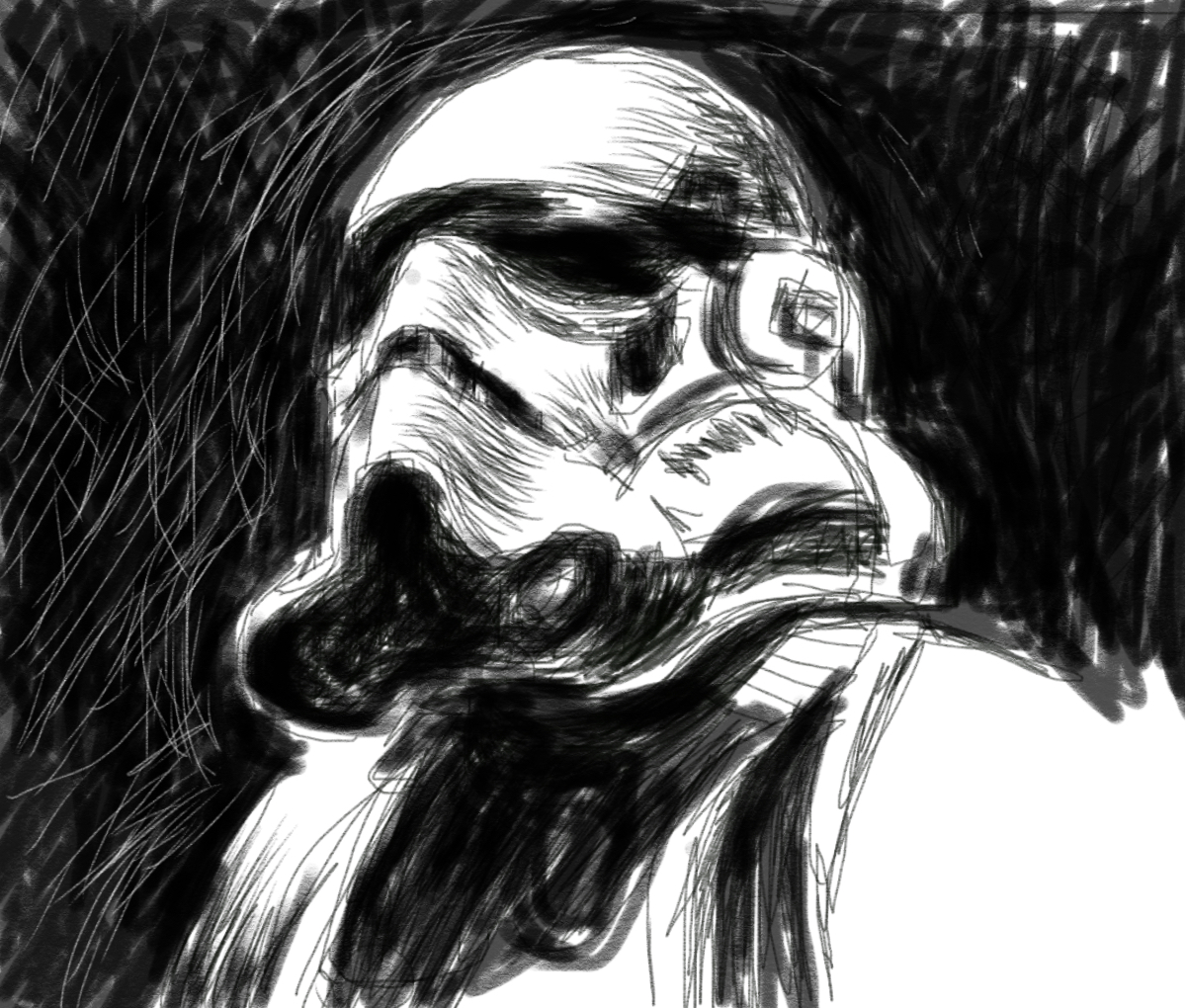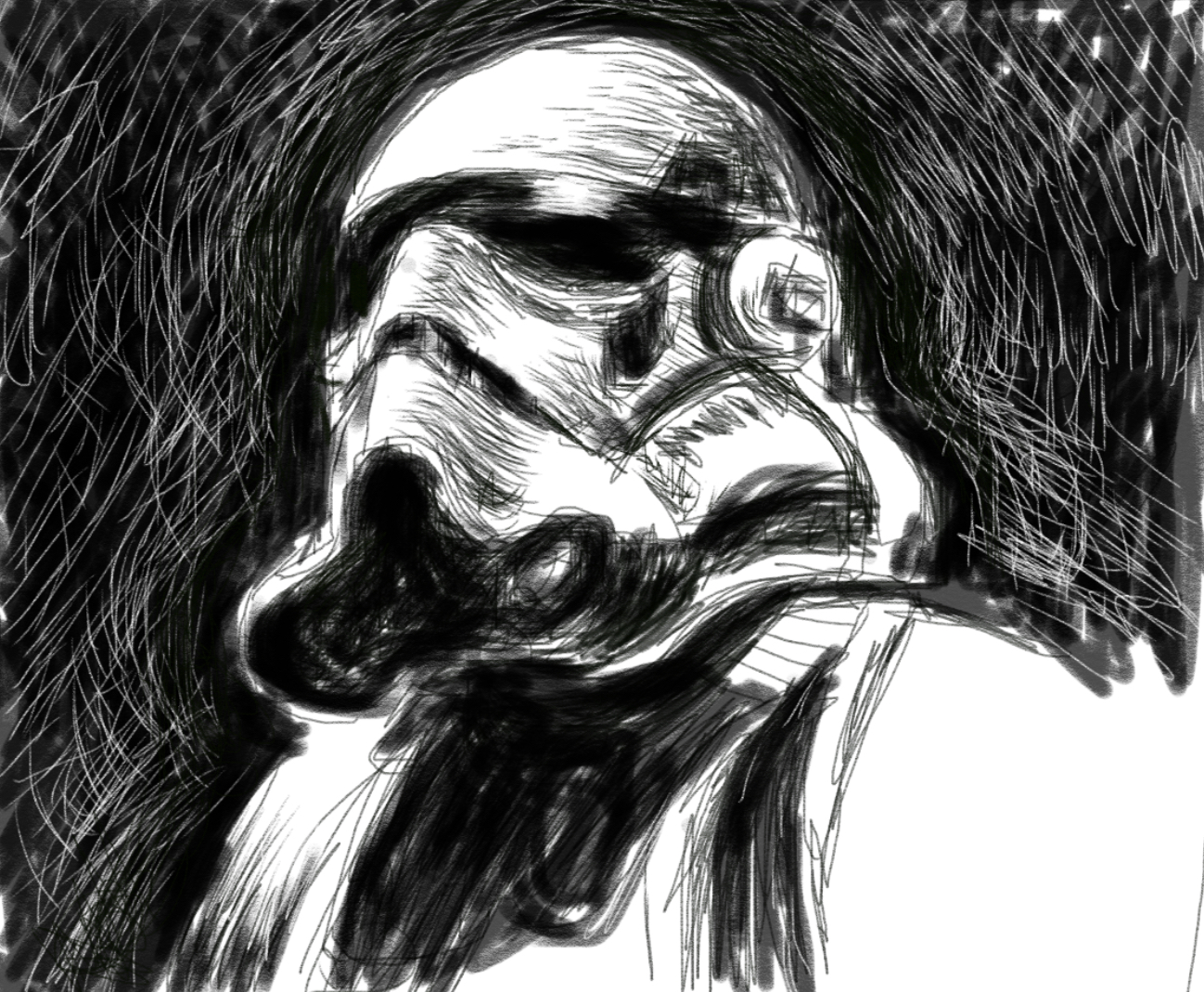 This is my Workspace on Autodesk Sketchbook
May the Force be with You always.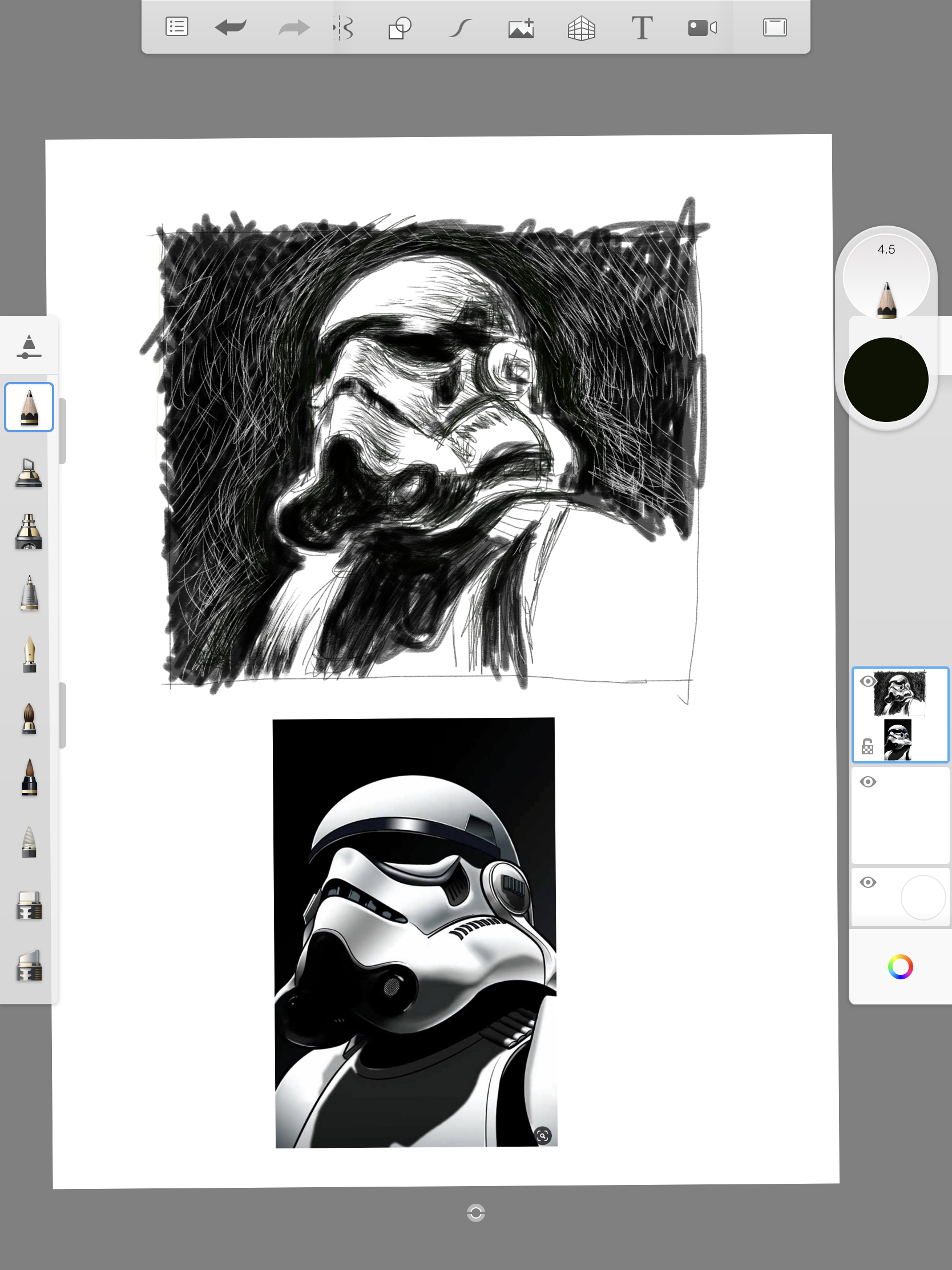 Reference Source: https://www.pinterest.ca/pin/633387430400552/