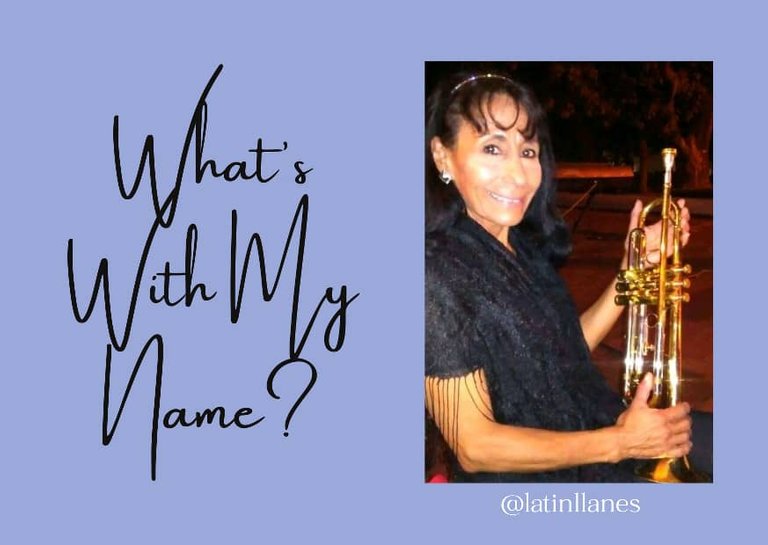 It is a pleasure to greet the "Silver Bloggers" Community, I am pleased to participate, for the first time, in this community, in the contest "What's up with your Name?
The name I chose is: "The Trompet Silver", it is part of my existence as a musician, I am the second generation, who likes and plays this instrument, on the initiative of my father, who was also a trumpet player, who with his patience and vocation, gave me the first bases of the musical study of this instrument.
By choosing my name, "The Trompet Silver", I am transferring my countless experiences and satisfactions achieved, in the different episodes of my life, with this musical instrument.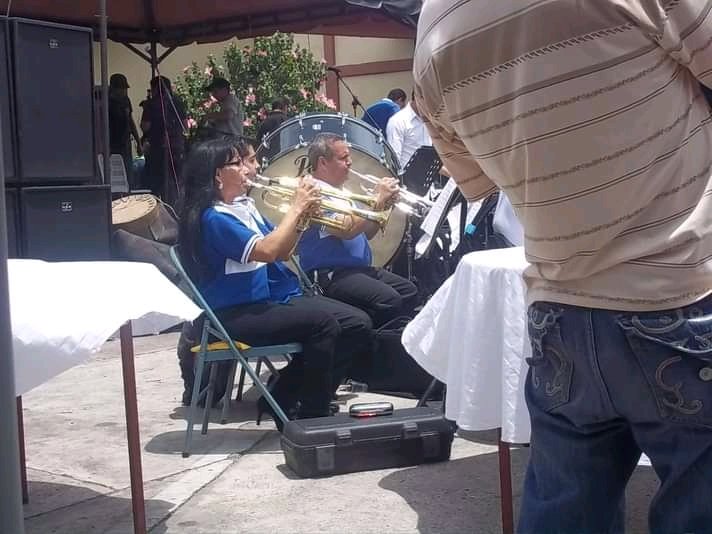 Although it is a very strong instrument for women, it is manageable and docile when studied with perseverance and dedication. We feel an immense satisfaction, when listening to her phrases of clear expression, of brilliant and sonorous quality, adjusted to a metric of firm pulse and constant measure, of vertiginous precision, in her interpretative and expressive execution.
Because this name, "The Trompet Silver", makes me relive "Remembrances" of the past, remembered in my family experiences, which are difficult to forget. As the motto "To Remember is to Live" says, anecdotes of my life come out of my memory, in which I remember textual words of my "Father" who told me: "If you study with dedication and discipline the trumpet, you will overcome all the difficulties that this instrument generates, in its versality of breathing, pulse, sonority and fingering, if you focus your attention on this, you will manage to overcome those evils, which are faced, if your attention does not avoid it".
With time I have remembered them and many times, I live them with my faithful students and with my persevering son, who has followed the same line of our generation, managing to be part of a third generation that manages to follow the line of the study of the trumpet.
It should be noted, because I was inspired by this expressive name, which pleases me, because for the first time, I have stopped to analyze, that "The Trompet Silver", apart from playing this instrument instrument instrumentally, is my faithful companion, is part of my life. And apart from this, I love to "sing" and some songs that I have interpreted with my trumpet, I have sung them in public events, with the musical group to which I belong.
This has allowed me to dabble in singing, which since my beginnings, when training my trumpet students, I made them sing or hum the melody, in some phrases of the work or melody to study, where there would be certain difficulties with the melody, when playing it on the instrument.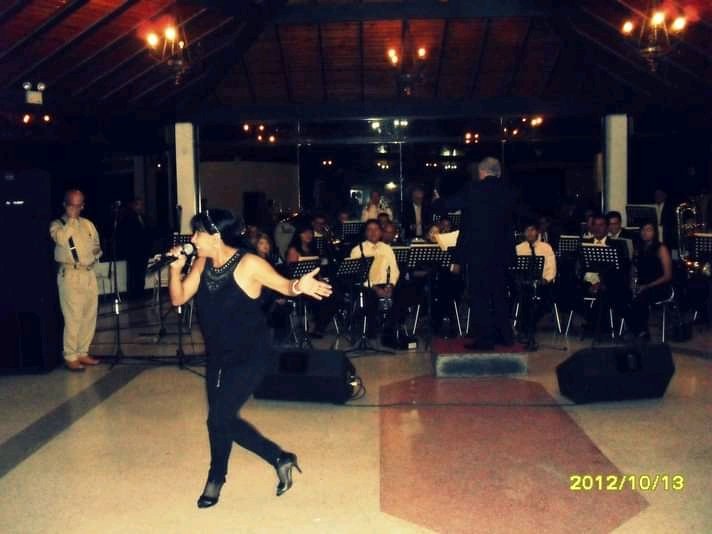 In this way the study became more enjoyable and the time was spent with pleasure in the class. This way of studying allowed me to maintain the intonation, the precise metrics and the taste for singing in my students. This served as a link for years, to encourage me to study "Lyrical Singing" and to acquire more confidence in my classes.
This was phenomenal, because singing has allowed me to participate in important events in my life, sharing the stage with singers of great musical trajectory in my place of origin, which is the city of San Cristobal, in the state of Tachira, Venezuela. This musical development can be expressed in any instrument that people wish to learn and maintain at the same time.
In my case "The Trompet Silver", are essential at the time of developing any musical theme, that a "Music Teacher", when starting his classes, is supported with his musical instrument and his voice, it is always essential to know even the tuned tones of the notes or go a little further, "Know how to sing", the melodic line of the song, you want to run with your instrument.
In conclusion, every musician, as my slogan says, "Will is power", this name "The Trompet Silver", seemed to me formidable and very consistent with my start, in this new community "Silver Bloggers".
I am looking forward to meeting them and being met by them. There will be very good questions that will be raised, very good questions that will serve me as a teaching, to meet my dear companions, who will be integrated, generating in them, great messages of life, which will make us see new paths and open new horizons to travel.
I say goodbye thanking the "Silver Bloggers Community", for its initial theme, that for the first time, "I gave myself a name", of my reality as a "Musician", although it is true, music represents "The Universal Language", where my motto is: "Wherever there is "The Central C", in any end of the countries of the world, "The Notes" will be understood, in understanding and union, my name will sound, "The Trompet Silver", with precision of pulse, in the melodic backwater of your smile".
The photos were taken with my Motorola e4 phone.

The images were made by me in canva

Translator: @Deepl