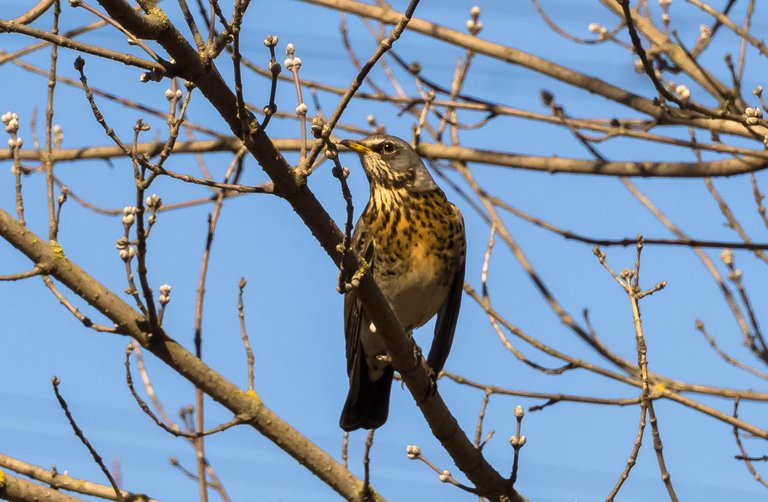 Over the past three days, fieldfare have appeared in city parks en masse. I haven't seen these birds for over two months. And suddenly they appeared. March is coming to an end soon. It's time for the birds to nest. In the city, it is most convenient for birds to breed in parks.
Fieldfare run through the grass in search of food. Some just sit and bask in the sun. From a distance I see a lot, but as I get closer, fieldfares immediately fly away.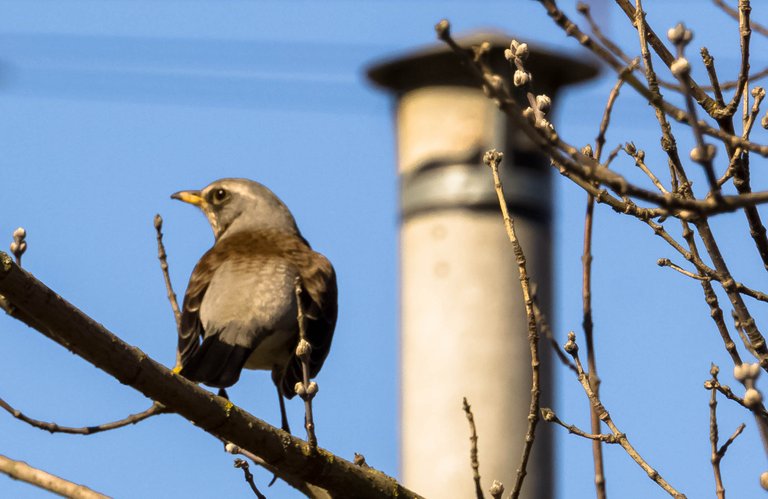 It is good that not all thrushes scatter far and sit high.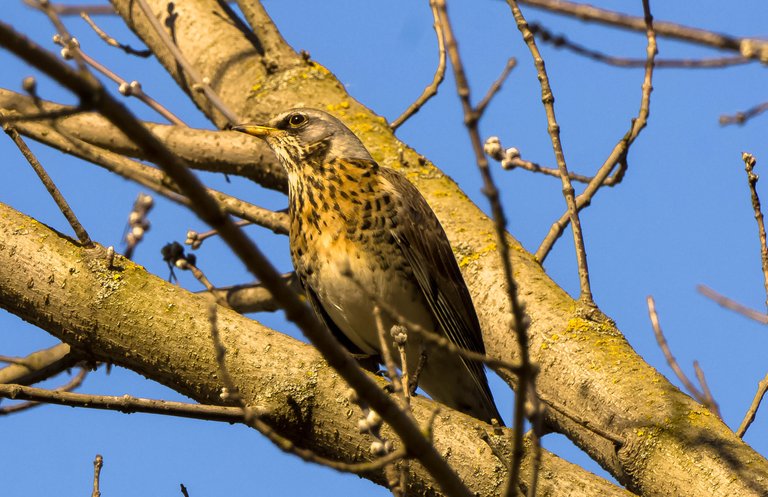 Previously, fieldfare people were not particularly afraid of people. But after the reconstruction of city parks, the birds became wild. It is worth keeping a close eye on them so as not to scare them.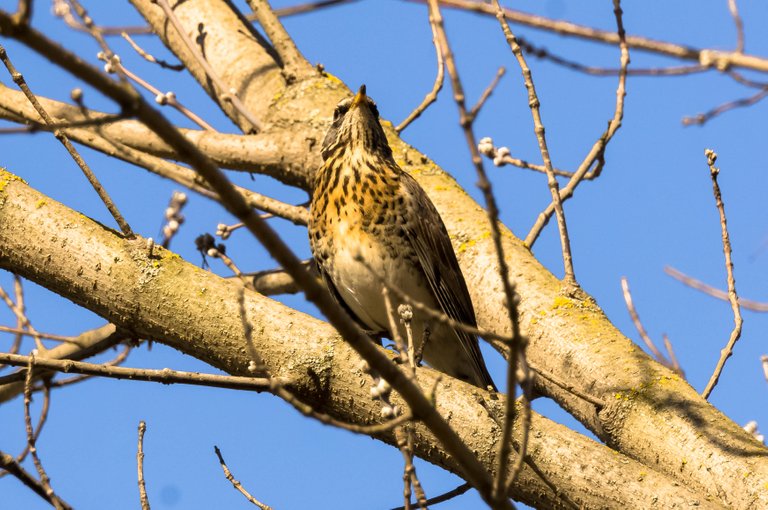 Nature gave the fieldfare a rough voice, unlike their singing counterparts and blackbirds.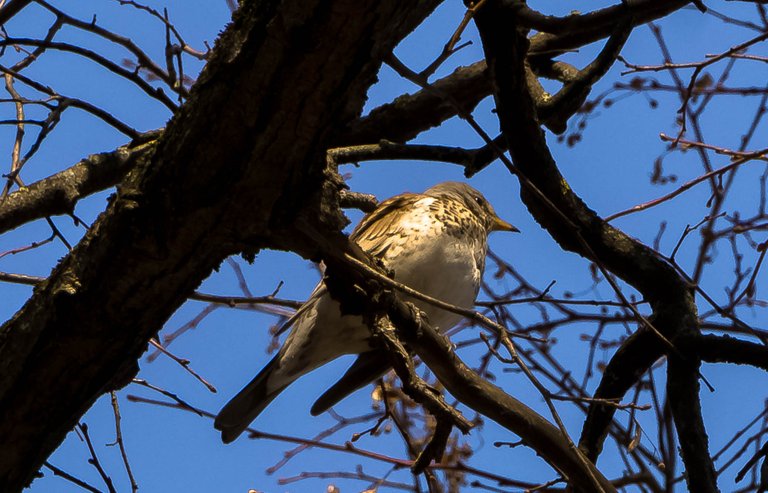 In the parks, their loud, confident voices immediately became audible everywhere. As if they were masters there.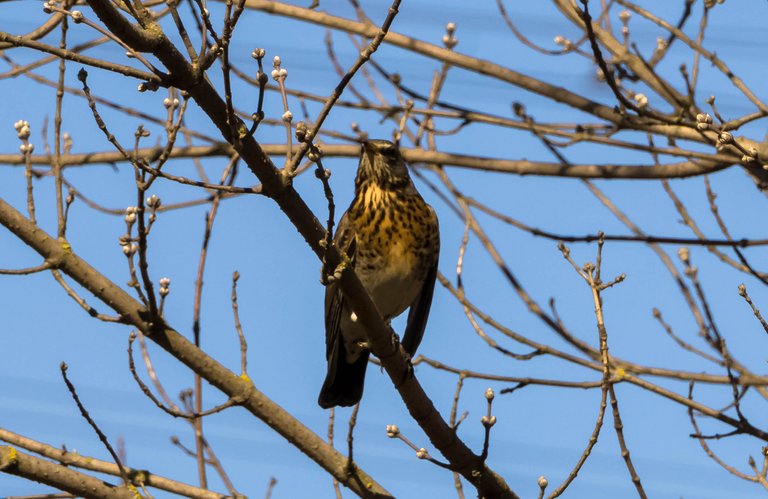 Too sociable these birds. If only they weren't afraid of people. They are still handsome in appearance. I would like to photograph them.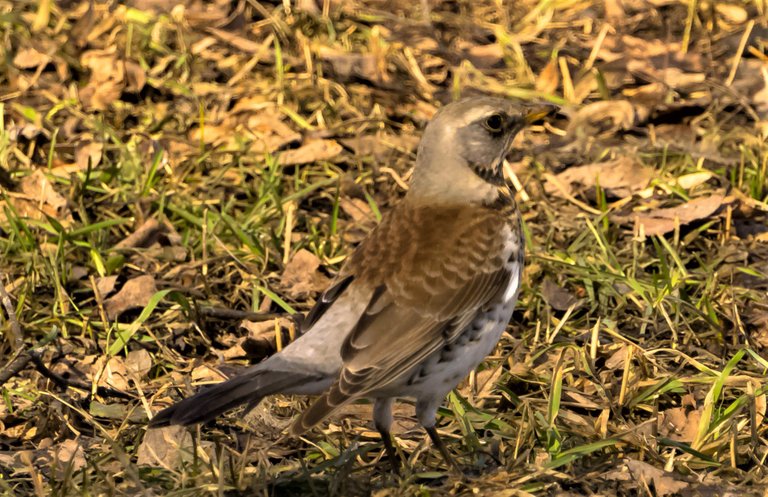 So far, green grass has only slightly begun to break through from under the ground. More of last year's yellow foliage. Thrushes merge with it by the color of plumage. It's not a good place to take photos against such a backdrop. But there was a desire to photograph the thrush in this form.