How to treat an unexpected guest?
Generally, when some guest visit us without any planning, I don't feel good and I am not at all comfortable entertaining them. The gush of anger do run through my vessel but somehow we have to manage to situation so that noone feel bad. Afterall guest are very rare now a days.
However, many a times some unexpected guest do help you calm down and bring smile on your face. You are ready to take care and treat them very well. Like one have recently.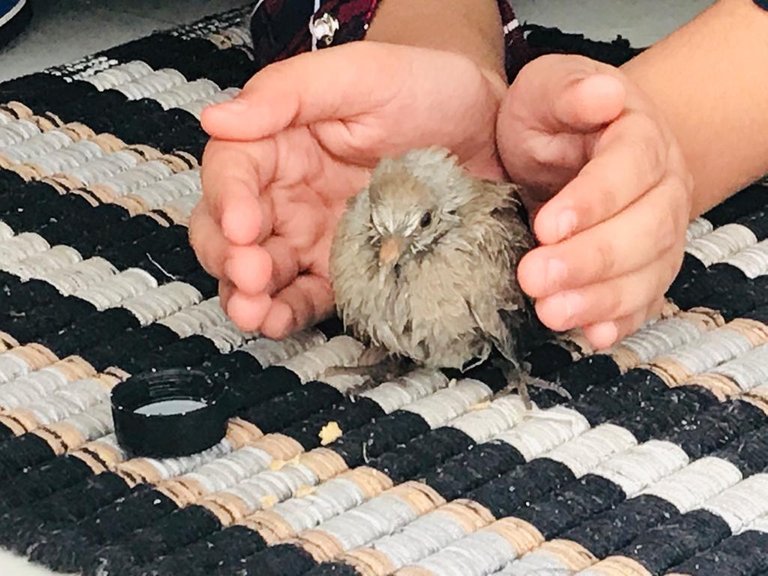 The recent overmite heavy rain created havoc and chaos around the area. It was result of the displacement due to rain that we have this small unexpected visitor outside our window. My kids were so thrilled to bring it inside and start treating it well.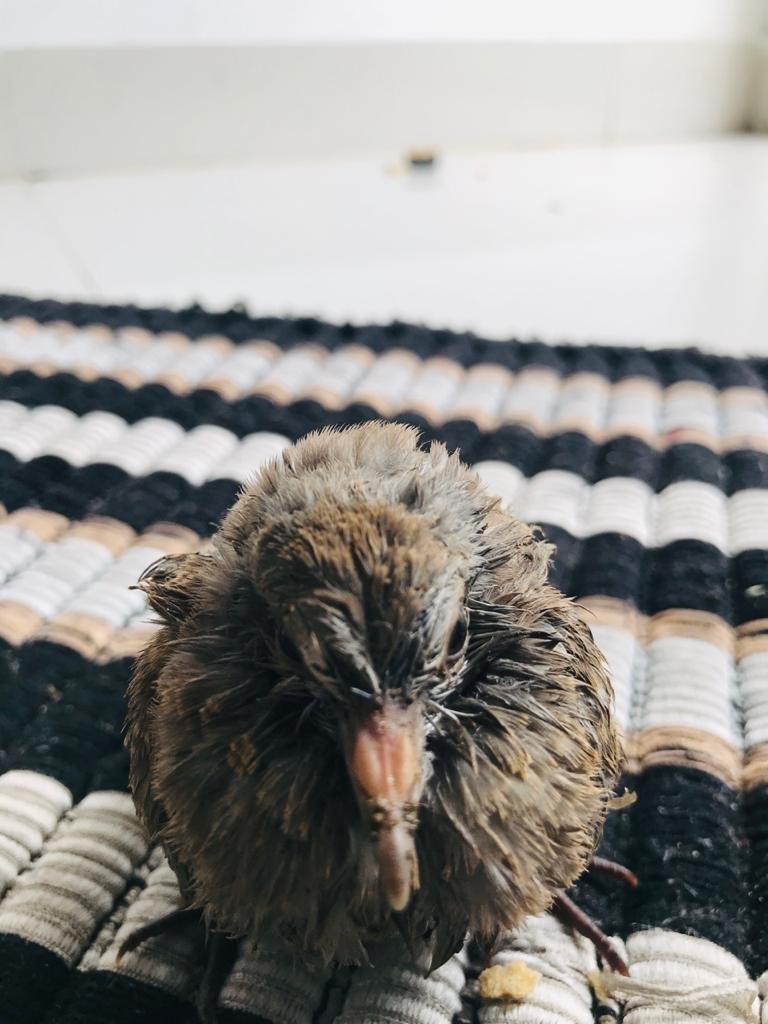 It is so small and looks like few days ago it was hatched. Well the closer look does scare you a bit but playing with it may bring smile our face. My kids straight away, started to take care of it and served with little water.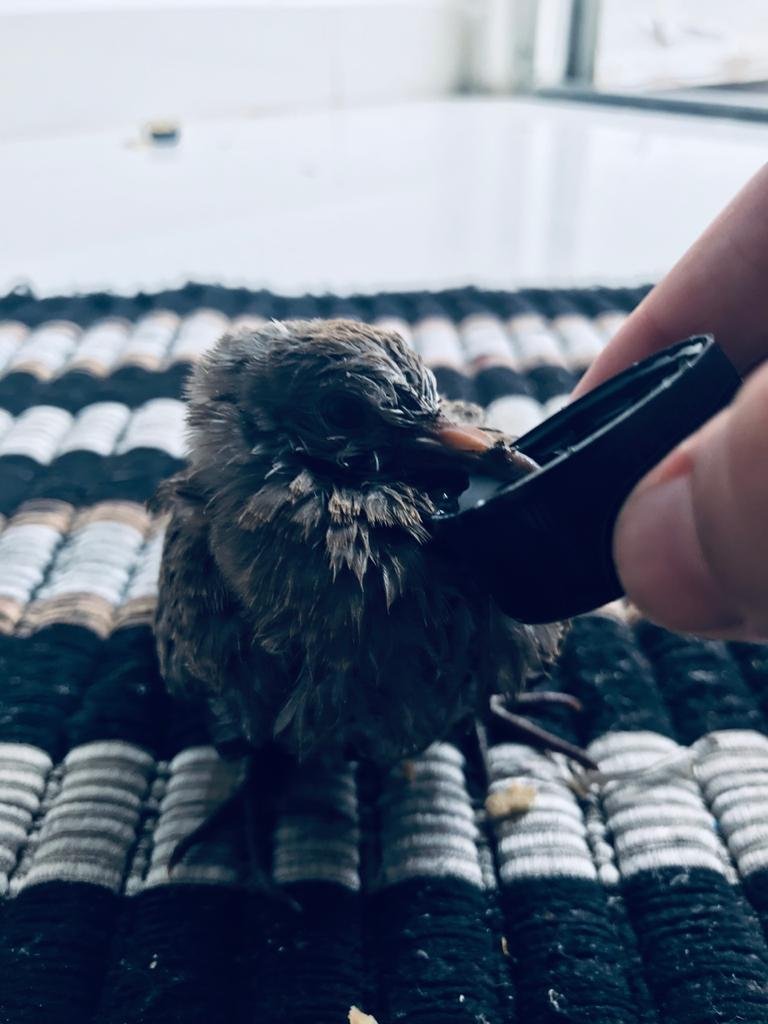 It was a new born baby of what looks like a Dove. It was there outside my toilet window, and the rain has caused it strayed into my window. She feel to be lonely and scared but we did our best to calm her down and feel relax.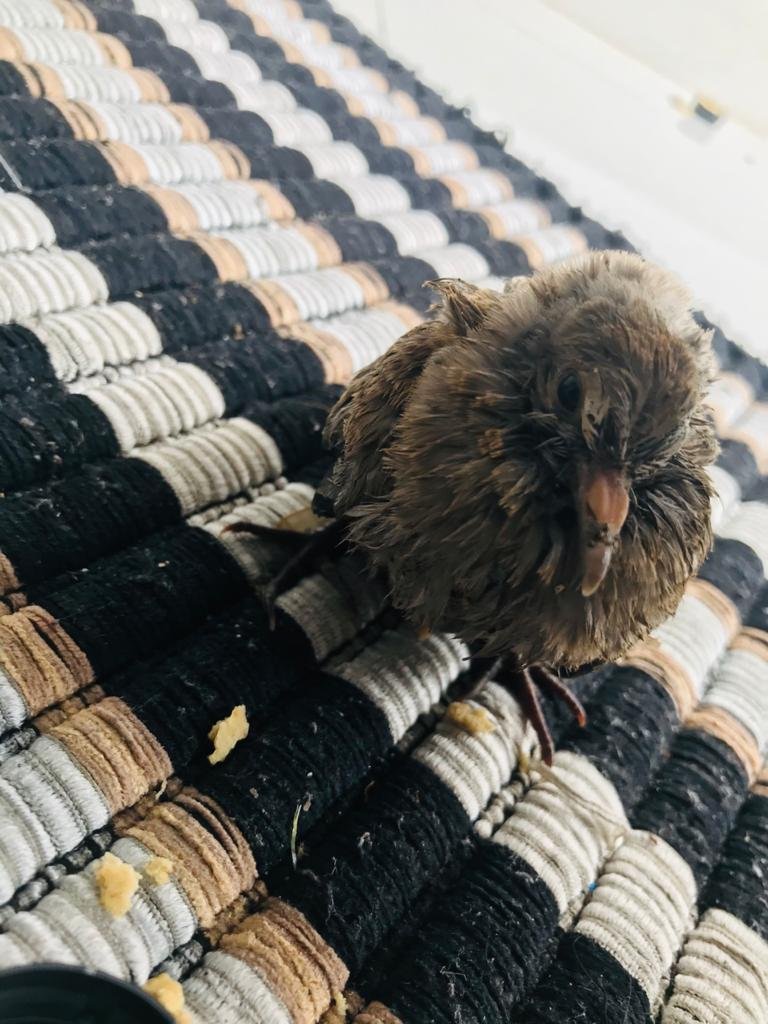 As it a new born, we could not able to feed her much, we only manage to offer her few drops of water in a plastic bottle cap. What else could be better for such small cuties.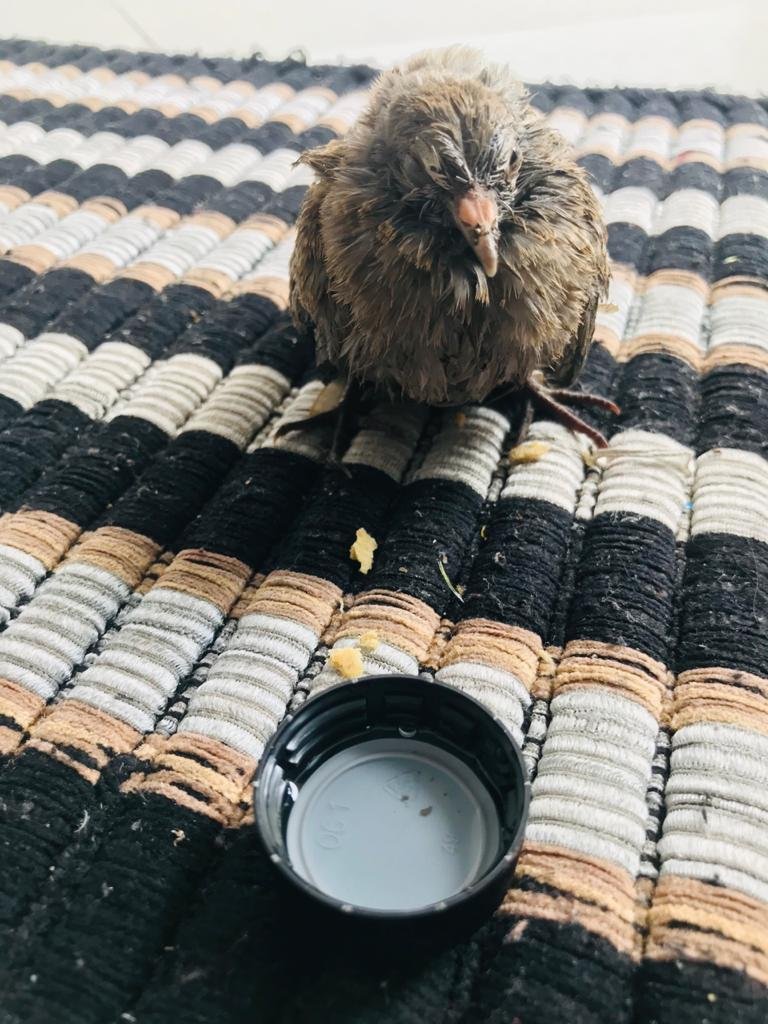 It seems to be isolated and was scared. We try to keep it safe, and little later places it outside the window again, so that her parents don't get worried much.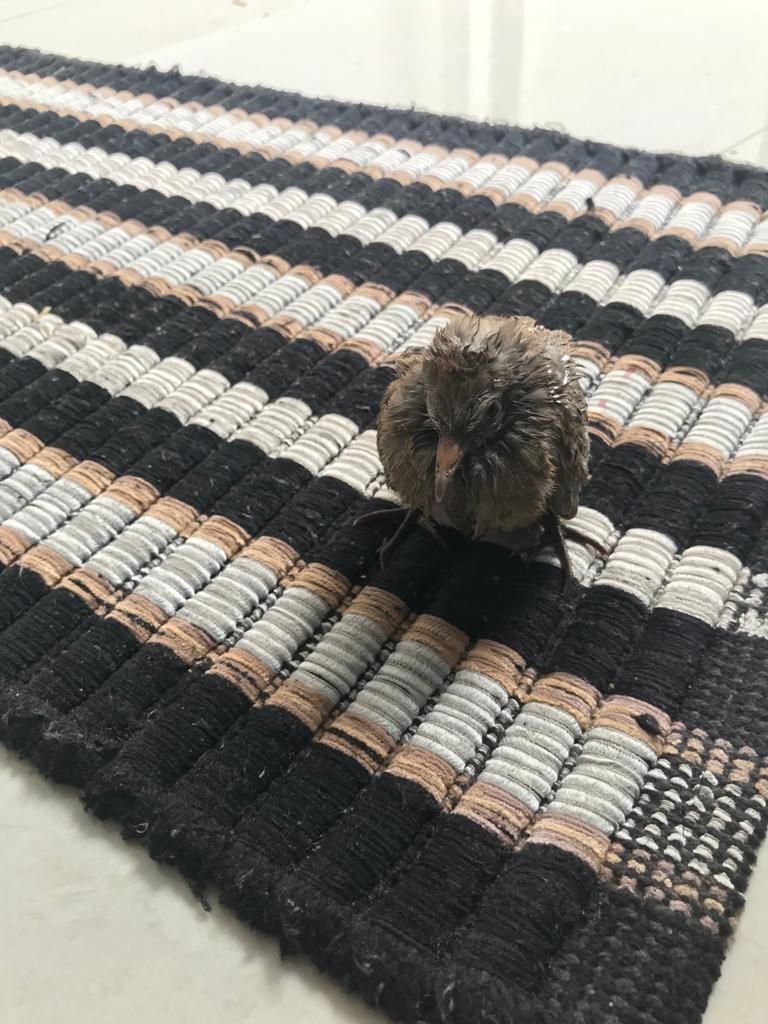 A little later she was not there and I feel she only came to get our hospitality for few hours.
Anyway, I thought to share it with the @melinda010100 the guest was there for hours but it does make us happy.
Stay Home...Stay Safe !!
Namaste @steemflow