---
Hello beautiful community, I hope you are well, for me it is a pleasure to greet you and continue sharing valuable information that can help many. Today I will show you what a hard disk key is and what it is used for.
Hola hermosa comunidad, espero que se encuentren bien, para mi es un placer saludarlos y seguir compartiendo información valiosa que pueda ayudar a muchos. Hoy les mostrare que es un Key de disco duro y para que se utiliza.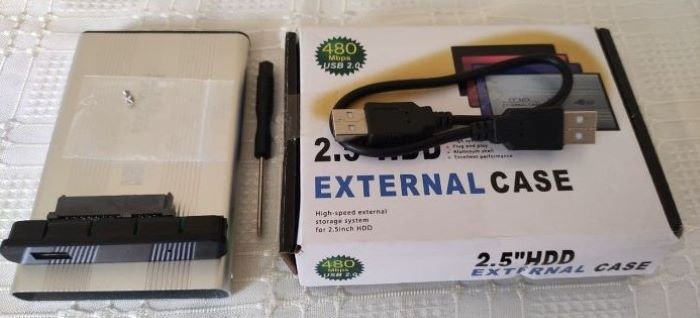 Today we see how technology is advancing every time we see practical products that benefit us and leave us admired. Some time ago my brother's laptop was damaged and was left to spare, as you know whenever we format our computer we always need to back up all the information so that we do not erase, I had not thought about my brother's hard drive, until a friend reminded me and told me that it could serve, I just had to buy a laptop hard drive key or a SATA to USB cable, I proceeded to investigate and look for it in the stores near here but it was expensive 20$😌, then I got into free market and to my surprise I found the same model in 5$ 😁and with free shipping by MRW. Actually that is what this model is worth, everything will depend on the USB connection you choose either 2.0 or 3.0 and the size.
Hoy día vemos cada vez como la tecnología va avanzando siempre salen productos prácticos que nos benefician y nos dejan admirados. Hace tiempo la laptop de mi hermano se le daño y quedo para repuesto, como saben siempre que formateamos nuestra computadora necesitamos respaldar toda la información para que no se nos borre, no había pensado en el disco duro de mi hermano, hasta que un amigo me lo recordó y me dijo que podía servir , solo que tenía que comprar un key de disco duro para laptop o un cable de SATA a USB, procedí a investigar y buscarla en las tiendas aquí cerca pero estaba costoso 20$😌, luego me metí en mercado libre y para mi sorpresa encontré el mismo modelo en 5$ 😁 y con envió gratis por MRW. Realmente eso es lo que vale este modelo, todo va a depender de la conexión USB que elijas ya sea de 2.0 o 3.0 y del tamaño.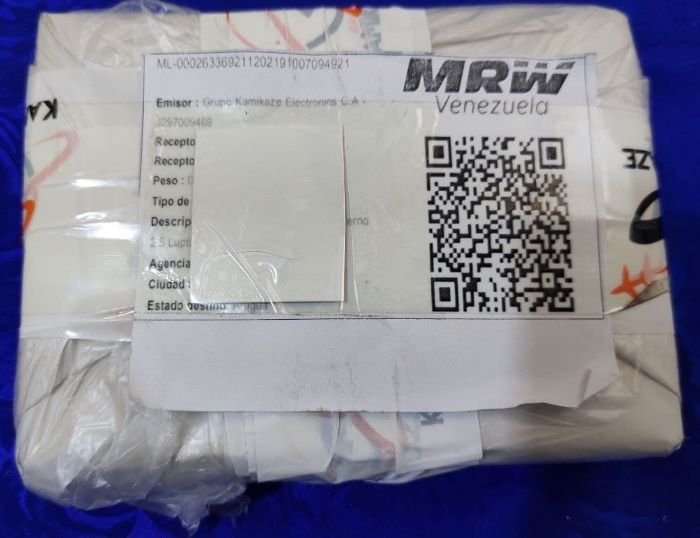 Well friends a Key of hard disk for laptops, is an adapter or external case where a hard disk is introduced which is compatible with all the units of hard disk with sata connection, here I will show you the one that I buy and the characteristics that it possesses:
Design: External case with aluminum housing, 2.5" hard disk.
External interfaces: USB 2.0
Data up to 480 Mbps (data transfer rate).
Accepts 2.5" disk with sata connection.
Contains led indicator, for when it is connected to the laptop.
Includes USB cable.
Includes installation kit (screwdriver, screw).
Supports 1TB
Bueno amigos un Key de disco duro para laptops es un adaptador o case externo, donde se introduce un disco duro el cual es compatible con todas las unidades de disco duro con conexión sata, aquí les mostrare el que compre y las características que posee:
Diseño: Case externo con carcasa de aluminio, de disco duro 2.5".
Interfaces externas: USB 2.0
Datos de hasta 480 Mbps (tasa de transferencia de datos).
Acepta disco de 2.5" con conexión sata
Contiene indicador led, para cuando se conecte a la laptop.
Incluye cable USB.
Incluye kit de instalación (Destornillador, tornillo)
Soporta 1TB
We can see how useful this hard disk key is because, if we do not have to buy an external hard disk with all its accessories because its cost is high, we can check in our homes to see if there is a laptop that has been damaged or that belongs to a relative. They can also serve the hard disk of the canaimas. If you get a laptop hard drive you can buy this case and it will be a little more affordable. This will help you to save your movies, works, photos, all the information that you want, of course depending on the storage of the disk that you contain, in short, it can work as a pendrive.
Podemos ver lo útil que es este key de disco duro ya que, si no tenemos para comprar un disco duro externo con todos sus accesorios porque su costo es elevado, podemos revisar en nuestros hogares a ver si existe alguna laptop que se te halla dañado o de algún familiar. También pueden servir el disco duro de los canaimas. Si consigues un disco duro de laptop podrás comprar este case y te saldría un poco más accesible. Esto te ayudara a guardar tus películas, trabajos, fotos toda la información que desees, claro dependiendo del almacenamiento del disco que contengas, en fin, te puede funcionar como un pendrive.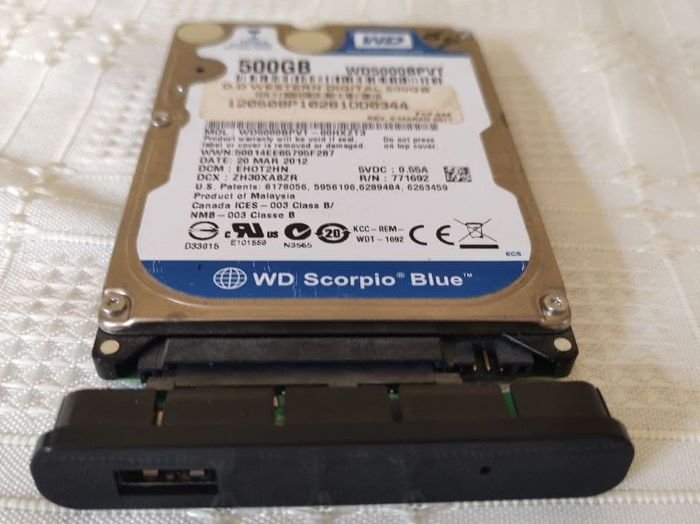 Its installation is simple, the hard disk is inserted into the aluminum case, the cover where the electronic card with its LED is placed, the two screws are placed on the sides, the USB cable is inserted one point to the case and the other to your computer and ready to use and record everything you want.
Su instalación es sencilla se introduce en el case de aluminio el disco duro, se le coloca la tapa donde está la tarjeta electrónica con su Led, se le coloca los dos tornillos a los lados, el cable USB se introduce una punto al case y la otra a tu computadora y listo para usar y grabar todo lo que desees.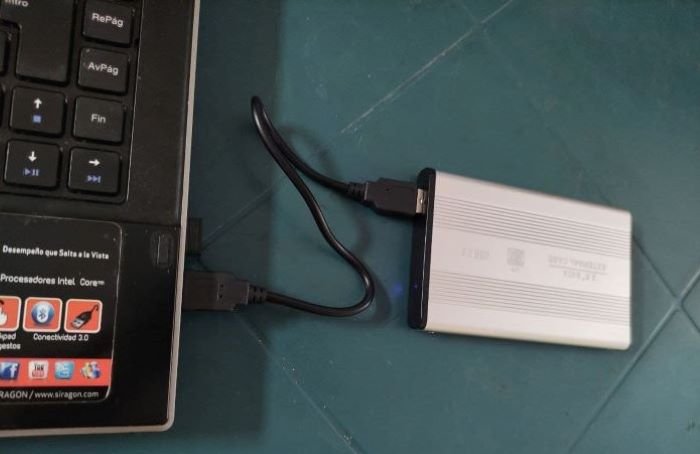 t is worth mentioning that there is a cable that can also be used to connect the hard drive to the computer, is a sata to USB connection cable, ami I like this case because it protects our hard drive, remember that this is very delicate because some have inside as a cd that if hit is damaged, with this case can be protected a little.
Cabe mencionar que existe un cable que también puede utilizarse para conectar el disco duro a la computadora, es un cable de conexión sata a USB, ami me gusta este case porque protege nuestro disco duro, recuerden que esto es muy delicado ya que algunos poseen por dentro como un cd que si se golpea se daña, con este case se puede proteger un poco.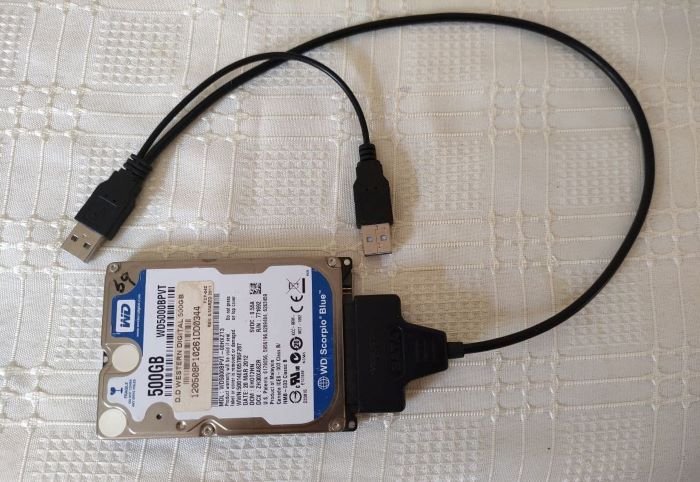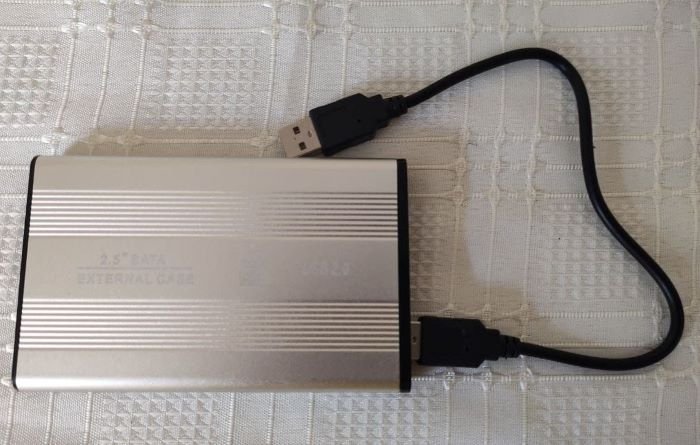 Well friends I hope you like to know that this product exists, I would love to know if you use other methods to save some information. If you like you can leave me a comment at the bottom of any opinion or recommendation regarding this topic. A big hug to all of you and many blessings. See you soon ❤️
Bueno amigos espero les halla gustado saber que existe este producto, me encantaría saber si utilizan otros métodos para guardar algunas informaciones. Si gustan pueden dejarme un comentario en la parte de abajo de alguna opinión o recomendación con respecto a este tema. Un gran abrazo para todos y muchas bendiciones. Hasta luego ❤️

All photos are my own taken with a Poco x3 NFC.
The video was made with a film camera.
Todas las fotos son de mi propiedad tomadas con un Poco x3 NFC.
El video se realizo con filmora.
---
▶️ 3Speak