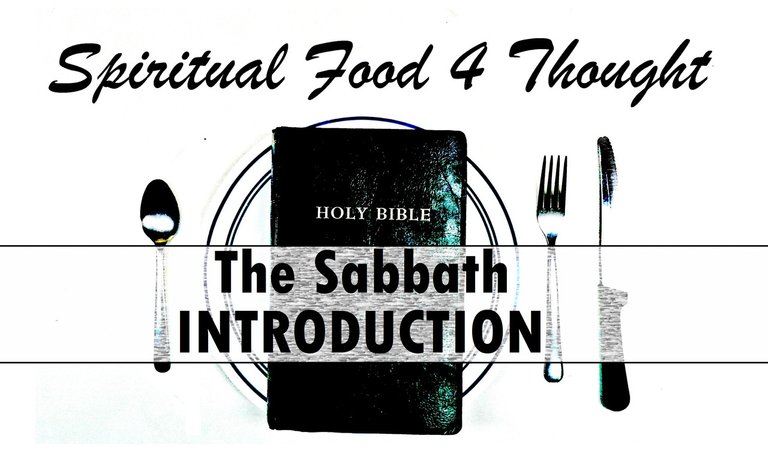 What about that 4th commandment?
This video will serve as an introduction for a series that I'm starting on the sabbath. If you're not ready to contemplate the potential validity of the sabbath, then this video (and series) is not for you at this time. For the rest of you, I request that you prayerfully consider the things that I am about to share.

The Sabbath - INTRODUCTION - Video

Until next time…
Make today special!
---