WELCOME TO THE HEARTCHURCH INTERNATIONAL CHRISTIAN MINISTRY BLOG
It has been a very special week for us as a community, we are happy that despite some adversities we are here growing, supporting each other and injecting that word of faith and love, important things are happening in the blockchain world, so it is It is necessary to make a summary of the news that builds the community in general.
We have set ourselves to be an example of what it is to work as a team and what a true community is, building on solid foundations and on the cornerstone that is Jesus, each of us has a responsibility and a role to play, so let us work.
We are growing in numbers, and it takes very little to reach 500 users, however the objective is that each person who enters is understood of the purpose we have as a community and why we are here.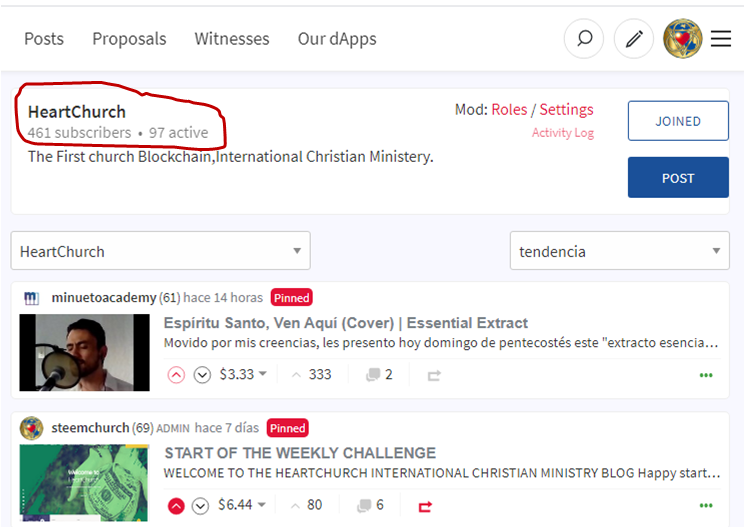 Telos integrates with the main Steam gaming platforms with the exclusive Farm Game
You can read the detailed blog of
@darlenys01
.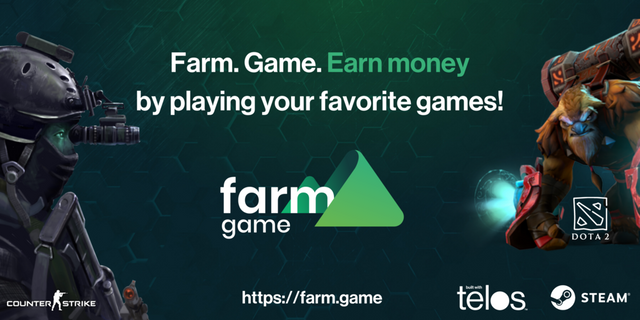 The leader and founder of our community-@sirknight, let us know his next steps with a modern tool to spread financial education through: https://goldsmith.money/.Click for more details on the image.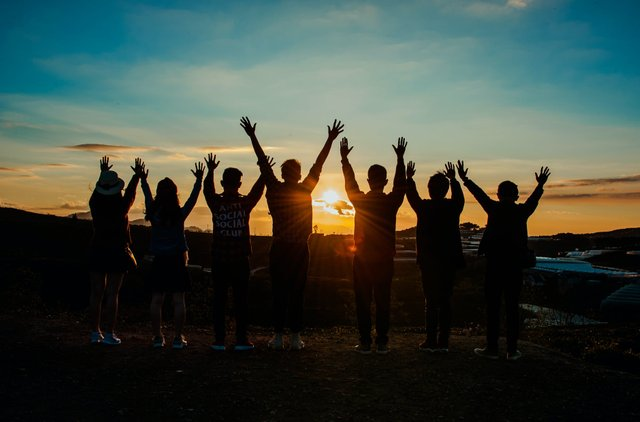 From Venezuela we continue with a social work through Bread From Heaven, now with a new modality, creating HeartHouse in rural communities, looking for social sponsors where in union and teamwork food can be given to children and older adults and at the same time plant the word of life in them. Thank you @ricci01, for capturing every detail of these activities.
Strengthening Social Service in Quarantine.[english/spanish]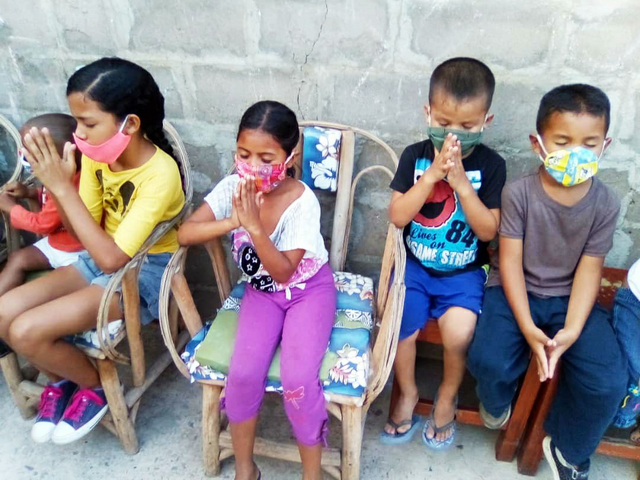 Last but not least we start the results of the challenge week to promote our landing page, we thank all the members who participated:@johalys48,@carlis20,@gabrielr29,@enivelo,@tj4real,@oscar20,@enderson49,@dwayne16,@tomas.enrique,@shemzy,@mamidalia,@elpastor,@tomlee,@zellypear,@evegrace,@elyon,@victoriaxl,@nattybongo,@praise-eu.
Although all the blogs were excellent, there were some that stood out in content, originality and spiritual impact in the community, I hope you can enjoy reading each one.

INCENTIVES


Each of them have received 2 hives as an incentive for their efforts, plus the curation of their publications. I also want to acknowledge the work of two people on social networks like twitter for our church, for which 02 hive has also been sent to each one. @victoriaxl, @praise-eu, @felixgarciap, and @tomas.enrique for your comments.
Thank you for contributing to the growth of the community, and don't forget to continue participating with excellence, there are better things to come.
To end this update I want to share this beautiful melody that Marcos,@minuetoacademy, enjoy!!
Remembe: We are doing this not to fill a space, but to exercise and develop responsibility, commitment and leadership, coupled with the ability to multiply in each geographical or virtual area.
Any questions or suggestions are communicated through the channels:
https://t.me/steemchurch_telegram
Telegram:@darlenysugas
My life belongs to God and neighbor, while there is encouragement in me, it will be an honor to do everything I can to bless the land.
- DARLENYS UGAS
EXPRESS THE LOVE OF JESUS THROUGH:
Thank you to all who contribute their votes to our community:@pennsif, @penguinpablo,@exyle,@mhm-philippines,@luppers,@payroll,@redpalestino, @arcangel,@gerber, @hanshotfirst.