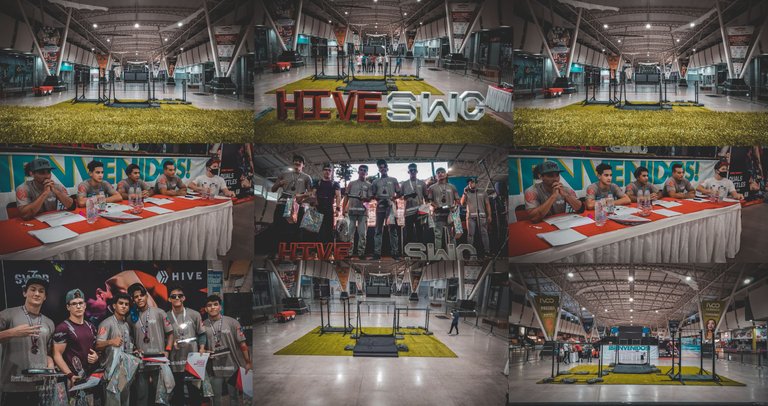 El pasado 07 de mayo se llevó a cabo la primera competencia de nuestra comunidad "
Street Workout Community
", cuyo evento estuvo organizado por los miembros de "
SWC
".
Last May 7th was held the first competition of our community "
Street Workout Community
", which event was organized by the members of "
SWC
".
---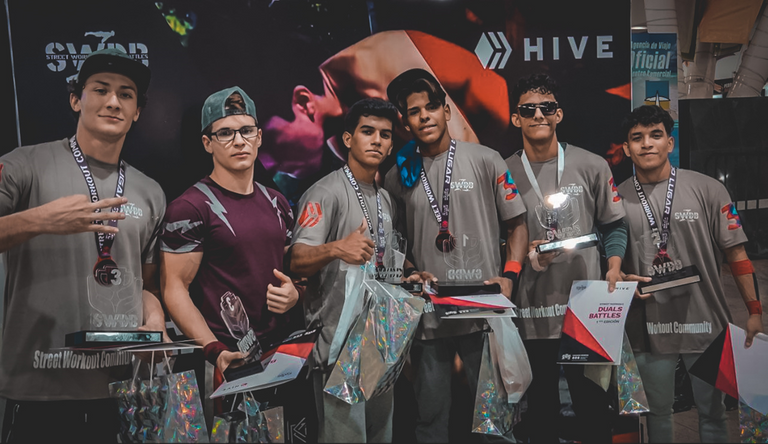 En este video podrán apreciar como se desarrolló la competencia y la energía que los chicos tenían, aún luego de un par de meses el impacto que tuvo la Competencia ha tenido una repercución bastante importante para los jóvenes miembros de la Comunidad.
In this video you can see how the competition was developed and the energy that the kids had, even after a couple of months the impact of the competition has had a very important repercussion for the young members of the community.
---
Video
---
---
▶️ Watch on 3Speak
---
---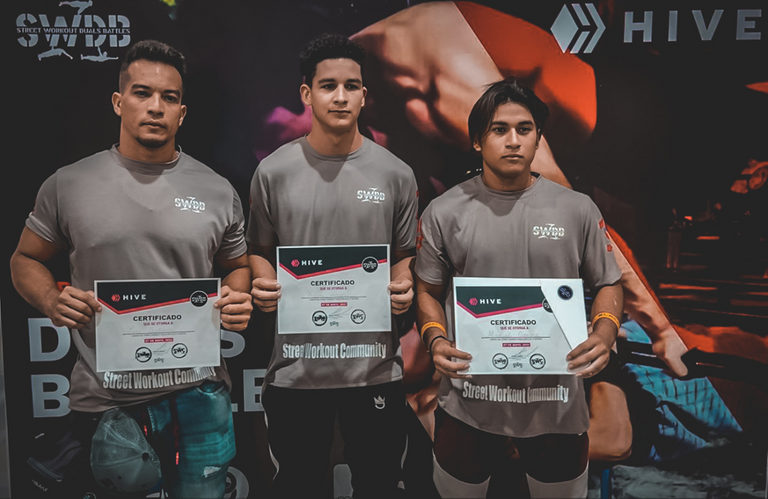 El pasado 07de Mayo logramos desarrollar lo que significó para nosotros nuestro primer gran evento el cual estuvo alcance Nacional, es por ello que para nosotros es un placer compartir con todos ustedes es corto video recopilatorio. e .
On May 7th we managed to develop what meant for us our first major event which was National scope, which is why for us it is a pleasure to share with you all this short video compilation.
---
---
Si deseas conocer un poco más sobre el desarrollo del evento, te invito a visitar esta publicación.
If you want to know a little more about the development of the event, I invite you to visit this publication.
---
---
***
| Musicalización | Music |
| --- | --- |
| La musica usada en la intro del video esta libre de derechos de autor | The music used in the intro of the video is copyright free |
---
***
---
| Padrinos de la Comunidad | Community sponsor |
| --- | --- |
---
| Comunidad Aliada | Allied community |
| --- | --- |
---
| Equipo de la Comunidad SWC | SWC Community Team |
| --- | --- |
---
| Líder y Fundador de la Comunidad | Community leader and founder |
| --- | --- |
---
| Moderador / Contenido | Moderator / Content |
| --- | --- |
---
---
| Moderador / Curación de Contenido | Moderator / Content curation |
| --- | --- |
---
---



---
▶️ 3Speak