"Si no sabes qué regalar a tus seres más queridos en Navidad, regálales tu amor." (Anónimo)
---
"If you don't know what to give your loved ones for Christmas, give them your love." (Anonymous)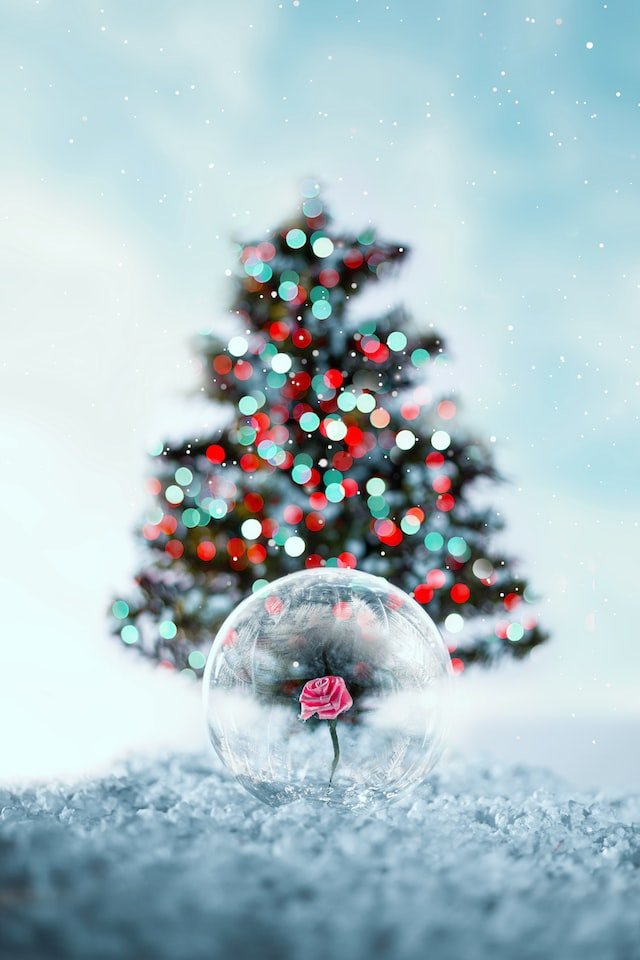 Foto de Ivan Diaz en Unsplash
---
Hoy es un día muy especial: Día de Navidad, una fecha en la cual la alegría, el amor y la compasión se hacen aún más presentes en los corazones de los hombres. Y hoy, todos los miembros del Proyecto @visualblock deseamos expresarles a todos ustedes, nuestra familia virtual, nuestro más sincero deseo de paz, armonía y prosperidad.
---
Today is a very special day: Christmas Day, a date in which joy, love and compassion become even more present in the hearts of men. And today, all the members of the @visualblock Project wish to express to all of you, our virtual family, our most sincere wish for peace, harmony and prosperity.

Sabemos bien que en todo el planeta están ocurriendo situaciones difíciles, conflictos armados, desplome de las economías y de los mercados criptos; pero mantenemos la esperanza en que esto sólo sea temporal, que sea una etapa pasajera que pronto pasará, y que traerá consigo aprendizaje, experiencia y nuevas ideas, para luego dar paso a una era de mayor prosperidad, armonía y felicidad, la cual esperamos compartir con todos ustedes también.
---
We are well aware that difficult situations are occurring all over the planet, armed conflicts, the collapse of economies and crypto markets; but we remain hopeful that this is only temporary, that it is a passing stage that will soon pass, and that it will bring with it learning, experience and new ideas, and then give way to an era of greater prosperity, harmony and happiness, which we hope to share with all of you too.

Por eso, en estos días tan especiales, les invitamos a recargar sus energías, con buenos sentimientos, experiencias y momentos en compañía de sus seres queridos; estas vivencias son invaluables y les ayudará a construir bonitos recuerdos, un bello presente y un futuro aún mejor, haciendo que el camino a recorrer sea más amable y fructífero.
---
For this reason, on these very special days, we invite you to recharge your energies with good feelings, experiences and moments in the company of your loved ones; these experiences are invaluable and will help them build beautiful memories, a beautiful present and an even better future, making the road to travel more pleasant and fruitful.

Por ahora nuestro server está de vacaciones de podcasts, aunque nuestra labor como proyecto curador continúa; y pronto regresaremos, con el mismo cariño de siempre para ofrecerles la interacción y los programas regulares, así como nuevas actividades. ¡FELIZ NAVIDAD PARA TODOS, LOS QUEREMOS MUCHO!
---
For now our server is on podcast vacation, although our work as a curator project continues; and soon we will return, with the same affection as always to offer you regular interaction and programs, as well as new activities. MERRY CHRISTMAS TO ALL, WE LOVE YOU SO MUCH!

If you want to know more about VisualBlock, you can read our presentation post here. You are also welcome to join our Discord server click here. We will also be informing from the social network Twitter, this is its link. More activities and spaces will be announced soon.
---
Si quieres conocer más de VisualBlock, puedes leer nuestro post de presentación aquí. También eres [email protected] a nuestro servidor de Discord pulsa aquí. Igualmente estaremos informando desde la red social de Twitter, este es su enlace. Próximamente anunciaremos más actividades y espacios.
You are all cordially invited to be part of VisualBlock, a creative window for you.
Están todos cordialmente invitados a formar parte de VisualBlock, una ventana creativa para ti.