Giftgiver has been getting a lot of popularity these days and I've been hearing some great things about what we can do to improve. Some of them, I 100% agree with and have plans on implementing them in the future. But one of the ideas(which was proposed to me before even the launch by @sn0n) I'm kind of stuck on and want to know what the community thinks of it before going forward with it.
There's a few welcoming bots, and we've been recommended that we might want to have our own, to let new users know about the site. Now, I haven't done that so far because I've always seen those types of bots as spammy, but I guess in a way they can be quite helpful to someone who's just getting involved in the ecosystem. Right now, if a user runs out of RC, and they don't know anyone they are stuck in the pit waiting for it to regenerate. But if we made comments on each user's first post, that'd be one way of alerting the user about our site and how they can get more HP to interact for free.
What would you guys think of this? Should it be something that we should consider doing, or stay out of it? If possible and one of the owners of the other bots is reading this, would you be willing to put in a small paragraph explaining RC and GiftGiver and what we do to help users?
I'll be reading the comments and using them as advice on how to go on with this. Thank you to everyone who's helped us get to the point where we are at.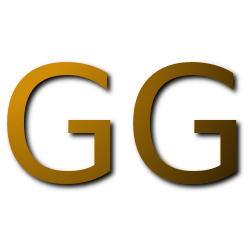 ---
Questions?
If you have any further questions, you can join us on our discord or check out the FAQ on our website.
Like what we are doing and want to support us? We are part of the @hextech witness group. You can give us a vote here on PeakD, or
here on Hive.Blog / https://wallet.hive.blog/~witnesses
, or
here with Hivesigner
.
Low on resource credits? Head over to https://giftgiver.site/ to get a free delegation.
Be sure to check out our new Hive faucet at https://giftgiver.site/faucet.
Want to advertise on our site? Send an email to [email protected]
Written by @rishi556.