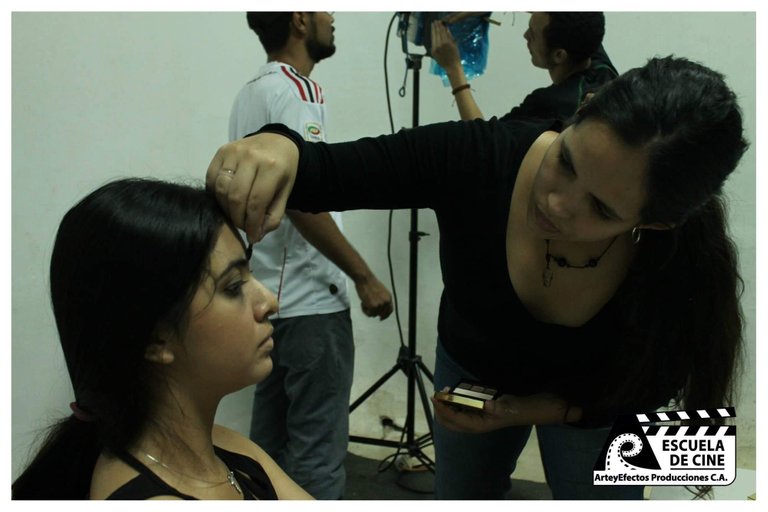 Hello everyone! Today I will tell you about my experience studying at the Film School 'Arte y Efecto Producciones C.A.' which is a company dedicated to film production. They also offer courses on film and acting, creating an opportunity for anyone who wants to learn about these trades. The place is located in Valencia, Venezuela. So, with this in mind, I'll tell you all about it below. Let's get started!
Artes y Efectos Producciones was born as an idea of Stuart Rivas and Simón Carabaño (current director and deputy director of the school, respectively) who had the objective of dedicating themselves to audiovisual production at a national and international level. Later they decided to create a school with several specialists in the field and thus graduate professionals in this area. Today, the school is still going strong.
¡Hola a todos! El día de hoy les contaré sobre mi experiencia estudiando en la Escuela de Cine 'Arte y Efecto Producciones C.A.' la cual es una empresa que se dedica a la producción cinematográfica. Asimismo imparten cursos sobre cine y actuación, generando una oportunidad para todo aquel que quiera aprender sobre estos oficios. El lugar se encuentra en Valencia, Venezuela. Así que, teniendo esto en mente, te cuento abajo todo sobre ello ¡Comencemos!
Artes y Efectos Producciones nació como una idea de Stuart Rivas y Simón Carabaño (actuales director y subdirector de la escuela, respectivamente) quienes tenían como objetivo dedicarse a la producción audiovisual a nivel nacional e internacional. Más adelante decidirían crear una escuela con varios especialistas en la materia y así egresar profesionales en esta área. A día de hoy, la escuela sigue en pie.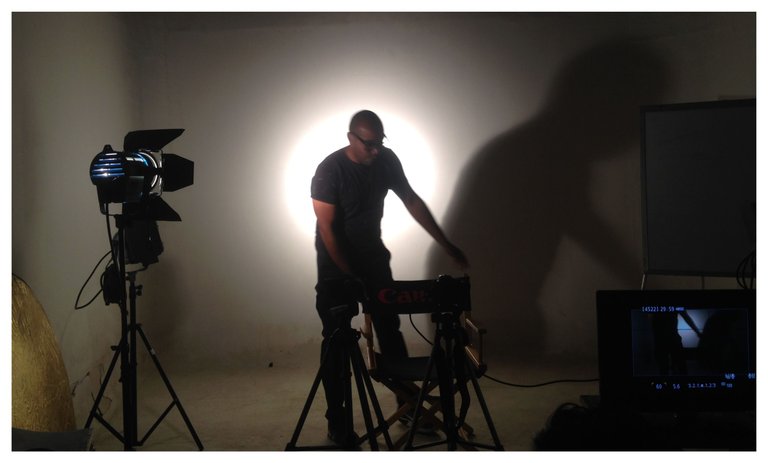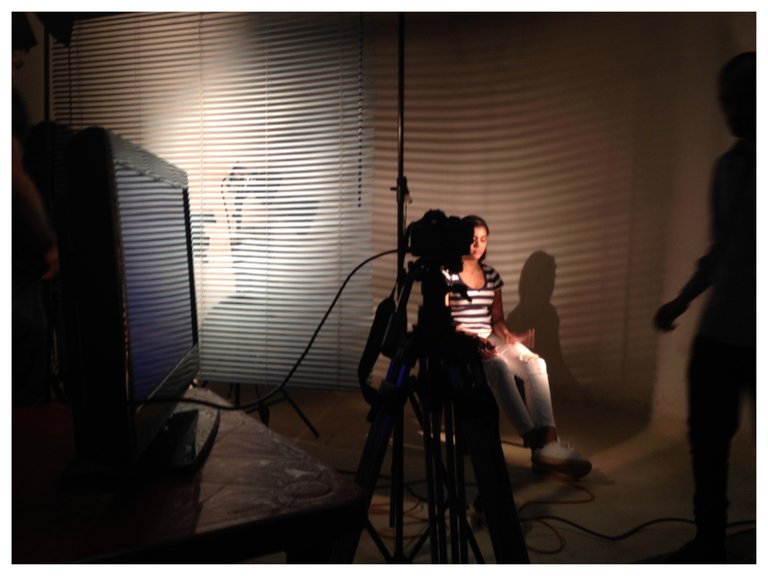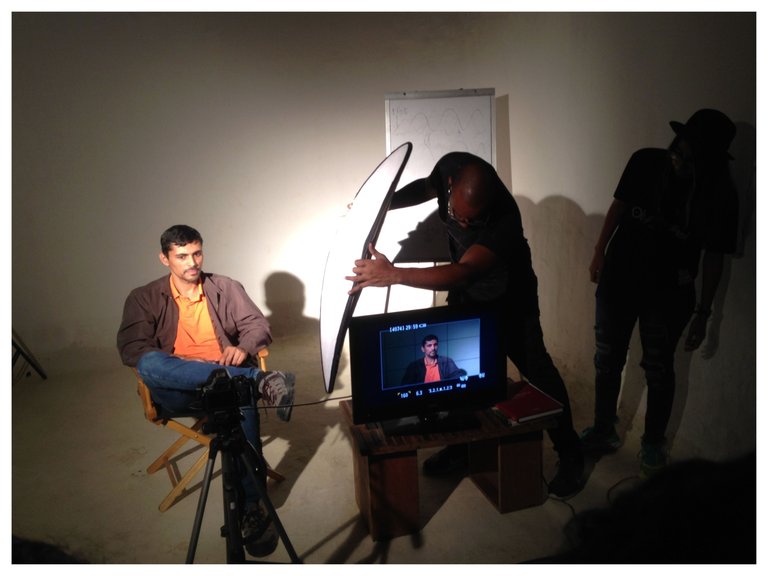 The course has 12 subjects that you can study in modules. The modules are divided into 3 and each module has 4 subjects with a duration of 2 months. In total, the complete duration of the course would be 6 months. Now, if your intention is to study only one module, you can do it and get proof of it. That was my case, since I could not continue with the following ones. The pandemic started the following year, so the modality changed from face-to-face to virtual.
The module I accessed was number 3. Actually this is the last stage of the course and the correct thing to do is to start with the first one. The first module has subjects such as Literary Script, Production, Directing and Directing Assistance. The second module has subjects like Script or Continuity, Art Direction, Photography and Sound. That way you are at the level of the following modules. However, that was not an obstacle. The third module has subjects like Camera, Cinematography, Editing and Pitching.
El curso cuenta con 12 materias que podrás estudiar por módulos. Los módulos se dividen en 3 y cada uno de ellos tiene 4 materias con una duración de 2 meses. En total, la duración completa del curso sería de 6 meses. Ahora, si tú intención es solo estudiar un solo módulo, puedes hacerlo y obtener constancia de ello. Ese fue mi caso, ya que no pude continuar con los siguientes. Empezó al año siguiente la pandemia por lo que la modalidad pasó de ser presencial a virtual.
El módulo al cual accedí fue el número 3. En realidad está es la última etapa del curso y lo correcto es empezar por el primero. El primer módulo tiene materias como guión literario, Producción, Dirección y Asistencia de Dirección. El segundo módulo tiene materia como Script o Continuista, Dirección de Arte, Fotografía y Sonido. De esa manera estás al nivel de los siguientes módulos. Sin embargo eso no fue obstáculo. El tercer modulo tiene materias como Cámara, Dirección Fotográfica, Montaje y Pitching.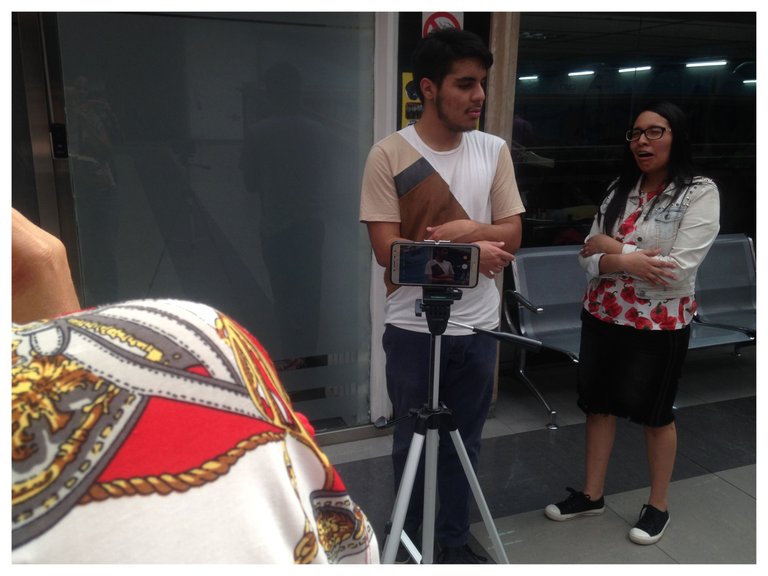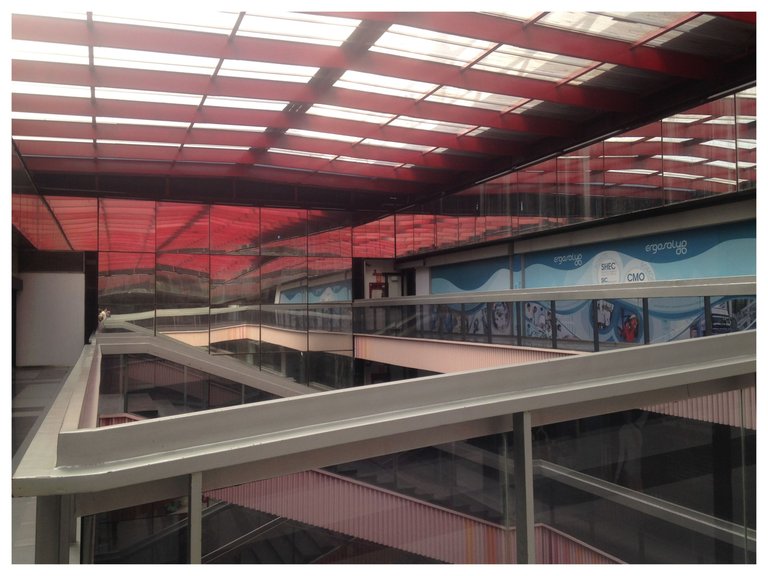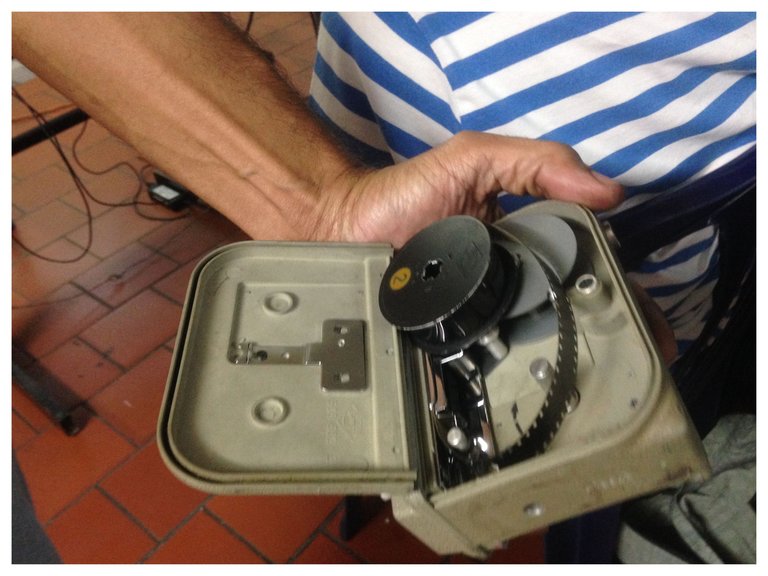 During my experience in the school, I was able to learn a lot of things that were necessary for the realization of a final short film that validated our step to obtain the certificate. In the following images I leave evidence of some of the classes we had where we were taught about the correct use of lighting, editing, photographic equipment, the so-called photographic triangle, the shots, selling our product and the realization of some experimental tasks.
The last evaluation we had was in group, where we had to make a short film of García Márquez's short story, 'I just came to talk on the phone'. Taking as a reference only a part of it. For this we created a film directing department and assigned several of us as directors of photography, sound and art, as well as production (pre and post), or director (general) and casting director. In this case I was the art director and with my colleagues we were in charge of set design, wardrobe, makeup and everything that had to do with the artistic image of the project.
Durante mi experiencia en la escuela, pude aprender muchísimas cosas que fueron necesarias para la realización de un último cortometraje que validó nuestro paso a obtener el certificado. En las siguientes imágenes dejo evidencia de algunas de las clases que tuvimos dónde nos enseñaron sobre la correcta utilización de la iluminación, montaje, equipos fotográficos, el llamado triángulo fotográfico, los planos, vender nuestro producto y la realización de algunas tareas experimentales.
La última evaluación que tuvimos fue en grupo, dónde tuvimos que realizar un cortometraje del cuento de García Márquez, 'Solo vine a hablar por telefono'. Tomando como referencia solo una parte del mismo. Para ello se creó un departamento de dirección de cine y se asigno a varios de nosotros como directores de fotografía, sonido y arte, así como producción (pre y post), u director (general) y director de reparto. En este caso me tocó ser la directora de arte y con mis compañeros nos encargamos de la escenografía, vestuario, maquillaje y todo lo que tenía que ver con la imágen artística del proyecto.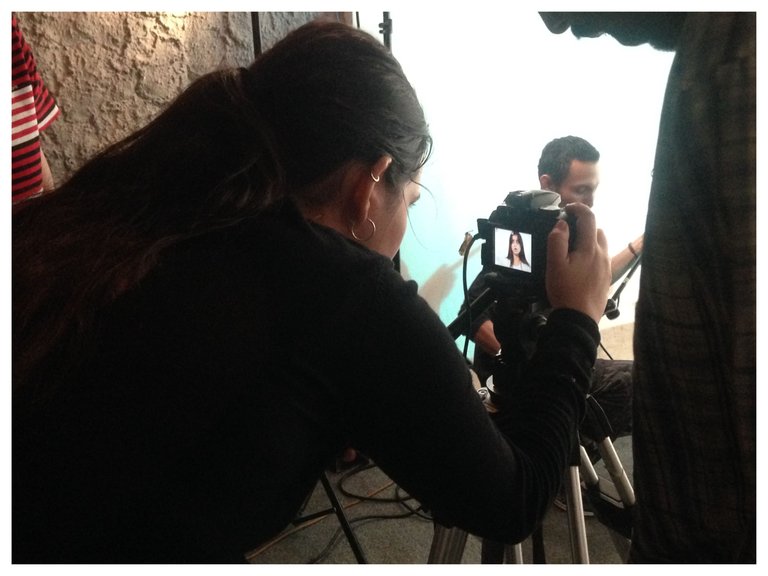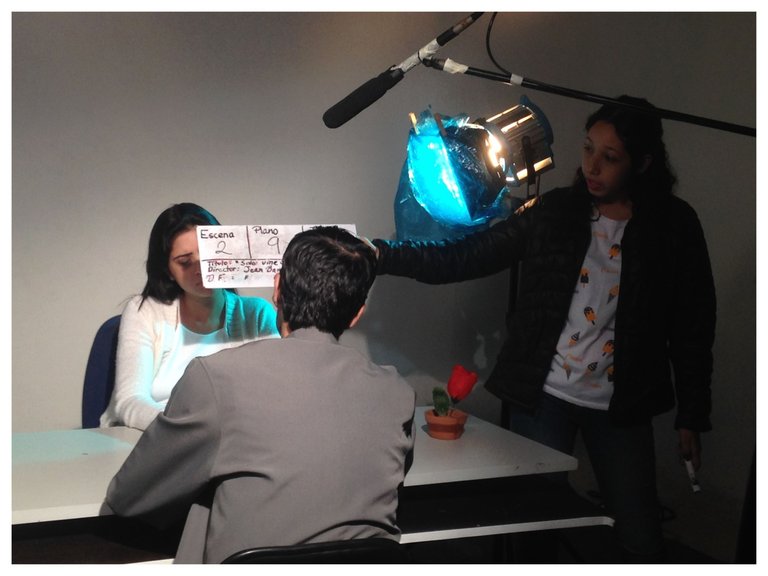 We were about thirty people working together to obtain an excellent short film. The previous preparations, the day of shooting and how we spent hours working with the actors and finally get the final product. I must say that it was one of the most fun and satisfying experiences to live.
Cinema has always seemed to me a wonderful art, which transcends like no other and having the opportunity to study a part of it, seems to me a dream fulfilled. Besides the fact that I had very talented and passionate classmates and professors with very complete knowledge about cinema. I hope to have the opportunity to return and if you are interested in studying this course, I leave here the link so you can go to the official website of the school and see the enrollment requirements and others. I don't want to leave without thanking those who come by here and support my work, a big hug. See you next time.
Fuimos alrededor de treinta personas trabajando en conjunto para obtener un excelente cortometraje. Los preparativos previos, el día del rodaje y como estuvimos horas trabajando junto a los actores y finalmente obtener el producto final. Debo decir que fue una de las experiencias más divertidas y satisfactorias de vivir.
El cine siempre me ha parecido un arte maravilloso, que trasciende como ninguno otro y tener la oportunidad de estudiar un parte de él, me parece un sueño cumplido. Además de que tuve compañeros y profesores muy talentosos, apasionados y con saberes muy completos sobre cine. Espero tener la oportunidad de volver y sí estás interesado en estudiar este curso, te dejo por acá el link para que puedas ir a la página oficial de la escuela y ver los requisitos de inscripción y demás. No me quiero ir sin antes agradecer a quienes pasan por aquí y apoyan mi trabajo, un fuerte abrazo. Nos vemos en la próxima.