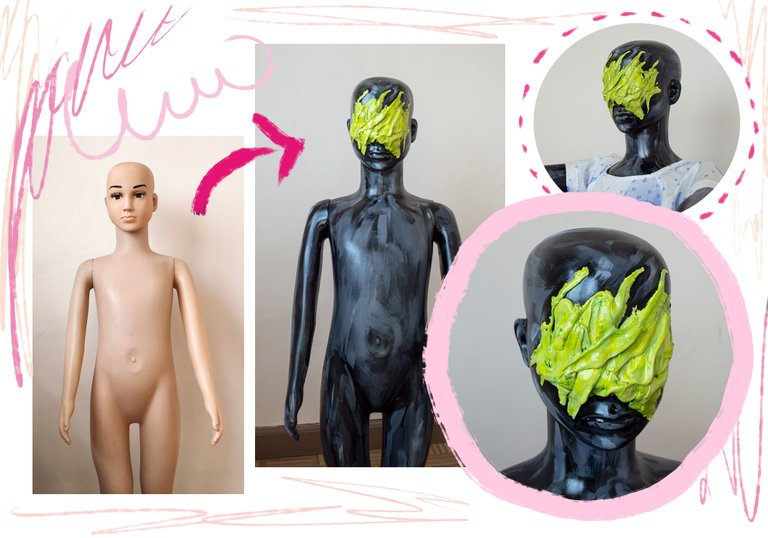 My Hive preview photo. DO YOU LIKE IT? So girly LEL
The other week, I mentioned I bought a mannequin to be used for an art installation in October. This is just the twin of another artwork, which I will share in the next couple of days (whenever I feel like it lol). I was lucky I found someone that sells nearby and they had it delivered to me. I would say it wasn't that cheap, but better than paying for an expensive shipping fee and waiting for days.
---
The Process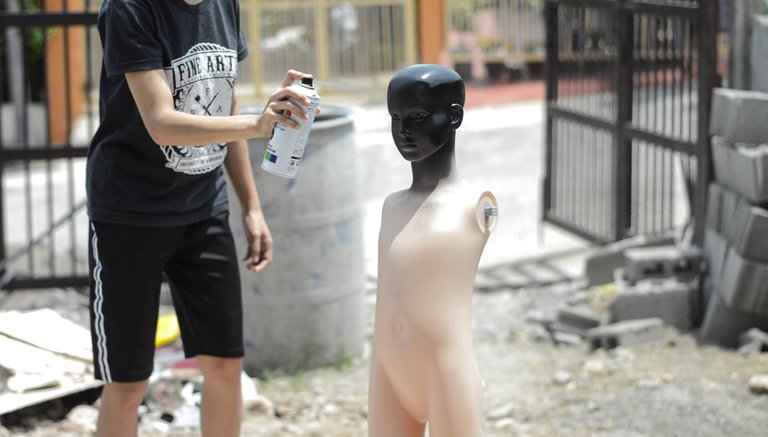 The mannequin's default color and face is so weird, I didn't like it. Those mannequins look more elegant if you paint them just a plain color with no weird face at all.
I painted it with a matte black spray paint after removing its lashes. I want it black, like my usual style.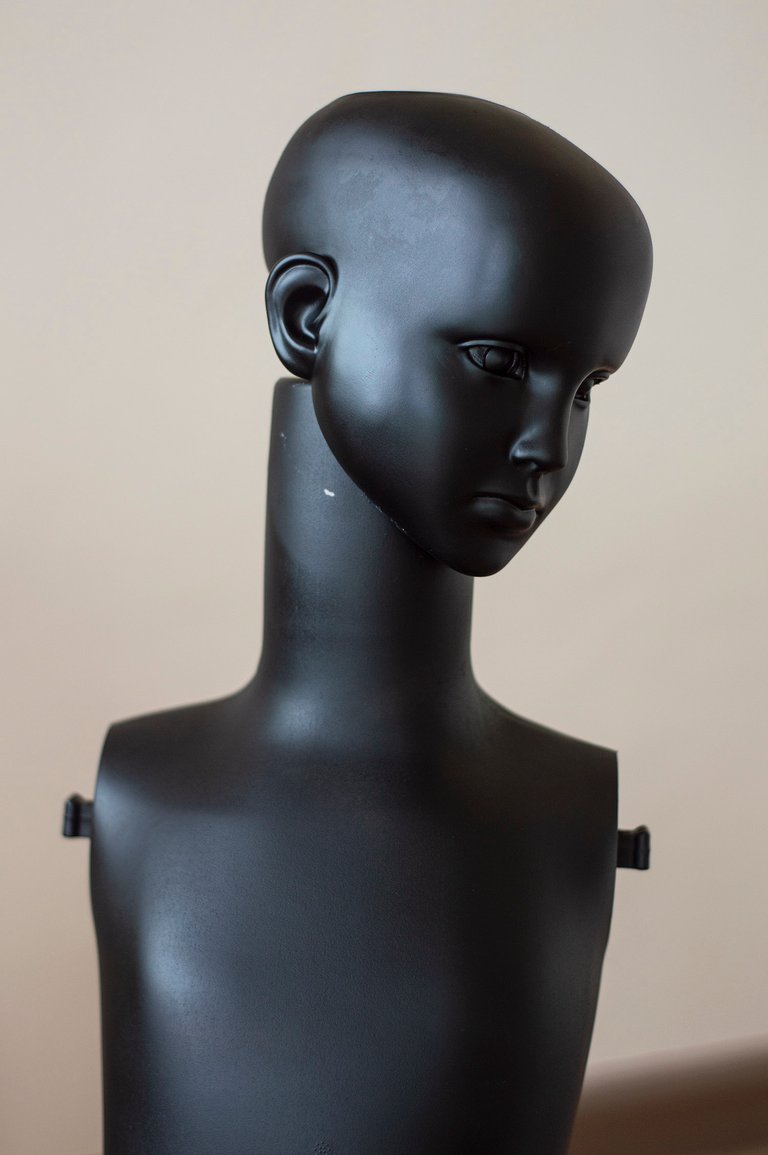 I mean just look at that after I have painted it. So elegant. So avant garde. Lady Gaga be shakin'.
I also appreciated the form more. I realized the sculpt is good, just the painted face (before) fucked it up so you really can't see it. After painting it black, it just stood out.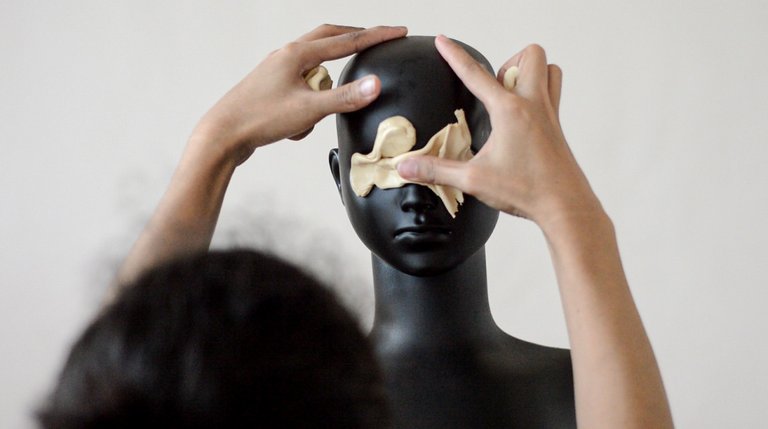 Next thing I did was cover the eyes. I like that style now lol. I mean, it's more than just a style, it has meaning as well... but I like the vibe and the look that it gives.
I used epoxy for this one. It's the material we usually use back in college and still one of the easiest material to use imo. Clays are probably fun to work with too but haven't really gotten the chance to experiment with them and they are hard to use as well since you need baking, or if it's air-dry type you need to be fast, etc.. In epoxy, you just mix it and wait a few minutes and it will be like a clay so you can mold it however you want (like what I'm doing in the photo) and in a few minutes it will be rock-hard.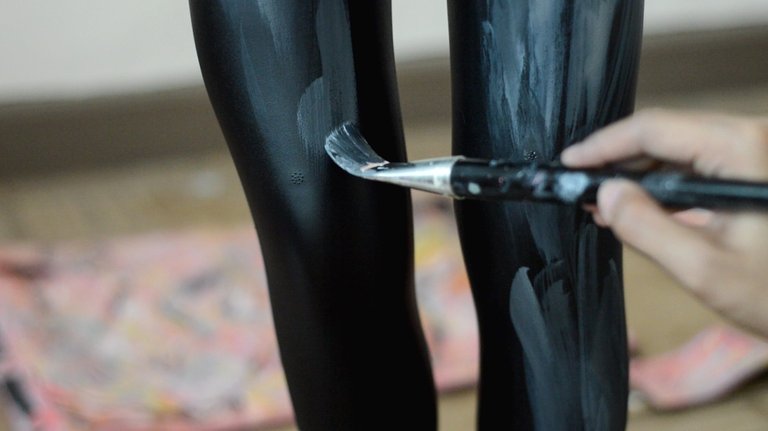 I took out some acrylics and painted over it. I didn't cover all with acrylics tho, just wanted to have those nice brushstrokes.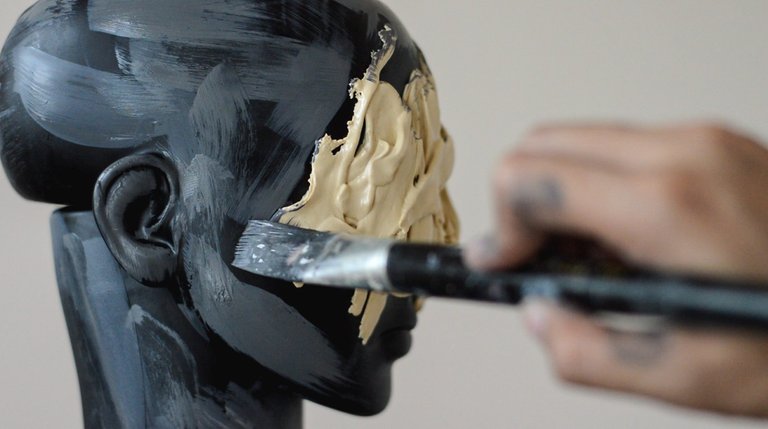 I really like this current style that I have in painting and in this tho. It's like I just found myself again.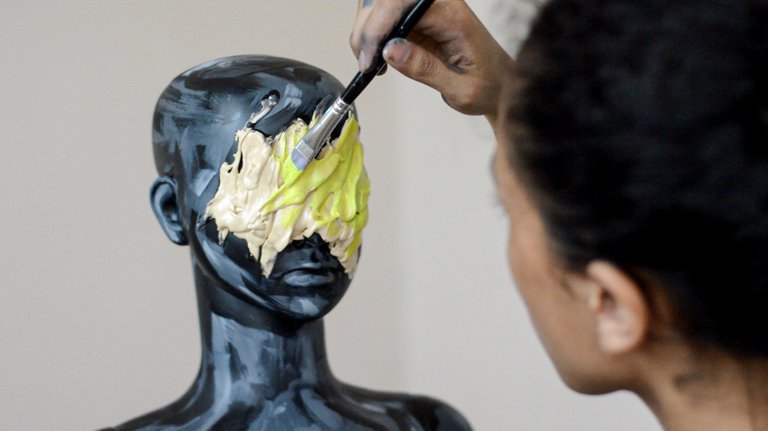 Then I painted the epoxy once it dried. Instant sculpture lol. And yeah I lost a lot of weight again so I look like a kid or some shit.
I finished it with a glossy clear coat so it will shine and so the paint will be protected.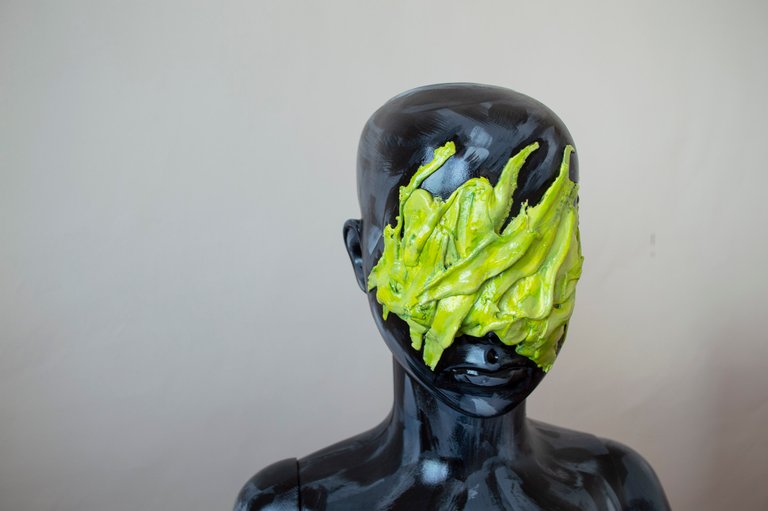 This is how it looked like after. :>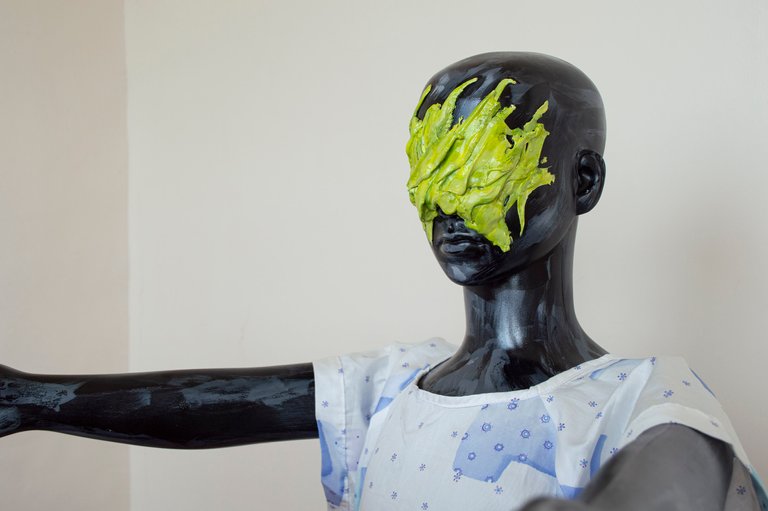 She's wearing a kid's patient gown. The funny thing was when I tried the gown on, IT FITS ME. T_T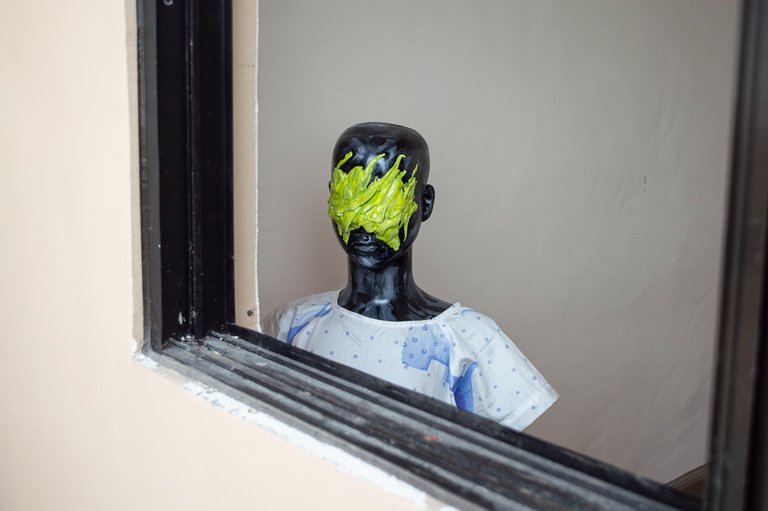 Me watching all those process videos that I probably won't edit. XD
All these shots were a screenshot of a video process that I will edit at some point. I'm glad at myself I recorded them cos they looked good. :D
That's it for now. I hope you enjoyed some shots of the process.