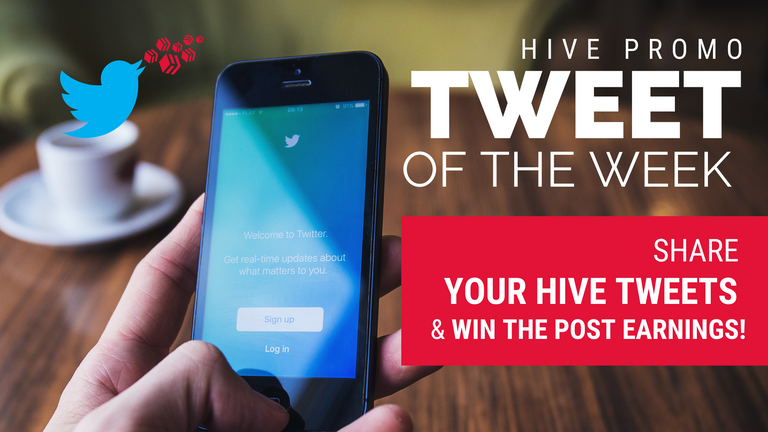 Welcome to round 8 of the "HIVE PROMO - TWEET OF THE WEEK CONTEST!" where you share your MOST CREATIVE promotional #HIVE tweets and stand a chance to win some Hive!
......
BUT PLEASE
READ
THE RULES
PROPERLY
OTHERWISE YOUR ENTRY WONT COUNT!
......

ROUND 6 (Closes 11am UTC 19th October 2020)
WHAT YOU WIN
After 7 days I will decide which tweet I think is the most creative and the most original! The winning tweet selected (by me) will win all the liquid earnings that this post accumulates and the confirmation of funds transfer will be shared in the following round.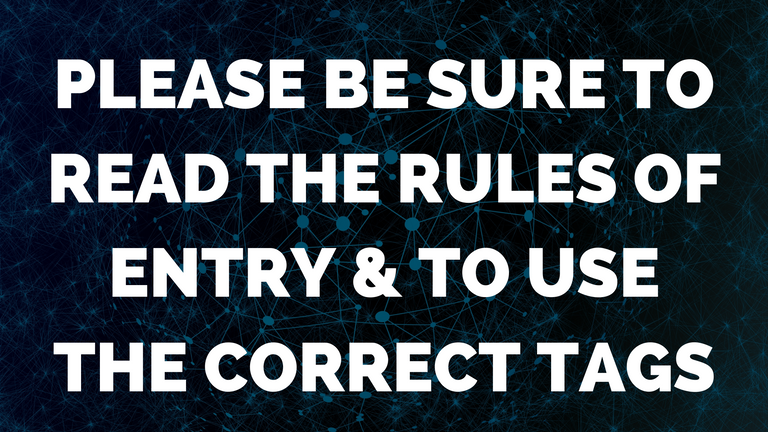 HOW TO ENTER
1. READ the info BELOW these 5 steps FIRST
2. Create an awesome tweet promoting HIVE
3. Make sure to use the REQUIRED TAGS mentioned below
4. Tag @jaynielea at the end of your tweet
5. Share a screenshot & direct link to your tweet in the comments of this post
......
PLEASE NOTE THAT YOUR TWEET DOES NOT HAVE TO BE ABOUT THIS CONTEST - IT IS ONLY REQUIRED THAT YOU POSITIVELY PROMOTE HIVE ON TWITTER IN SOME FORM... LIKE THE EXAMPLE OF MINE BELOW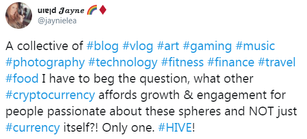 So it can be about a blog post, Splinterlands, general promo... whatever!
...................
In this round...
YOU MUST USE THESE TAGS:
...................
(NB: THE COMPULSORY TAGS WILL CHANGE EVERY ROUND)
BE CREATIVE!!!!
Think outside the box and do your best to get our blockchain NOTICED!

LAST WEEKS WINNER WAS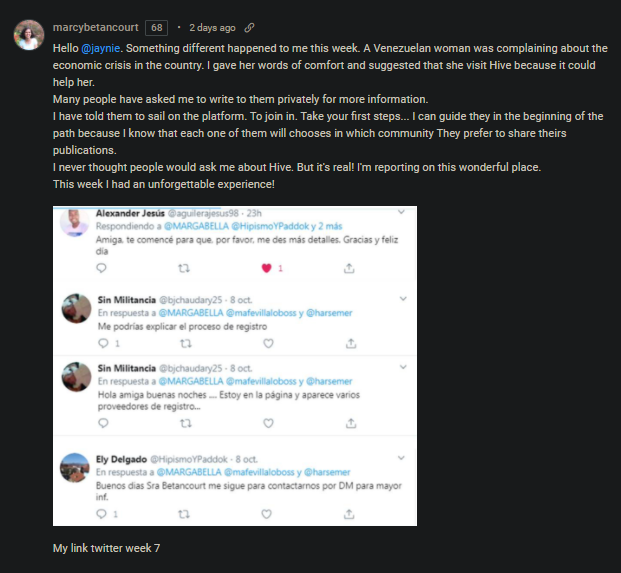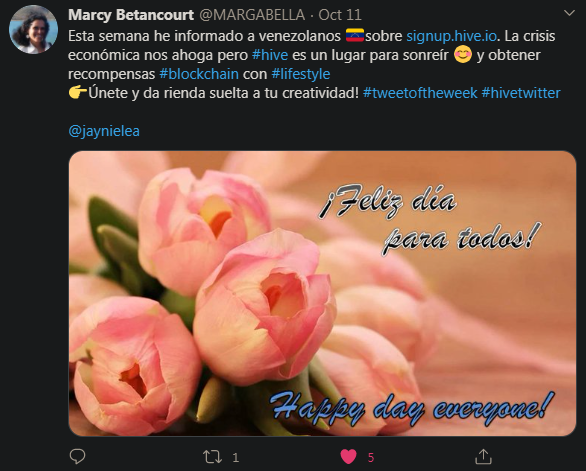 YOUR 6.08 HIVE HAS BEEN TRANSFERRED!


Right! With the logistics out the way... let's see those entries!
❤❤❤
Thank you to everyone that has supported this initiative so far! You guys and gals ROCK!!!
@marvyinnovation, @dallas27, @aiuna, @marcybetancourt, @marybellrg, @zuly63, @amestyj, @soyanasantacruz, @garybilbao, @nathanmars, @eve66, @eveyese1312, @faysal72, @stevenson7, @tariqul.bibm, @sokoloffa, @lordwinty, @jocieprosza, @sanjeevm, @ash, @josediccus, @rosauradels, @hive-data, @miriannalis, @cmplxty, @attajuttjj, @spirall, @thaishps, @unklebonehead, @coolguy123, @starstrongs01, @mballesteros, @offgridlife, @lizelle, @isabelpena, @dark-knight23, @joanstewart, @sayury, @dickpurtin,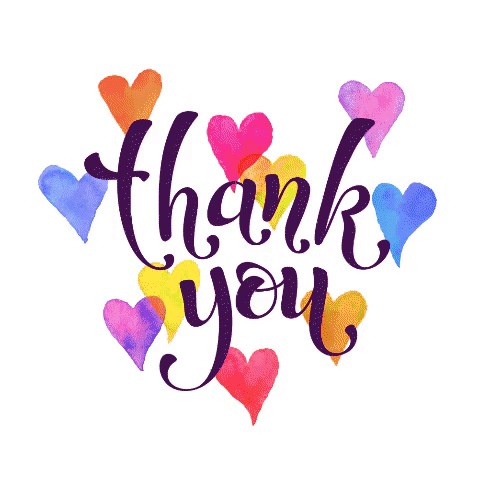 ❤❤❤
Until next time...
Much Love from Cape Town, South Africa xxx
Jaynielea
FOUNDER OF THE POWER HOUSE CREATIVES
JOIN ME ON TWITTER
JOIN ME ON TORUM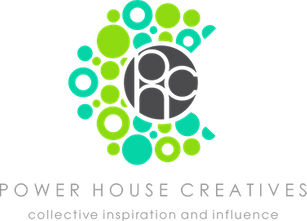 A GENUINE community dedicated to embracing, encouraging, uplifting and SUPPORTING Hive content creators. We welcome ALL content genres on our community page and aim to provide our subscribers a read worthy feed.
JOIN OUR DISCORD COMMUNITY
SUBSCRIBE TO OUR COMMUNITY FEED
FOLLOW US ON TWITTER
......
ALL IMAGES ARE MY PROPERTY UNLESS OTHERWISE CREDITED