Hello guys.
If you've been keeping up with my posts then you know that I am moving to Thessaloniki city and the big day has finally arrived 💯
We moved out of our old apartment today and man there were so many things to take care of.
Just check how many stuff were in there...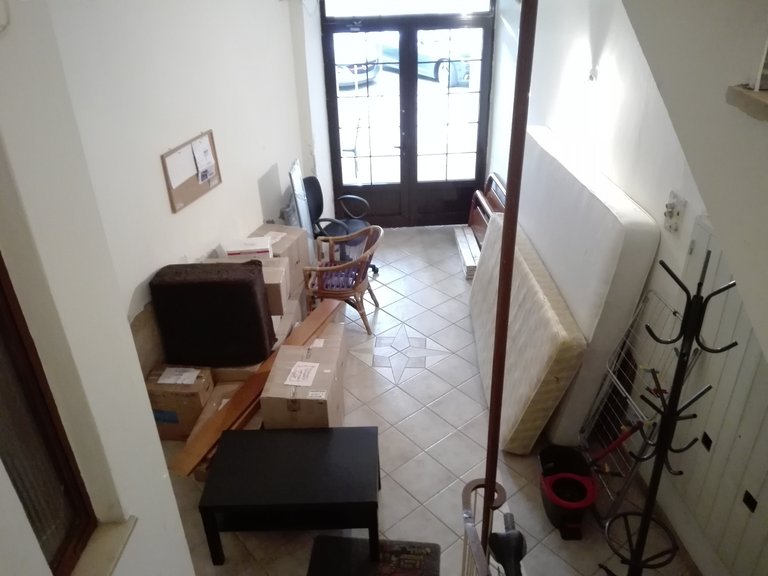 We stored all of our old stuff in my girlfriend's parents house here in Ioannina city and her parents are gonna ship them over to us once we find a new apartment in Thessaloniki.
We were packing things for over a week now and I feel so tired
Here are a couple more shots from what we were up to the past week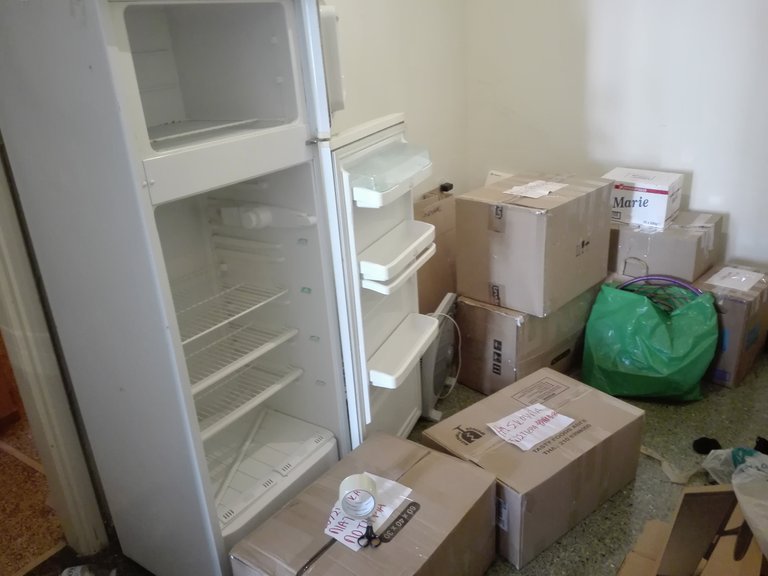 Cleaning the fridge was the worst part, I swear 😅
Removing every single self from the fridge, wash and decontaminate it?!? Daaamn fridge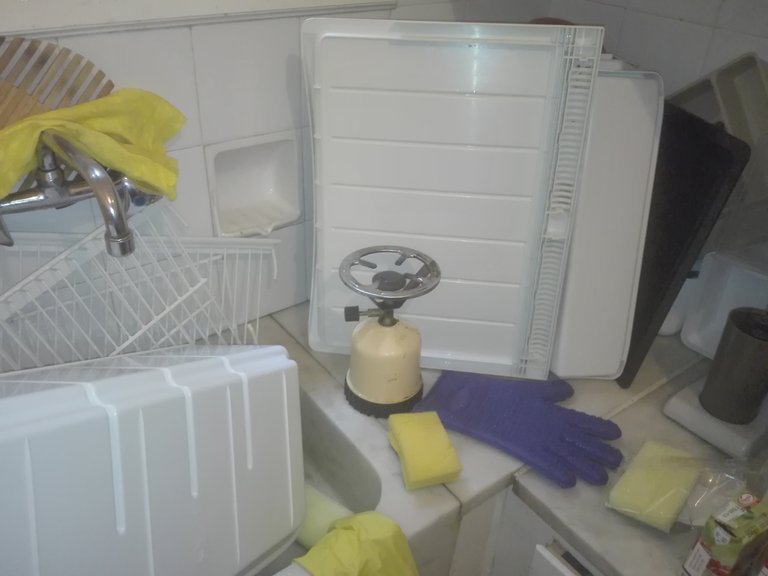 Another hard thing we had to do was to remove the pole my gf practices pole dance on.
She has lost the manual so we had to search online. Instructions were easy to find but removing that thing wasn't 🙅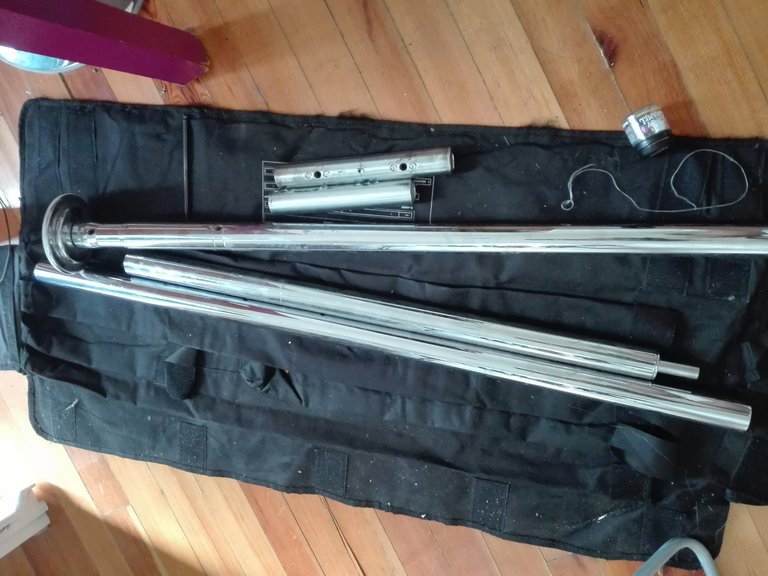 Our old apartment looked so weird once we finished moving everything out of it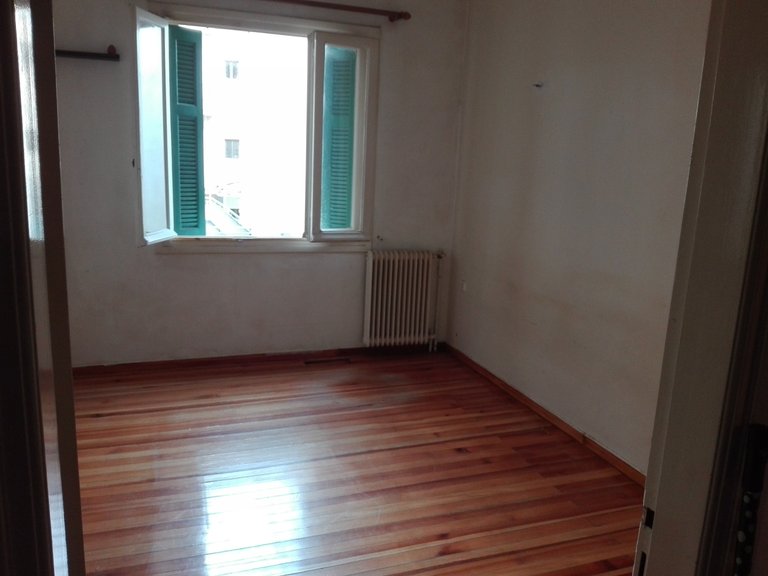 I think that the worst part is finally over and it's finally time to follow a new path in life.
It's 22:20 right now and I have to wake up at 4:30 so I can be ready to travel around 5:15.
Did I mention that we will ride a tanker to Thessaloniki? Hell yeah!
A friend of us who works in a big oil company has to be at Thessaloniki really early tomorrow and he volunteered to take us with him.
I've never rode on a tanker before so I am really hyped lol.
---
A New Life
A new life awaits me and @illusivelf and we are willing to take the risk.
I won't go I to details about the reasons we decided to move cause I already wrote them down in one of my previous blogs.
I've got to admit that I am feeling a bit scared but my excitement beats the hell out of my fear hahaha.
I am not the type of person that loves changing things in his life but I am definitely the type of person who loves challenges so here I am trying something new.
The small but beautiful Ioannina city have nothing more to offer me so I am willimg to take the risk and move to a bigger city so I can chase my dream.
Let's see how that plays out my friends...
---
I have to go now guys cause I am really really tired and I've got only 6 hours left to sleep so I better make the best out of it lol.
Thank you all for your support. As a full-time online hustler, supporting my content allows me to keep doing what I love.
Much love to everyone and always have fun.
@Knowhow92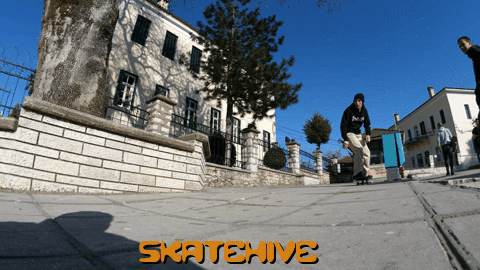 Find me Here
🏡 Hive: https://www.peakd.com/@knowhow92
📹 Youtube : https://www.youtube.com/channel/UCJTNnvAHca8jcxaBpWn-bzA
📱 Twitter : https://twitter.com/theocharis_ch
☀️ Lbry : https://lbry.tv/@knowhow92:d
📷 Instagram : https://www.instagram.com/haris_housos/
☕️ Ko-fi : https://ko-fi.com/knowhow92