Good day guys!
This is my entry for market Friday by @dswigle.
Let me show you how this restaurant is running during this pandemic. Last month I went to this restaurant called Yasuragi Japanese Cuisine. Their Business hours are from 10:00 am to 7:00pm. This restaurant was only for take out, pick-up and delivery. It wasn't opened yet for dining in.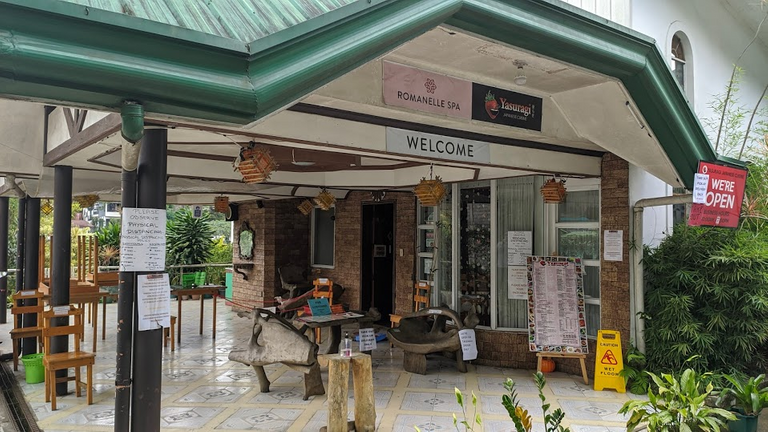 As soon as you enter the entrance, you would see these markings in the floor that says GUEST and GRAB with arrows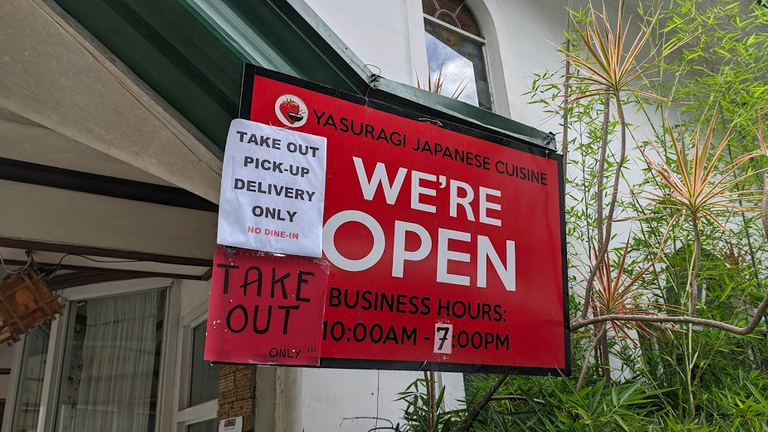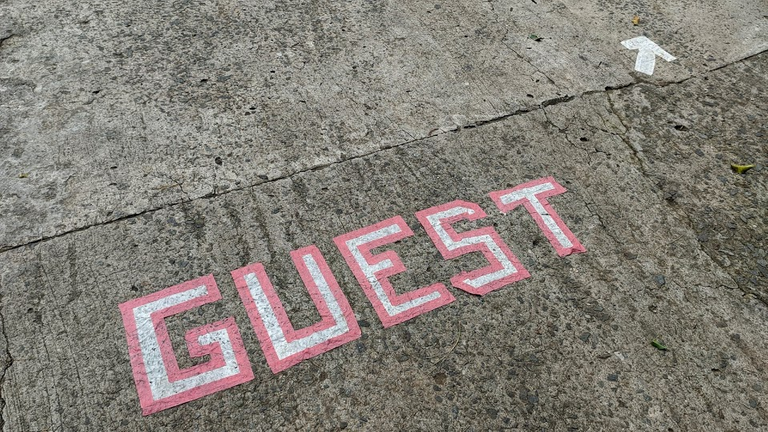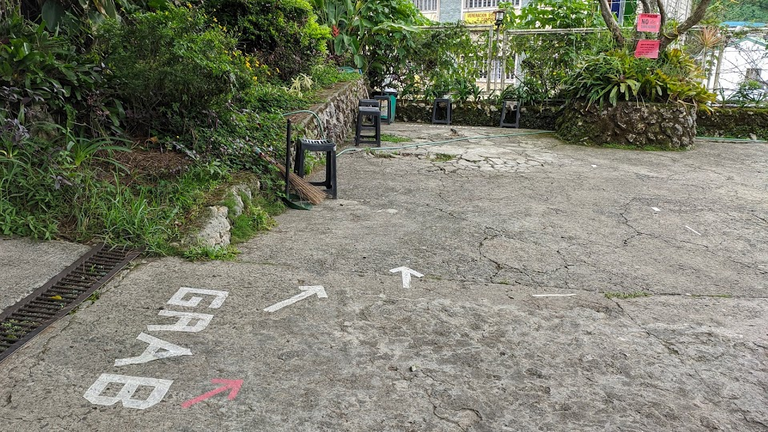 ---
Apparently, they are separating where the people could wait while waiting for the orders. The grab drivers of the food app would stay in these blocks of chairs.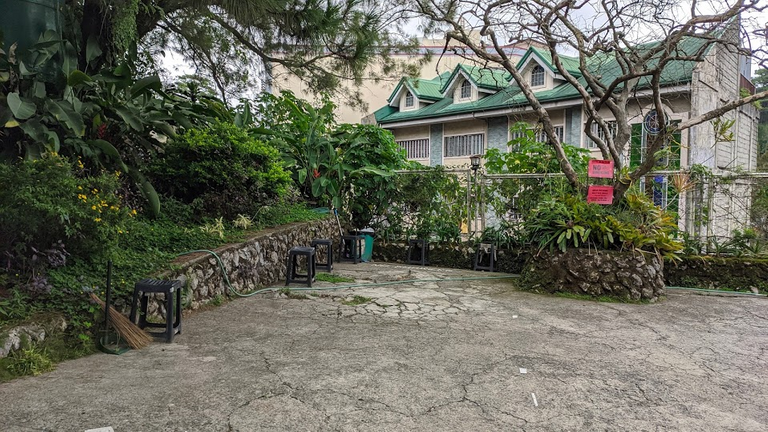 The establishment is encouraging the people to use the alcohol that's on top of this wooden stool.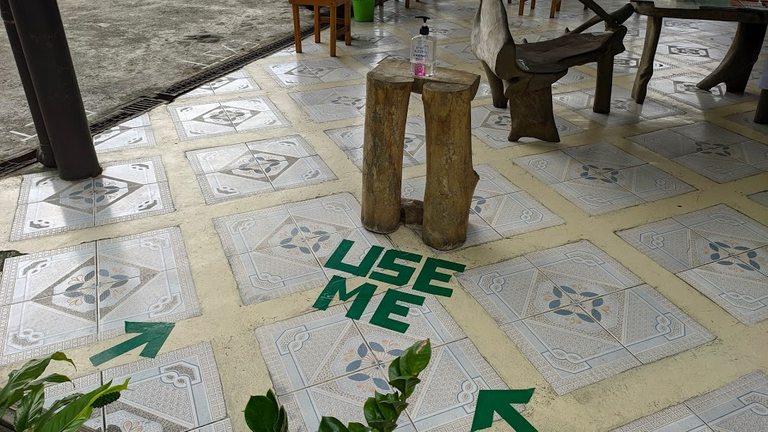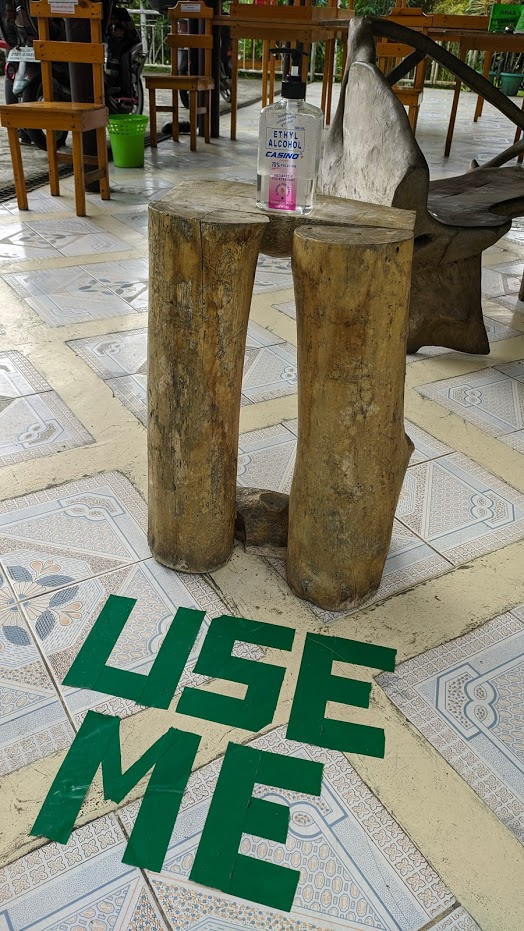 Before ordering the meal a waitress sprayed my hands with alcohol and took my temperature. Afterwards she to me to log in my details. They were asking for our Name, Address Contact number and, Time in and Temperature.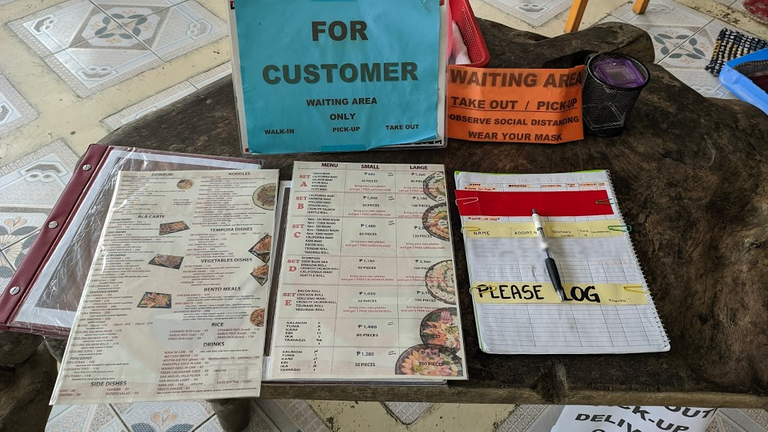 When ordering the food you can use the menu in the table or look at their huge sign. I still think it's best to know what you're going to order before going to this restaurant.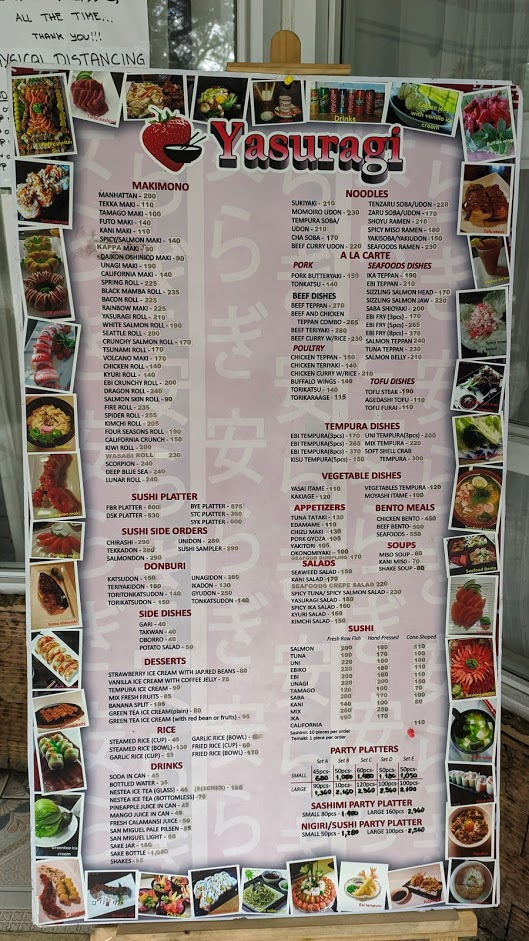 After ordering I was walking around the place. The advantage of it is that it's an open area. Here are some signs of the restaurant. They are telling us to observe Social Distancing at all times. They even put the penalty of not following the Policy. Not only will the individual be penalized but also the establishment.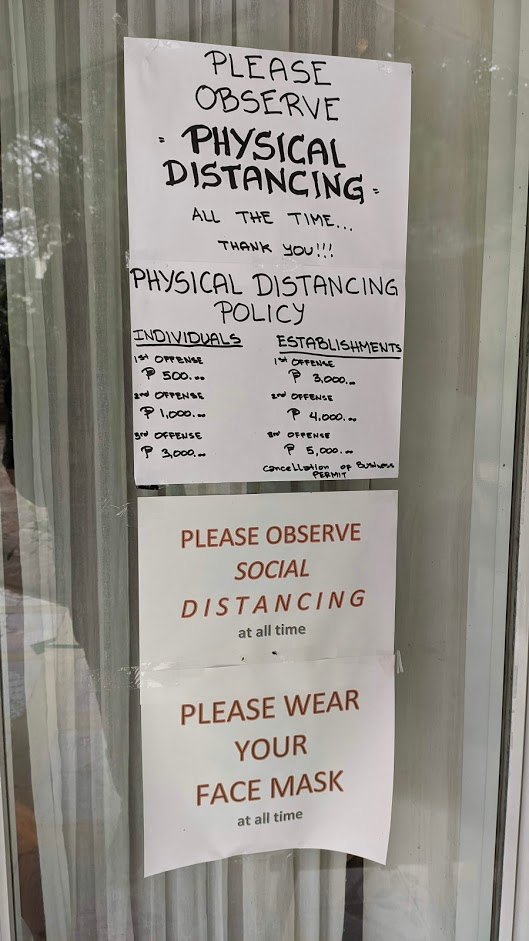 I took some photos of the flowers that were present inside their establishment.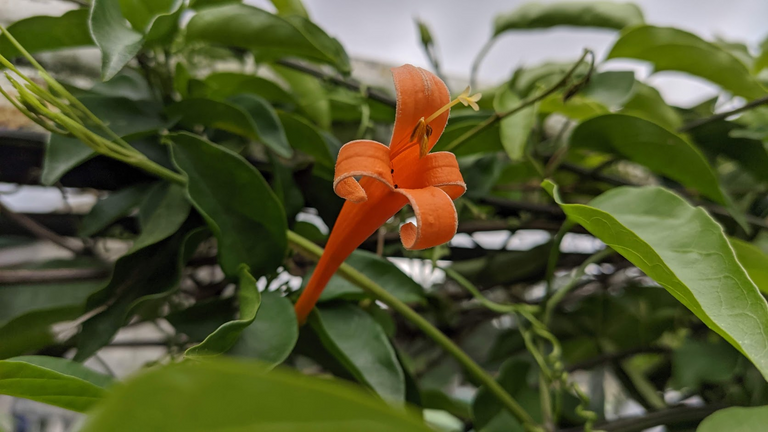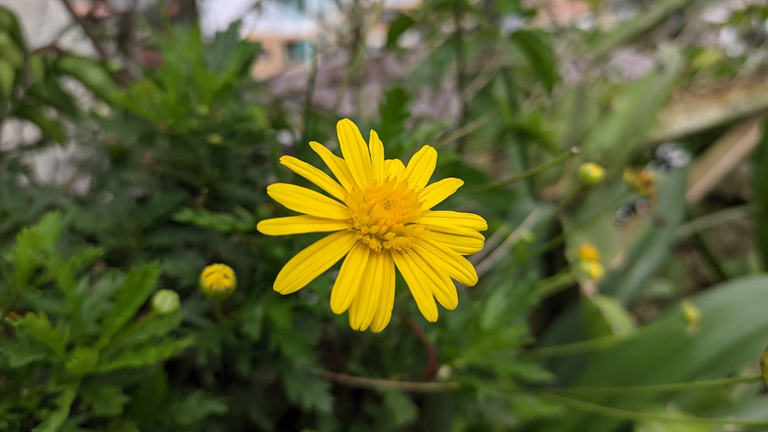 ---
They also had a lot of trees inside. But too bad , I think that one of their trees was already dead, though it still looked cool to look at it especially the branches.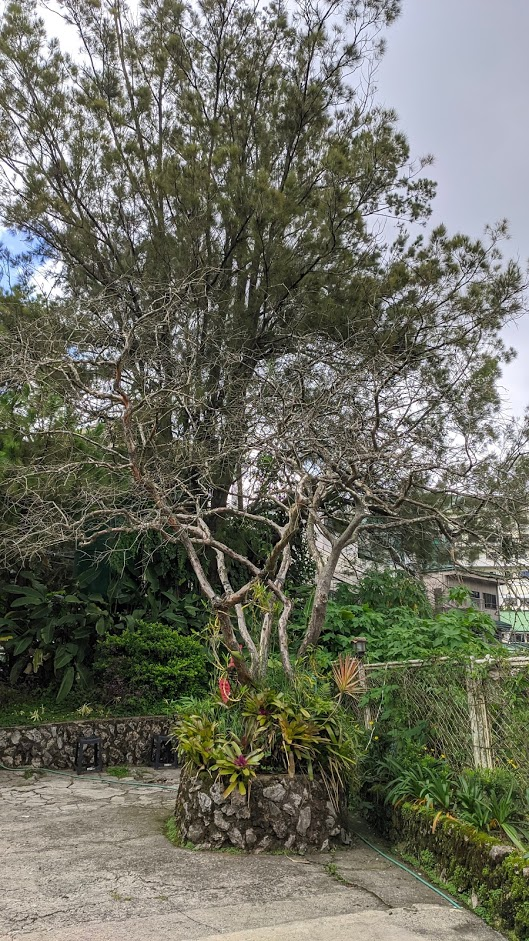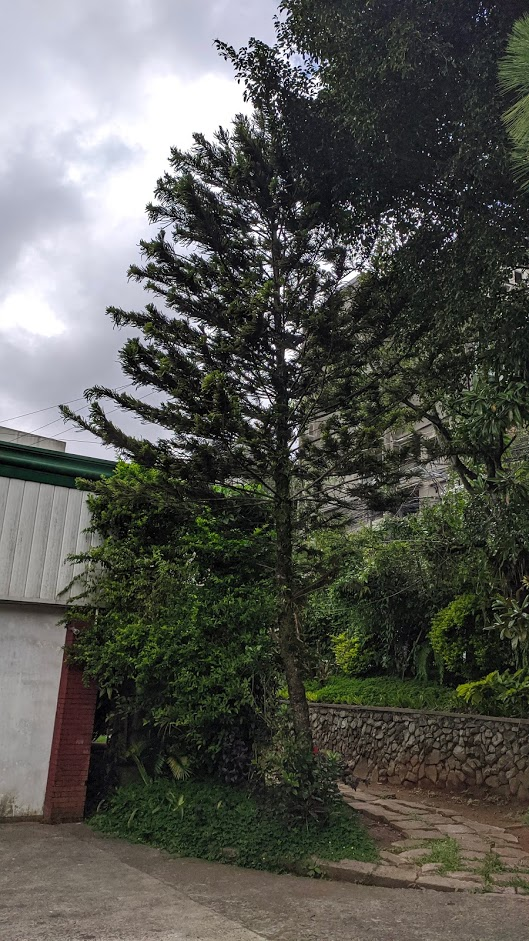 ---
They also had decorations where their plants were. They had dwarves and ducks surrounded by mushrooms. I was looking for the other 2 dwarves were probably still searching for diamonds and rubies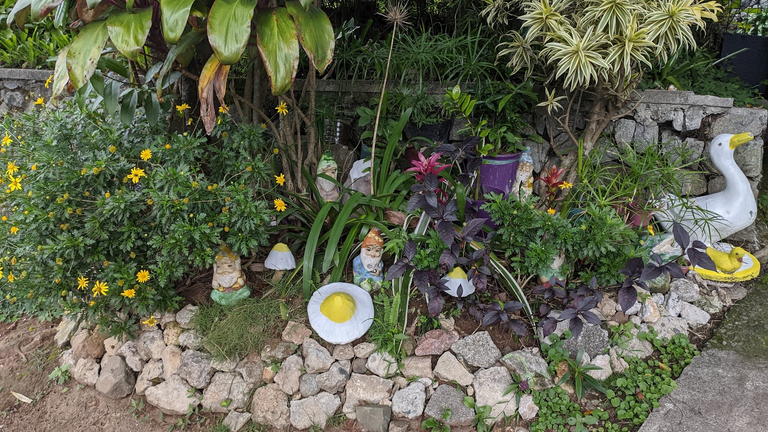 There was also a pathway, I never entered it yet because I wasn't too sure if it was a restricted area.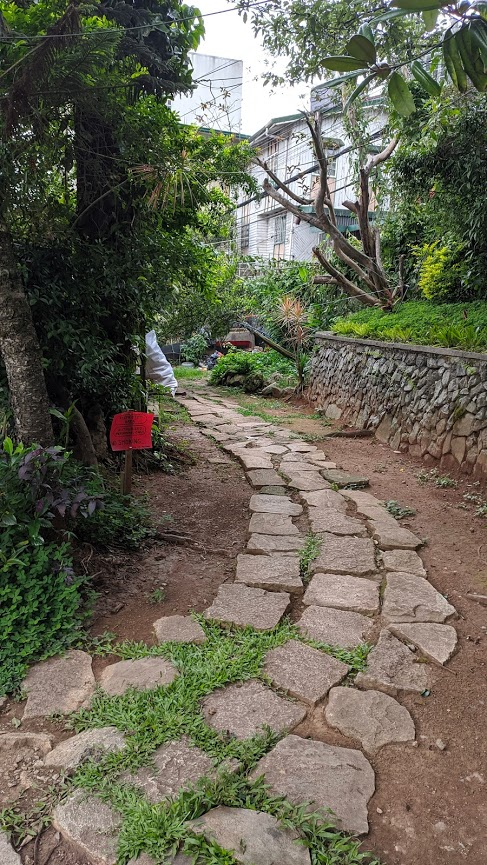 The item that I ordered was wrapped in plastic bag. As soon as I opened it, it had a plastic lid.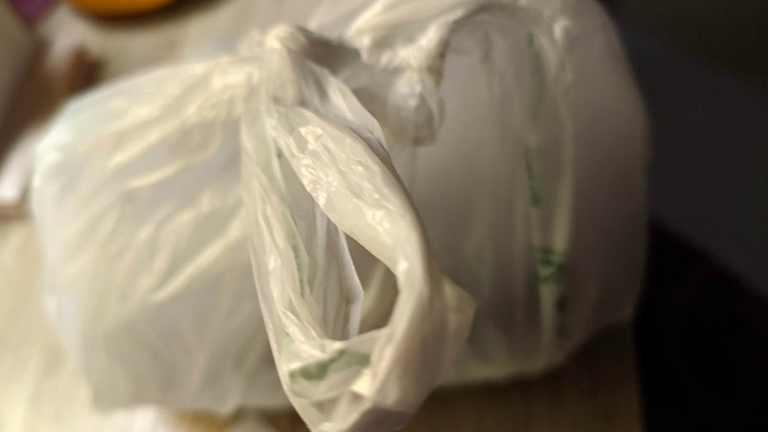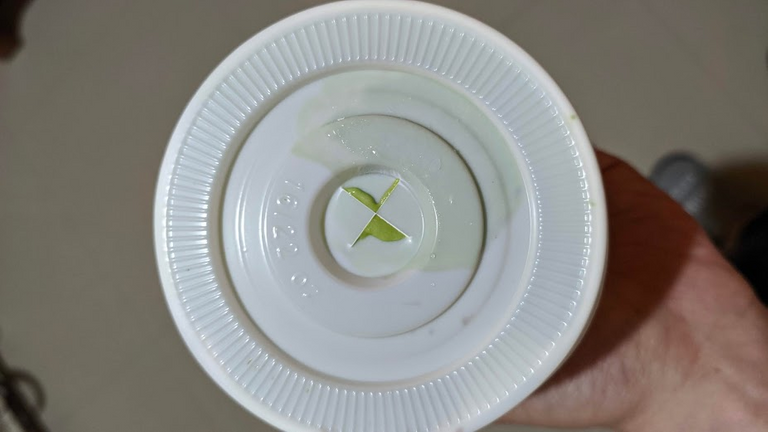 ---
Here's the food that I ordered. Matcha Ice cream with red beans. I bought this so we could eat it with my girlfriend. This is one of her favorite ice cream because it had a well balanced taste. The beans really complimented the ice cream. The ice cream was rich and delicious. One cup costs 85 php or that's around 1.72 United States Dollars. It's really worth it because of the taste.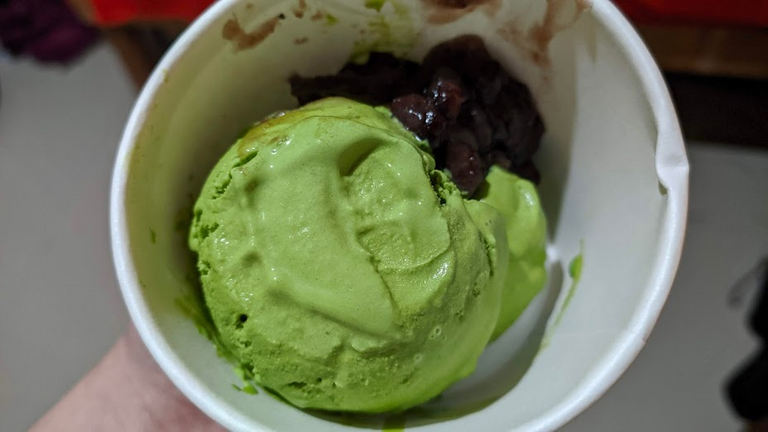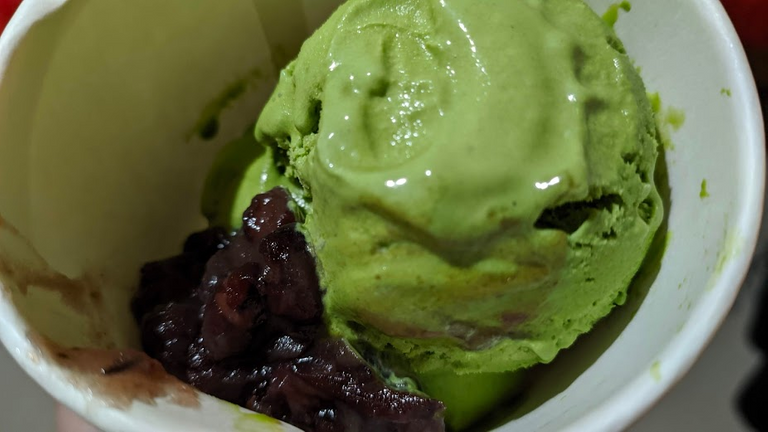 I'm really glad that this restaurant is doing their best practicing the New Normal during this pandemic. I really hope that it will end soon.
Thanks for reading and Stay safe always!
The photos used in this post are owned by me .

EARN BITCOIN CASH BY CREATING AN ACCOUNT HERE AND POSTING

Animation by @zord189