Greetings community,
My name is Nely P, many of you already know me, since I have been active on Steem and Hive since 2016 and have had the pleasure to meet and interact with many users in the community from the very beginning.
After all this time and after being part of many (sub-)communities, I can tell when I find one that is simply something positive for users, and when it is real. When we started the GOAT Gang, it was just for fun, to have a place to talk about games and to find users with similar interests. After a few months we realised what we all have made so far. We have a continuously growing, fun and most importantly, a real community where we can talk about anything, where we play games and watch movies together, and also help each other every time we can. We are not here for personal gain, it is just because we want to, because we like to spend time together, connecting through a common ecosystem.
At this point, we felt that it was time for us to make something bigger, because we deserve it. This is why I am very happy to present to you today our two GOAT Gang proposals, which I hope you will like and support:
Growth proposal for the Hive ecosystem: https://peakd.com/proposals/135
Prize system for user retention: https://peakd.com/proposals/136


---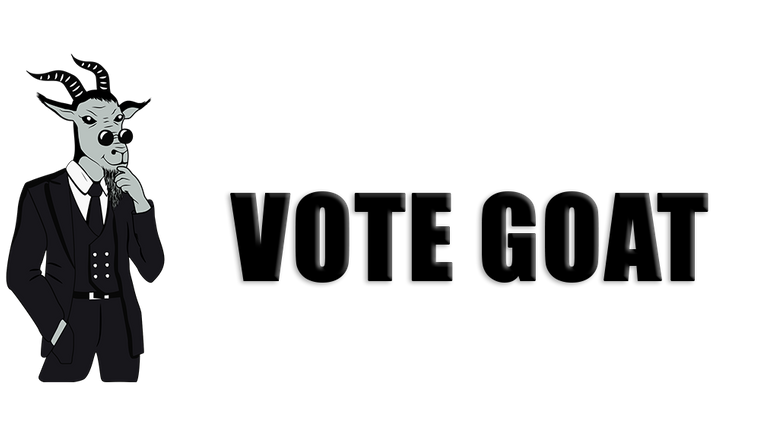 ---


Saludos comunidad,
Mi nombre es Nely P. Muchos de ustedes ya me conocen, ya que he sido un usuario activo, tanto en Steem como Hive desde 2016 y he tenido el placer de conocer e interactuar con muchos usuarios de la comunidad desde sus inicios.
Después de todo este tiempo y de ser parte de muchas (sub-)comunidades, puedo distinguir cuando encuentro una que es simplemente algo positivo para los usuarios y cuando es real. Cuando comenzamos GOAT Gang, fue solo por diversión, para tener un lugar donde hablar sobre juegos y encontrar usuarios con intereses similares. Después de unos meses nos dimos cuenta de lo que todos habíamos creado. Tenemos una comunidad en continuo crecimiento, divertida y, lo que es más importante, una comunidad real en la que podemos hablar sobre cualquier tema, donde jugamos y vemos películas juntos y, también, nos ayudamos mutuamente cada vez que podemos. No estamos aquí para beneficio personal, es solo porque queremos, porque nos gusta pasar tiempo juntos, conectándonos a través de un ecosistema común.
Llegados a este punto, sentimos que era hora de hacer algo más grande, porque lo merecemos. Es por eso que estoy muy feliz de presentarles hoy nuestras dos propuestas GOAT Gang, que espero les guste y apoyen:
Growth proposal for the Hive ecosystem: https://peakd.com/proposals/135
Prize system for user retention: https://peakd.com/proposals/136