Whew! I really worse myself out
Today mommy and daddy gave me a treat. We got into the big bathtub and they put this tube thing around my neck. I have to say, I didn't know about it at first, but after a while I was really enjoying it.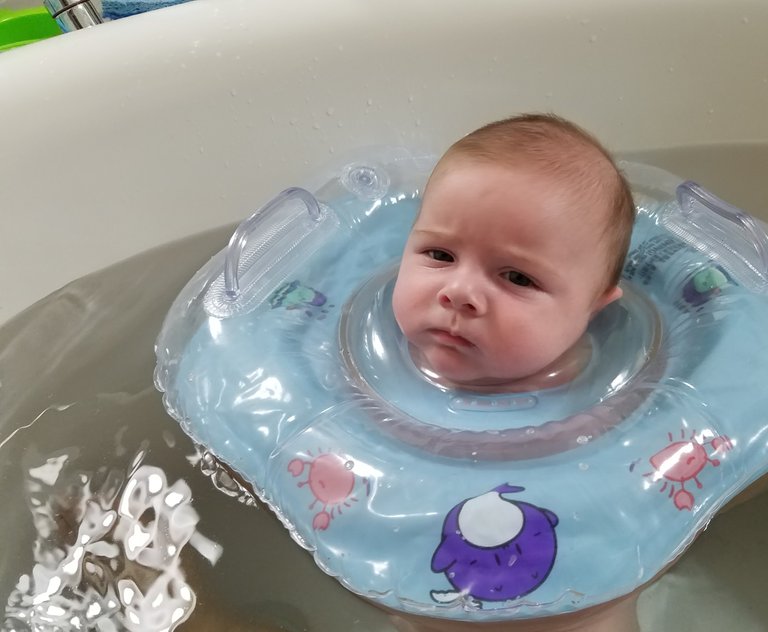 After about 5 minutes, I was flapping my arms and legs and swimming around like a champ. I was cooing and giggling, making all manner of strange noises.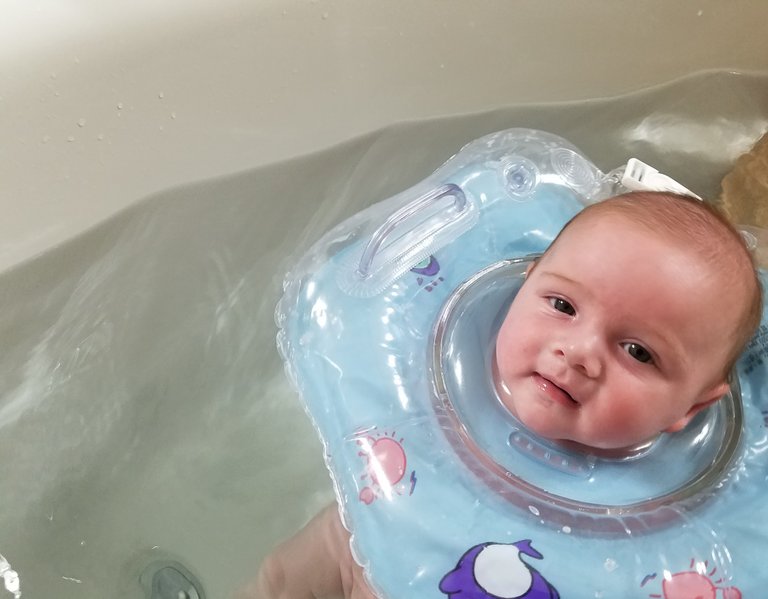 Of course it didn't take long before I was fed up. I start to flail around aggresively and scream at the top of my lungs. My parents left me in there for a few more minutes so that I could wear myself out. Of course it worked quite well! I slept all night, and a good portion of the next day!
So basically they tricked me. Oh, well! I am looking forward to my next swim!