Here Goes My First Post!
Hello World! I am @little-ricky. My dad, @nuthman created this account just for me so that he could blog about my journey through childhood. Someday, this account will be all mine and I'll be able to take it over.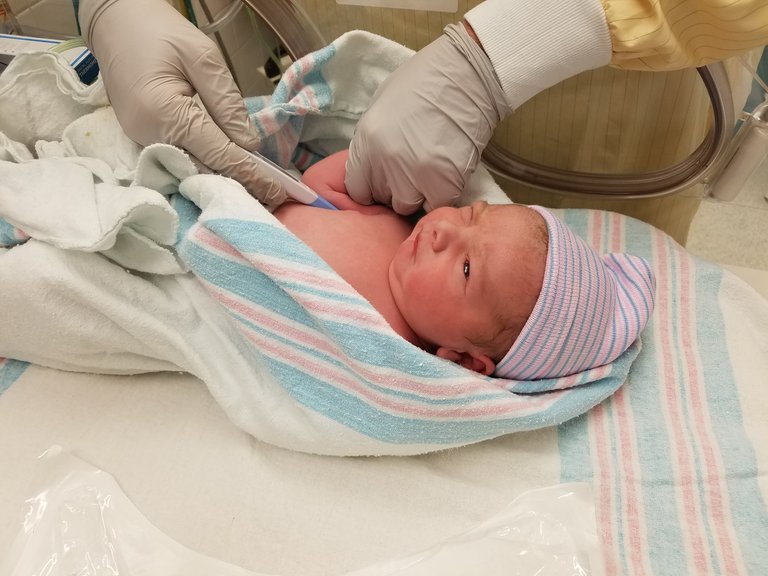 It may be a little awkward at that point, as I won't be so little anymore, but we will deal with that issue when we get to it.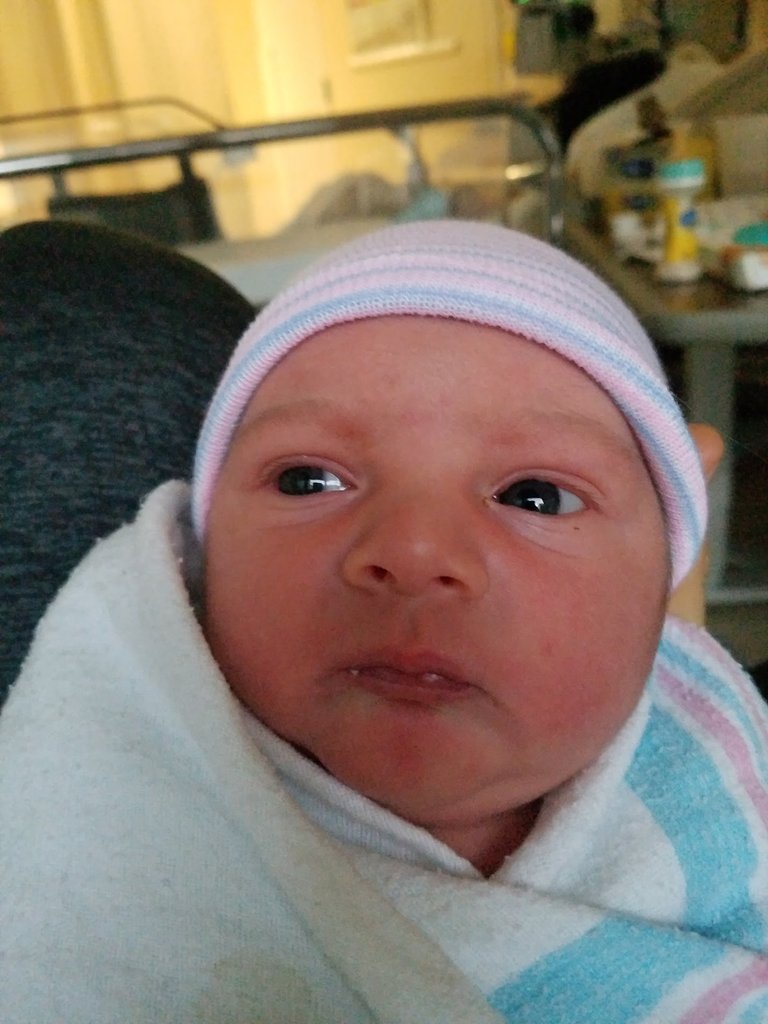 I am just over a week old, but am already enjoying life here with mommy and daddy. So far, all I've done is eat, sleep, poop and pee - as well as a little bit of crying and grumbling here and there. If Once in a while, I'll let out a little smile but I try to use those sparingly, at least for now!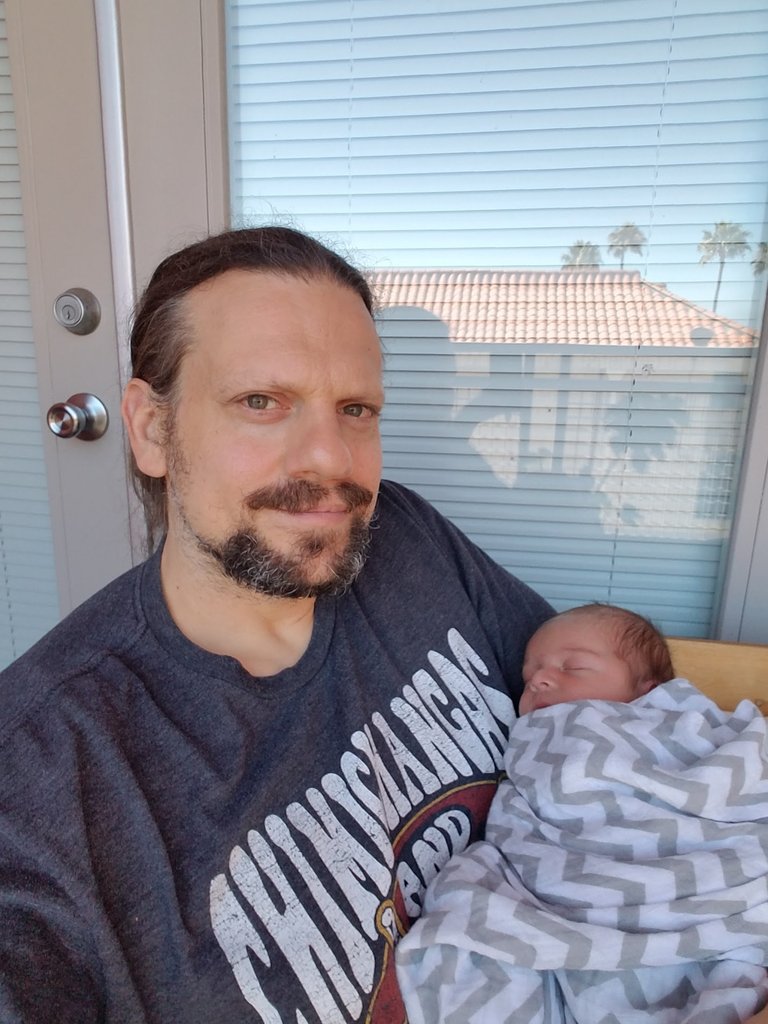 Four days ago, I went to the pediatrician's office for the first time ever! I got a clean bill of health. Can you believe it? They checked all of my body parts and it all checked out.
Daddy is starting to weird me out a bit, because every time I open my eyes, he's lurched over top of me with a big creepy smile. I know he means well, but give me some space, man!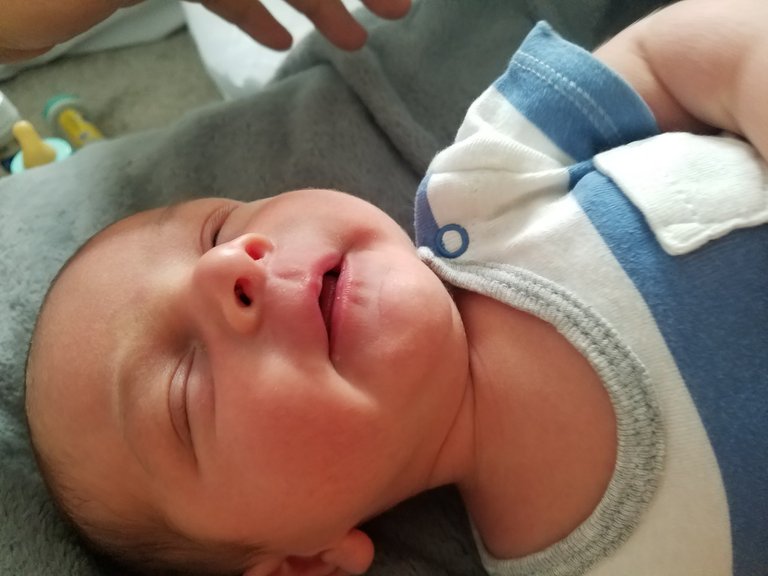 Today daddy finally got around to putting together my Pack-and-Play. He seems to be walking around like a zombie these days and it took him way longer than it should have.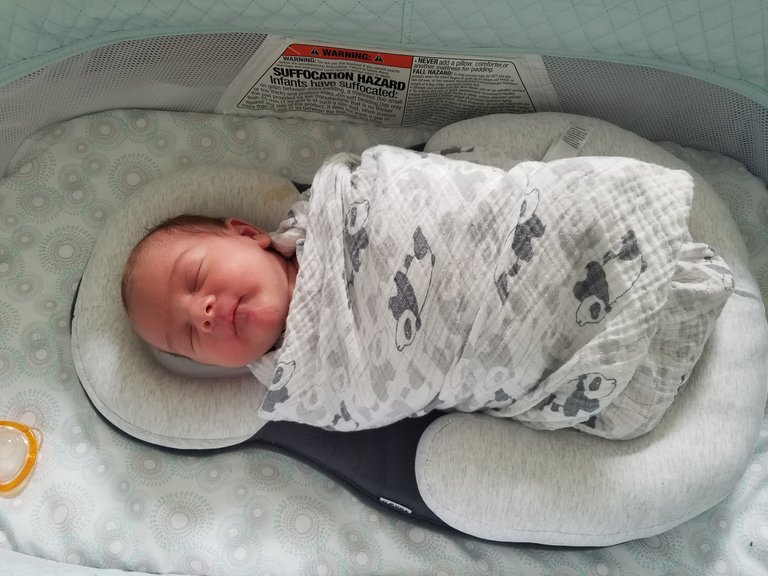 I wonder what's been keeping him up at night? I don't see any problems... In fact, I'm sleeping just fine!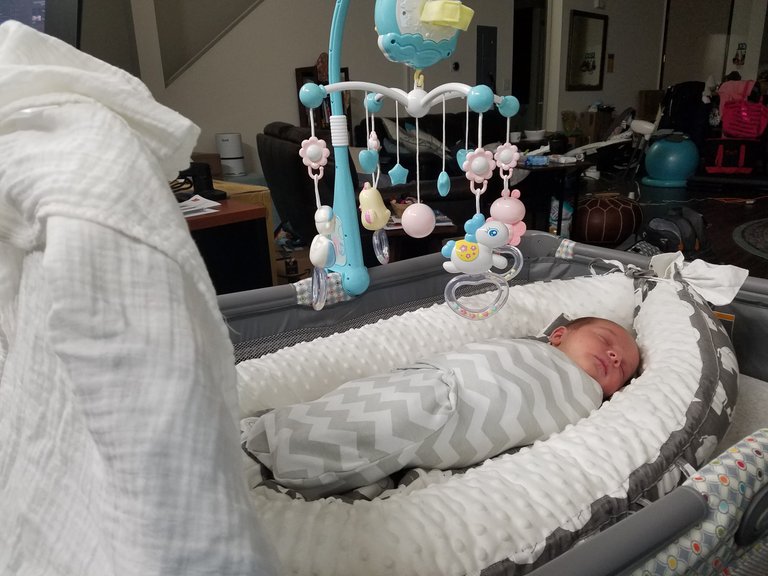 Mommy mounted this weird thing to the side of my bed which spins around and makes a lot of noise. I was mesmerized for a few minutes, but then it started to sing at me and I wasn't having it. Mommy turned off the music and I conked out light a light!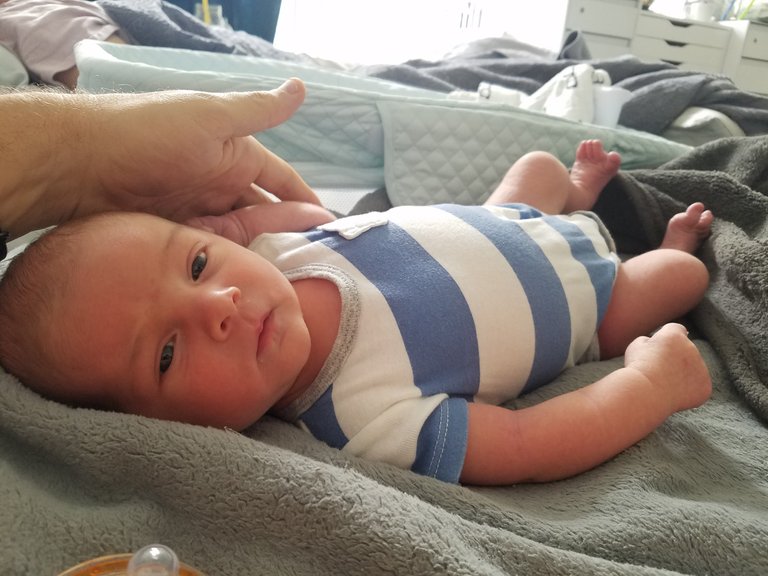 Well, that's all for my first post! I looking forward to sharing my adventures here on Hive! Please follow me, read my stories and comment below - someday I'll be able to read them!