Have you tried D.Buzz 3.0? It's magical & works better than Twitter!
---
I'm not kidding guys. This is some next level stuff. The only other places I've seen similar snappy & fluid performance is https://beta.leofinance.io and https://www.publish0x.com Twitter hasn't even been close to this level of performance in my experience. To be fair Twitter is dealing with 330 million monthly active users.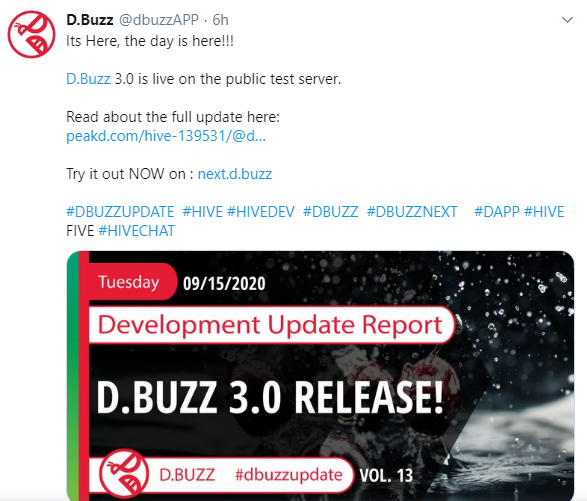 Features
Image Upload
Hive Keychain login
Posting Key Login
Desktop View (full)
New Themes
Cleaner interface
Faster loading and processing!
---
Using it with "Daylight" theme
---
Using it with "Nightshade" theme
---
Using it with "Granite" theme
---
---
---
I didn't know about @dbuzz Dapp
---
Answer the question at dpoll.xyz.