HBD Above $1 For Last Few Days - How Did You Take Profit?
---
Hive is home to most awesome of all stablecoins! We've had it break the peg so many times! This is not UST type race to bottom. When HBD break peg - it's usually going up. How many other stablecoins claim that???
It's pegged to $1
It's backed by Hive
No need to have crypto locked up like DAI
Rarely go below $1 - comes back up soon
Get to be worth $1 semi-regularly
20% APR - Actually sustainable!
Who on Earth will call it a bad deal? I'm not sure any sane person can call it bad.....
Last Week - Note The Red Line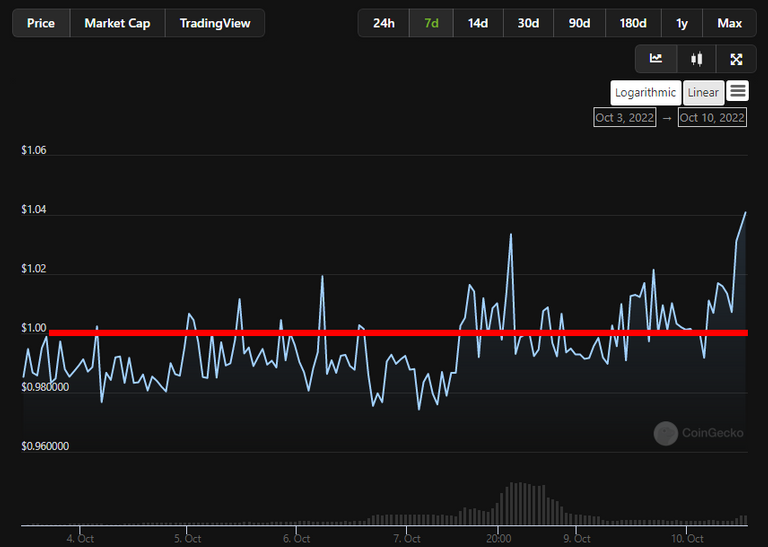 HBD Lifetime Chart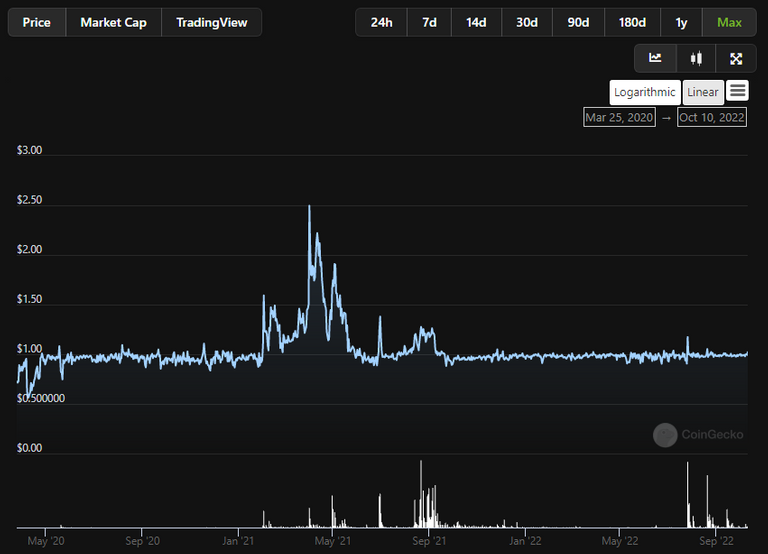 It's easier to bring prices down that bring them up. All you need is sell. This is the opposite of problem most stablecoins have. I'd say it's a nice problem to have.
SBD Looks Even Crazier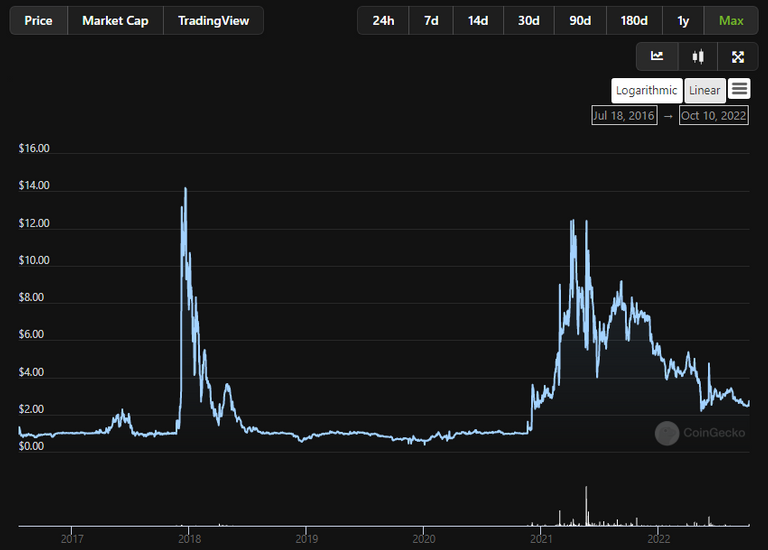 Remember those old days. SBD haven't come DOWN to $1. Imagine having that trouble. Without HBD Stabilizer we could be having the same problem: USD pegged Stablecoin that's worth few bucks instead of $1.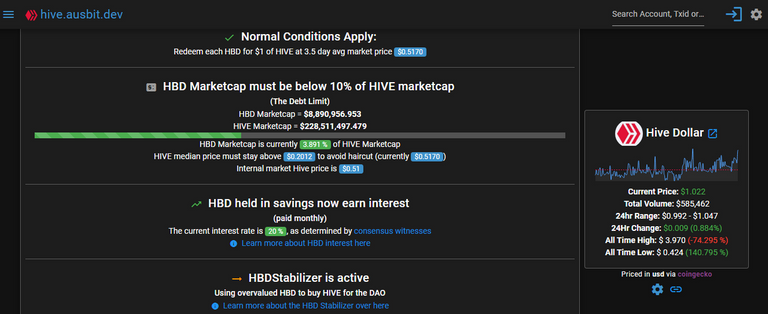 You can track important data related to Hive/HBD health. @ausbitbank is the dev behind it. He's got a witness if you wanna show some support. He's one of oldest members of Hive community. Keep the page bookmarked for future use. Who knows when you'd need it :)
---
I'm lazy - Didn't do anything!
---
Sold for other stablecoin/fiat
---
Bought more Hive with it!
---
---
I'm in CUB, pCUB Farms. I'm always making profit!
---
Locked up earning 20% APR
---
Answer the question at dpoll.io.