No Loss Lottery - Are You Invested? Have You Won Any Prizes?
---
2 days ago No Loss Lottery sold it's 5000th ticket. Some time ago I had bought a bunch of tickets. Today it finally paid off. Before that.... here's how the lottery/investment work:
You can get your LEO back anytime! As long as you have LEO invested - you get to be part of lottery draw. It's basically a savings account with a fund twist for how you get your interest paid :)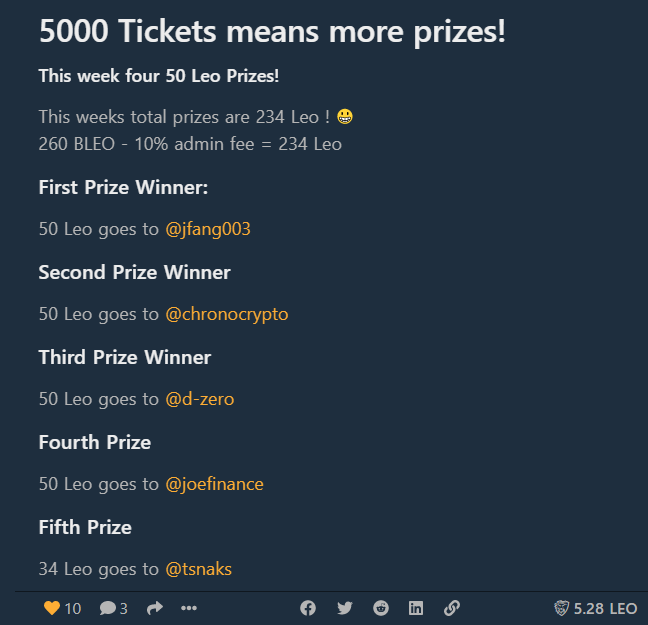 ---
---
I invested - No prize wins yet
---
I'm not interested in No Loss Lottery
---
I plan to invest in No Loss Lottery :)
---
I had no idea about this!
---
Answer the question at dpoll.xyz.