Did Changing The RPC Node Fix Your Splinterlands Gameplay Issues?
---
The previous poll had few mistakes and @dpoll doesn't let me edit. So I had to repost the edited poll. Sorry for the inconvenience
I have become unable to select and teams for @splinterlands and I finally figured it out to be an error with the HIVE nodes. The official tip from Discord was this:

This tip did not work for me. I'm doing fine on other front ends. I just can't select teams for @splinterlands I'm making this poll to get an idea about the situation. I have also come to notice that amount of HIVE Nodes that is shown on Keychain has gone down to a mere 4 RPC Nodes.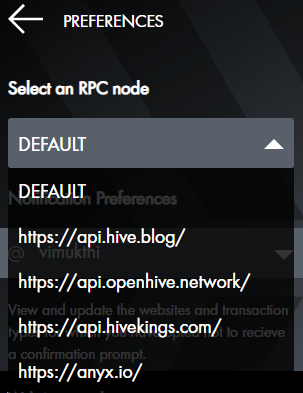 ---
I Never Had Any Issues To Begin With
---
Yes, It Fixed The Issues For Me
---
It Fixed The Issue First, But It's Not Working Anymore
---
It Didn't Fix Any Issues For Me
---
---
Answer the question at dpoll.xyz.