Did You Sell Your HUNT Tokens Before The Correction? Now It Is My Largest Cryptocurrency Position
---
@steemhunt started out as a blockchain competitor to Product Hunt. It is mainly a Korean blockchain project. Soon they moved towards even more DAPPs. Currently there are 4 DAPPs and they have made some good tokenomics.
I predicted at least 10 cents for HUNT after my initial research into the @steemhunt which became very soon in a very short time span. I have also mentioned in those nearly ancient articles that the point I would start selling would be $1. I still don't see a great reason to change that price target.
Alexa Rank For Those Who Are Interested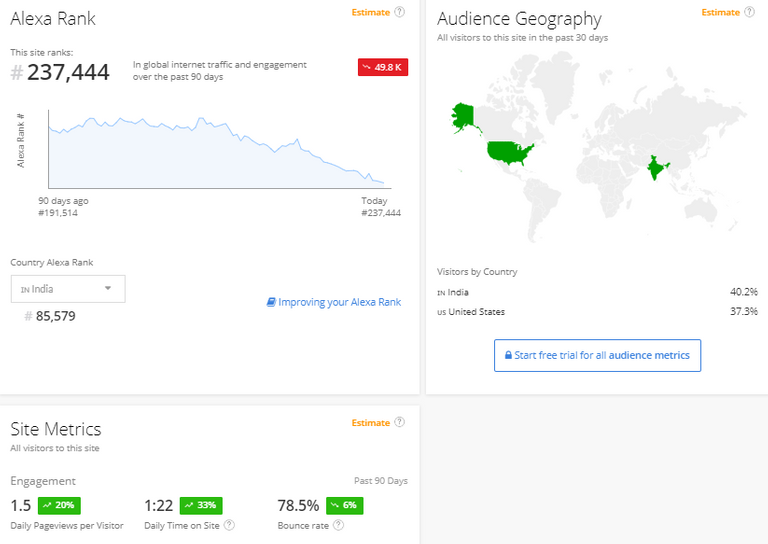 List of HUNT DAPPs
HUNT is currently operating on three platforms:
STEEM
Blockstack
Ethereum
-28.0% Last Week | Possible Bull Run In Making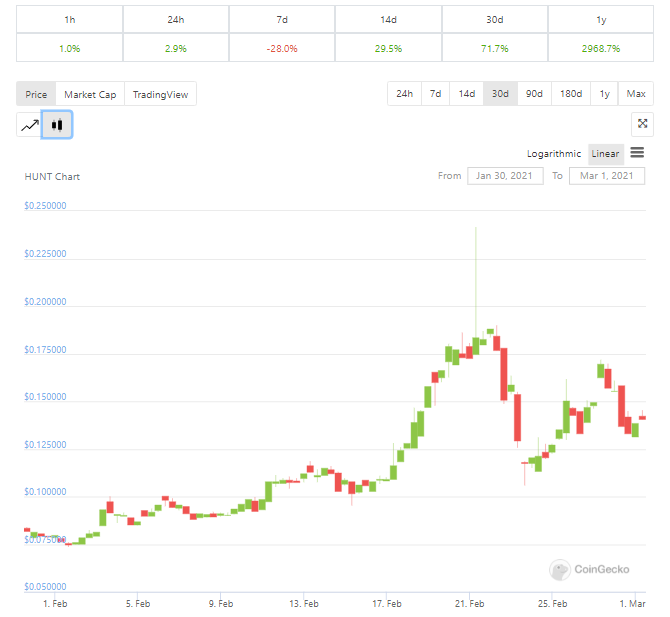 I did not do much real technical analysis work as I plan to HODL anyways. Keep in mind that HUNT at one point had 3 times the trading volume of HIVE. Don't ignore this project. There is so much potential and not much competition I can see.
First Move Advantage Is Greatly Important
I have not spend too many ours dogging for similar projects to what @steemhunt is offering. You are welcome to search around and inform me in the comments if you know any other project that has made similar level of progress as https://steemhunt.com and https://nomadtask.com (I don't really care much about the other two projects.)
Crowdfunding May Become A Thing With HUNT
There is power in bringing several projects together to create an ecosystem with a single Token with good tokenomics. There are already blockchain crowdfunding projects and none of them are taking off in a big way. HUNT with its additional DAPPs may eventually be able to pull off a more successful crowdfunding platform.
HUNT Token Is My Current Largest Cryptocurrency Position

The above image is from last week when I wrote the article "Thou Shalt Not Underestimate The Airdrop!" I have not boght a single HUNT in my life. All of these Tokens are from being a part of the project since its early days. You can say I knew this project when it was a baby and this is my reward for sticking with it this far.
---
I Didn't Sell Any Hunt Tokens
---
I Sold Some of My Hunt Tokens
---
I Sold All of My Hunt Tokens
---
I Never Had Any Hunt Tokens
---
I Had Already Sold My Hunt Tokens Before The Recent Events
---
I Didn't Bother To Claim My Hunt ERC-20 Airdrop
---
Answer the question at dpoll.xyz.