What Have You Done With Your @splinterlands VOUCHERs?
---
One of the best things about being part of @splinterlands has been all the Airdrops. The current value of SPS Airdrop has gone down significantly. I'm still HODLing and waiting for a $5 SPS. Beyond that I don't have too many hopes, but I would definitely welcome higher prices. The amount of daily SPS gained has gone down by ~30% for me. What I earn as staking interest has been more or less stable.
An Airdrop on Top of an Airdrop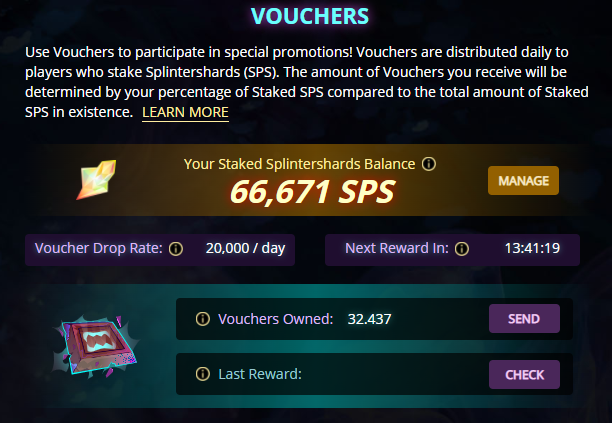 These VOUCHERs are currently worth $1.2444 in the market. I don't expect them to go down too much in value. I am expecting Riftwatchers to require VOUCHERs for purchasing. Those who are making bulk purchases have the ability to get $4 packs with each of these token. That is going to bring in a significant demand. Only thing I'm not sure is whether the inflation was too much or not.
I Have Sold Part of My Airdrop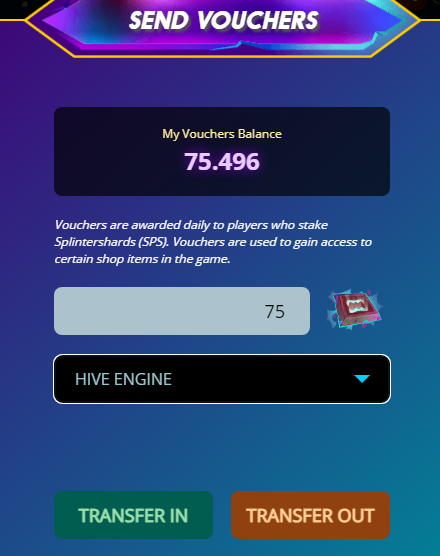 It turned out to be a good move since the current buy orders for VOUCHERs is 1.03700004 SWAP.HIVE. I am still HODLing some as I do plan to make more @splinterlands purchases in the future.

---
---
I Sold Part Of My VOUCHERs
---
I'm Selling All Of My VOUCHERs
---
I'm Not Getting Any VOUCHER Airdrops
---
Answer the question at dpoll.xyz.