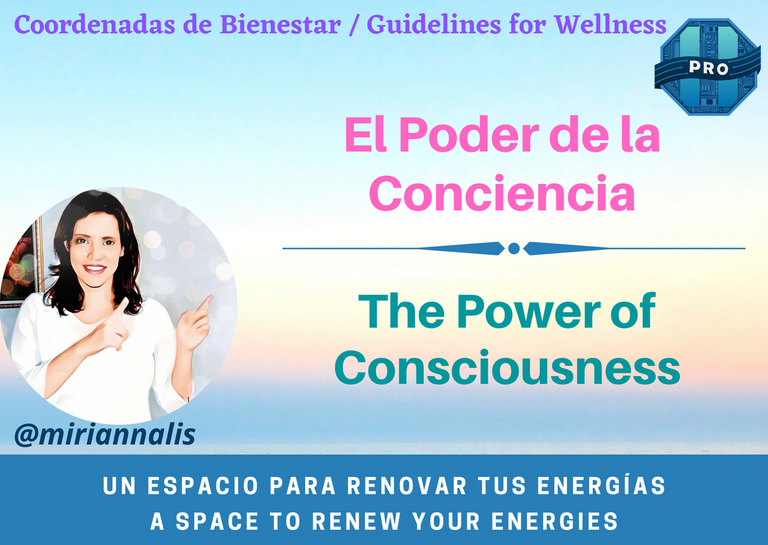 ¿Estás relajado en este momento?
¿Qué está ocurriendo dentro de ti en este instante?
¿Has hecho conciencia alguna vez de tus pasos? ¿De cómo caminas? ¿Sientes tu pisada? ¿Cómo es? ¿Fuerte, segura, dudosa, floja, acelerada?
¿Qué sientes?, ¿Qué tipo de pensamientos está produciendo tu mente? ¿Dónde hay alguna tensión?
Estas preguntas son más que interesantes. Quizá nunca nos las hayamos hecho. Si te animas a responderla ¡sería genial! Y aún más genial si dejas tus respuestas a ellas y unas actividades que @miriannalis nos deja en su magnífico post "Coordenadas de bienestar".
Nuestra cuenta estará dando voto positivo a los tres (3) comentarios más destacados. Así que no lo pienses mucho y participa antes que el post se venza.
El enlace a la publicación te lo dejé arriba, pero también lo puedes encontrar en el canal #iniciativas-retos-y-dinámicas.
Gracias por participar y comentar con conciencia y a favor de tu bienestar.
| @josemalavem | @mercmarg | @actioncats | @nanyuris | @tarot911 |
@mariale07 | @tripode | @eddiespino | @garybilbao
---
---
---

@aliento initiative by @eddiespino and @grisvisa

Haga clic en el banner para ser redirigido al servidor SMILE, o: https://discord.gg/d47KyHB
---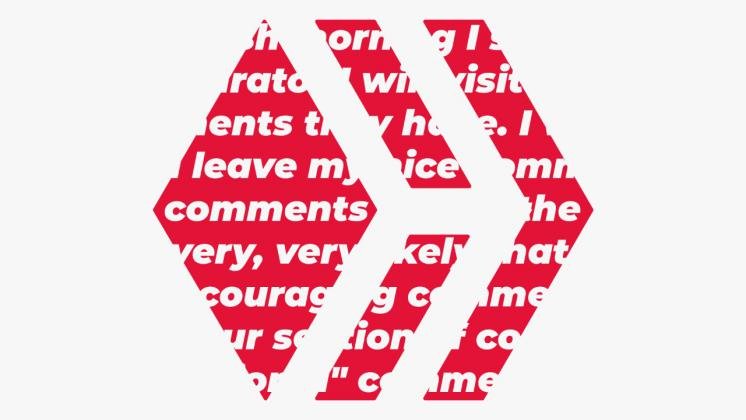 @elcomentador es un Proyecto de Curación de Comentarios. Nuestra finalidad es recompensar aquellos comentarios que aporten valor a las publicaciones y fomentar el hábito de comentar en Hive.
Si quieres saber más sobre nuestra filosofía y cómo optar a un voto por parte de nuestra cuenta, lee nuestro post de introducción y únete a nuestro servidor de Discord donde podrás interactuar con otros comentadores, educarte sobre el arte de comentar, enterarte de iniciativas y mucho más.
¡Te esperamos!
¿Quieres aprender más sobre los comentarios y su importancia?

Visita la etiqueta #hivecomments y vuélvete un experto.

---

---

No podemos dejar de mencionar a @theycallmedan por su apoyo con el trail para votar nuestros comentarios. Si deseas apoyar a este proyecto, la cantidad que aportes será bien recibida. Así tendremos más recursos para comentar y poder de voto (VP) para valorar los comentarios. Dando click en cada cifra que desees serás redirigido a https://hivesigner.com/ para delegar directamente.

Are you relaxed right now?

What is going on inside of you right now?

Have you ever become aware of your steps, how you walk, do you feel your step, what is it like, strong, confident, hesitant, sluggish, quickened?

What do you feel, what kind of thoughts is your mind producing, where is there any tension?

These questions are more than interesting. Perhaps we have never asked them. If you feel like answering them, it would be great! And even cooler if you leave your answers to them and some activities that @miriannalis leaves us in her great post "Coordinates of well-being"

Our account will be giving positive vote to the three (3) most outstanding comments. So don't think too much and participate before the post is due.

I left the link to the publication above, but you can also find it in the channel #iniciativas-retos-y-dinámicas.

Thank you for participating and commenting with awareness and in favor of your well-being.

| @josemalavem | @mercmarg | @actioncats | @nanyuris | @tarot911 |
@mariale07 | @tripode | @eddiespino | @garybilbao

---

---

---




@aliento initiative by @eddiespino and @grisvisa

Click on the banner to be redirected to the SMILE server, or: https://discord.gg/d47KyHB

---

@thecommenter is a Comment Curation Project. Our purpose is to reward those comments that add value to posts and to encourage the habit of commenting on Hive.

If you want to learn more about our philosophy and how to qualify for a vote on our account, read our introduction post and join our Discord server where you can interact with other commenters, educate yourself on the art of commenting, learn about initiatives and much more.

We are waiting for you!