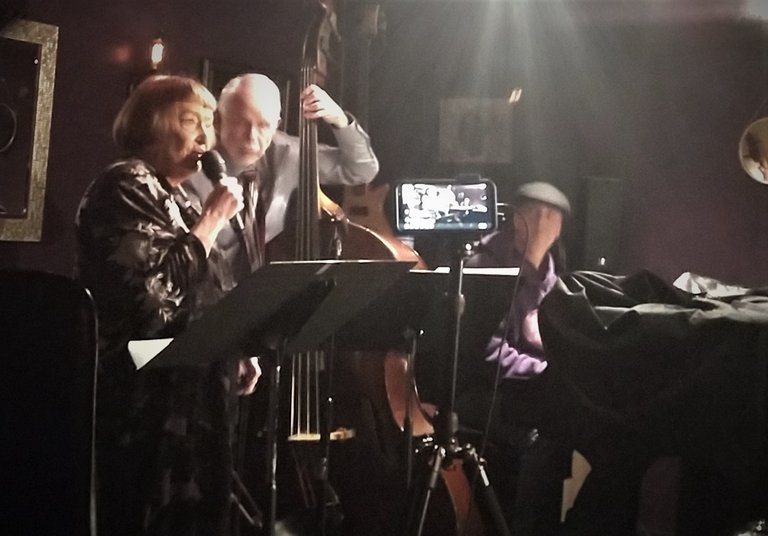 Sheila Jordan people. Ninety two years old. This woman knows where her fuel comes from, knows what nourishes her, and, in nourishing herself, she nourishes us.
I have been blessed with a tiny music club that refused to close its doors for very long. It has been bringing live music to its itty bitty part of the world, despite. The houses are downright wee. The atmospheres are downright mighty.
If you have not gone out to hear live music, I urge you to do so immediately. The benefits FAR outweigh any risks. Music being made now is extraordinary, transcendental. Heart powering. Life saving. Music awakens your self-healing abilities. Go.
I am one of the lucky humans who does not fear the breath of my fellow humans. Sheila Jordan is another. She is still living her passions, full out.
I was there when Sheila Jordan transformed a small basement into a vessel of love.
All things are now possible.