Many people are confused about the differences between vegetarians and vegans, they seem almost the same, so what is different about these two lifestyle, and diet, choices?
Some people choose to be vegetarians, or vegans, as a result of health concerns, environmental concerns, or concerns in regard to animal welfare. Both vegetarians and vegans have made a commitment to a lifestyle choice that mostly involves diet. Most vegans start out as vegetarians and perhaps veganism can be thought of as an extreme form of vegetarianism.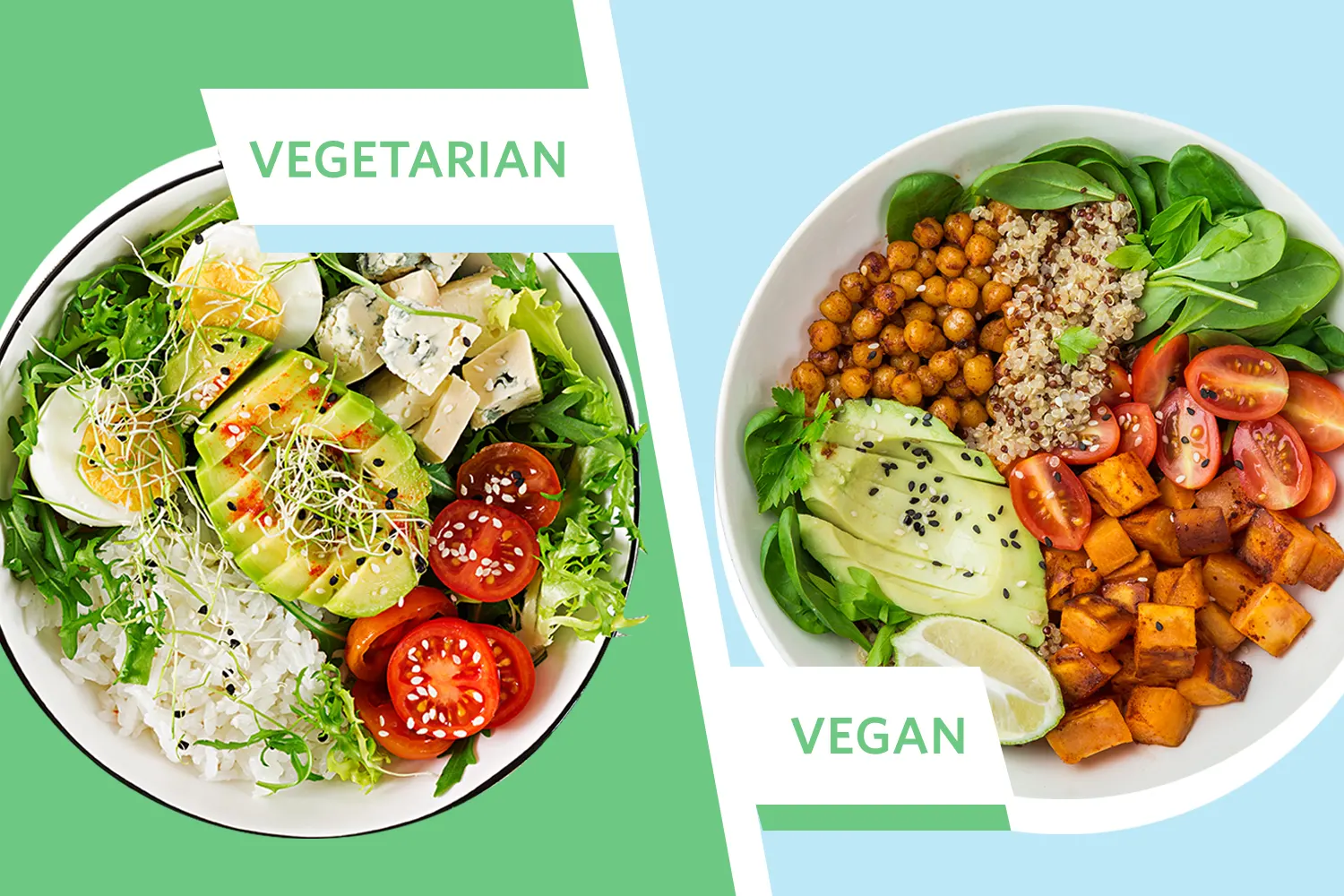 credit
Neither vegetarians nor vegans eat meat. Some vegetarians justify eating chicken and fish as okay, but these are not seen as "real" vegetarian. A vegan will not consume any meat including chicken or fish. Some vegetarians define themselves as "lacto-ovo" vegetarians and these people do consume dairy and eggs. Lacto-vegetarians will eat dairy products, and ovo-vegetarians will eat eggs. Vegans reject the idea that a person can be a lacto-ovo vegan; a vegan will not consume dairy or eggs.
Vegans are very concerned about how their foods is cooked, and will ask if restaurants cook foods in vegetable oils or animal oils, and will usually not eat anything if it was deep-fried in the same oil that any meat would have been deep-fried in.
The one product vegans are wishy washy on is honey, some consider honey as vegan, others do not.
Vegans are concerned about what they buy or wear. They will not buy leather clothing, furniture, or even cars with leather interiors. Vegans will definitely not wear fur or anything made from slaughtered animals.
Some vegans will not wear wool sweaters, wool socks, or other products made from animal derived fibers, others allow this since these fibers are harvested from live animals. A vegetarian might wear silk, a vegan would either not wear silk at all or would select Ahimsa silk.
Vegans do not use products that were tested on animals, nor will they use products that are made from animals, such as some lipsticks. Vegans would not take the drug Premarin or other pills that are made at the expense of animal suffering.
All in all the vegan may consider themselves more socially aware of cruelty in the food and product industry and have chosen an extreme way trying to avoid contributing to animal suffering, particularly death.
The Controversy
There are several controversies in regards to vegan and vegetarian diets. If a vegan owns a pet cat, ferret, or other animal that is an obligate carnivore, and feeds it a vegetarian diet this can be considered animal cruelty, however the vegan insists they are doing so to prevent animal cruelty.
Vegans who do not wear leather, wool, and so forth, are wearing synthetic (unnatural) products that may have a greater environmental impact than using natural products. Certainly wearing fur is cruel, but there is some debate about leather and wool, with valid points on either side.
In general the vegetarian is likely to be more concerned with animal welfare, while the vegan is often more interested in animal rights.
---
Posted on NaturalMedicine.io