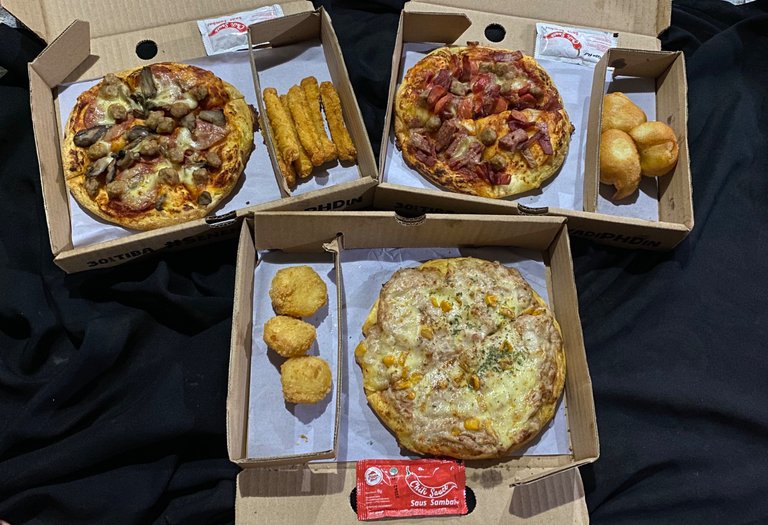 On special days there will usually be a lot of food discounts available at various online takeaway food services.
Likewise, during Eid al-Adha, there are many discounted food at restaurants with familiar brands such as KFC, Starbucks, PHD, JCO, and many more.
So today, while celebrating Eid al-Adha together with my mother, I decided to order PHD thru online.
I chose the "Triple Happy" menu which contains 3 pizza boxes and complement.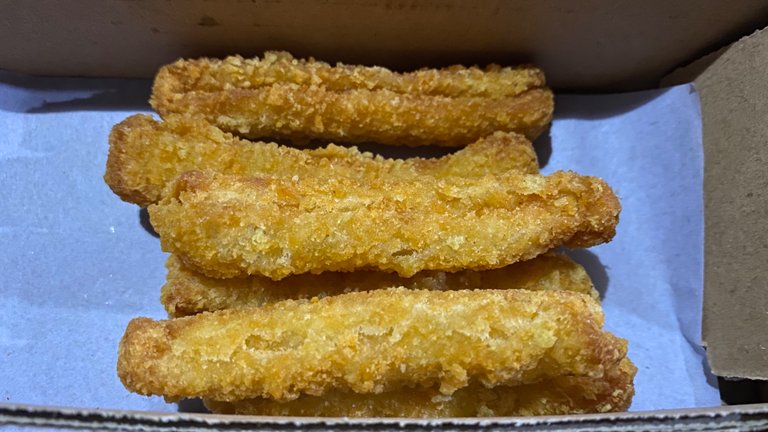 I chose this Triple Happy menu because it contained quite a lot of food with different types of variations.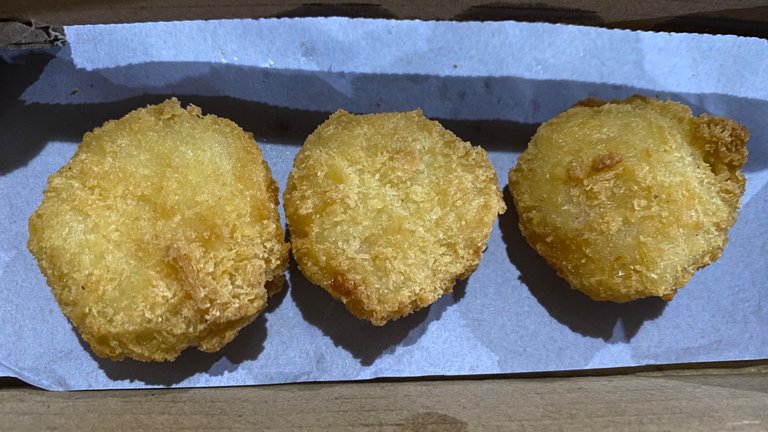 Feels more savings than if you buy a la carte menu without a package.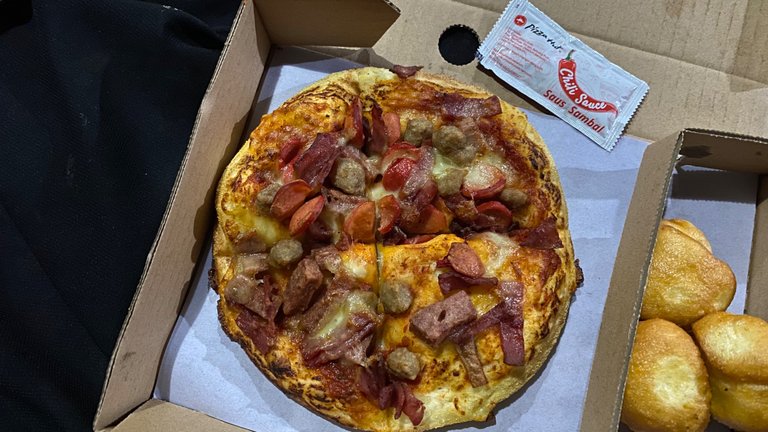 This package is called Triple Happy in my opinion is very suitable, because this menu makes me happy. For these 3 boxes, it costs only 100 K IDR or around 7 USD.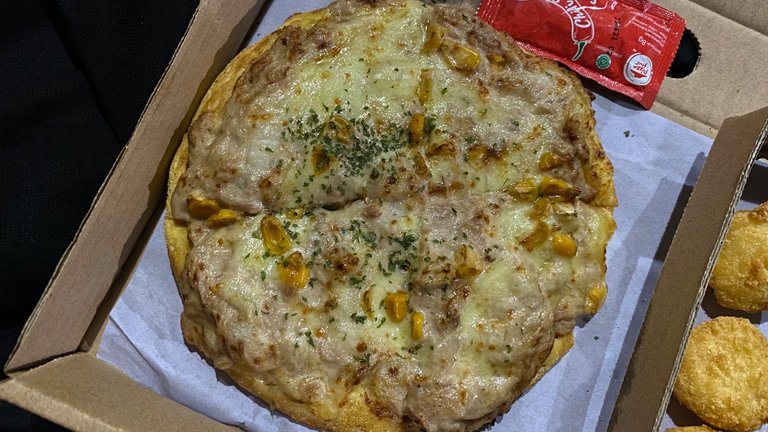 In my opinion, this is quite cheap compared to buying pizza per box.
The 3 boxes contain pizza and one type of snack.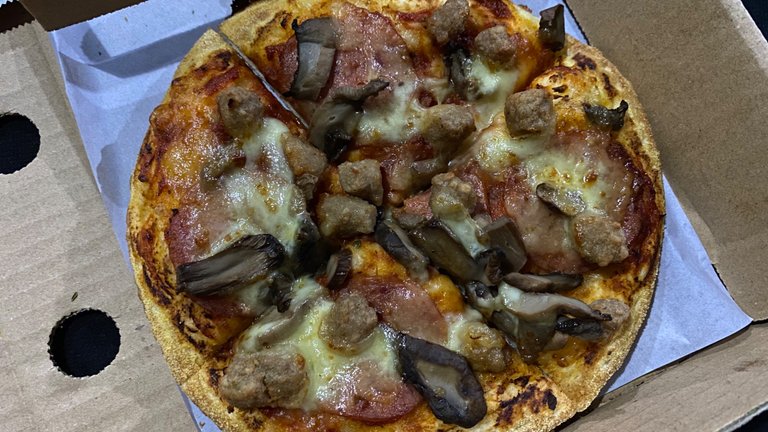 1.Pizza Meat Lovers and Cheesy Dough Balls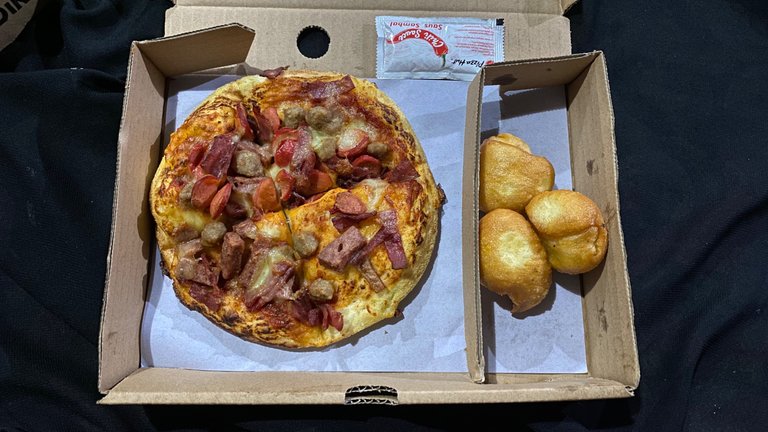 2.Pizza Tuna Melt and Mozza Shrimp Bites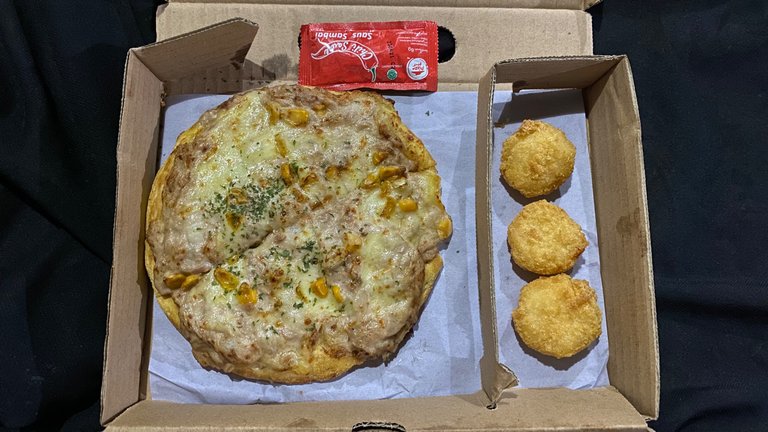 3.Pizza American Fav and Chicken Stick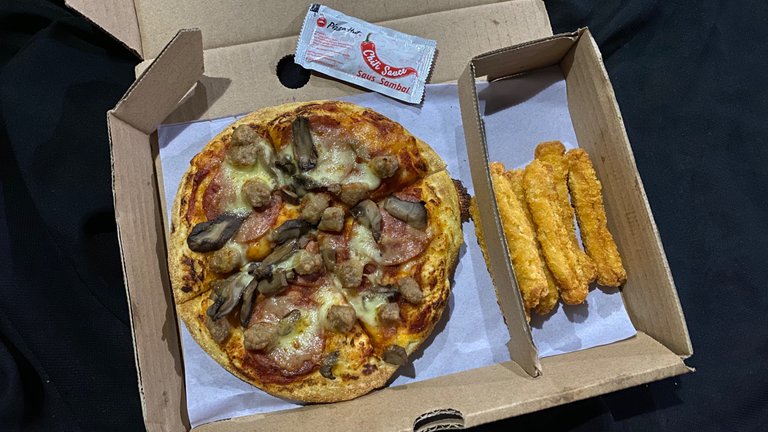 Another thing that actually makes me happy compared to the taste of the pizza itself is the snack that is provided as a complement to the pizza in each box.
Snack snacks, if bought separately, will be more expensive. And it tastes really good, my favorite.
So today's Triple Happy really made me happy!