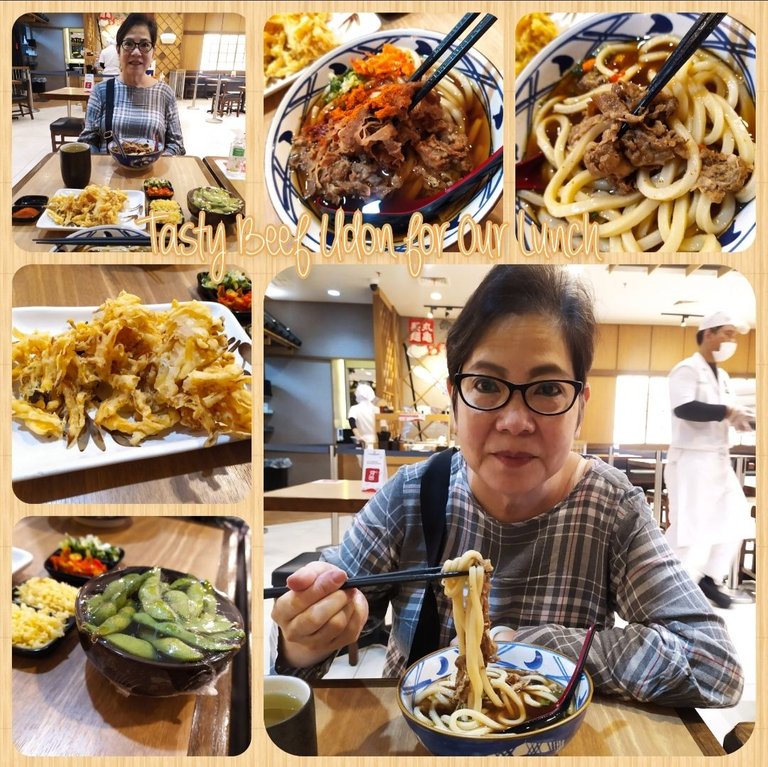 Hello, friends especially foodies!
Today i would like to share our today's lunch experience. At around 11am we went to an udon restaurant for our early lunch cause today is Saturday, weekend, so it would usually crowded or in other words, many came to the restaurant to dine in we didn't want to queue to get our dine so we came earlier.
The Outlook
Here was the outlook

They put a banner of food outside. When we came, it was only one table that had customers, a waitress asked for my name and phone number plus she also measured our body temperature.
The menu

The speciality here was Japanese udon. But they had varieties like beef on top (niku udon), without anything (kake udon), katsu udon, or even abura udon. Besides they also had some fried tempura, and other japanese food, but not many.
The system here was you just chose what you wanted, the chef took it for you inside, and you put it on your tray. You could see they had a big glass to see their kitchen, it was clean inside.

And for the fried thing you could just take like mom did. They showed it so we could take what we wanted by ourselves. Took with the tong and put it on the cashier so all that put the tong tray was clean and single used. Hygienic!

We also ordered the edamame, next to the cashier and chose a glass of ocha to accompany our lunch then paid. A waitress helped us to deliver our lunch to our table. Also she gave the condiments, like leeks, sliced chilli, etc. Nice service they had!

#The Food
Here was our lunch


#The Taste
Niku Udon
Mine

Mom's

My main dish and mom were the same, our favorite niku udon (japanese beef udon). Both of us put leeks and some chilli so it had spicy flavour, i put more so it would be spicier. While for the taste of their authentic kakedashi soup, it had savory sweet flavour. The topping was the sliced beef on top, it also had savory and sweet flavour. So authentic!
Kakiage Tempura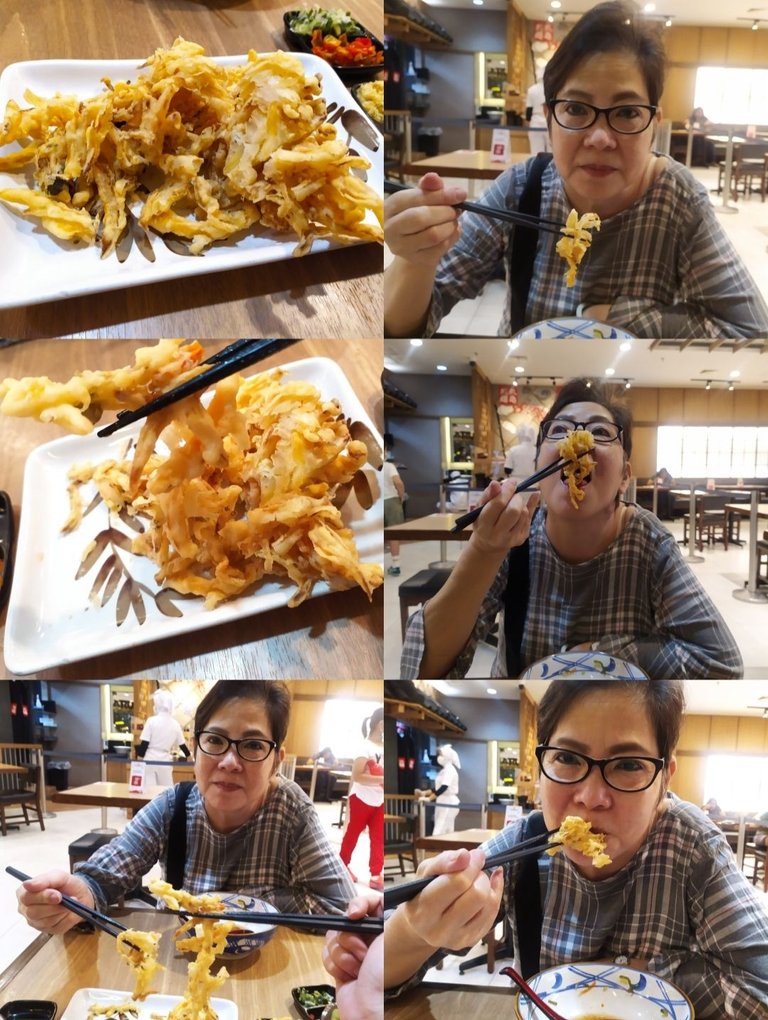 Kakiage consisted of sliced of some vegetables such as carrot, sweet potato and onion. It had sweet and a bit savory flavour. Usually it had crispy texture, but this one we had today was a bit soft for kakiage. I think for this kakiage, their outlet in Blok M Plaza could make it tastier and crispier.
Next, i also had their edamame.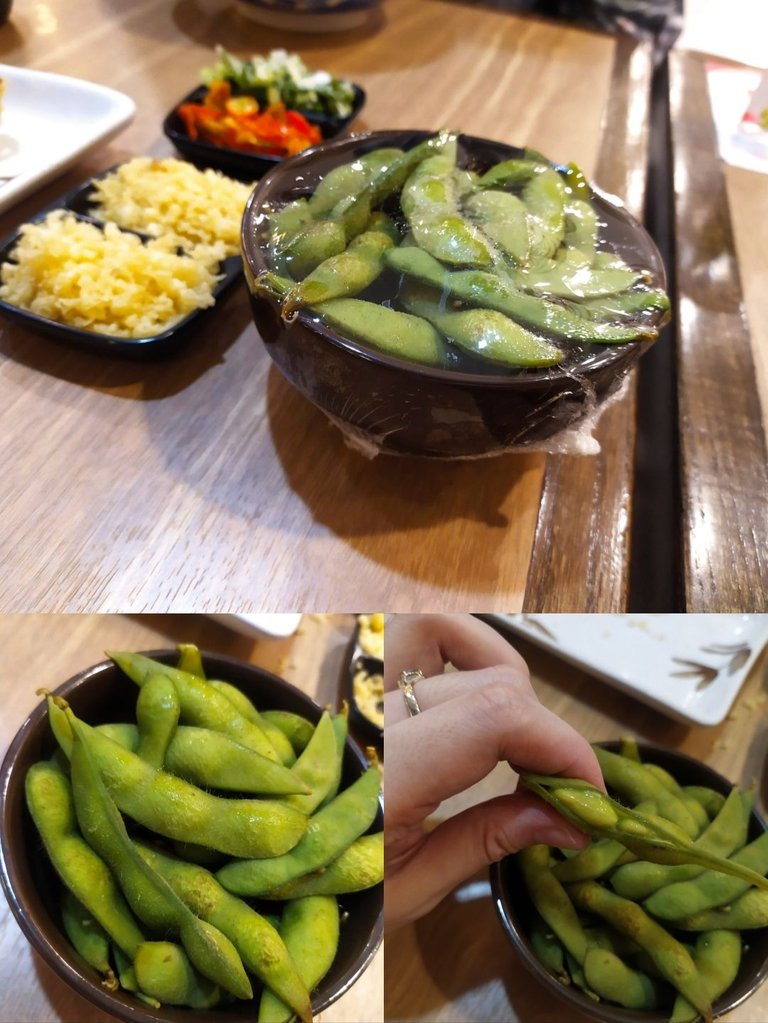 It had sweet from the soy and light savory flavour for this. I always love edamame.
Ocha

Eating japanese food wouldn't be completed without a glass of ocha, it was so fresh. And good thing was, it's free flow ocha, you could take as much as you want! The waitress will help to refill your glass in the condiment counter on the center of the dining area.
The Dining Area

Here they had a spacious, clean and neat dining area. Comfortable to dine in here. And you could also see that many came when we had our lunch from this picture.
The Price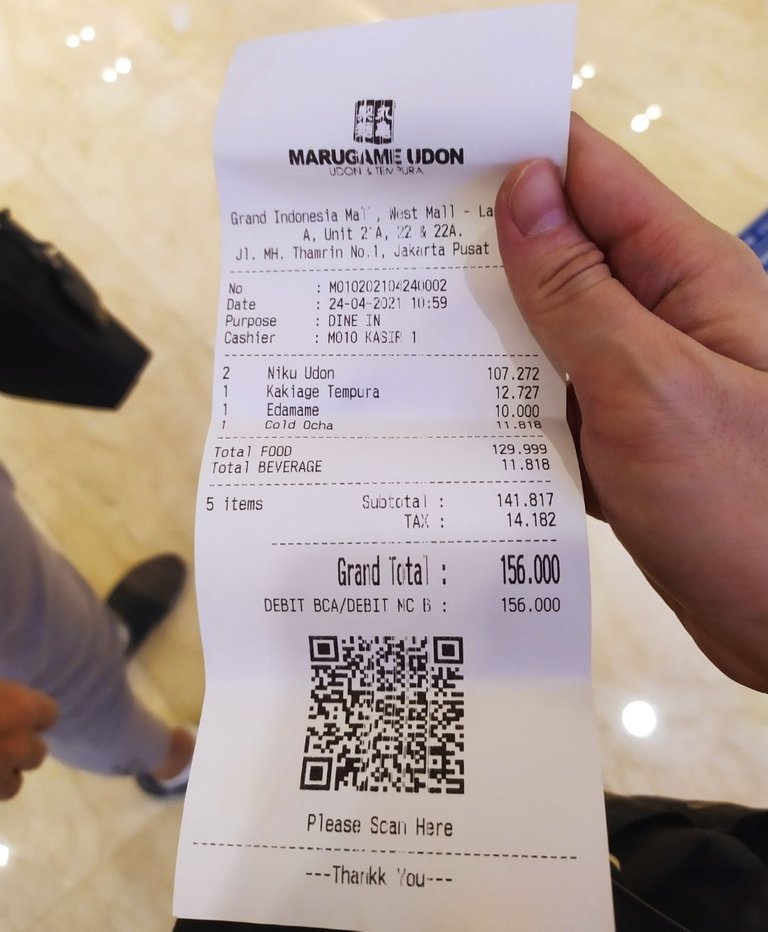 It costed us 156K IDR or around 10.75 USD for our lunch, it's a fair price to Japanese dish i think.
Oh yeah almost forget to tell you that here they also had a good lay out, you could see they had their own take away stall near their outrance gate.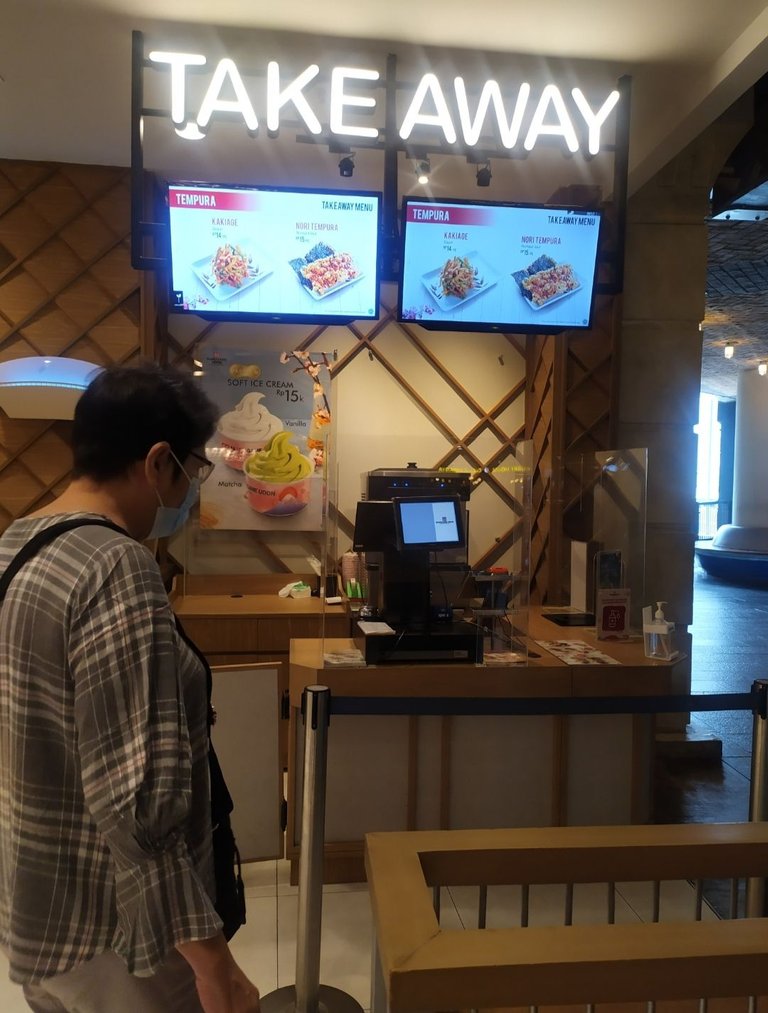 So, wanna try our fave udon too?
Marugame Udon
3A floor West Mall
Grand Indonesia Shopping Center
Central Jakarta
open daily 10am-9pm