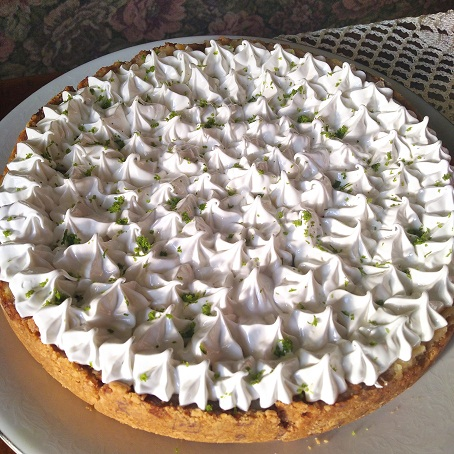 Un gran saludo, estimada comunidad he empezado a incluir las tortas y dulces, que es algo que me ha apasionado siempre y con intención de ofrecer un servicio completo, estoy incursionando en este maravilloso mundo de la pastelería. Es curioso que pese a que mi negocio tiene como protagonista e imagen el Limón, nunca me había animado a realizar un PIE DE LIMÓN y esta fue la primera vez en la que realizo uno. Espero que les guste, y si tienen alguna sugerencia, les agradezco compartirla.
A big greeting, dear community, I have started to include cakes and sweets, which is something that I have always been passionate about and with the intention of offering a complete service, I am entering this wonderful world of pastry. It is curious that despite the fact that my business has Lemon as its protagonist and image, I had never encouraged myself to make a LEMON PIE and this was the first time I made one. I hope you like it, and if you have any suggestions, I appreciate sharing.
Los ingredientes que vamos a necesitar son:
Para la base:
1 PAQUETE DE GALLETAS MARÍA
50 GRAMOS DE MANTEQUILLA DERRETIDA
Para el relleno:
EL JUGO DE 4 LIMONES GRANDES (1 TAZA APROXIMADAMENTE)
1 LATA DE LECHE CONDENSADA
UNA TORTERA DE PIE O CUALQUIER TORTERA DE METAL.
3 YEMAS DE HUEVO.
The ingredients that we will need are:
For the base:
1 PACKAGE OF MARÍA COOKIES
50 GRAMS OF MELTED BUTTER
For the filling:
THE JUICE OF 4 LARGE LEMONS (APPROXIMATELY 1 CUP)
1 CAN OF CONDENSED MILK
A FOOT CAKE OR ANY METAL CAKE.
3 EGG YOLKS.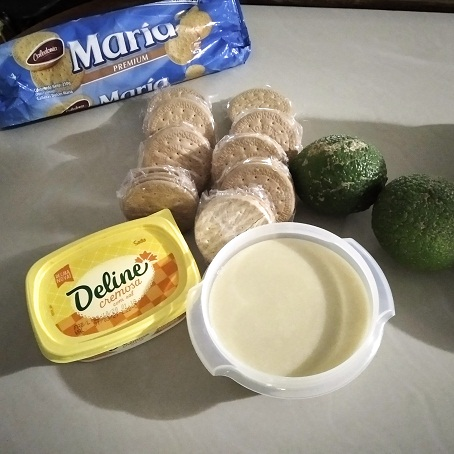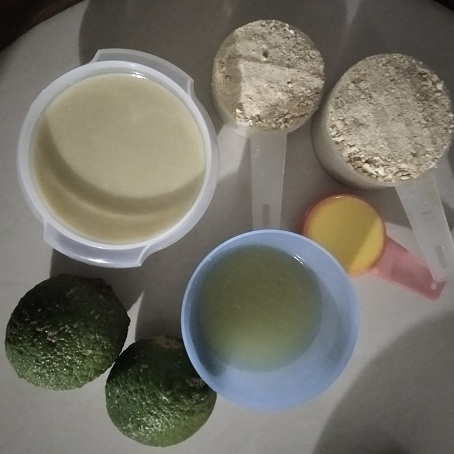 VAMOS A DECORAR CON MERENGUE ITALIANO, QUE EN OTRA OPORTUNIDAD LES COMPARTIRÉ LA RECETA.
WE ARE GOING TO DECORATE WITH THE ITALIAN MERENGUE, THAT IN ANOTHER OPPORTUNITY I WILL SHARE THE RECIPE.
Lo primero que vamos a realizar es triturar las galletas, lo podemos hacer en el procesador de alimentos, la licuadora o con el rodillo de madera colocándolas en una bolsa.
The first thing we are going to do is crush the cookies, we can do it in the food processor, the blender or with the wooden rolling pin, placing them in a bag.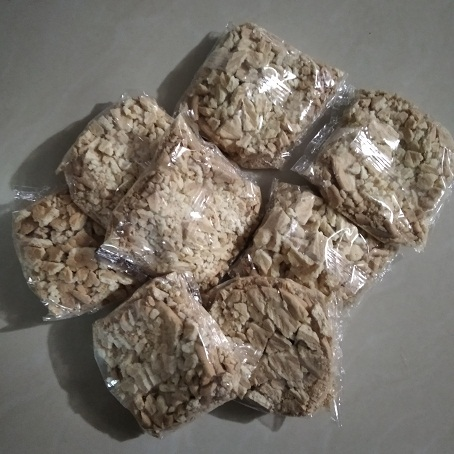 Luego vamos a mezclar la mantequilla derretida con las galletas, y empezar a compactar.
Then we are going to mix the melted butter with the cookies, and begin to compact.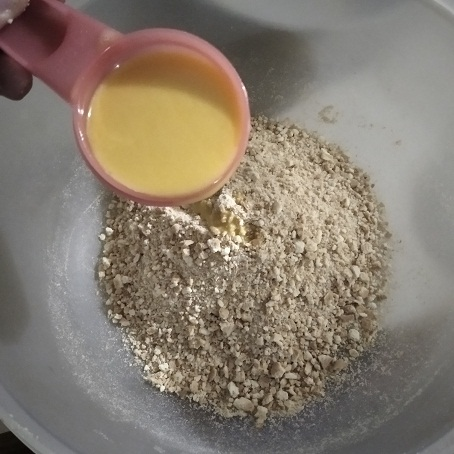 Colocamos las galletas en nuestra bandeja y presionamos de esta forma para compactar. Esta base la vamos a colocar en el horno por 10 minutos a 180ºF.
We place the cookies on our tray and press in this way to compact. We are going to place this base in the oven for 10 minutes at 180ºF.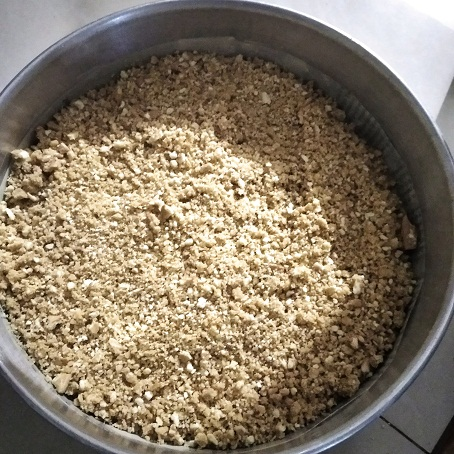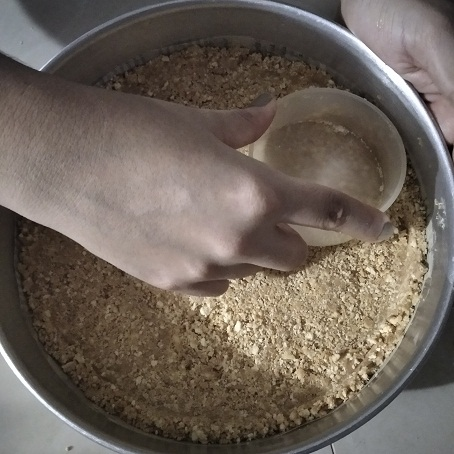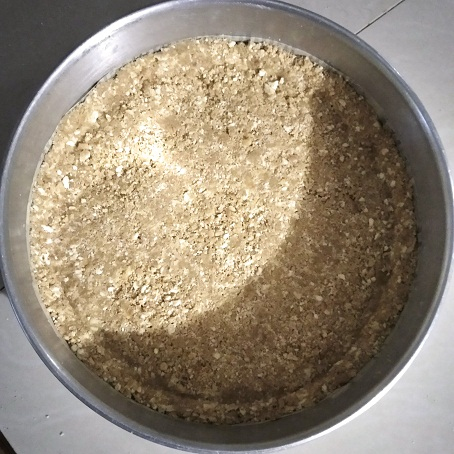 Para el relleno vamos a colocar en un bowl la leche condensada junto con el jugo de limón y las yemas de huevo. Mezclamos e incorporamos todos los ingredientes, el limón va a hacer que la preparación espese un poco. Luego vertimos la preparación en nuestra base de galletas.
For the filling we are going to place the condensed milk in a bowl together with the lemon juice and the egg yolks. Mix and incorporate all the ingredients, the lemon will make the preparation thicken a bit. Then we pour the preparation into our cookie base.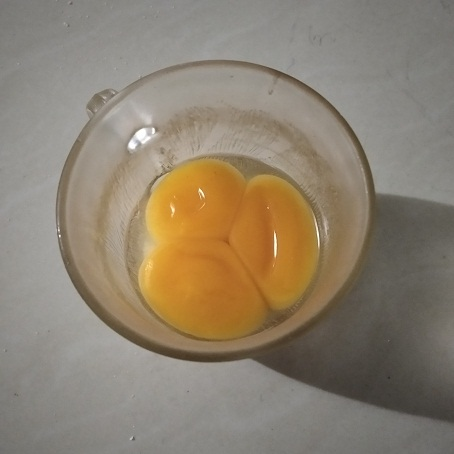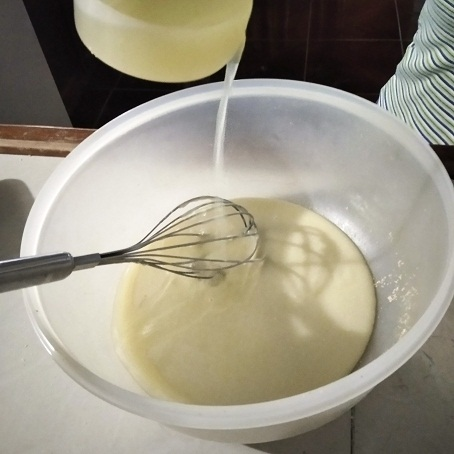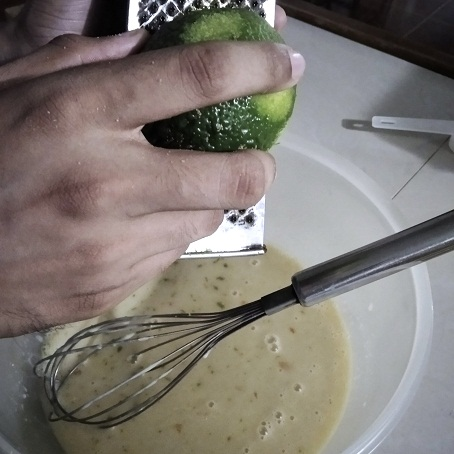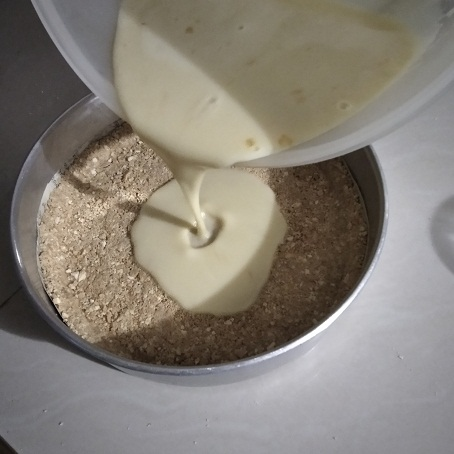 Vamos a colocar nuestro pie en el horno a 180ºF durante 15 a 20 minutos hasta que espese un poco más.
We are going to place our foot in the oven at 180ºF for 15 to 20 minutes until it thickens a little more.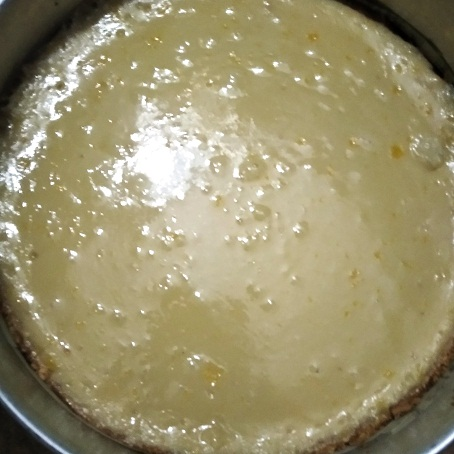 Dejamos reposar en el congelador durante 3 horas. Luego procedemos a decorar con merengue italiano con puntos de esta forma, podemos también agregar ralladura de limón para decorar y listo. Servimos nuestro pie de Limón.
We let it rest in the freezer for 3 hours. Then we proceed to decorate with Italian meringue with dots in this way, we can also add lemon zest to decorate and that's it. We serve our lemon pie.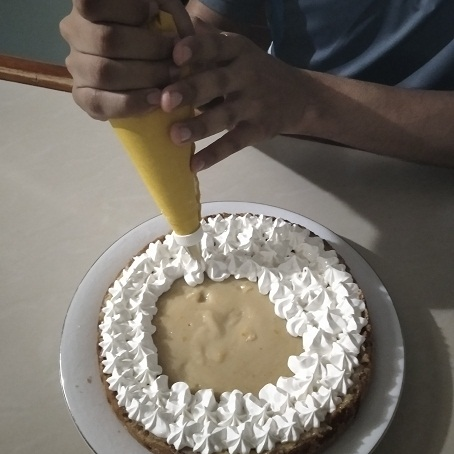 Fue un placer haber compartido esta receta con ustedes, nos leemos en otra oportunidad.
It was a pleasure to have shared this recipe with you, we will read another time.