---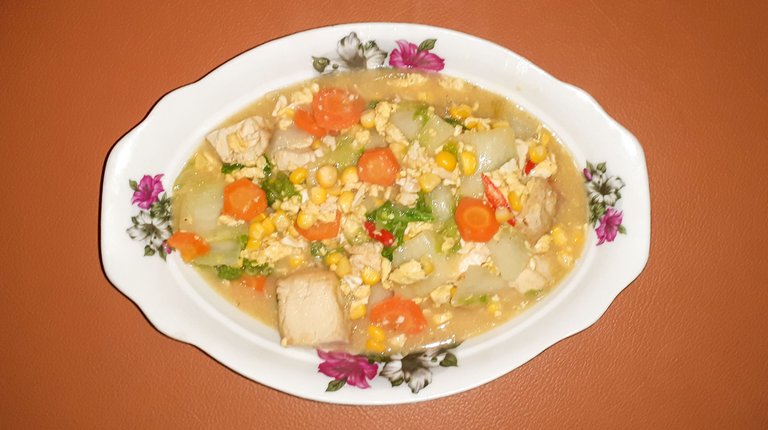 ---
---
---
Capcay is a popular vegetable menu. The one I made and I share in this post: easier capcay. Using powdered seasoning for capcay. Apart from the ingredients below, you can add meatballs, cauliflower, and others.
Capcay adalah menu sayuran yang populer. Yang kubuat dan kushare di postingan ini: capcay yang lebih mudah. Menggunakan bumbu bubuk untuk capcay. Selain dari bahan-bahan di bawah ini, kalian bisa menambahkan bakso, kembang kol, dan lain-lainnya.
---
---
Ingredients:
Bahan-bahan: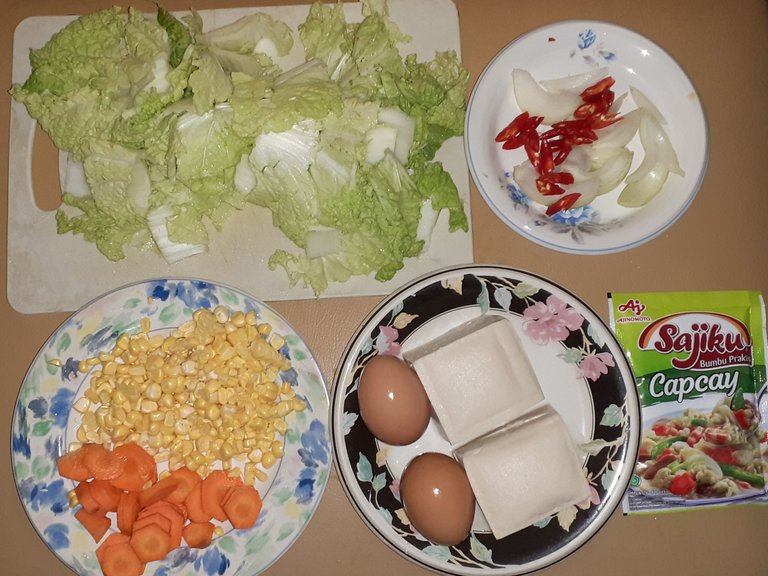 • Chinese cabbage, slice
• 2 eggs
• Tofu
• Corn kernels
• Carrot slices
• Onion slices
• Red chili slices
• 1 pack of Sajiku - Bumbu Praktis - Capcay
• Cooking oil
• Water, about 1½ cups
• Sawi putih, potong-potong
• 2 butir telur
• Tahu
• Biji jagung
• Potongan wortel
• Potongan bawang bombay
• Potongan cabai merah
• 1 bungkus Sajiku - Bumbu Praktis - Capcay
• Minyak goreng
• Air, sekitar 1½ cangkir
---
---
How to Make:
Cara Membuat:
• Fry pieces of tofu for some time with cooking oil (not until completely cooked). Lift and drain.
Goreng potongan-potongan tahu selama beberapa waktu dengan minyak goreng (tidak sampai benar-benar matang). Angkat dan tiriskan.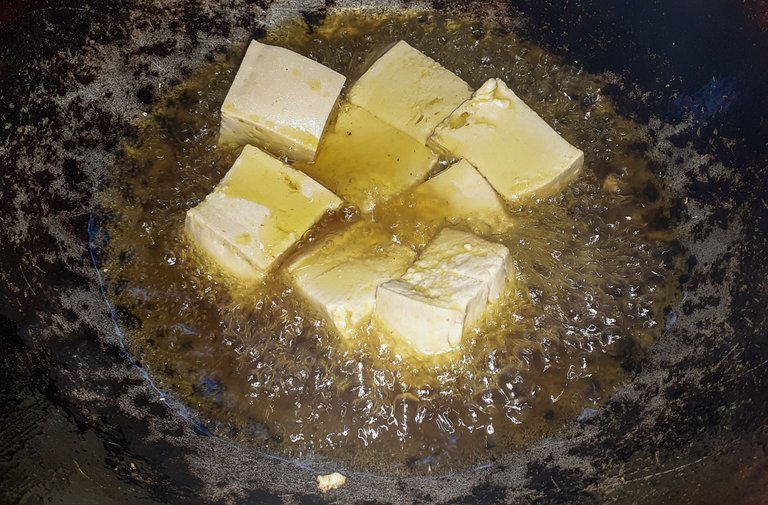 • Sauté the onion slices with cooking oil.
Tumis potongan bawang bombay dengan minyak goreng.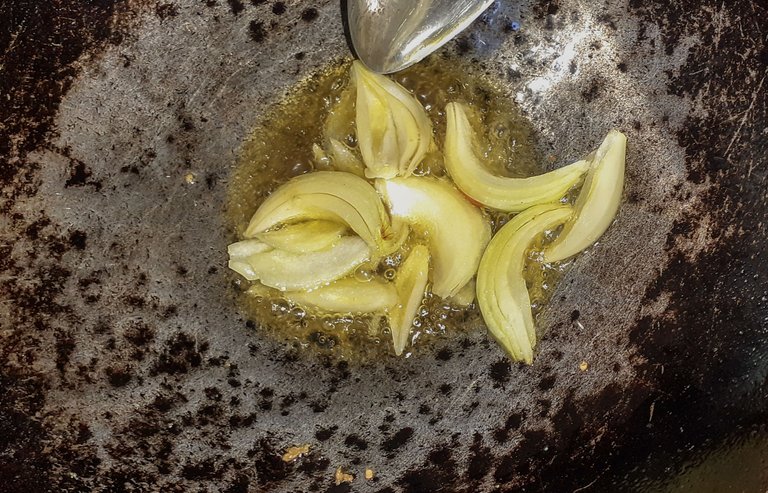 • Add 2 eggs and add red chili slices. Stir.
Tambahkan 2 butir telur dan tambahkan potongan cabai merah. Aduk.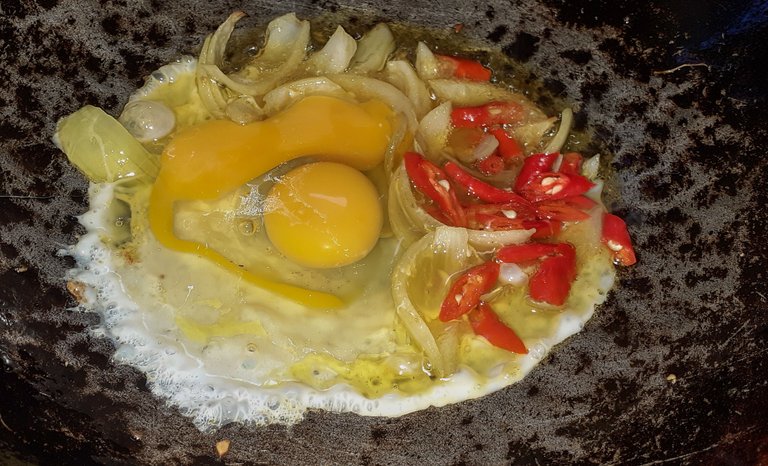 • Add water, carrot slices and corn kernels. Stir.
Tambahkan air, potongan wortel, dan biji jagung. Aduk.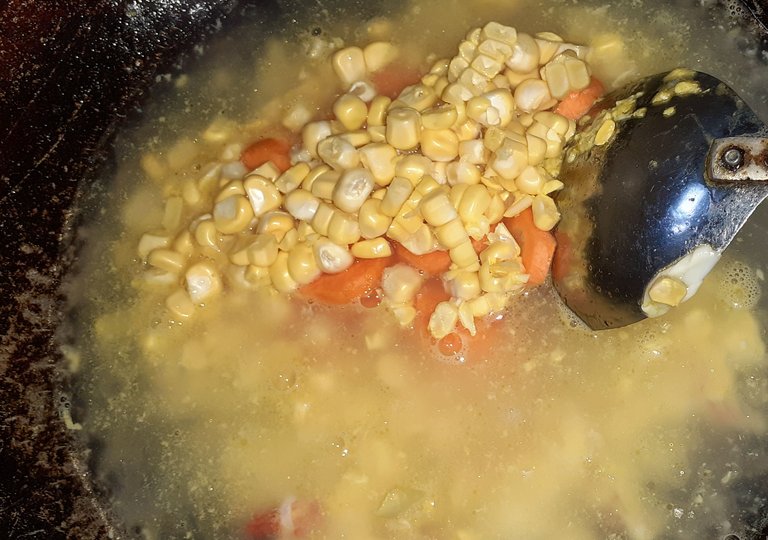 • Add 1 pack of Sajiku - Bumbu Praktis - Capcay. Stir.
Tambahkan 1 bungkus Sajiku - Bumbu Praktis - Capcay. Aduk.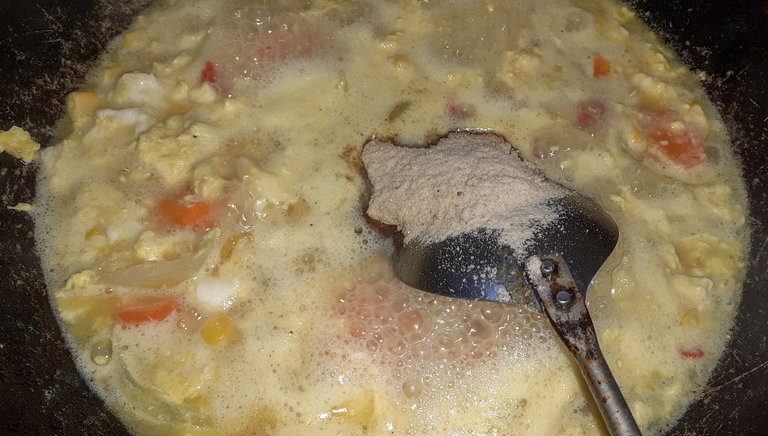 • Add tofu and Chinese cabbage slices. Stir. Cook until the Chinese cabbage slices wilt.
Tambahkan tahu dan potongan sawi putih. Aduk. Masak sampai potongan sawi putih layu.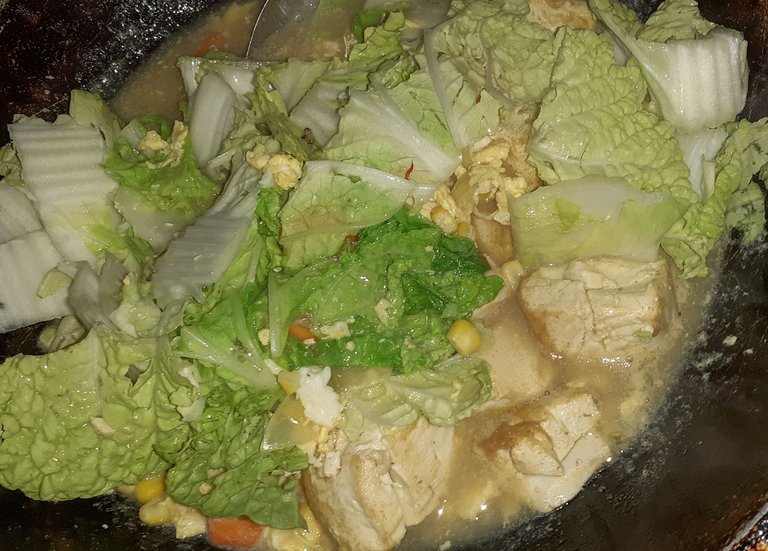 ---
---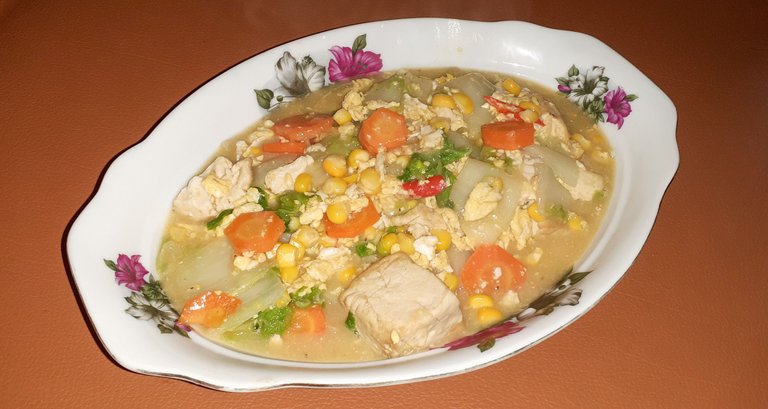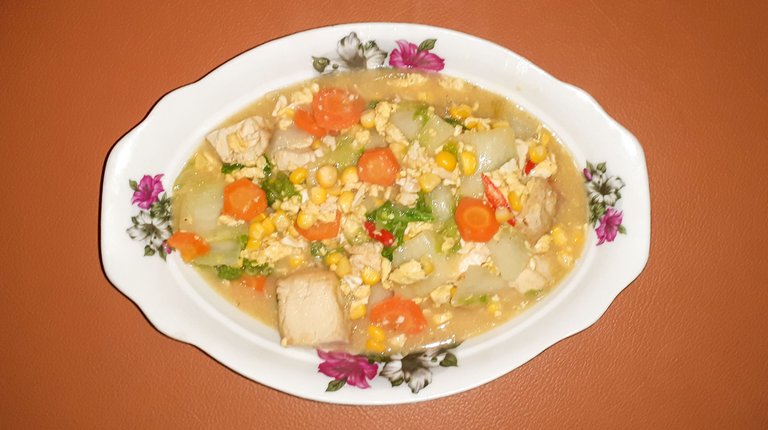 ---
---
---
About the author of this post: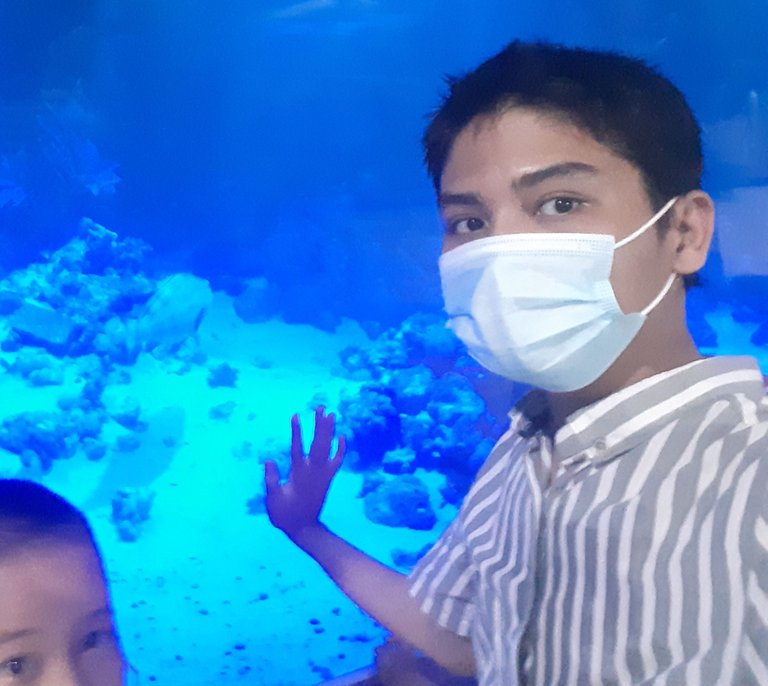 My name is Faisal Hanafi, I live in Medan, Indonesia. I am a student at a college in my city. My hobby is reading books. I have hundreds of books. There are comics, novels, and others. I also watch many movies and anime. I joined Hive starting from 2021. At Hive, I write about food, books and more. My cooking ability went up because of Hive.